Making sure you're organized and on top of your game is important for any business, but when you're working in the service industry around people, you want to make sure you're using the best programs to manage your business. But what software is best for your salon? What is cheapest, but what has the most functionality?
The top software for operating a salon businesses are: Square Appointments for being the Best Overall Software. Vagaro for the best all-in-one software and zenith for the best cloud-based software. If you are looking for a subscription free software then the best option is Fresha, and the best appointment scheduler is Acuity Scheduling.
But what should you look for in your software? How do you choose? Read on to find out more about your options to compare what you need out of your software.
For the best overall software for your salon, Square Appointments will work best for you. This software is helpful for both the salon owner and the stylist, regardless of whether you have employees or are renting out booths in your salon.
There are many features to this product, but the most important one is its integration with other Square products, like the credit card reader and the point-of-sale system. For the point-of-sale system and credit card reader, it is only a 2.6 percent plus one cent charge for credit card sales. If you are looking for a one stop shop for you salon software, Square Appointments is the best way to go.
Not only does it allow for integration with your other Square products, but the software itself allows you to have a dedicated booking website or widget to add to your existing website for easy appointment making. It will also automatically send out text and email reminders to your clients to help eliminate your no-show appointments.
Through the Square products, you can also include inventory management where the app will alert you when your stock is low. It's also portable—you can use it on both Android and iOS systems.
For a single calendar, the product is free, plus the credit card fee. As soon as you increase that to two calendars, the subscription if $50 per month. Up to six can be added, where it costs $90 per month. Ten or more requires special pricing.
Best All-In-One Software: Vagaro
Similar to Square, Vagaro has many of the same features, but much better integration. You can include payment, payroll support, and booking integration, to name a few—they also provide marketing support through the software. You can also receive a custom mobile app that is created specifically for your hair salon.
The possible downside to Vagaro is that it is a high-tech software. If you are just starting out with your salon, it's best to use something more user friendly as you set up your business. This product allows for additional features and is much more streamlined, which can easily speed up your salon's management process.
Complete website integration, Quickbooks integration, a point-of-sale system, payroll, a website builder, advanced client data tracking, calendar, email and marketing tools, and business reporting are just a few of the features this software has.
Vagaro is $25 per month for one calendar and for each calendar after, an additional $10. It also allows for free importing from another software and does not have any contract or sign-up fees.
Want to know the top apps you should download as a hairdresser?
Best Cloud-based Software: Zenoti
In this modern day, it's important to be able to access your information from any device. That makes Zenoti the best software for salons looking for access along many different avenues—it's the best on the market using a cloud-based software.
One of the best parts about Zenoti is the Smart Marketing. You can market your business through the software, and it's specifically used for salons and spas, making it a targeted process. Zenoti also allows for the creation of a calendar and gives you information on your customers to retain them, along with estimating their average money spent per visit.
Automated emails and text messages, point-of-sale integration, and even custom coupons can be created through this software. One downside is that you must contact them for a demo to get the pricing for this product.
Best Subscription Free Software: Fresha
Formerly called Shedul, this international software is one of the most popular for hair salons around the world. Touting its subscription free name, there are no subscriptions, just fees based on the number of customers you have. You can also purchase add-ons for the program, but the free plan will be useable by any salon, large or small.
Fresha allows for full website integration, appointment scheduling, and even the inclusion of client profiles, which allow for custom messaging, automatic reminders, online appointment creation, and even full integration to social media for marketing purposes.
Because it's very easy to use and free, it does not have as many customizable options like the other software. It is geared towards individuals who want a simple set up without too many add-ons, so if you like customization or consider yourself tech savvy, you may want to try a different software.
Fresha is subscription free and there are no limits, but you must pay a 2.19 percent plus 20 cent processing fee for any transaction paid through the app. There is a 20 percent new client fee as well, which counts for the first appointment that is created through the application. You can pay for additional perks with the Fresha Plus plan, where you can include more marketing and even no-show protection.
Software doesn't have to be complicated, and if you like the other programs you're using for your salon and don't need full integration, Acuity Scheduling is a program for you. Focused specifically on booking for your appointments, it is a fully customizable software that you can use to create a booking page or website widget.
Benefits of using this program include allowing you to integrate bookings and stay completely flexible. While a time-consuming software, it does allow you major customization options to choose from without being too difficult to use. Because it is just a scheduler app, you will have to integrate it with other programs.
It will provide fully customizable email and text reminders to your appointments, along with full marketing integration. The calendar is a drag and drop, making it very easy to use, and you can create gift cards and packages through this app.
If you pay annually, cost is $14 per month for a single user and $23 for six. The upgrade allows for text messages, appointment packages, subscriptions, and even time zone conversions for your clients.
Regardless of which program you choose, find the one that is best for you through the previous ranking system. Only you and your stylists know which works best, so don't be afraid to test one out with a free trial. Your software system is what makes or breaks your salon, so shopping around is advisable—and make sure to pick one that can grow with you as your salon grows.
Related Questions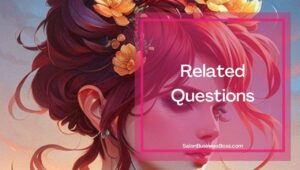 What should I look for in a salon software?
There are many factors that go into choosing the best salon software for you. In many cases, you should consider user-friendliness, accessibility, easy billing, and access to marketing. It should also be focused on the customer rather than you—the easier it is to schedule an appointment, the more likely you will receive those appointments. You should also look for something with a lot of storage for data and a secure software. Consider looking for a software with a free trial, as you want the best value for your money.
Do I need a tax ID to use a point-of-sale system?
While in some cases, you do not need a tax ID or federal employer identification number to use point-of-sale systems, it is required to run your salon, so it is advisable to contact the Internal Revenue Service to receive that number before using a system.
Looking to start your own Salon? Get the documents you need to get organized and funded here.
Please note: This blog post is for educational purposes only and does not constitute legal advice. Please consult a legal expert to address your specific needs.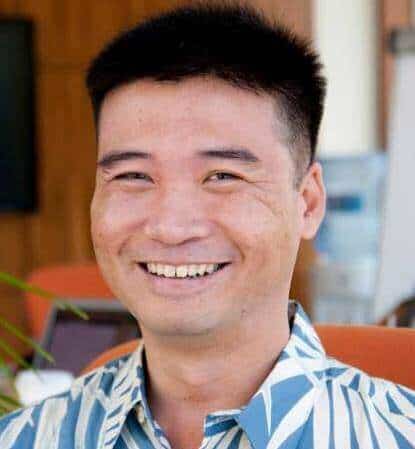 About the author. Entrepreneur and Salon Business Fan.
Hi! I am Shawn and I am a happy individual who happens to be an entrepreneur. I have owned several types of businesses in my life from a coffee shop to an import and export business to an online review business plus a few more and now I create online salon business resources for those interested in starting new ventures. It's demanding work but I love it. I do it for those passionate about their business and their goals. That's why when I meet a salon business owner, I see myself. I know how hard the struggle is to retain clients, find good employees and keep the business growing all while trying to stay competitive.
That's why I created Salon Business Boss: I want to help salon business owners like you build a thriving business that brings you endless joy and supports your ideal lifestyle.