Opening a hair salon takes a lot of time, patience, and financial ability. Many salons open just go close their doors permanently, within two years. As devastating as it is there are times where the reasons behind the close of a business are preventable and times where they are not.
The main reasons why hair salons fair are due to poor client retention and high amount of no-show clients. Other factors include pricing of services, offering the wrong treatments to their clients, not having a good marketing plan or marketing strategy, poor management of the salon, having too much stock and having the wrong equipment. Salons that also face staffing issues, money, or other planning issues that go unresolved are also likely to fail.
Just to name a few.
These ideas are not all inclusive however they are ideas that have proven track records within the industry and others.
Low Client Retention and High No-Shows
Recurring income is crucial to this industry, it is vital to be able to count on returning clients and what they spend at your salon. New clients are nice and they help with financial stability, however, it is also more expensive and more time-consuming to attract new clients than it is to keep current clients.
No Shows are just as detrimental to your salon, when people do not show for an appointment that is time that you do not have someone in that chair spending money, getting treatments, buying products, and scheduling their next appointment.
Some ideas to avoid these are, offering reward programs for current clients, these types of programs give your current clients incentive to keep them coming back.
Make sure that when you have No Shows, you make it clear to your clients that the next appointment will include a small fee for the missed appointment. Do not make it a penalty in the sense that you are unforgiving when life happens to others, this is more for habitual No Show issues.
Wrong Pricing for Salon Services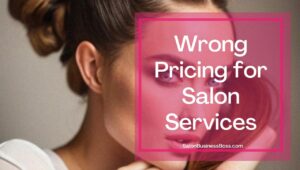 When it comes to pricing you have t make sure that you are pricing for your demographic and your customers. Pricing too high can eliminate many potential clients depending on your demographic, and on the other hand, pricing too low can do the same thing if you are in a higher demographic and the potential clients in your area would expect to pay more for the services they require.
Wrong Treatments offered to Clients
Just like wrong pricing, offering the wrong treatments can be just as detrimental to your salon. Make sure you are offering the products that the prospective and current clients in your demographic want and expect from your salon.
If you offer treatments that your demographic are not interested in, this will be detrimental to putting clients in chairs, which harms your business financially.
No Marketing or Wrong Marketing Plan
When you are setting up marketing for your new salon you need to make sure you are focusing on the prospective clientele that you are striving for. Designing and setting up a website that focuses on your new salon and the treatments being offered will help to get your salon's information out there.
Using other platforms that allow you to showcase your salon are Facebook, Instagram, TikTok and, YouTube. With these, you have the ability to get all the relevant information out to prospective clients as well as pictures, tutorials, and comments from happy clients, without costing you anything.
Make sure to keep your platforms or your website updated regularly, otherwise, these can hinder your salon rather than help it.
Poor Management of the Salon
Having people you can trust help back you at the salon is valuable. You will need accountants, lawyers, and a manager that can watch the salon when you are not there.
When you hire a manager for the salon be positive that they meet not only your expectations but also the expectations and needs of your clients and prospective clients. Having someone who is not only professional but also friendly, helpful kind and empathetic are great qualities in a manager. They are not only working with staff and staffing issues but also closely with your clients.
A manager has so many responsibilities aside from clientele, they should also be able to take care of appointments, scheduling, and any transgressions that may happen while they are on duty.
Looking to improve your beauty business? Read more here!
Too Much Inventory in the Salon
For a new salon, it will be better financially to have too little stock rather than too much stock. If you are overstocking and do not have the clients to buy it, you are spending money that you are not getting back rather than spending that money on other bills such as electricity and water.
To make sure you can stay on budget, you should order only what you know you will use on your clients and what you can feasibly be sure will sell within thirty days. You can always order ore if you run out or notice you are getting low on something and this will shear up that money you would otherwise spend on too much stock for other financial needs.
Investing in the Wrong Equipment or Not Enough Equipment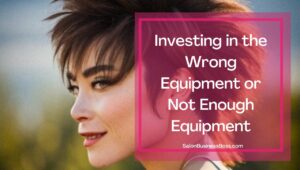 Putting the right equipment into your salon is essential for a prosperous business. Your clients are going to expect modern equipment. Even if you are buying second-hand, make sure that the equipment is modern or top of the line. You will worry less about malfunctioning and have happier clients if your equipment is reliable.
Don't buy equipment that you are unsure of. Don't buy equipment to just fill up space in your salon. Buy the equipment you can count on working properly and equipment that is necessary for your salon's needs.
Staffing Issues in the Salon
Having proper management is vital to a successful salon. You want your management to be fundamental as well as easy to get along with. Unhappy employees can be costly.
Unhappy employees whether it is due to management or the environment of the salon can lead to having to re-hire which means re-training; the time spent here is less time with clients in the chair. This equals money going out and no money coming in.
When you hire or rent out the chairs in your salon, having staff that exceeds your expectations is much better than having a staff that can do the job, however; they don't make the clients happy. When interviewing, include questions that will give you a lead on potential staff personalities as well as their abilities.
Money and Planning Issues Salons Face
Money and Planning issues can cause severe complications for a salon owner. Not having the financial ability to make it through rough times or stocking issues can cause great strain when you are waiting on building your clientele.
Have a business plan, go over it with a business advisor and stick to it. This will help you when you are opening and through the first year or two after opening to stay on goal with your expectations. Having a cash reserve that you can revert to if issues arise that you hadn't planned on or if there just happens to be more expenses and fewer clients than you counted on, will keep your salon open during this time.
Related Questions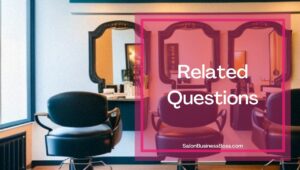 1. How do I know what the right products are for my salon?
Take advantage of the opportunity to review what your competitors are stocking. This can help know what the prospective clients in your area are looking for. Also, knowing what your current clients are using will help with your product purchases.
Use wholesale when purchasing your products, you will get more bang for your buck. Buying wholesale will get you better offers and allow you to make more of a profit than buying retail.
Stay up on the trends, knowing what is hot and what is not will be a great way to stay just above what other salons may not have to offer prospective clients.
2. What are some ideas to keep clients coming back?
Using incentives like Salon dollars may give you an edge. With every $50.00 they spend at the salon they get $10.00 in Salon Cash that can be used at their next visit, up to two can be used at the same time. Giving these Salon Cash dollars an expiration date of three months will keep clients coming back and possibly bringing family and friends with them.
Reward programs will offer current clients the incentive to come back.
Creating an email list to send personalized emails to your clients, invite all your clients to like you on social media platforms, this will keep them updated on the new things or changes going on at your salon.
Looking to start your own Salon? Get the documents you need to get organized and funded here.
Please note: This blog post is for educational purposes only and does not constitute legal advice. Please consult a legal expert to address your specific needs.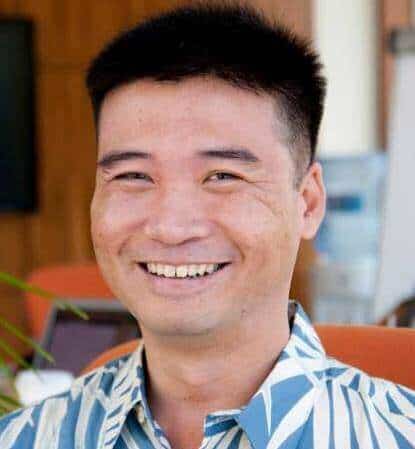 About the author. Entrepreneur and Salon Business Fan.
Hi! I am Shawn and I am a happy individual who happens to be an entrepreneur. I have owned several types of businesses in my life from a coffee shop to an import and export business to an online review business plus a few more and now I create online salon business resources for those interested in starting new ventures. It's demanding work but I love it. I do it for those passionate about their business and their goals. That's why when I meet a salon business owner, I see myself. I know how hard the struggle is to retain clients, find good employees and keep the business growing all while trying to stay competitive.
That's why I created Salon Business Boss: I want to help salon business owners like you build a thriving business that brings you endless joy and supports your ideal lifestyle.