Starting up a business requires a lot of hard work and sacrifice, and when it comes to starting up a hair salon, there is no exception. However, one factor that is rarely considered when starting up a hair salon, is how you can prevent your salon from failing, just as so many others have before you.
To help your new hair salon succeed, I have created a list of the top 5 reasons why hair salons fail, and how to prevent yours from failing too.
The top 5 reasons why new hair salons fail are:
Low Customer Retention Rates
Poor Customer Service
Missed Appointments
Poor Business Plan
Poor Marketing Strategy
Now that you have a basic understanding as to why these hair salons didn't cut, we can go into detail on how you can avoid the same fate.
Step 1 – Low Customer Retention Rates
As important as new clients are to starting your hair salon, customer retention rates will ultimately make or break your business. Fortunately, there are many ways to increase your retention rates and ensure your hair salon has the opportunity to thrive!
While acquiring new clientele is important to your business, (when considering the amount of time and effort your stylist will put into building a relationship with this new client) they can become more costly for you than a client who will happily return regularly!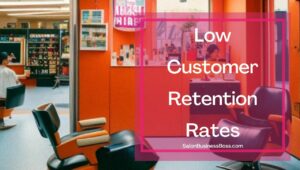 One of the many reason's customer retentions is an effective way to increase your revenue is that happy clients will be more inclined to bring their friends and family members in for an appointment and spread positive, not to mention free, advertising for your salon, both on social media and by word of mouth.
By understanding the importance of customer retention, you can start to take actions towards increasing, as well as maintaining, your returning clients. Many of the actions that you can take are simple changes that can be implemented immediately, while other actions may take time to fully develop and implement into your business.
Some examples of simple actions you can take include but aren't limited to are, establishing a great first impression, creating a system for customer feedback, and providing a personalized experience to each client. Other options could include creating and implementing a customer loyalty program or offering specialized services based on the known needs of your client.
A client's first impression of your salon will be a deciding factor when it comes to your retention rates. During the first impression, it is key to ensure the client is having an enjoyable experience by treating them with respect as an individual, actively taking their opinions into account while performing your service, and by simply listening to and accurately answering any questions they may have.
Becoming conscious of your client's first impression directly ties into the implementation of a customer feedback system because you are taking their comments and feedback during the initial visit to provide more personalized experiences for your future clients. Customer loyalty programs and specialized services also directly relate to your customer feedback system largely because to implement these programs and services you must first understand the basic needs and wants of your clients!
Check out how to attract clients HERE.
Step 2 – Poor Customer Service
Poor customer service goes hand in hand with low customer retention rates, and due to its importance, is another example of why hair salons fail! While it is true that most customer service policies could be very broadly classified into customer retention policies, you must first acquire returning clients to be able to classify them as such!
Aside from customer feedback policies implemented to increase customer service as well as customer retention, there is a multitude of other policies you can implement into your customer service that will ultimately pave the way for the retention rates we desire.
Customer service is all about keeping your clients happy and ensuring their visit is as enjoyable as possible; keeping that in mind, a great place to start is keeping your salon, as well as your stylists' workstations and equipment, as clean and organized as possible but also decorated to show a more unique and personal touch. By regularly tidying up around your salon you are ultimately promoting a more sanitary environment for your clients, while your unique decorations will attract curiosity, spark interactions, and encourage a more personal experience for each client.
One way to maximize customer satisfaction, while being a more costly option due to the time required, is providing comprehensive customer service training to your stylists and other staff members to promote positive client interactions more consistently during every stage of their visit. These comprehensive training courses can include a variety of topics, ranging from the initial greeting of your client, to how to provide an exceptional consultation, or even how to properly interact with an unsatisfied client, as well as other experiences they may encounter in the workplace.
Setting behavioral expectations for your staff, and discouraging any form of gossip, can also greatly increase customer satisfaction. Unfortunately, everyone goes through a rough patch now and then, however, discussing the possible ways you can limit negative attitudes in the workplace with your staff is a perfect way to keep morale high as well as encourage more positive interactions between themselves and clients.
Discouraging your stylists from gossiping with their clients is another great policy to consider implementing, largely because this gossiping could reflect negatively on your business but also could lead to lowered morale and a toxic work environment!
Step 3 – Missed Appointments
It's very common for a client to miss an occasional appointment, although too many cancellations and no-shows could be very detrimental to your salon's success. While it is impossible to eliminate cancellations or no-shows, there are tools available to you to help reduce the frequency of them from happening.
One fantastic advantage of living in the computer age is that the majority of people prefer to shop, make reservations, or most importantly in your case, schedule appointments online. In light of this, there are many automated appointment booking programs available for your website that will not only make scheduling appointments easier, but will automatically update your schedule online and, which, in the case of a rescheduling or cancellation, allows a potential client to see the newly available opening in real-time!
Not only do automated booking programs make scheduling appointments more efficient for both you and your client, but they also can send each client a personalized email or text reminder of an upcoming appointment! While they are completely optional, utilizing the multitude of features available in automated booking programs will greatly reduce the frequency of missed appointments.
While most booking programs do require a monthly or annual subscription, several of these programs proudly offer a free trial, and there are even a few that offer free, basic subscription plans, like AppointEze; which was designed specifically for small businesses and is coincidentally a perfect program for the scheduling and rescheduling of appointments with automatic Google Calendar updates, allowing you to focus more on your provided services!
As a general rule of thumb, maintaining the general appearance of your website and updating your list of provided services regularly can also lead to increased site traffic. Combined with the addition of an automated booking program, this will allow a potential client to effortlessly check the list of available appointments for the specific service they require!
Step 4 – Poor Business Plan
Contrary to popular belief, location isn't everything when it comes to creating a strong business plan for your salon. A strong business plan is a foundation for a successful business; whether you have been in business for years, or are still in the research and planning stage of your salon's startup, you should always be able to trust that your business plan will lead you to success!
While it is true that location is important, and does play a deciding factor in the success of your salon, the most important aspect to remember during your planning is that your salon will not be able to cater to everyone's specific needs. Clearly defining your target clientele, as well as the products and services you will, and will not, be offering is vital to creating a successful business plan because this will ultimately affect the prices of your products and services.
Clearly defining your target clientele as well as your offered products and services will allow you to determine which of the neighboring salons, if any, you will be directly competing against for business. Remember to take your time during this researching stage, taking notes of the prices of similar products and services offered by your competitors compared to your expenses for each product and service. This will allow you to offer your products and services at a competitive price, while also taking into account your initial expenses in your business plan so you can maximize your profits!
With your basic expenses and potential profit margin properly researched and accounted for, it's time to focus on the finer details of your business plan, and when the location of your salon will finally come into play.
Rent and upkeep expenses are what break most small businesses, and there is certainly no exception when it comes to hair salons. While it may be ideal to have your salon in a high-traffic and easily accessible location, you must expect higher rent and upkeep expenses due to these factors. Since you have already clearly defined your target clientele, the areas near your competitors could become potential locations for your salon; in these instances, your rent and upkeep expenses could ultimately become the deciding factor in the success of your salon.
Step 5 – Poor Marketing Strategy
Properly marketing your salon will ensure you are directly reaching your target clientele, making your marketing strategy just as important, if not more so, as your business plan. While your salon website is a form of marketing, this alone is not an effective marketing strategy.
As previously discussed, your salon website can be crucial in reducing the frequency of no-shows and missed appointments, making the goal of your marketing plan to bring more people to your website, as well as your salon. With your newly acquired appointment booking program, increased traffic on your website will potentially bring in more clients, which will ultimately increase your profits, but how can achieve this newfound marketing goal?
Social media has become a major role in today's society, and if properly utilized, could be a major role in your marketing strategy. Creating a profile for your salon on social media, which you can then link to your website for ease of access, is one of the most effective ways to reach your potential clients, offer limited-time specials or promotions, and will also give you another opportunity to implement customer retention policies by allowing you to use your social media profile as a source of customer feedback!
Asking your clientele in person about how they heard about your business is also an effective marketing strategy; this allows you to ensure that your marketing strategies are working for you, and if not, can provide you with valuable information on potentially new marketing strategies.
While your marketing strategies should be designed to attract more clients, which will increase your revenue, it is important to keep in mind the associated expenses for each strategy you implement. While advertisements in the local newspaper or on a local radio station can be very effective forms of marketing, they can become quite costly, so you must remember that your marketing should be making you money, not adding extra expenses.
This is why marketing products and services on social media has become so effective; other than the initial website domain costs, the only added expense will be deciding who, if not yourself, will be running and updating your website and social media profile and paying them accordingly.
While it is not guaranteed that your salon will be the most successful business in the area by only following this list of examples, you will, however, possess a better understanding of how you can prevent your salon from suffering the same fate as other failed businesses. Combined with all of the research and planning you have completed along the way, you can become better prepared for anything that comes your way, which greatly increases the probability of your success!
Related Questions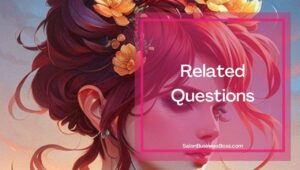 1. On average, how many hair salons fail?
According to a recent article published by fundera.com, approximately 25 percent of new businesses will fail within one year, 50 percent fail within 5 years, while a total of 70 percent fail within 10 years.
2. How can I increase the revenue of my hair salon?
In order to boost revenue and sales, you could offer gift cards or certificates for services and products, as well as create a referral program to entice customers to bring in their friends and family members.
Looking to start your own Salon? Get the documents you need to get organized and funded here.
Please note: This blog post is for educational purposes only and does not constitute legal advice. Please consult a legal expert to address your specific needs.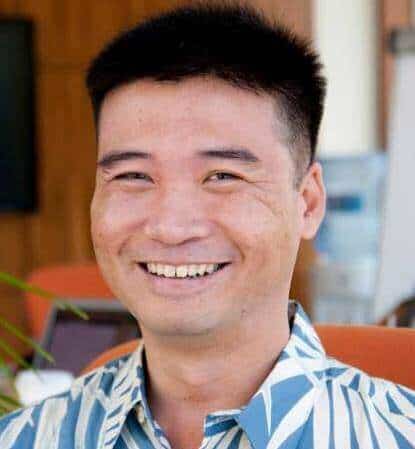 About the author. Entrepreneur and Salon Business Fan.
Hi! I am Shawn and I am a happy individual who happens to be an entrepreneur. I have owned several types of businesses in my life from a coffee shop to an import and export business to an online review business plus a few more and now I create online salon business resources for those interested in starting new ventures. It's demanding work but I love it. I do it for those passionate about their business and their goals. That's why when I meet a salon business owner, I see myself. I know how hard the struggle is to retain clients, find good employees and keep the business growing all while trying to stay competitive.
That's why I created Salon Business Boss: I want to help salon business owners like you build a thriving business that brings you endless joy and supports your ideal lifestyle.