If you intend to start a Salon with a Spa, there are certain essential things you need to know.
To start a hair salon and spa you will need to:
Determine where your capital will come from
Write a detailed business plan
Do the necessary paperwork
Run an in-depth Market analysis
Choose a location suitable for market
Set up your Salon and Spa
Employ the right people
Invest in branding your Salon and Spa
Fun fact: Do not worry; it is okay to have no clue of some of these things. Nobody knows it all. What exactly is where the magic is; it makes it all the more worth it. Read on.
Determine where the capital will come from
It is not just enough to have a grand idea of what the ultimate salon and spa looks like, and you need money to chauffeur this idea of yours into reality. Every other step in the process rests solely on whether you have the startup capital or not. So having a precise knowledge of where to get your starting capital is pivotal to the success of executing whatever plans you have for your salon and spa.
Many times, mind-blowing business ideas are killed because the owners of these ideas do not know how to get startup funds.
Note: You need an approximate amount of $70,000 to set up a basic salon and spa.
So how exactly do you get the capital you need to set up your salon and spa?
There are various ways to get startup funding as an entrepreneur.
Here are some of those ways
One of the traditional ways of obtaining startup funds is to get a loan from your local bank. Be careful there! It would be best to have a detailed business plan, a feasible business model, and collateral to access the funds and make optimal use of them.
You can also access capital to start your salon and spa by seeking help from family and friends. After all, 'what are friends for?' You are much more likely to get a loan with less strict conditions from your friends and family.
Do you believe in angels? Of course, I don't mean Seraphs with giant wings; I mean angel investors. Angel investors invest in a business they deem scalable in exchange for shares. You can gain funds by pitching your salon and spa industry to them.
You can gain capital to start a salon and spa by crowdfunding. They are quite a few platforms that allow you to pitch your business. All you need is to be able to appeal to the emotion of the people you are pitching to.
It's your business, isn't it? You must be ready to invest personal capital into the salon and spa business. You can also use a part of your savings to help with this.
Write a well-detailed business plan.
You need to write a well-detailed business plan if you want to successfully create a salon and spa. A business plan is like a drawn-out map of your route to success in this industry. It allows you an objective overview of your finances, goals, growth, and operations. Let's see some of the things you need to have in your salon and spa business plan.
A concise executive summary that has an overview of everything in your Salon business plan. Brevity is critical here.
Your salon business plan should contain an overview of your goals and aspirations for the business within a defined amount of time.
Do not forget to include the opportunities you are targeting with your salon and spa in your business plan. What major problem do you aim to solve?
Your salon and spa business plan should contain how you intend to execute your plans for the business. Here is a quick reminder; try to be as objective and as realistic as possible.
You must include your financial plans in the business plan. How do you intend to optimize your startup capital? What about the expenditure forecast?
The last (though not the least important) thing is an appendix of the necessary information you may have omitted in writing your salon and spa business plan.
Do the necessary paperwork and legal research.
This part of creating a salon and spa may look very daunting. Of course, it is; what is a profitable business without hard work? Paperwork – in this context – includes all the documents you need to ascertain your establishment's legality. Getting this done varies with the location and scale of your salon and spa. You have to be familiar with the laws guiding the industry you want to go into. It would help if you looked into things like;
The amount of money you need to pay in tax annually for your salon and spa business
The license to set up your salon and spa
The necessary documents you need to get business insurance (please do not overlook this).
Many people often ignore this aspect of starting a salon and spa but trust me; you can never be too careful.
You do not want to sacrifice your salon and spa's progress on some altar of negligence, do you?
Run an In-depth Market Analysis
It would be best if you were well informed of the market you are delving into as a salon and spa owner. Knowledge of the prominent market and your target market is pivotal in determining your business activities' focal point.
For instance, who are your competitors in the industry? Who are your ultimate consumers? What demography should be your primary target? Are there behavioral patterns to your target consumers? What buying growth does your target consumer have?
The stronger your market analysis, the more prepared you are to establish yourself in the salon and spa business. After all, don't they say that knowledge is power?
Choose a good location for your salon and spa
This is very important to the success of your business.
Whether you are buying a building or renting one, the location of this building must be befitting of a salon and spa. Ideally, a well-populated area chosen with your target market in mind should be your goal. Your salon and spa must also be easily accessible to people (I'm talking transport and parking).
Note this, most times, the better the location, the more you have to pay to get it (this is not always true).
Set up your Salon and Spa
By the time you get to this stage, congratulations, you are almost set with having your very own salon and spa.
Your salon and spa should at least have the following:
A beauty Parlor
A beauty Salon
A spa and wellness center
These may be obvious, but a little extra information doesn't hurt. Your Salon and Spa need to have:
Right furniture – You need to have furniture positioned at strategic places in your Spa and Salon
Right Equipment – You should endeavor to get up-to-date equipment like dryers, curlers, chairs.
Depending on your discretion and your aesthetics, you could include extras like a bar and a gym. The bottom line in setting up should be the comfort of your consumers.
Employ the right people
A significant part of client retention is providing top-notch services.
Here is a little extra advice, do not employ people based on expertise alone. Consider whether your employee shares your goals and aspirations, consider if he or she understands how to attend to customers courteously, view the flexibility of your potential employee.
Check out our article on finding the right employees HERE.
Invest in branding and Marketing your Salon and Spa.
This probably sounds cliché to you, but the world is a global village. Success in this digital dispensation is hinged mainly on how well you can leverage the internet and an average human being's psychology. This, dear friend, is where branding comes in. Things like your spa's name, your brand logo, your mantra, your choice of colors are powerful mental tools in drawing attention to your business.
To stay relevant in the industry, you have to put conscious effort, capital, and time into always staying on top of the marketing game. Use social media, use blogs, use emails, anything that can increase your reach.
One final piece of advice, the best form of marketing is to deliver satisfactory services. Provide the best services for one customer and others will follow.
There you go, you are now armed with the information you need to create a successful salon and spa. You may face difficulty at some point; that is normal. Don't panic.
Related Questions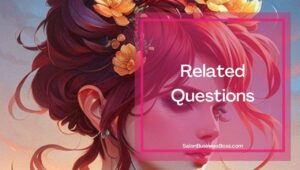 What is the greatest challenge in creating a salon and spa business?
The evolution of fashion and fashion trends may pose an enormous challenge to the salon and spa business. A little change may affect the market and defy all your projections for a year. This is where flexibility comes in. As a spa owner, you must be able to adapt to new changes
Do you need high technical skills to own a spa?
No! Managing a Spa and salon business is way different from being a stylist or a manicurist in a Spa. The knowledge of the ropes in the industry is enough to bring you success. However, the experience of technical know-how may be an excellent advantage to you.
Looking to start your own Salon? Get the documents you need to get organized and funded here.
Please note: This blog post is for educational purposes only and does not constitute legal advice. Please consult a legal expert to address your specific needs.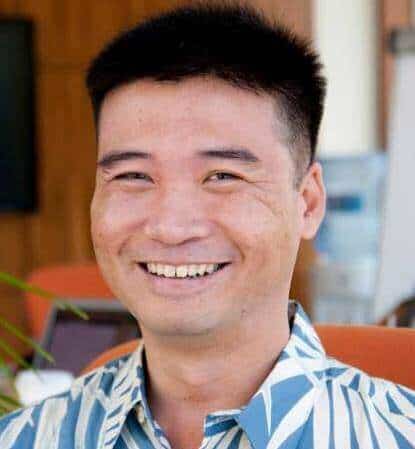 About the author. Entrepreneur and Salon Business Fan.
Hi! I am Shawn and I am a happy individual who happens to be an entrepreneur. I have owned several types of businesses in my life from a coffee shop to an import and export business to an online review business plus a few more and now I create online salon business resources for those interested in starting new ventures. It's demanding work but I love it. I do it for those passionate about their business and their goals. That's why when I meet a salon business owner, I see myself. I know how hard the struggle is to retain clients, find good employees and keep the business growing all while trying to stay competitive.
That's why I created Salon Business Boss: I want to help salon business owners like you build a thriving business that brings you endless joy and supports your ideal lifestyle.