You're a salon owner looking for a really good manager to take care of your business so you can do all the other things you need and want to do. Maybe you need more time to strategize your plan to open another location, maybe you need more time for your family or maybe you just don't want to work in the salon 24 hours a day? All of these are very understandable. I've been a small business owner and having a really good manager that I could trust was the best investment I ever made.
So, what makes a good salon manager, and how do you find one?
A good salon manager takes care of all day-to-day management of the salon overseeing all salon operations and does so while managing staff retention and delivering the best salon experience to clients. To find a good salon manager use social media, start a staff referral program, make sure you have a compelling job description, use your industry network, and include your top staff in the interview process.
Some of the duties a good salon manager should perform for your business include:
Utilizing appointment management software so client appointments are scheduled efficiently and effectively
Making sure all health and safety guidelines and policies are followed for staff and clients
Marketing for the salon on an annual basis and is responsible for marketing themes throughout the year from season to season
Managing all daily finances, making sure your business is tax compliant, and reporting to you on a daily, weekly, monthly, and annual basis
Staff management – hiring, training, scheduling, and payroll
Making sure clients have a great experience and keep coming back
Managing inventory to ensure that all products are stocked appropriately
It will make you happy to know that there are specific attributes that make a good salon manager and by understanding what these qualities are you can look for and find the best person for the job. Hiring a salon manager is one of the most important tasks of any owner and must be handled with great care. The positives of hiring a good manager include, but are not limited to:
Taking care of the communication with staff so that potential problems are addressed before they escalate
Building a strong team that is united to represent your salon. A good manager knows how to lead a team through all phases of the business – opening and marketing, daily operations, problem-solving, growth, and sustainability for years to come
Keeping your salon clean for clients, staff, and the county health inspector
Being the "face" of your business when clients call or walk-in. How your manager welcomes and cares for your clients and their experience while in your shop will make all the difference for the financial success and longevity of your business.
The biggest negative to avoid is the financial cost of a bad hire. Not doing your due diligence and making sure that you hire a good manager can cost you staff, clients, revenue, and profit. According to the U.S. Department of Labor, https://www.parkerlynch.com/resources/bad-hire-cost-calculator/ the average cost of each bad hire can equal 30 percent of that individual's annual earnings. For example, if you hire the wrong manager for your salon at a salary of $40,000, the real cost to you is $52,000. What factors are used to determine the cost of this bad hire?
Getting them up to speed when they first start, i.e., materials, your time to train, etc.
Your recruiting hours – how much time did you spend finding them, pursuing them, interviewing, and screening with background checks.
How much you've already paid them by the time you determine it was a bad hire
The drain your bad hire is on your entire team. When your team is working in a tense environment and they aren't happy with leadership, their productivity will go down and this means less revenue and potential profit for you.
If you don't want a bad hire and, instead, want a really good manager then the question is, "How do you find a good salon manager?" Keep reading and I'll give you the information you need to make a good hire for a good salon manager.
Use Social Media as a recruiting tool
Social networking can be a valuable tool for recruiting prospective candidates. Using social media can provide a two-prong outcome for your business to 1. Attract more top talent for your salon manager position and 2. Build your brand awareness. Determining what sites are best for posting jobs can be found here: https://fitsmallbusiness.com/free-job-posting-sites/.
NOTE – A caution when using social media to recruit. While using it to introduce your business and market a management position, there are pitfalls if you use it to eliminate a candidate based on what you see and read about them. Be careful that your choice to not hire someone isn't directed back to anything that the candidate could construe as discriminatory. There isn't a legal precedent for this yet, but no need to take the chance. Use your social media as a recruiting tool only and not as a way to "weed out" candidates based on what you see and read about them.
Start a Staff Referral Program
A staff referral program is a hiring strategy you can use to find the most qualified candidates for your management position. If you already have staff that you value and trust because of their personal and professional attributes then you can anticipate that they know of and spend time with others who share similar qualities. A good referral program will give you a better quality of candidates and will improve your employee retention. Here are some ideas for a Staff Referral Program:
Let your staff know that you're looking for a salon manager.
Encourage them to think about the people in their network that might be good for the position.
Offer incentives for recruiting. Before offering incentives ask your staff what would motivate them the most. Don't assume that everyone wants what you would want!
Incentives can include contests with prizes such as weekend getaways, dinner at a fine restaurant in town, or donating money to a favorite charity.
Make it fun for everyone to participate!
Make sure you have a compelling job description
A job description is a very important part of your hiring process. It not only lets potential candidates know what you're looking for, but it also makes you think through exactly what you want and need. Your job description should include four main parts: a specific job title, an overview of your business, a bulleted list of the key responsibilities of the position, and the qualifications & skills you're looking for in a good salon manager. You can also consider giving a salary range. There isn't a rule about this, but according to a 2019 Indeed survey, 70% of candidates say they never or only occasionally saw job descriptions that included salary information. You can include a salary range for two reasons: 1. To set you apart from the other salons that don't give one and 2. To refine your candidate search
Check out our article on finding the best employees HERE.
Use your industry network
While social media, job fairs, and staff referral programs are a great way to meet candidates for your management position, don't forget the industry network you may already belong to, i.e., trade groups, associations, weekly/monthly lunches, or zoom meetings. Use work-of-mouth with your network to let them know that you are looking – who you're looking for, what their responsibilities will be (job description), where your salon is located, and when you need someone to start. You might be pleasantly surprised by the willingness others have to not only help you recruit but to help people they know and value to find a great position.
Include your top staff in the interview process
While being the owner gives you special insight into the position you're hiring to fill and while you understand what you want, it's also a good idea to include someone on your staff in the interview whom you know well and trust. Maybe the staff member who has been with you the longest, the person who your trust the most, the person who you know "has your back." Your staff member can bring a different perspective to the meeting. They will look at the candidate as their boss and will be looking for the attributes of a good boss such as honesty, positivity, good communication skills, and giving credit where credit is due.
Related Questions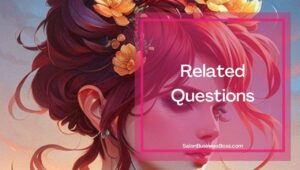 What are the skills of a salon manager?
Here are the three most Important Salon Manager Skills: 1. Communication Skills to work with staff and clientele. 2. Mathematical skills to manage money and 3. Training skills to develop staff as needed.
How do you interview a potential salon manager?
An interview for a salon manager position will consist of questions about their experience, management style, what they've accomplished in the past, and what your expectations are for them in your salon. The owner will ask questions to determine how well the candidate will fit into the organization, and how effective they'll be in the position.
Looking to start your own Salon? Get the documents you need to get organized and funded here.
Please note: This blog post is for educational purposes only and does not constitute legal advice. Please consult a legal expert to address your specific needs.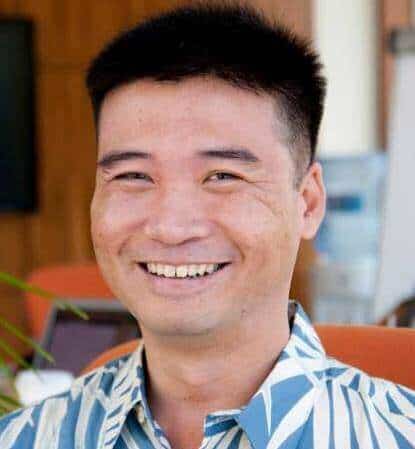 About the author. Entrepreneur and Salon Business Fan.
Hi! I am Shawn and I am a happy individual who happens to be an entrepreneur. I have owned several types of businesses in my life from a coffee shop to an import and export business to an online review business plus a few more and now I create online salon business resources for those interested in starting new ventures. It's demanding work but I love it. I do it for those passionate about their business and their goals. That's why when I meet a salon business owner, I see myself. I know how hard the struggle is to retain clients, find good employees and keep the business growing all while trying to stay competitive.
That's why I created Salon Business Boss: I want to help salon business owners like you build a thriving business that brings you endless joy and supports your ideal lifestyle.