If you're thinking about opening a hair salon, you may be wondering what type of job positions you need to offer to compete in an already competitive marketplace. This article will explain what positions are typically offered in a hair salon and the usual duties that come with each of those positions.
So what positions are needed in a hair salon? There are several different job positions offered in hair salons today.
Common hair salon positions include manager, hairdressers, receptionists, colorists, and possibly even shampooers. Other salon jobs offered may be nail technicians, skin care specialists, and massage therapists. Size and budget will determine which of these jobs can be offered, and the amount of overlap within each position.
Whether you're deciding to open a full-service salon or a specialized one that offers a specific service, your employees will be what makes your salon successful. As the owner, you will need knowledge of what positions you want to offer, and which responsibilities fall to each position.
What Job Positions Do I Need in my Hair Salon?
Customary Positions in a Hair Salon
Hairdressers/Barbers – The most important position in a hair salon are the ones where employees work on the hair. Barbers and hairstylists (another word for hairdressers) cut and shape the hair, which is the reason most people go to a hair salon. These positions are usually the most numerous and busiest in the salon. The size of your salon will determine how many barbers and hairdressers you employ, but these positions typically account for at least half of your workforce. They may also have assistants if necessary.
Colorists – These are employees which specialize in dying and coloring hair. After hair is cut and styled, some customers may want it colored, and that's where these employees shine (much like the hair they work on). Again, the number of colorists you employ, or if you do at all, will depend on your budget. Hairdressers may also color hair in place of colorists.
Nail Technicians – While technically a specialized position, more and more hair salons are employing nail technicians, and customers are coming to expect them in salons. These employees are responsible for providing manicures, pedicures, and otherwise caring for the hands and feet. They may clean and polish customers' nails, and often offer additional services such as applying acrylic nails.
Specialized Positions in a Hair Salon
Skincare Specialists – Skincare specialists, or estheticians, focus on the customer's face and advise them on the best skincare options available to them. These employees are the ones who choose and apply makeup, teach the customer how to use it, and recommend the best available products for the customer based on their skin type or any issues they may have with their skin. As with nail technicians, these specialized positions are quickly becoming a staple of hair salons today.
Shampooer – This employee's job is usually limited to wetting the customer's hair and applying shampoo, conditioner, and any other desired product before the hair being cut and styled. A shampooer may be an assistant to a particular hairstylist or maybe an independent position in the salon responsible for the washing of all customers' hair. This job may be done by the barber or hairstylist themselves depending on the size and budgetary limits of the salon. Since no qualification is needed for the position, it is typically held by younger persons as an entry-level position.
Massage Therapist – Many salons today are trending into full-service salons, which means that not only can a customer get their hair and nails done, but they can also receive a massage. This is an extremely specialized position requiring a licensed masseuse, and typically will only be found in the larger salons with extra rooms for massage services. While under the same roof, massage therapists usually work independently from the rest of the salon to provide privacy for the customer.
Administrative Positions in a Hair Salon
Owner/Operator – While you may have overlooked it, you're an employee too. Your daily responsibilities will include overseeing operations, ensuring customer service, product
and retail product inventory, making financial decisions, and all hiring and assessment of employee performances. If licensed, you may also be providing salon services. You can expect to spend up to 60 hours a week or more in the salon, which I'd say makes you the top employee!
Salon Manager – This may be the most important position in the salon for the success of the salon and your well-being. Unless your budget is extremely limited, the salary for a salon manager will be worth the price. A manager will cut down on your responsibilities immensely and can perform tasks such as paperwork, record-keeping, employee scheduling, and purchasing inventory. They'll also oversee salon maintenance and handle any facility management issues. They should have the authority to act on your behalf in your absence and will take a load off your shoulders in the process.
Receptionist – This person will be the face greeting the customers as they enter your salon, and the one cashing them out before they leave. They may also provide additional services such as answering the phone, giving directions, booking appointments, and various other duties such as making coffee or hanging up coats for customers.
This person should be knowledgeable about the products used in the salon, how long an appointment may take, and which services are offered. This position may also be shared by any other employee of the salon in place of a full-time receptionist, including you. So make sure you know where the coffee is!
Overlapping Duties
As mentioned, the number of employees in your salon will depend on the size of your salon and your budget. While larger salons may be able to afford shampooers and massage therapists, your salon may have a limited number of positions to offer, at least to start. It's important to know which duties in your salon need to be handled specifically by certain employees and which can be shared.
Hairdresser/Cosmetologist – Every state requires that hairstylists be licensed cosmetologists, which means they've been trained for multiple jobs. A cosmetology license typically allows the stylist to cut and color hair, but to also give manicures and facials.
This means that your hairdressers may perform the job of the nail technician, the skin care specialist, the colorist, and the shampooer, as well as performing their hair cutting duties. Ordinarily, additional licensing is necessary for services such as massage therapy, but your cosmetologists may be able to give hand and foot massages without extra licensing. You can check with your state's board of cosmetology for specific requirements.
Hairdressers are usually also responsible for the cleaning and sanitizing of their station and equipment, and selling products to their customers. It's not hard to see why the hairstylists are the heart of the salon staff, nor why their salaries are among the highest in the salon. Finding good, quality hairdressers should be a top priority for your salon.
Salon Assistant/Shampooer – Choosing to hire salon assistants or shampooers can increase the productivity in your salon by freeing up hairstylists to see more customers.
Often, these positions are held by new graduates of cosmetology schools or other licensed assistants that need to complete more hours to become fully licensed stylists. They are paid a minimum but can provide a maximum of work done in the salon.
They may shampoo customers' hair while a stylist is finishing up with another client, fold towels, restock products, sweep up hair clippings, and several other general duties around the salon. Typical salons provide these entry-level jobs in return for experience and hire their hairdressers from within out of these positions. This is a great way to provide opportunities for long-lasting relationships within your salon that will pay off with happy and comfortable customers for years to come.
Check out our tips for finding the best employees HERE.
Related Questions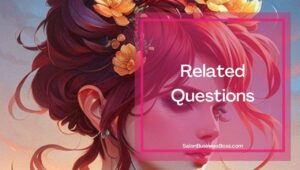 How many hairdressers should I have in my hair salon?
A hair salon with well-known stylists can get away with having a fewer number of chairs and stylists available, but for a start-up, it's wise to have at least 6 chairs/hairdressers. Each hairdresser will see 6-12 customers a day, so to remain profitable, it's best to have at least 6 on staff.
How large does my salon need to be?
The normal square footage per hairdresser is 150-200 square feet. For the minimum of 6 hairdressers, you would need between 900-1200 square feet of space. A start-up typically needs a minimum of 1000 square feet to run successfully.
How much does it cost to open a hair salon?
Depending on whether you rent or buy your salon, and the location will figure greatly into the opening cost. Renting will cost about $62,000 while buying outright can bump that up to $90,000. These are for basic hair salons. A full-service salon can cost upwards of $500,000.​
Looking to start your own Salon? Get the documents you need to get organized and funded here.
Please note: This blog post is for educational purposes only and does not constitute legal advice. Please consult a legal expert to address your specific needs.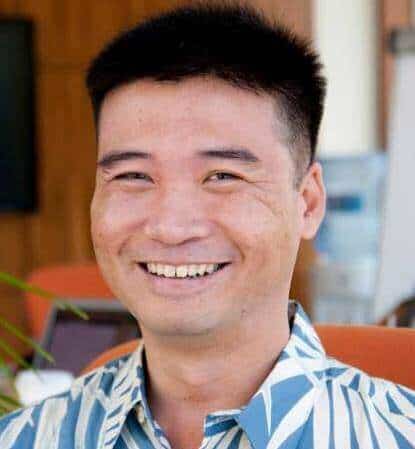 About the author. Entrepreneur and Salon Business Fan.
Hi! I am Shawn and I am a happy individual who happens to be an entrepreneur. I have owned several types of businesses in my life from a coffee shop to an import and export business to an online review business plus a few more and now I create online salon business resources for those interested in starting new ventures. It's demanding work but I love it. I do it for those passionate about their business and their goals. That's why when I meet a salon business owner, I see myself. I know how hard the struggle is to retain clients, find good employees and keep the business growing all while trying to stay competitive.
That's why I created Salon Business Boss: I want to help salon business owners like you build a thriving business that brings you endless joy and supports your ideal lifestyle.