The beauty industry is one of the fastest-growing industries in the world. And in the United States, it is also one of the most lucrative industries. According to the U.S. Bureau of Labor Statistics, the average salon owner earnings fall into the $70,000-$175,000 annual salary range — making as much as $385,000 per year. As a result, it is considered by many to be an excellent entrepreneurial opportunity.
Nonetheless, there are many things to consider when opening a mobile hair salon or barbershop. You need to know that opening this type of business is not an easy task and that the competition is fierce!
To start a successful mobile hair salon or barbershop, you will need to follow these five steps:
Draft a comprehensive business plan
Work out the logistics
Comply with all legal requirements
Purchase supplies and equipment
Promote your business
Steps to Open a Successful Mobile Salon
As mentioned above, there are a few steps you need to cover if you wish to open and manage a successful mobile hair salon or barbershop. Below we will go over each of them for better understanding:
Step 1 – Draft a Comprehensive Business Plan
Opening a mobile salon or barbershop is a lot of work. And so, it requires thorough planning. Therefore, the first thing you need to do (if you want your business to succeed) is draft a comprehensive business plan that includes:
– Key goals and objectives
– Business and pricing model
– Breakdown of services and products
– Budget planning and financial predictions
– Marketing plan
– Sales practices
It might sound daunting, but your salon's business plan does not need to be a 100-page document. On the contrary, it should only outline your business's most essential aspects and cover at least the first year.
Know that you will need to review your business plan periodically and adjust as needed. For instance, after a few months in business, you might realize you need to pivot your model, cut down on certain expenses to generate more profits, or even add services you never thought you needed to include.
Step 2 – Work Out the Logistics
You must figure out how you will go about rendering your services. Start by answering a few key questions such as:
Will you be going to clients' homes, or will you adequate a vehicle to act as a salon on wheels?
Are you going to bring your products, or are clients providing them?
Will you be working alone, or will you hire staff to work with you?
What services will you be offering?
How will clients make appointments? And how will you keep track?
Once you have a solution for each of these questions, you will need to determine a work schedule. At first, you will need to be more flexible and maybe accept late calls or work on weekends. But, once you have a solid client base, you can define a more regular schedule.
Finally, you will need to establish a pricing model and set your prices. Make sure your prices go in sync with your target audience. One of the most common mistakes in hair salons and barbershops is not being realistic about how much your services costs and how much your clientele is willing to pay for them.
Step 3 – Comply with all Legal Requirements
Before you start offering your mobile salon services, you need to make sure you comply with all the legal requirements associated with this type of business, including:
• Registering your business
All self-employed people, including mobile hairdressers and barbers, are obliged by law to register their business. There are several options to choose from, such as a sole proprietorship, a partnership, a limited liability company (LLC), a cooperative, or an S Corporation.
However, for a mobile salon/barbershop, I recommend you start as an LLC. Sure, it is not the cheapest option (forming an LLC can go from $50-$600 depending on the state); it is your safest bet as it prevents you from being personally accountable for any legal violations.
• Obtaining an EIN or Tax ID
Once you have registered your company, you will need to obtain an Employer Identification Number (EIN) or Tax ID online through the Internal Revenue Service's website.
• Opening a business bank account
You will then need to create a business bank account to keep track of your expenses and profits and to be able to receive payments legally. To do so, you will need to visit the bank of your preference and present your articles of incorporation, EIN, and personal identification documents.
Keeping your business's financials separate from your personal affairs is one of the best pieces of advice anyone can give you when starting a mobile salon.
• Securing your license
In general, all barbers, cosmetologists, and hairstylists require licensing before you can start servicing customers. The requisites tend to vary based on the city or state involved. Nonetheless, there are general requirements across most states, such as:
– Having a high school diploma, GED, or an equivalent
– Being at least 16 years of age
– Having completed a certain number of hours of education (from an approved cosmetology school)
– Successfully passing the written cosmetology state exam
Typically, licensing fees are less than $100. But, renewals are required every one to two years, depending on the state.
Check out our article on licensing HERE.
Step 4 – Purchase Supplies + Equipment
There is an extensive list of equipment and supplies you will need to offer your clients high-quality services. However, you should start small — secure only the essentials. And once you understand your clients' needs and wants, you can purchase more specific products or equipment.
Below a list of some of the necessary tools/products every mobile hairdresser or barber should have:
Hairdryer
Blending shears
All-purpose shears
Razors/Electric clipper
Paddles brush
Round brush
Curling Iron
Hair iron
Haircutting cape/robe
Variety of combs
Sectioning clips
Hair rolls
Hair ties/pins
Shampoo
Conditioner
Hairstyling creams/mousse
You will also need to invest in multiple sturdy bags and cases to haul your kit around. Plus, know that when working in clients' homes, you must try your best not to be messy. Thus, investing in a protective floor/chair covering is also a smart decision.
Step 5 – Promote Your Business
Salons and barbershops are traditionally walk-in businesses. Thus, if you want your mobile salon to be successful, you will need to put a little extra effort and invest more time and energy into your marketing. Below a few times to get you started:
• Invest in vehicle branding
Your salon's vehicle will act as a moving billboard. Hence, make sure it clearly states who you are, what you do, and how you can be found. Remember that you do not have a physical address! As a result, potential customers would need to remember your car/van.
• Take full advantage of social media
Social media should be an essential aspect of your marketing plan. It is affordable and a great way to expand your network and secure new leads.
Plus, social media is also an excellent medium for geo-targeted ads. Therefore, you can create ads to advertise in the areas where you intend to work.
• Consider partnerships
When starting, piggy-backing on established businesses can help you build a solid clientele. So, approaching brands to work as a preferred partner can effectively increase profits and build your reputation.
One-off clients are great! However, having a wedding planner or an organization to work with can give you a bulk of clients at once.
• Don't ignore traditional media
Handing out flyers, using newspaper ads on local radio stations, or publicizing your services on the local business directories can go a long way. A great way to promote your business is by investing in local marketing strategies until you can get by with word-of-mouth advertising.
Finally, know that marketing a business is very costly. Thus, make sure your business plan allocates a generous portion of your budget to marketing practices. Keep in mind that, on average, small businesses spend between 8-10% of their initial funding on advertising and public relations.
Benefits of Working as a Mobile Hairdresser/Barber
There are many benefits to being a self-employed hairdresser, and becoming a mobile hairstylist or barber can expand your opportunities and catapult your career.
Below a few of the most significant benefits and motivators from working as a mobile hairdresser:
• More flexibility
Becoming a hairdresser is a demanding job. As a mobile hairdresser, you can relax the pace, build your schedule, and decide which days are off.
• More profitability
As a mobile hairdresser or barber, you save a lot of money on rent and utilities. Plus, you also get to keep the full amount customers pay instead of working in a salon where owners usually charge a fee or demand a cut.
Nonetheless, as a mobile hair salon owner, you will also need to bring your equipment and products to most customers. Thus, make sure you plan accordingly and analyze your expenses.
• Better relationships
As a mobile hairdresser, you have the opportunity to build even closer relationships with customers. Through mobile salons and barber shops, you are facilitating things for clients. Instead of them coming to you, you are going to them. As a result, they feel they are receiving a more personalized treatment.
Related Questions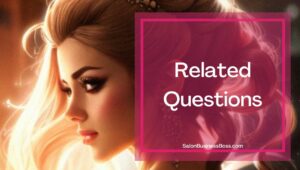 1. What insurance policies do a mobile hair salon or barbershop need?
As a salon business owner, you need to secure specific insurance policies to safeguard your business, employees, and yourself. The most common insurance policies for mobile hair salons and barbershops include:
General Liability Insurance
Commercial Property Insurance
Workers Compensation
Professional Liability Insurance
Commercial Auto or Motor Insurance
Lastly, know that you might also need to comply with additional legalities based on where you are operating.
Looking to start your own Salon? Get the documents you need to get organized and funded here.
Please note: This blog post is for educational purposes only and does not constitute legal advice. Please consult a legal expert to address your specific needs.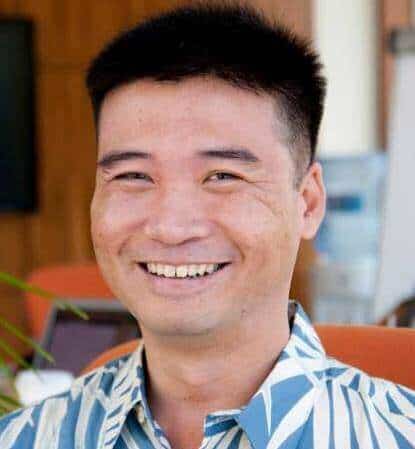 About the author. Entrepreneur and Salon Business Fan.
Hi! I am Shawn and I am a happy individual who happens to be an entrepreneur. I have owned several types of businesses in my life from a coffee shop to an import and export business to an online review business plus a few more and now I create online salon business resources for those interested in starting new ventures. It's demanding work but I love it. I do it for those passionate about their business and their goals. That's why when I meet a salon business owner, I see myself. I know how hard the struggle is to retain clients, find good employees and keep the business growing all while trying to stay competitive.
That's why I created Salon Business Boss: I want to help salon business owners like you build a thriving business that brings you endless joy and supports your ideal lifestyle.