Successfully running and operating a salon business can be a challenge, but it's so worthwhile if doing hair is your passion! Running a salon business is more than just doing clients' hair every day and that's it. You're taking time to listen to your client's needs while providing them hair styling services. You're perfecting your services to meet their needs and even finding your hair styling specialty along the way. It's an in-depth journey of becoming a business owner.
Here are 10 tips to successfully run and operate a salon business.
Operate with salon business software.
Listen to your salon clients.
Use only the highest-rated salon hair care products.
Social media is a must for the salon business.
Rotate the salon promotions.
Run giveaways at your salon.
Find your salon's niche.
Have a retail section in your salon.
Offer free amenities in the salon waiting area.
Treat your clients like your best friends.
Go the extra mile every day as a salon business owner and put in some extra time at the salon to prepare for the next day whether you come a little early in the morning, stay a little later after the closing, or do both. The labors as a business owner are plenteous, but it's very worthwhile after you step back and take a look at what you have accomplished.
Step 1 – Operate with Salon Business Software
Operating with a salon business software means that you can book appointments and keep them organized. You can send out appointment reminders via email or a telephone call to scheduled clients. Manage your point-of-sale transactions for accounting purposes as well.
The schedule is considered the top salon business software, not only because of its simplistic layout and easy-to-use capabilities but also because all of its features are free to use online! If you are looking for a free yet professional tool to help you with salon appointments, consider Schedule as your first option to get you started on a budget-friendly software solution.
If you can pay $29 per month, you can switch over to the online salon business software called Rosy for the standard package that will give you Schedul's features as well as email marketing and even better text messaging options to contact your clients for reminders.
Find out more about the top salon business software applications here.
https://cosmosalonstudios.com/the-10-best-salon-scheduling-software/
Step 2 – Listen to Your Salon Client
Listen to your salon clients about everything! Have your Hair Stylists take note of the popularity of different styling services. If one service is being requested very little or not at all, make sure not to completely omit it from your hair care menu just in case someone does come in and ask for it.
When first starting your salon business, have your potential clients help you with picking out your business name. You can post a poll of the top 3-5 potential names on social media or even your website. The business name with the most poll votes across all the platforms in which you have posted it will be the winner.
As you build your salon, continue listening to your clients every day when talking to them about their favorite hairstyles whether modern or old school. Ask them what professional brands are their favorite to use. If you see that particular hair care product brands are not moving in your retail section, stop receiving them from your wholesale supplier and replace them with the more popularly requested brands that may not be in stock at all or very little in stock compared to demand.
Step 3 – Use Only the Highest-rated Salon Hair Care Products
If there's one thing you should not do when running your hair care salon is cut corners. Don't include the hair care brands that are in stock at grocery and big box stores as part of your salon's retail section.
When clients come to your salon, they are looking for higher quality brands to fit their tastes and desired hair care routine. If you sell the same brands that big box stores, clients would already think they have mine as well go to a local store for their hair care products anyway. Offer them the value and brand quality that your clients deserve.
Bed Head, Hempz, Kenra, Sexy Hair, Redken, and more are just some of the many professional brands that you will find on the Beauty Brands website. Start off using one of these brands or another professional brand name when washing and styling your clients' hair. Be sure to sell these same brands you use for hair care services in the retail section of your salon as well.
To find out more information about high-quality hair care products that you can sell at your salon, check out the Beauty Brands website.
Beauty Brands: Beauty, Skincare, Makeup, Hair, Nails, Salon and Spa | Beauty Brands
Step 4 – Social Media is a Must for the Salon Business
While Facebook and Instagram are going to be your top 2 most important social media platforms to operate on, perfect your Instagram first. Instagram centers its focus more on pictures than the Facebook platform. Pictures of your hair styling samples are going to be how potential clients see your work performance and will be the deciding factor as to whether or not they want to visit your salon for a test try.
When a client is very satisfied with their new hairstyle, ask him or her if you can snap a photo for your social media pages. As long as he or she is not shy of the camera and doesn't mind being on social media, the answer will most likely be "yes"!
Social media is not just for showcasing your work. Be sure to keep your customers updated on other business developments such as:
A new hair care product, tool, or accessory in your salon retail section.
A new promotion going on at your salon.
If your salon is closing early for any reason.
If your salon is undergoing remodeling.
Engaging your clients with:

Polls about their hair care routine.
Discussions of their favorite professional haircare brand.
Talks of how often they like to use salon services. This will help figure out your target market in a different way.
Step 5 – Rotate the Salon Promotions
Rotating your salon promotions will keep your business interesting to new and old clients alike. You can host different new client specials that rotate monthly to attract different types of clients into your salon. Don't forget to also have store-wide promotions for old and new clients, especially after the new client special has already been exhausted for someone. 
Salon promotions for new clients or store-wide specials could be along the lines of:
Wash, cut, and blow dry is 15% off.

 

Any color treatment service is 10% off.

 

Kids' haircut special for only $5.

 

Weave sew-ins are 10% off for repeat customers.

 

Hosting a "perm" month where they are

 

Senior discounts of 10% off.

 

Student discounts could be 10% as well based on your discretion.

 

Buy one get one (BOGO) free promotion for any of your salon retail products; perhaps hair accessories.
Buy 3 get 1 (B3G1) free promotion in the salon retail section perhaps on shampoo and conditioner.
And so much more!
Step 6 – Run Giveaways at Your Salon
Running giveaway at your salon will build client anticipation and even publicity for your business. To fund the giveaway, you can have the client earn an entry for every certain amount spent at your salon. This would be a great way to encourage upselling, so that you can fund the giveaway's prizes without having to worry about the source of funding. 
Say that for every $20 spent on a salon service earns the client an entry into your current giveaway. If your client's bill is $118.50 for their hair care services, let them know that he or she can receive a 6th giveaway entry if they reach the $120 mark by purchasing some hair scrunchies or their favorite shampoo from the salon retail section. Employing this tactic will be a great way to move products of any kind, especially if it is something that is not purchased as much as another inventory item. 
Giveaway ideas could be:
$100 gift card to use at your salon and/or its retail section.

 

A spa day kit that includes shampoo, conditioner, body wash, facial masks, hair masks, foot masks, and etcetera.

 

Multiple care packages with sample sizes of lotion, hand cream, body wash, shampoo, and conditioner samples so that 10 or more entrants have a chance to win.

 

Free hair care service of up to $50 at your salon.

 

Have multiple winners to give away products that are not moving off your shelves as quickly, but it is still within date to be used. Worse case scenario, the winner can just give it to someone that they know will definitely use the product.

 
Step 7 – Find Your Salon's Niche
If you have not done so already, find your salon's niche. A niche is something that is your salon's speciality to help you compete with other local salons that may not have the same prowess as you in this specific practice. Your niche could be color services, perms, weave sew-ins, super bomb haircuts, and more. 
To find your niche, find a common specialty amongst all your Hair Stylists that they love to do for your clients. Have them continue to perfect that service over time, so that you can market it as your salon's niche. If your salon's name is "Color Hair Care Haven", your slogan can be, "The destination for all things hair coloring in (insert your city or town name)". Now that's definitely making a name for your salon by also choosing a slogan to go by once you have your niche figured out. 
This goes back to also listening to your clients and observing their purchasing activity with your available haircare services. Review your point-of-sale transactions to see the service that was most purchased over the last few months. You can also base your niche on the popularity of the haircare service requested from clients. 
Have your Hair Stylists perfect their ability to perform this most popular hair care service, so that they are always prepared for the next client that requests it to be done. Practice can be done on a salon dummy or on a willing friend or family member that does not mind being a practice model for the Hair Stylist. As a business, you can even have the Hair Stylists practice on one another or on you, so that you know they are really ready for this specific service to your salon's niche. 
Step 8 – Have a Retail Section in Your Salon
Yes, we have made hints already in this blog post about having a retail section in your salon, but now we will emphasize it more so here. 
Be sure to have a large stock of the following in your salon retail section.
Professional brand shampoo and conditioner
Relaxers
Clip-in weaves
Hair wraps
Salon towels
Hair color
Professional brand hair care tools

Combs
Hair brushes
Hair accessories

High quality at-home hair styling tools

Curling irons
Flat irons
Hair dryers
Analyze your demand before over ordering. Less people may be looking for hair styling tools, so keep only a few of them in your inventory at a time, so that they are not taking up space or growing outdated by sitting in your inventory too long. If someone is interested in a hair styling tool in which you do not have too much stock, you can place an order for them that comes directly to your store for the client to pick up or it can be sent right to their home. 
Of course, you will sell shampoo and conditioner the most at your salon retail section, but be sure to limit your ordering on that as well. Look at your sales for the last month in your retail section and base your ordering around those numbers. Don't order specifically the amount that you sold last month, but maybe have 5-10 bottles extra just in case sales pick up on that specific product. Find that balance where you do not over order or under order or any of your product. There could be some months that you order much less because of the surplus you have had on hand from prior months. 
Check out our article on the best way to greet clients HERE.
Step 9 – Offer Free Amenities in the Salon Waiting Area
Go the extra mile and offer some free amenities in the salon waiting area. Especially if it's spring or summer and more people are wanting to get their hair done, it would be best to offer some amenities as your clients wait for a free salon chair. 
A television with some reality television or a new channel would pique the interest of clients in the waiting area. Offer free WiFi to your clients waiting for a service, so that they can surf the Internet efficiently during their wait. 
Have a small Keurig available for people who want a free cup of coffee or tea on the house. This small free amenity will be seen as a great courtesy where the client will feel like he or she is truly at home in your salon when receiving your services. 
Go as far as having a vending machine available where clients can use their spare dollar bills and change to get their favorite beverage or snack while they are waiting for services. 
Step 10 – Treat Your Clients like Your Best Friends
Besides listening to your clients, treat your clients like your best friends. Think of it like you are hooking up your girlfriends with the best hair deal in town, and you will bring back even more clients. 
Encourage the Hair Stylists to make small talk with the clients to make them feel valued and comfortable while in the salon chair. Maybe the client has had a bad day and that experience of treating clients like your best friend can help that person to have an even better day. 
Just be genuine and kind and you will be rewarded.
Related Questions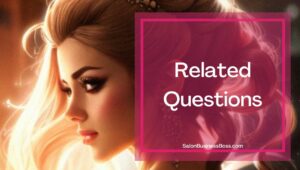 How often should I host giveaways at my salon?
How often you decide to host giveaways at your salon is totally up to your discretion. Of course, you could lose money if you do too many giveaways throughout the year if you lack the proper funding for them. Consider starting with 1 giveaway every 4 months which means you will have 3 per year. You could even host giveaways around key holidays for the salon industry such as New Year's (new year, new you mentality), Mother's Day (women love salon trips for their special day), and Christmas (great gift idea). It's up to you! 
Should I hire a Social Media Manager for my salon?
If you need some part-time assistance in managing your social media accounts, consider hiring a Social Media Manager. However, to reduce labor costs for your business, you can learn the tricks of the trade with social media and manage it yourself. This is great if you have enough Hair Stylists on staff to serve the clients as you focus yourself more on the business tasks behind your salon. 
Looking to start your own Salon? Get the documents you need to get organized and funded here.
Please note: This blog post is for educational purposes only and does not constitute legal advice. Please consult a legal expert to address your specific needs.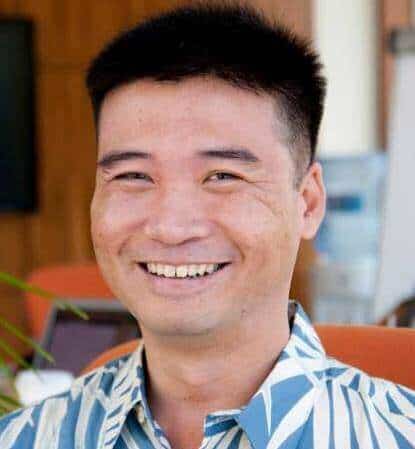 About the author. Entrepreneur and Salon Business Fan.
Hi! I am Shawn and I am a happy individual who happens to be an entrepreneur. I have owned several types of businesses in my life from a coffee shop to an import and export business to an online review business plus a few more and now I create online salon business resources for those interested in starting new ventures. It's demanding work but I love it. I do it for those passionate about their business and their goals. That's why when I meet a salon business owner, I see myself. I know how hard the struggle is to retain clients, find good employees and keep the business growing all while trying to stay competitive.
That's why I created Salon Business Boss: I want to help salon business owners like you build a thriving business that brings you endless joy and supports your ideal lifestyle.