Whether you have loved fashion and beauty your whole life, or you have a passion for assisting others with your beauty skills or simply wish to be able to work around your desired hours—you should stick around as I will be touching base on the duties and responsibilities that come along with becoming a hairdresser!
The responsibilities of a Hairdresser include not only cutting, washing, and styling all different types of hair textures, but also include offering consultations to their clients, lending their advice and opinion on their client's desired hairstyles, and also include maintaining their work area keeping it sanitized and clean after each client. Hairdressers also have the duty of recommending different types of hair styling products and treatments for each individual accordingly.
Hairdressers play an important role for many individuals as not only someone who they confide in making sure that their results meet their expectations, but they also rely on their hairdressers for advice on new products, treatments and they're usually the person we tend to turn to for special events such as weddings, birthday parties, date nights or simply days where we just want to pamper ourselves for the day.
Some of the typical duties of hairdressers are the following:
Keeping up with the latest trends and hairstyles so they can know the most recent beauty trends.
Listening to what their client is looking for and providing their professional opinion.
Performs procedures such as cutting, shampooing, and scalp treatments.
Adhering to the safety guidelines and policies of the salon.
Understanding the basic chemistry of hair color.
One of the main duties of hairdressers is to maintain their work area keeping it clean and organized.
They make sure their area is swept after every client who receives a haircut, and they disinfect their scissors as well after each client. It is their responsibility to properly sanitize their tools, and their working stations as well.
Once they are done with a client, they must sweep their area, removing any hair that's left on their workspace from the haircut, and wipe their chair so it will be ready for the next client.
In some cases, the hairdressers are also responsible for cleaning the entire salon upon arriving, making sure the salon is ready to open for the day with all the work areas sanitized properly.
Additionally, a hairdresser must also have a detailed eye for each individual's style so that whichever haircut or color is chosen, the stylist can make sure it fits the individual's personality and face structure. In some salons, hairdressers are also responsible for handling cash and having knowledge of the cash registers.
The stylist must know the basic skills needed to handle the front desk if ever needed, and also know how to handle change and make receipts for their clients as well. Although many salons have a receptionist in the front entrance who assists with scheduling clients and answering their calls, many hairdressers often are responsible for setting up their appointments and maintaining direct contact with their clients.
Being a hairdresser not only consists of the stylist having a detailed eye for knowing which haircut fits a certain facial structure, but they also have to have a sense of compassion and understanding for what their client is asking of them. Hairdressers have the duty of bringing to life what their client sees in their mind, providing their unique creativity to satisfy their client's desired look or style.
They are not only in a way a close friend; someone who we confide in to know our daily routines and sometimes even our secrets, but they are also someone who we trust enough to change our whole look with a snip of their scissors.
In some cases, the stylist not only offers hair services, but they also provide other beauty services such as facials and manicures to their clients. This is depending on which courses and certifications each stylist has.
Their responsibilities include having the knowledge of attaching wigs, extensions, and even toupees to their clients, giving them the ability to work with each individual's needs based on their preferences or their desired styles.
Before any hairdresser can start working at a salon and start working on clients, they must obtain the appropriate license needed to become a hairdresser. This may vary depending on your state's regulations, it is recommended that you do your research on your state's laws so you know which steps to take.
As the trends change, so do our hairstyles which is why all stylists need to be up to date with the latest beauty products and trends to assure they can provide their services to a variety of clients of all ages.
This can be done by attending small seminars where all the stylists meet up to discuss new hair products offered on the market, and new ways of treatments for things such as bleaching, scalp treatments, as well as new color dye products.
All hairdressers must know to be able to identify when a product or treatment has caused a client an allergic reaction, and when they should seek medical attention.
 Check out our article on attracting clients HERE.
Some skills needed to be a successful hairdresser would be:
The ability to connect with your client and gain their trust in your work.
Know to be able to offer your beauty services to men, women, and children.
Have the creativity to offer your skills for a special event.
Being organized and keeping all of your client's information and treatments notated.
A hairdresser must have the passion to help others by creating unique results, making each client feel special and ready to conquer the world with a net gain of confidence. They have to be savvy in analyzing each individuals' facial features and hair texture to help determine which style would be the most accurate for each person.
It is recommended for the stylist to keep track of each client's treatments, that way they can stay organized when working with multiple clients at once. This causes less confusion and less stress for the stylist, leading up to a successful appointment with their clients.
If a hairdresser decides to work on men, it is their duty and responsibility to learn the appropriate razors, scissors, and clippers that are used to provide the correct service for men's hairstyles.
One main duty of all hairdressers is to build and grow trust and a friendship with each of their clients, this helps not only the client to feel welcome in your chair, but it allows them to let their guard down and allow you to work without feeling pressured or anxious.
Keep in mind that the client may not always be arriving on their best day, and this is the only moment they can disconnect from reality and feel a sense of relaxation while they get their desired cut, style, or treatment done on their hair. The stylist must make sure that their client leaves feeling better than when they arrived, leaving a positive impact on the client which will increase the chances of not only that client returning for future services but also increases the chances of that client recommending your services to their friends. Therefore increasing your clientele and reputation in the world of hairdressers.
That being said, the stylist must assure that each client that sits in that chair feels at home when they arrive. They must allow the clients to fully express their thoughts and ideas without feeling judged or criticized in any way. The hairdresser's responsibility is to maintain a sense of humbleness and respect toward each client's desired look or cut.
Conclusively, there are many responsibilities and duties one must take on when becoming a hairdresser such as the above mentioned. Whether you are a curious individual or an individual looking to have your sense of freedom, being able to set your schedule to accommodate your daily routine then maybe the path for you! Keep in mind that it is best to do some research on the career path, its required courses, and educating yourself on what becoming a hairdresser entails before making a decision.
Related Questions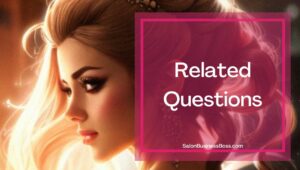 What is required to become a Hairdresser?
If you are considering becoming a hairdresser, it is advised to do some research on your state's regulations and laws for becoming a stylist as each state may vary. Some states have an age minimum required to receive the certifications, mandating the individual to be at least 16 years of age.
How long does it take to become a Hairdresser?
You can expect anywhere between 12 to 24 months depending on where you take your courses, though some programs may be completed within 6 months. Before beginning one of these courses, it is best advised for you to research each school to see if they are approved by your state's licensing board.
How much does a Hairdresser make annually?
Though the annual income of a hairdresser may differ depending on where you reside, and the amount of clientele you have, they average anywhere between $22,000- $33,000 per year. This may vary depending on the number of skills you provide, the number of years you have worked in this profession, and also depending on how many certifications you have accumulated in your career as a hairdresser.
Looking to start your own Salon? Get the documents you need to get organized and funded here.
Please note: This blog post is for educational purposes only and does not constitute legal advice. Please consult a legal expert to address your specific needs.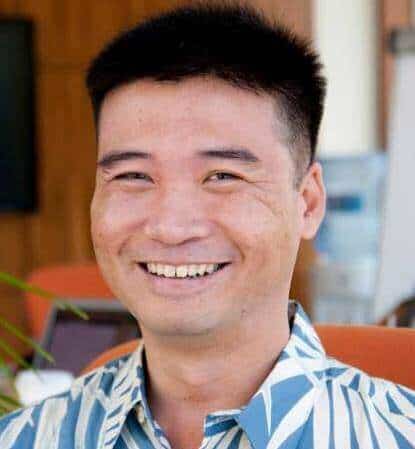 About the author. Entrepreneur and Salon Business Fan.
Hi! I am Shawn and I am a happy individual who happens to be an entrepreneur. I have owned several types of businesses in my life from a coffee shop to an import and export business to an online review business plus a few more and now I create online salon business resources for those interested in starting new ventures. It's demanding work but I love it. I do it for those passionate about their business and their goals. That's why when I meet a salon business owner, I see myself. I know how hard the struggle is to retain clients, find good employees and keep the business growing all while trying to stay competitive.
That's why I created Salon Business Boss: I want to help salon business owners like you build a thriving business that brings you endless joy and supports your ideal lifestyle.