If this title caught your attention, you are probably thinking about opening a hair salon. And although hair salons demand a lot of work and energy, they can also be very profitable and rewarding businesses!
The beauty and cosmetics industry is booming — amounting to $46 billion a year. More so, it is expected to bring in more than $190 billion by 2024.
But, as you know, success requires much more than a thriving market and a good disposition. A hair salon can only be successful with adequate planning and proper management.
If you want to increase the chances of your salon's success, you will need to follow these essential steps:
1. Establish a business model
2. Outline your strategy
3. Draft a solid financial plan
4. Choose an adequate location
5. Design your salon
6. Hire a professional team
7. Promote your services
8. Plan for the future
Step 1 – Establish a Business Model
A business model describes how your salon creates, delivers, and captures value and will determine how you run and manage your business.
Thus, ask yourself:
Will you develop your brand, or will you buy an established franchise?
Are you going to buy an existing salon and remodel it? Or are you planning on building one from scratch?
Will you hire a full-time/part-time staff? Or are you going to rent the space for stylists and cosmetologists and charge them a fee?
Once you have established a business model, you can move on to your strategy. Nonetheless, keep in mind that business models are not static. You can (and should) pivot your business model periodically to create opportunities to expand revenue and grow your business.
Step 2 – Outline Your Strategy
Now that you have established your business model, you will need to outline your strategy. The best way to do so is by drafting your salon's business plan.
A business plan will help you focus on your goals and describe the objectives that will help you accomplish them. Plus, it is a great way to keep your priorities organized and straight.
It is important to note that your business plan does not need to be a complicated document. However, it will need to include:
An executive summary of your project
A brief description of each of the services you plan to offer
Thorough market analysis to help you understand where you stand within the industry
Your salon's operation and management plan
Critical financial data and projections
If you are unsure of what or how to create your business plan, there are plenty of resources online that can help.
Step 3 – Draft a Solid Financial Plan
The next thing you need to focus on is your finances — how much will you need to open your salon, and how will you secure those funds. Here is where you decide to apply for a bank loan, look for possible investors, or fund your business with your capital.
Know that, as a rule of thumb, you should have at least six months to a year of your business' capital before you even think about opening your doors.
Owning a salon comes with a series of fixed and fluctuating expenses ranging from utilities, payroll, and inventory to insurance policies, marketing, and equipment.
Hence, make sure your plan outlines and addresses each of these expenses effectively. Creating a monthly budget ensures that your costs will not exceed your profits.
Step 4 – Choose an Adequate Location
Real estate is all about location, location, location! Therefore,
before you sign a lease or decide to buy a place, analyze your options.
Below a list of some of the most important things you need to consider:
• Visibility and Accessibility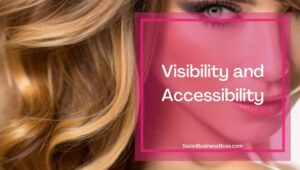 Is the space located in a high trafficked area? Are people able to access the salon easily? Will your potential signage be visible?
• Target audience
Which location will best fit your target audience's needs and wants? Are you near an epicenter based on your potential customers' demographic?
• Competition
Are there other salons in the area? Will you be competing with an already established brand within the neighborhood?
Once you can answer all these questions, you can decide what the best location for your salon will be.
Step 5 – Design Your Salon
Now it is on to the fun part, designing your salon! You might already have a pretty good idea or mental picture of how you want your salon to look. But, before you set your heart on a specific style or design, you must consider your audience.
Does your idea suit the sort of customer you plan to attract? If the answer is "yes," then you can start choosing furniture. If your answer is "no," then it might be time to consider tweaking your vision.
A considerable chunk of your capital will go towards designing or remodeling your salon. Nonetheless, you must adhere to your budget. You do not want to spend all your liquid capital to keep up with your interior design plans.
Step 6 – Hire a Professional Team
Finding exceptional salon employees can be challenging. But, you must take your hiring process very seriously. Know that a hair salon is only as successful as the people working in it!
To create an environment that your clients will love and appreciate, your customer service needs to be top-notch.
Plus, owning a hair salon is a great responsibility. As the owner, you are responsible for the welfare of your consumers. And thus, you should only hire experienced and skilled professionals.
Once you have a reliable pool of candidates, make sure you take the time to train and prepare them. After all, your business' reputation depends on it.
Check out our tips on finding a the best employees HERE.
Step 7 – Promote Your Services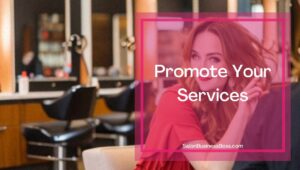 A good marketing plan will draw clients and help you build a solid brand. Thus, it would be best if you began promoting your salon months before you open shop. To do so, you must:
• Develop a cohesive corporate identity
To stand out and for clients (and competitors) to take you seriously. In that case, you will need to develop your hair salon's corporate identity. In other words, you need to invest in a logo, uniforms, and other tools that will help you portray a professional image.
• Create an attractive website
As your platform is an extension of your brand, you want a decent website that includes your location, hours, services, and rates. If you can splurge, invest in an online booking system.
An online booking system will not only allow you to keep better track of appointments. It will also make it easier for potential customers to book your services.
• Roll-out a grassroots-based campaign
As a new brand, your best bet is to ease your way into the community by immersing yourself in the culture. Hence, think about ways to grab local audiences' attention by hosting an event or partnering with other well-established brands.
• Embrace social media
Social media can be an essential aspect of your marketing plan. Because it is affordable but also a great way to expand your network and secure new leads.
Step 8 – Plan for the Future
From the very beginning, you must have a clear path of what it is you wish to accomplish in a 3-year, 5-year, and even 10-year time. Success can make some people complacent, but only the truly exceptional salon owners will keep up with market trends, grow their business, and think about expansion.
Thus, make sure your planning includes future goals and objectives that could result in more profits.

If you want your hair salon to succeed, you must create and follow a plan. In the cosmetics and beauty industry, there is no room for improvisation. The competition is fierce and so following the steps mentioned above can go a long way!
But, as we explained before, planning alone will not make your salon an over-night sensation. You also need skilled staff, effective marketing, adequate branding, and good customer service.
Don't forget to think about what you want your business to become; setting future tangible goals can also help you grow and succeed.
Related Questions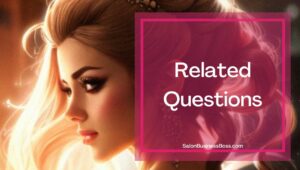 1. What permits are required to open a hair salon business?
Before opening your hair salon, you will need to comply with various legalities, including:
Business licenses
Specific professional licenses
Insurance policies (e.g., General Liability, Workers Compensation)
Zoning and building permits
Re-seller permits (if you plan to sell products)
And more
The legalities needed for your salon will depend on your location, scope of work, and type of business entity. Hence, make sure you find a professional to help you navigate the bureaucracies.
2. How much does a salon owner make per month?
The average annual income for a hair salon owner in the United States is $47,249 per year or $3,937 per month. Nonetheless, your income might vary (from $22,000 to $65,000 ) depending on a series of elements, including your salon's experience, location, services/product offering, number of employees, and more.
Furthermore, according to recent statistics, salon owners have reported up to $90,000 per year. In other words, there is plenty of room to grow and generate more significant profits.
Looking to start your own Salon? Get the documents you need to get organized and funded here.
Please note: This blog post is for educational purposes only and does not constitute legal advice. Please consult a legal expert to address your specific needs.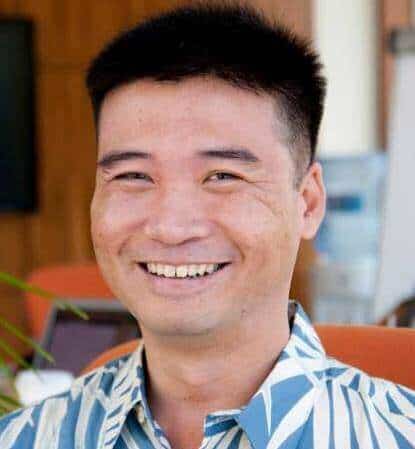 About the author. Entrepreneur and Salon Business Fan.
Hi! I am Shawn and I am a happy individual who happens to be an entrepreneur. I have owned several types of businesses in my life from a coffee shop to an import and export business to an online review business plus a few more and now I create online salon business resources for those interested in starting new ventures. It's demanding work but I love it. I do it for those passionate about their business and their goals. That's why when I meet a salon business owner, I see myself. I know how hard the struggle is to retain clients, find good employees and keep the business growing all while trying to stay competitive.
That's why I created Salon Business Boss: I want to help salon business owners like you build a thriving business that brings you endless joy and supports your ideal lifestyle.