Maybe you've started your beautician career by becoming a Hair Stylist at your local salon. Now that you have gained the experience necessary to do people's hair and learned how the owner has run the business from witnessing the daily procedures, you believe you are ready to own your salon. 
The 7 benefits of owning a salon include:
Make your salon schedule.
Hire your salon staff.

 

Take command of designing your salon.

 

A variety of ways to find loyal salon clients.

 

Make more money as your salon boss.
Decide which salon care products to stock.

 

Give back to the community.

 
Wait, you can give back to the community as a Salon Owner? Yes! Read on to find out.
Step 1 – Make Your Salon Schedule
When you make your salon schedule, you can choose the days you want your business to be open and the time frames in which you wish to be open. 
While it may be optimal for your clients to stay open 7 days a week, it may not work for your Hair Stylists. Of course, the number of days per week and the time frame each day that your salon can be open would depend on your availability as the owner and the availability of your potential staff members. 
As you first start your salon, have at least 1-2 days that your business is closed to give your Hair Stylists some time to relax and have some work-life balance. Especially when your business is just starting, you will not have as many clients and therefore have fewer staff in the salon. 
For example, you can start with Sunday and Monday as the days your salon is closed so that your doors are at least open Friday nights and Saturday afternoons for high traffic times where people are going to want to get their hair done the most. 
Here's an example of an open and close schedule that you could use for your salon. Tweak the start and end times to fit the needs of you, your staff, and your clients. 
Sunday: Closed
Monday: Closed
Tuesday: 10 am to 8 pm
Wednesday: 10 am to 8 pm
Thursday: 10 am to 8 pm
Friday: 10am to 8pm
Saturday: 9 am to 8 pm
As you gain more loyal clients, you can hire more staff and eventually stay open 7 days per week to increase your business profit. 
Step 2 – Hire Your Salon Staff
Speaking of hiring your salon staff, another great benefit of being a salon owner is that you can choose the specific Hair Stylists that will represent your business. Be sure to choose well because these are the individuals that your clients will see first when coming into your salon. 
Stylists should be:
Talented at their hairstyling craft.
Good listeners to find out what the clients exactly want for their new hairdo.
Very careful during the haircutting process to not mess up a client's hair.

 
If you have to be away from the salon for any reason, you can appoint a Salon Manager and Assistant Salon Manager to stand in your place while you are doing other errands.
Hire at least one Salon Manager, one Assistant Salon Manager, and 4 or more hairstylists depending on the needs of your business. 
The Salon Manager will:
Handle cash pick-ups at the register.

 

Close the business out at the end of the day with cash register balancing and accounting.
Assign tasks to the Hair Stylists to get done at the end of the shift.
Handle any disputes that come up during the shift.

 

Verify appointments are being met amongst the clients.

 

Sending out appointment reminders that are 24 hours before a scheduled appointment via text, call, email, or all 3.
The Assistant Salon Manager will:
Complete the duties of a Salon Manager if he or she is not present.

 

Help with styling clients' hair if a Hair Stylist is out for whatever reason.

 

Take phone calls that come in from potential clients.

 
Hair Stylists will:
Work on clients' hair to their specifications.

 

Sweep floors and clean up their station in between clients.

 

Promote and upsell the retail beauty products while doing a client's hair.

 
When first starting, you can act as the Owner and Salon Manager and just appoint an Assistant Salon Manager and the number of Hair Stylists you need to successfully run your salon business. 
Step 3 – Take Command of Designing Your Salon
Do you want famous fashion magazine covers blown up, framed, and displayed on your salon's walls? Go for it!
Do you love flowers and want to decorate your salon with your favorite flower in vases throughout the environment? Go ahead!
As a salon owner, you can take command of designing your salon however you wish. Shop around at different wholesale companies that give you a variety of options with furniture for your salon. Keep in mind that you will need a front desk for checkout. Salon chairs, vanity storage, and vanity mirrors are needed at each salon styling station. 
Make sure to pick a color theme of 2-3 complimenting shades or hues and stick with it. If you like earthy colors, you may want a tan, olive, and burnt orange as the themed colors throughout your salon. For this theme, grab paintings of burnt orange flowers that have olive stems and leaves. Get tan couches for the waiting and rest area. Painting your walls ivory would complement that color theme. 
If you are having trouble coming up with a theme and design for your salon, enlist the help of an Interior Decorator. 
Step 4 – A Variety of Ways to Find Loyal Salon Clients
If your salon is located in a central location of the town, you will have a variety of ways to find loyal salon clients. 
First and foremost, people will see your business as they pass by on the road or if they are walking by if you are located in a plaza. People could be new in town and looking for a salon to regularly get their hair done. If they are into supporting small businesses, they could very well consider your salon as their new go-to place for getting their hair done. 
Market your business on social media and be sure your address is mentioned in the about section. As you show potential clients what your Hair Stylists can do and the promotions you are running, they will want to visit and see what the hype is about. 
You can go the extra mile by sending out direct mail marketing flyers about your salon to people in your area that may be interested in salon services.
People are more willing to visit a brick and mortar salon location than an at-home salon because they feel that a brick and mortar salon owner has more credibility and experience
Step 5 – Make More Money as Your Salon Boss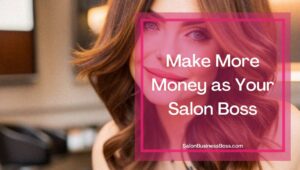 As a Hair Stylist at somebody else's salon, you are at the mercy of their pay grade that they set forth for stylists. When you run your salon, you are now the person in charge of making money as your boss. 
You will set the pay rates for your Managers and Hair Stylists. You will decide what amount of profit is put back into your business and what part of that profit will personally hit your pocket to pay yourself as the owner of the business. 
While beginning your salon can be a challenge, you will eventually make more money in the long run after all the hard work that you have put in to make it happen. 
Step 6 – Decide Which Salon Care Products to Stock
The beauty-for lack of a better word-of owning your salon is that you can choose which salon care products to stock. Find a local or online wholesaler to help you stock up on the right amount of professional salon products that your Hair Stylists need to do clients' hair and to stock up your salon retail section. 
Make sure that they are professional salon care products and not your regular retail salon care products you find at big box stores. While Garnier and Whole Blends are great name brand shampoo and conditioner brands, opt for more professional brands such as Kenra and Footlogix to get the job done for cleaning and caring for your client's hair. 
Your clients will take you more seriously if they know that you are only doing people's hair with the highest quality and professional salon care products. 
Step 7 – Give Back to the Community
As a salon owner, the best benefit is that you can do anything that you want to give back to the community. Some salons and barbershops in lower-income communities cut kids' hair for free on a specific day of their choice to get ready for back to school. You can host this same kind of event even for the prom season by hosting a day where high school seniors can receive free or discounted (whichever you choose) haircuts from your salon. 
Check out our guide on what to avoid when opening a new salon HERE.
Related Articles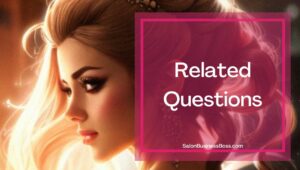 How much should I pay myself as a Salon Owner?
According to The Salon Business, the average salary of a Salon Owner is $70,000. Of course, what you pay yourself every month will depend on your business profits. Make sure that when you do pay yourself that you also have enough profit to funnel back into the business to keep it going. 
What are other ways that I can give back to the community?
Other ways that you can give back to the community include:
Donating clients' cut hair to local, national, and international hair foundations.

 

Hosting classes for teenagers who aspire to be Hair Stylists.

 

Mentoring a future Hair Stylist.

 
Looking to start your own Salon? Get the documents you need to get organized and funded here.
Please note: This blog post is for educational purposes only and does not constitute legal advice. Please consult a legal expert to address your specific needs.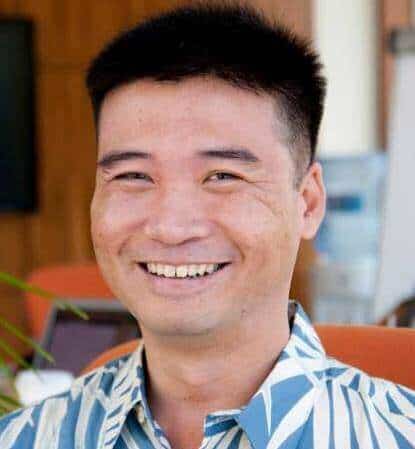 About the author. Entrepreneur and Salon Business Fan.
Hi! I am Shawn and I am a happy individual who happens to be an entrepreneur. I have owned several types of businesses in my life from a coffee shop to an import and export business to an online review business plus a few more and now I create online salon business resources for those interested in starting new ventures. It's demanding work but I love it. I do it for those passionate about their business and their goals. That's why when I meet a salon business owner, I see myself. I know how hard the struggle is to retain clients, find good employees and keep the business growing all while trying to stay competitive.
That's why I created Salon Business Boss: I want to help salon business owners like you build a thriving business that brings you endless joy and supports your ideal lifestyle.