Salons play a vital role in enhancing people's beauty and well-being, making them an essential part of the service industry. However, running a salon business is not without its challenges, and safeguarding against potential risks is crucial for its sustainability. Salon insurance is designed to protect salon owners from a variety of liabilities, but the cost of such coverage is a critical consideration.
Salon insurance cost about $435 per year (or $36/month). This coverage is crucial for protecting against liabilities like injuries on the premises, property damage, and professional errors. Factors like salon size, location, services offered, and safety measures influence the cost. Striking the right balance between coverage and affordability is essential for every salon owner.
Understanding Salon Insurance
Salon insurance is a comprehensive package of coverage options tailored to meet the specific needs and challenges faced by the salon industry. It provides essential protection against various risks that salon owners may encounter in their day-to-day operations. The key coverage types included in most salon insurance policies are general liability insurance, property insurance, professional liability insurance, and workers' compensation insurance.
General Liability Insurance
General liability insurance serves as the foundation of any salon insurance policy, safeguarding salon owners from potential financial losses arising from third-party claims. This coverage addresses bodily injuries and property damage that may occur on the salon premises. For instance, if a client slips and falls while walking through the salon or accidentally damages their personal belongings during a treatment, general liability insurance steps in to cover the associated medical expenses or property repairs.
This coverage is vital as it protects salons from the legal and financial consequences of accidents and injuries that can occur even with the utmost care and attention to safety. Having general liability insurance provides peace of mind for salon owners, knowing that they are well-equipped to handle unforeseen incidents and protect their business assets.
Property Insurance
Property insurance is a crucial component of salon insurance that provides vital coverage for the physical assets of the salon. This includes the salon building itself, the equipment used in providing services, and the inventory of products and supplies. In the event of unforeseen disasters such as fire, theft, vandalism, or natural calamities, property insurance serves as a safety net, mitigating potential financial losses that could be devastating for a salon owner.
One of the primary advantages of property insurance is its ability to facilitate the rebuilding or repair of the salon after a covered event. For instance, if a fire breaks out and damages the salon's interior, property insurance will help cover the cost of repairs, ensuring the business can resume operations as soon as possible. Similarly, in case of theft or vandalism, property insurance steps in to replace stolen or damaged equipment and products, sparing the salon owner from bearing the full financial burden.
With property insurance in place, salon owners can focus on providing excellent services to their clients without the constant fear of losing valuable assets. This coverage not only safeguards the salon's physical infrastructure but also protects the investment made in acquiring specialized salon equipment and high-quality products.
Professional Liability Insurance
Professional liability insurance, also known as malpractice insurance or errors and omissions insurance, is a vital safeguard for salons offering a range of services like hairstyling, nail care, and skin treatments. This coverage protects salon owners from claims of professional negligence or mistakes made during the provision of services to clients.
The services provided by salons often involve direct interaction with customers, and any unintended errors or accidents can lead to potential legal claims. For example, if a customer experiences a skin reaction due to a product used during a facial treatment or suffers hair damage from a chemical process, they may file a lawsuit against the salon for compensation.
Professional liability insurance acts as a shield against such claims, covering legal expenses, settlement costs, and other related damages. The cost of this insurance can vary based on the range of services offered by the salon and the track record of customer satisfaction. Salons that provide specialized and high-risk services may have slightly higher premiums due to increased exposure to potential claims.
Having professional liability insurance is crucial for the reputation and financial stability of a salon. It demonstrates a commitment to quality service and client well-being while providing peace of mind to salon owners and their staff. Consulting with an experienced insurance provider is essential to ensure that the salon's unique risks and service offerings are adequately covered by the professional liability policy.
Read more about: Hair Salon Insurance Cost: Factors, Coverage, and Implications
Workers' Compensation Insurance
Workers' compensation insurance is a crucial requirement for salons with employees, mandated in most states to protect both employers and their workers. This coverage serves as a safety net for employees who may experience work-related injuries or illnesses while performing their job duties. By providing financial support, workers' compensation insurance ensures that employees receive proper medical care and compensation for lost wages during their recovery period.
In the salon industry, employees are exposed to various risks, including slips and falls, repetitive motion injuries, chemical exposures, and potential allergic reactions to products. Should any of these unfortunate incidents occur, workers' compensation insurance steps in to cover the associated medical expenses, including hospitalization, treatments, and rehabilitation services.
Workers' compensation insurance plays a pivotal role in maintaining a motivated and secure workforce. When employees feel assured that their well-being is prioritized, they are more likely to work with confidence and dedication. Knowing that they are protected by this insurance in case of work-related injuries or illnesses fosters a positive work environment and helps reduce turnover.
For salon owners, having workers' compensation insurance is not only a legal obligation but also a responsible business practice. It shields them from potential lawsuits and legal expenses arising from employee injuries, ensuring that the financial burden of such incidents is borne by the insurance provider instead.
By complying with workers' compensation regulations, salon owners not only fulfill their legal obligations but also demonstrate their commitment to their employees' welfare. Choosing a reliable insurance provider and securing adequate coverage for their salon staff will not only protect their business but also contribute to the overall well-being and productivity of their workforce.
Factors Influencing Salon Insurance Costs
Several factors come into play when determining the cost of salon insurance. Understanding these factors can shed light on why the average annual premium is around $435.
1. Salon Size and Revenue:
The size and revenue of a salon play a critical role in determining insurance costs. Larger salons with more square footage generally have more assets to protect, including expensive equipment and valuable inventory. As a result, insurance providers may charge higher premiums to adequately cover these assets against potential risks.
Similarly, a salon's annual revenue is indicative of its business activity and the number of clients served regularly. A salon with higher annual revenue may be busier and attract more customers, increasing the likelihood of potential liability claims. Insurance companies take this into account when calculating premiums, as a bustling salon may have a higher risk of accidents or incidents involving clients, employees, or third parties.
2. Coverage Limits and Deductibles:
Salon owners have the flexibility to choose coverage limits and deductibles when customizing their insurance policies. Higher coverage limits offer more extensive protection, providing greater financial support in case of significant claims. However, opting for higher coverage comes with increased premiums, as insurers take on a higher potential liability.
On the other hand, selecting lower deductibles means that the salon owner will pay less out-of-pocket for covered claims before insurance coverage kicks in. While lower deductibles provide more immediate financial relief during a claim, they also lead to higher premiums due to the reduced financial responsibility placed on the policyholder.
Finding the right balance between coverage limits and deductibles is essential for every salon owner. Assessing the specific risks faced by the salon and its budgetary considerations can help determine the most appropriate coverage levels to adequately protect the business without overextending costs.
3. Location and Local Risks:
The geographical location of a salon significantly influences insurance costs. Salons situated in areas prone to natural disasters, such as earthquakes, hurricanes, or floods, may face higher premiums due to the increased risk of property damage. Likewise, salons located in areas with higher crime rates might be subject to higher insurance costs to mitigate the potential for theft or vandalism.
Insurance providers assess the local risks when underwriting a policy, considering factors such as crime statistics, historical weather data, and nearby industrial activities. Salon owners in high-risk areas may need to invest in additional coverage or implement security measures to manage their exposure to these risks effectively.
4. Services Offered:
The types of services provided by a salon directly influence insurance costs. A salon that offers more specialized or high-risk treatments, such as chemical hair treatments, laser procedures, or invasive skin treatments, may face higher insurance premiums. The increased risk associated with these services raises the potential for claims related to professional negligence or client injuries.
Insurance providers consider the nature of the services offered by the salon when calculating premiums. Salon owners should ensure that their insurance policy adequately covers all the services they provide to avoid potential gaps in coverage. Additionally, they may need to invest in additional coverage or endorsements for specific high-risk treatments to manage their exposure effectively.
Read more about: Extra Services You Can Offer at Your Hair Salon
5. Experience and Claims History:
The salon's experience in the industry and its claims history significantly impact insurance costs. Insurance providers assess a salon's track record of past claims and the frequency and severity of those claims. A salon with a history of frequent or high-value claims may be considered a higher risk, leading to higher insurance premiums.
On the other hand, salons with a clean claims history and a track record of responsible risk management may be eligible for lower premiums. Demonstrating a commitment to safety and proper protocols can be advantageous when negotiating insurance rates or seeking coverage from reputable insurance carriers.
6. Safety Measures:
Salon owners who prioritize safety and risk management can potentially lower their insurance costs. Implementing safety measures such as installing security systems, fire alarms, and surveillance cameras can deter potential theft or vandalism, reducing the risk of property damage and insurance claims.
Providing staff with adequate training on safety protocols, sanitation practices, and customer care can create a safer environment for clients and employees alike. Insurers often reward proactive risk management with lower premiums as it demonstrates the salon's commitment to minimizing potential risks and maintaining a safe workplace.
Conclusion
Salon insurance is an essential investment for any salon owner, protecting the business from a wide range of potential risks. The average annual cost of around $435 reflects the combination of factors, such as coverage options, salon size, location, and services offered. By understanding these factors, salon owners can make informed decisions about their insurance coverage and tailor policies to suit their unique needs. Remember, while the cost of insurance is a crucial factor, finding the right balance between coverage and affordability is key to safeguarding the salon's future success.
Frequently Asked Questions
1. How does the location of my salon affect insurance costs?
The location of your salon plays a significant role in determining insurance costs. Salons in high-risk areas, such as those prone to natural disasters or crime, may face higher premiums.
2. What are some common exclusions in salon insurance?
Salon insurance may have exclusions, such as intentional damage, illegal activities, and specific high-risk treatments. Review your policy carefully to understand what is not covered.
3. Can I adjust my salon insurance coverage as my business grows?
Yes, you can modify your salon insurance coverage as your business expands. Consult your insurance provider to make necessary adjustments to meet your evolving needs.
To learn more on how to start you own salon checkout my startup documents here.
Please note that the contents of this blog are for informational and entertainment purposes only and should not be construed as legal advice. Any action taken based on the information provided in this blog is solely at your own risk. Additionally, all images used in this blog are generated under the CC0 license of Creative Commons, which means they are free to use for any purpose without attribution.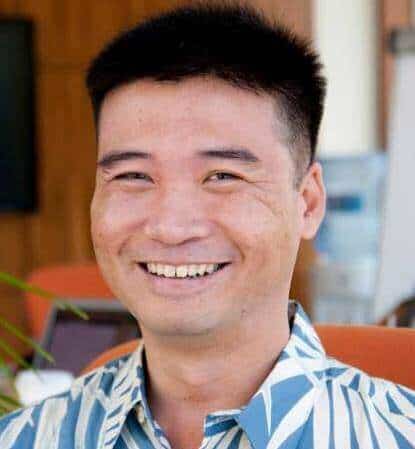 About the author. Entrepreneur and Salon Business Fan.
Hi! I am Shawn and I am a happy individual who happens to be an entrepreneur. I have owned several types of businesses in my life from a coffee shop to an import and export business to an online review business plus a few more and now I create online salon business resources for those interested in starting new ventures. It's demanding work but I love it. I do it for those passionate about their business and their goals. That's why when I meet a salon business owner, I see myself. I know how hard the struggle is to retain clients, find good employees and keep the business growing all while trying to stay competitive.
That's why I created Salon Business Boss: I want to help salon business owners like you build a thriving business that brings you endless joy and supports your ideal lifestyle.