Starting your own business can be overwhelming and even scary, but it doesn't have to be! You can start your own children's hair salon with minimal difficulty by following our step-by-step guide to how to start your business. We'll cover everything from creating a business plan to making sure your license is in place. 
How Do I Start a Children's Hair Salon?
To start a children's hair salon come up with a concept, fine-tune the idea, create a business plan, look at your funding options, choose a suitable location, obtain your licenses, hire staff, market and promote your children's hair salon. 
Before you invest money in anything or apply for a loan, make sure you take the time to plan out your business and know what you are getting yourself into. Our step-by-step guide will help you understand what you need to get started. 
The Business Plan
Before you ever dive into renting a building or putting money down for any products, you need to be sure you know what your plans are. A business plan will help you nail down what you hope to achieve with your business and it can even help you secure funding. 
The Small Business Administration walks you through how to build a business plan, and it lists these essential details: 
Executive Summary – This is probably the most important section of your business plan and it provides your reader with information about your plans for the business, your mission statement, and even projected growth. It should also have information about your employees and where you'd like to house your business.

 

Company Description – this section is about going into detail. You should detail what your business will do, what market it appeals to, and how you plan on making your business a success. This is a great time to allow your strengths to shine.
Market Analysis – this section will show that you've put thought into how you'll compete with existing businesses, what market trends are, and how you can improve upon trends that already exist.
Organization and Management – this is the place to explain the legal structure of your company, including what type of business it will be. Additionally, this is where you'll describe the company hierarchy.

 

Service or Product Line – this is where you'll explain what you are offering. In this case, you might elaborate on whether or not you'll offer products for hairstyling as well as haircuts, or perhaps you'll offer salon birthday parties for children.

 

Marketing and Sales – this section is for explaining your marketing approach and how you plan on attracting new customers, as well as retaining customers you already have.

 

Funding Request – this part is incredibly important for obtaining financing. You will explain in detail how much funds you need, what you will use them for, and for how long. If you need the funds for purchasing equipment, then you'll specify that. If you need the funds for providing salaries, then you'll specify that, as well.
Financial Projections – this part is the next most important part for obtaining financing. Your reader will look at this area to determine how your business will grow financially over time. You should use any data that you can provide to show what your projections are monthly (for the first year) and annually (for every year after).

 

Appendix – This section is for attaching important documents, such as resumes, licenses, permits, or any other documents that you might need.
Your business plan is a critical step to getting your business started and funded properly. Don't think you can skip a step! Take the time to look at the Small Business Administration guidelines and learn how to do it properly.
Check out our article on equipment needed to get started HERE!
Funding Options
Once your business plan is ready, it's time to consider your funding options. If you've already saved the money you need to start your business, you may not need financing. However, if you are like most new business owners, you will need to pitch your plans to some type of investor or bank. 
Types of financing include: 
Business Loans – these are a traditional type of loan that is often obtained by getting a commercial loan through a bank. This is a difficult method of securing financing, however, so you can choose alternate types of loans through the Small Business Administration or other types of lenders.
Business Grants – grants are a type of funding that doesn't require being paid back. A grant can come from a variety of sources, including the government. Consider what makes your business unique. For example, if you are a minority, you might qualify for a grant that helps minority-owned businesses get a head start. Similarly, there are sometimes grants for women-owned businesses.

 

Investors – this is one way you can get a large amount of money up front to start your business, but it can come with risks. The investor may require a certain amount of input in your business and they could own a portion of the business. It's important if you go this route that everything is put into a contract, so the investor knows exactly what they are providing and what you are giving them back in return.

 

Crowdfunding – while this is the least traditional method of getting started with a business, there are several crowdfunding sites available and sometimes businesses have found success getting started with crowdfunding.
Once you've decided what type of financing you'd like to take on, you should take the time to look into the options you have available to you and make note of what the financiers require for you to obtain funding or to move ahead. 
Choosing A Location
Market research done while working on your business plan should have given you a few ideas about where you'd like to have your salon. After obtaining funding, you should be able to choose your building with all of that in mind. 
Find a building that will allow you to remodel with your salon's theme in mind. You need to make sure that your building codes are up to date, as you'll likely have to have an inspection done on the building later. 
Obtaining Licenses
You will need to obtain licenses to operate your salon. Not only will you require licenses to operate, but your stylists will also need cosmetology licenses. To figure out what type of licensing you need, you should first decide what the legal structure of your business will be. 
If you are going to operate a corporation or a limited liability company (LLC), you will want to research the different types of corporations available and what that will mean for your liability in paying back business debts, as well as liability in the case of someone getting injured at your salon. 
Once you've decided what type of legal structure your business will have, you can then move on to securing licenses from local, state, and federal governments, as well as obtaining appropriate licensing from the state cosmetology department. To obtain these licenses, your business may have to submit to certain types of inspections including fire inspection, electrical inspection, and sanitation inspection. 
Hiring Staff
You'll want to hire staff that is friendly and good with children. Be sure before interviewing with a potential worker that you check references and do a thorough background check. When you are ready to interview your potential staff member, you will want to be sure that they have the appropriate license to work in your salon. 
Consider what types of services your potential staff members are capable of doing. Hiring a varied staff with a multitude of skills will serve you best. Don't forget to cater to all types of hair, being sure to hire staff that is familiar with different hair requirements. The last thing you'd want is to ruin someone's hair because you were unfamiliar with their hair type. 
Marketing and Opening Your Doors
The last step is to market your business and open your doors. You can often join local business groups, including your local Chamber of Commerce that will help you get your business off the ground. Sometimes Chambers of Commerce will host Grand Openings for their new members, helping them to be a new fixture amongst other business members that belong to the Chamber and also introducing them to anyone who inquires about a hair salon locally.
Additionally, setting promotions for the first few weeks you open can drive traffic to your new business and help new word-of-mouth promotion happen amongst your new customers. 
Consider checking out social media groups that cater to small businesses in your local area, where you can intermingle with other small business owners and get your business' name out there. You might be surprised by how many of those other business owners have children that need their hair cut! 
Conclusion
Opening a hair salon can seem daunting and it is a big undertaking. But don't forget that you can follow our step-by-step guide, check out the Small Business Administration and find lots of help locally to get your business off the ground. You are filling a unique niche and lots of customers will be excited to check out your new business. 
Related Questions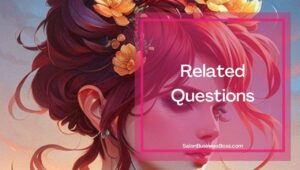 What Other Services Should I Offer At My Children's Salon?
You can offer a variety of other services such as salon birthday parties, mini manicures and pedicures, and even special event hairstyling. You can choose any type of salon adjacent service to offer, as long as it's safe for children.​
Looking to start your own Salon? Get the documents you need to get organized and funded here.
Please note: This blog post is for educational purposes only and does not constitute legal advice. Please consult a legal expert to address your specific needs.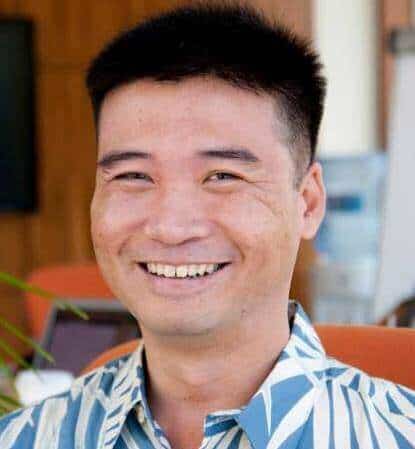 About the author. Entrepreneur and Salon Business Fan.
Hi! I am Shawn and I am a happy individual who happens to be an entrepreneur. I have owned several types of businesses in my life from a coffee shop to an import and export business to an online review business plus a few more and now I create online salon business resources for those interested in starting new ventures. It's demanding work but I love it. I do it for those passionate about their business and their goals. That's why when I meet a salon business owner, I see myself. I know how hard the struggle is to retain clients, find good employees and keep the business growing all while trying to stay competitive.
That's why I created Salon Business Boss: I want to help salon business owners like you build a thriving business that brings you endless joy and supports your ideal lifestyle.