Starting your hair salon can be a great business idea. The beauty industry is constantly evolving and getting new products that people want to try. Historically, through economic problems, hair salons have still done well. Unfortunately, hair salons do have high start-up costs but, there are ways to help save money so you can still have the hair salon of your dreams without having to spend money. 
There are seven actionable steps that you should take if you wish to start a hair salon business with no money. These seven steps include:
Start With A Business Plan
Determine a Budget
Asking Around
Look into Loan Options
Get Creative

 

Find Ways to Save on Equipment

 

Save Money on Staff
Starting a hair salon with no money may take a little longer to turn your hair salon into the business of your dreams, but with hard work and patience, you can turn your hair salon into your dream business. 
Step One: Start With A Business Plan
Hair salons are not made overnight. Before starting any business you need a plan in place. Writing your business plan out gives you an idea of how much money it will cost to set up your hair salon to help you budget better. 
Without a business plan, you may run into costs that you did not expect. This will put you behind financially and may make it longer for you to set up your business. 
When you are starting a hair salon with no money it is important to have a realistic business plan. Start with a first-year business plan. It may not be your end goal for your hair salon, but it will help get your business up and running. This is to help build a reputation for your business, get clients, and make money so you can have the hair salon of your dreams.
Do Your Research
When making a business plan it is important to do your research first. Learn about other hair salons in the area and see how they are doing, what services they offer, and prices. This will give you an idea of what services you need to offer and the prices that you should set. 
Decide Your Vision for Your Business
There are numerous ways to set up a hair salon business. You should decide what type of hair salon you want to set up. When decided your vision for your hair salon you should consider:
Location for the business:

 
Do you want a home hair salon, hair studio, commercial building salon store, or a mobile hair salon? 
Do you want to have a barbershop, full-service beauty salon, or something unique and in between? 
Do you want to offer perms, hair coloring, hair cuts, and styling? 
Step Two: Determine A Budget
Once you have determined your business plan you should set up a realistic budget. Money is a worry for all business owners especially starting. Having a budget and sticking to it as well as tracking where your money is going may help alleviate some of this stress. 
There are a lot of unexpected costs that can go into starting up a hair salon business. For a basic hair salon, it can cost approximately $62,000. Depending on location and high-end finishes, hair salons can cost up to $500,000 just to start up. There are some ways to cut some of the costs though to help save some money until you can start earning money from the business.
Startup Costs
There are five start-up costs to budget for when starting up your hair salon business. You do have the option to save in some of these areas which will help save you money in your overall hair salon costs. The five starts up costs include:
Salon Software and Point of Service (POS) Systems
Salon Website
Salon Licensing

 

Legal Business Fees

 

Initial Inventory

 
Salon Software and Point of Service (POS) Systems
Salon software and POS systems help to make running the salon easier for both you and your customers. The salon software can help with setting up appointments, manage the store's inventory, help with customers payments, and payroll for the employees. 
There are numerous options for both salon software and POS systems ranging in prices. Salon software and POS systems can cost anywhere from free to $300 per month. Some great free options can be helpful when starting and needing to save money. Some companies offer free trials as well so you can try out the system before spending money on their program. 
Salon Website
Every hair salon needs its website. Salon websites help with advertising, appointment booking, letting customers know prices for services offered and hours of operation for your hair salon. You can choose a free option or some website services will cost you up to $10,000. 
Salon License
It is required to have multiple licenses to open a hair salon. One license required is a Cosmetology License. This is the most expensive and time-consuming to get. 
Various other licenses may be required depending on the state and location you plan on opening a hair salon and these licenses cost approximately $500 or less. 
Legal Business Fees
There are numerous legal steps someone must take before opening a business. Meeting with your local Small Business Administration Office can help guide you in the right direction in starting your hair salon. All legal fees will vary on location. 
Initial Inventory
Selling retail at your hair salon is a great way to make additional money. Make sure when you are doing your client's hair to talk about the products you are using and have them in stock so customers can buy them to use at home. 
To stock up on inventory supplies can cost approximately $2,000 to $15,000. Try to start low and see what sells. This may help to save some money. 
Monthly Expenses
After the start-up costs, there are still monthly expenses to consider. Monthly hair salon expenses include:
Rent
Utilities

 

Employee wages
Products used
Marketing and Advertising
Insurance

 
Rent and Utilities
No matter the location you choose you will have to pay for these and they can get quite expensive depending on your location. In this case, an at-home hair salon or mobile hair salon may be a better option to save money. 
Employee Wages
Hiring fewer cosmetologists to start with may help keep this cost low. 
Products Used
From hair color to shampoo you will need a wide range of various products so you can do your client's hair. You must have the necessary products on hand.
Marketing and Advertising
Marketing and advertising are so important for small businesses. Passing out flyers and business cards is an inexpensive way to advertise your hair salon. Also, encouraging family, friends, and clients to recommend your business will help. 
Hair Salon Insurance
A hair salon requires insurance to run legally. Hair salon insurance will cost you approximately $50 to $100 per month. How much hair salon insurance will cost depends on four factors:
Number of employees
Business turnover

 

Location and which state your business is located in
Types of services offered

 
Check out some tips for getting loans HERE.
Step Three: Asking Around
When starting your hair salon with no money it is important to talk to different people to find out how to make your dream hair salon business into your reality. Financial advisors and a great resource in letting you know how to delegate your finances and assets. 
Friends and family may see your passion and want to help you achieve your dream. Speaking with other hair salon owners who have started their own business may have some helpful advice and words of wisdom from their own experiences 
Talk With a Financial Advisor
Whenever dealing with large purchases and especially starting a business it is important to talk with a financial advisor to help you make the right decision on how to fund the purchase. To start your hair salon business you may be able to self-fund the business by using any money in your savings account, real estate, pensions, or 401K plans. 
This carries a LARGE financial risk to you and it is important to speak with a professional so they can tell you if this would be something to consider.  
Family and Friends
It can be tough asking family or friends for money but, you may want to consider asking if you plan on setting up a hair salon business. It is important to try to pay them back as soon as possible since unfortunately borrowing money from family and friends has the potential to ruin relationships with these people. 
Even if they are not able to financially help with the business there are other ways that they can help. Family and friends can be extremely helpful with advertising by handing out flyers, business cards, and recommending the business to others. 
Talk With Other Salon Owners
You should talk with other salon owners and see what has helped them with their business. Ask for any advice they may have for you to open yours. Find out what did or did not work for them, especially starting. 
Other salon owners can offer great advice on ways to save money and let you know what they recommend investing money into and what areas you can go cheaper on and save some money. They may even be able to let you loan equipment that they no longer need. 
Step Five: Look into Loan Options
Once you have talked with a financial advisor about what money and assets you can or should spend on your business. Then have talked with family and friends to see if they are willing to help, you can look into your business loan options.
Unfortunately, many times banks see hair salons as unsafe financial investments and find them to be too risky. This makes getting a traditional bank loan that you need from a bank harder. Luckily there are Small Business Loans (SBAs) which you may qualify for.
SBA loans are great because they require lower down payments, can be paid over a longer period, reasonable interest rates, and are government-funded. SBA loans are easier for hair salons to get even if the bank rejects a traditional loan.
Unfortunately, due to the SBA loans going through the government and the bank, the process is lengthy and requires extensive paperwork. It is important to be prepared that this process will take time and may delay your ideal timeline for opening your hair salon.
There are three types of SBA loans which include:
7(a) Program
CDC/504 Program

 

Microloan Program
These loans are unique for different aspects of opening a small business and have their requirements for the amount they loan, interest rates, and repayment terms.     
Step Six: Get Creative
The cost of location is the highest cost to open a hair salon. If you do not have the money to set up a hair salon in a studio or commercial building that does not mean that you cannot set up a hair salon right now you just may need to get creative. 
If a commercial building is not an option there are other creative ways to open a hair salon. Three ways to consider are:
Hair booth rentals
In-home hair salons
Mobile hair salons
These still do cost money but are cheaper than renting, owning, renovating, or building a building for your hair salon. These options still allow you to get clients, grow your business, and make money to put towards a building someday. 
Step Seven: Find Ways to Save on Equipment
Other than location, the highest cost to start up a hair salon is the cost for all of the equipment needed. 
Equipment that any hair salon needs include:
Comb and Brushes – Costs approximately $100 depending on how many and types

 

Scissors and Hair Cutting Shears – Costs approximately $150
Hooded Hair Dryers- Costs approximately $600
Electronic Hair Styling Equipment – Cost approximately $300.

 
These costs add up quickly. Luckily there are some ways to save on these costs to help you save some money. 
Comb and Brushes
You do not have to buy the most expensive comb and brushes, but it is a hair salon so look for good quality brushes and combs that can be cleaned appropriately.
Scissors and Hair Cutting Shears
Similar to combs and brushes when buying scissors and hair cutting shears you do not have to be the most expensive but good quality is very important. 
Hooded Hair Dryers
Although eventually investing in a hooded hair dryer may be a good idea since they look more professional. Portable hair dryers may be more cost-effective to start with. Portable hair dryers will work well and are much cheaper. Portable hair dryers are still hands-free and look similar to hooded hair dryers however, they cost approximately $40 compared to hooded hairdryers which will run you about $600. Portable hair dryers are preferred sometimes in-home hair salons since they can be moved around the room much easier. 
Electronic Hair Styling Equipment
Electronic hair styling equipment includes products such as blow dryers, straighteners, curling irons, and hair curlers. These are necessary equipment which is needed in any hair salon. 
Step 7: Save Money on Staff
When starting it is important not to hire too many hairstylists at once. If you hire too much staff and do not have the clients for them you will run into the risk of not being able to pay your staff and potentially needing to lay off hair stylists. 
By limiting the number of hairstylists you initially hire will help cut down on how much equipment you will need to initially buy. You can save money on combs, brushes, scissors, hairdryers, curling irons, and straighteners if you do not have as many cosmetologists that are using these. 
It is okay to have a waitlist until you know business will stay as it is. At the first sign of needing a waitlist do not jump and hire too many other cosmetologists at once. Be prepared that the number of customers may fluctuate every month. Use waitlists as long as they are not too unreasonable until you are certain that your business will stay as busy as it is. 
It is much easier to hire more hairstylists if needed once your business grows than it is to hire too many hairstylists.
Hair salons can be profitable businesses to set up. They do have high start-up costs, but there are ways that you can still start up your hair salon business with no money. Even if your hair salon business starts a little different than your ultimate dream you can still grow your business into the salon that you have always wanted. 
Related Questions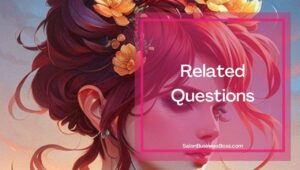 What is the average hair salon's profit? How does it compare to other businesses?
Hair salons make approximately $19,100 per year. This is equivalent to a profit margin of 8.2%. Which is great! Generally, businesses have approximately a 7.7% profit margin. 
What are some creative advertising methods that are cheap?
Advertising is so important especially for new small businesses but it can get expensive. Some creative but cheap ways to advertise are: promote your hair salon on social media and have others like and share the page, do special discounts for returning clients and new client specials, and hand out business cards and flyers. 
Looking to start your own Salon? Get the documents you need to get organized and funded here.
Please note: This blog post is for educational purposes only and does not constitute legal advice. Please consult a legal expert to address your specific needs.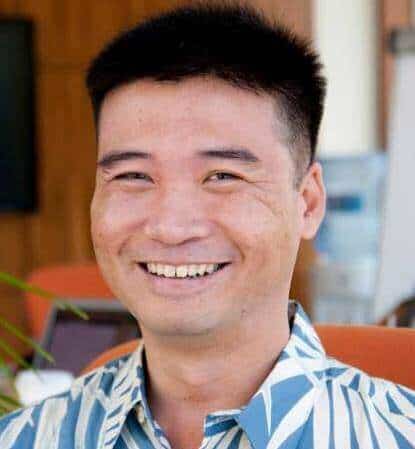 About the author. Entrepreneur and Salon Business Fan.
Hi! I am Shawn and I am a happy individual who happens to be an entrepreneur. I have owned several types of businesses in my life from a coffee shop to an import and export business to an online review business plus a few more and now I create online salon business resources for those interested in starting new ventures. It's demanding work but I love it. I do it for those passionate about their business and their goals. That's why when I meet a salon business owner, I see myself. I know how hard the struggle is to retain clients, find good employees and keep the business growing all while trying to stay competitive.
That's why I created Salon Business Boss: I want to help salon business owners like you build a thriving business that brings you endless joy and supports your ideal lifestyle.