When it comes to hair styling, many people have varied expectations—for some, it is an industry that doesn't pay a lot, while for others, it is a vastly lucrative job market. Whether you're in a small community running your own salon or trying to make your way in a large urban area, you too can become a wealthy hair stylist.
How to become a wealthy hair stylist:
Price your services accordingly.
Build relationships.
Create a brand, not just in marketing, but your appearance.
Be consistent and organized.
Know your customers.
 Continue your education and set your goals.
 Push yourself.
How do you create that customer base, and how do you set your goals? How do you know when you've made it to "wealthy" status? What are some ways you can stay consistent and organized? Read on to find out more.
Manage Your Expectations
Before you even consider going down the path towards success, it's important to define what 'wealthy' means to you. Depending on your location, it could mean a much different number than in another city. If you are in a smaller community, you cannot compare your work and income to those working in New York City or Los Angeles. Manage your expectations before considering any of the following steps so you do not set yourself up for failure in your existing market.
1. Price your services accordingly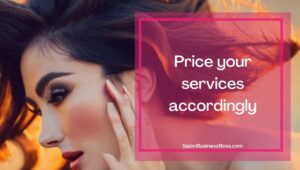 You can't make money without knowing your worth, which means you will have to price your services accordingly. The only way to make money in the industry is not underpricing your own skill—which means you need to do research on how much people are charging in your area and find out where you need to make adjustments.
When you are pricing your services, also factor in whether you own your salon and whether you have booth renters. Your income does not always just come from hair cuts and style—consider all revenue streams, including your product lines that you may be selling out of your salon. Also include any tips you may receive, as those can quickly add up when you factor them in annually.
2. Build relationships.
The only way to get customers is through networking and advertising, so one of the best ways to get more of both is simply by talking to people. Are you working with other stylists in your community? Are you talking about what the best products are, or what your best practices are? Get information from those who are already successful, and you might surprise yourself—you can find something that you can add to your daily routine, or you may find that you're already doing things that can make you successful.
In this same vein, surround yourself with people who are successful. They will be able to not only encourage you, but show you the respect you deserve while you attempt to build up your salon.
What makes a salon stand out?
3. Create a brand, not just in marketing, but your appearance.
The first thing new customers will see when coming into your salon is the physical setup and you. If you want to make money and gain respect, you need to look the part—they often say dress for the job you want, not the job you have. Keep yourself clean and your own hair well maintained to show that you mean business.
While you are working on branding, make sure you do use your website and social media. Both are imperative to not only keep your clients engaged, but bring in new clients. Public visibility is your best asset in all communities, whether large or small.
4. Be consistent and organized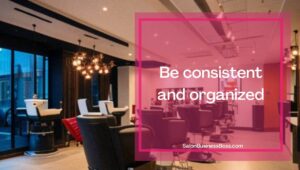 Your clients will want you to be consistent in everything you do, whether it is your advertising and marketing, your punctuality, and your styles. Clients return to your business because they like what you provide, so make sure you provide the same quality each and every time. The best way to make money in the hair styling business is creating customer loyalty, and you can only do that through good, consistent work.
Another part of consistency is keeping yourself organized. That doesn't just include physically in your salon—you should make sure your bookkeeping is very organized, or you may lose out on
some additional funds. Stay frugal in your business to maximize your profits. Keep your business clean and maintain decent records—keeping yourself organized will not only help you make more money, but help you stay headache free when tax time comes around.
Another way to stay organized is knowing how to double book. If your returning customer always needs her hair colored, you know exactly how much time you have while her color is developing, so you can cut another client's hair at the same time. Double booking can help you increase your clients per day, as long as you know how much time you have to spend on each client!
5. Know your customers.
Your clients don't just want a good experience in your chair—they want it to feel personal. When you get dozens of clients, though, that can be complicated, so make sure you are keeping notes about each client after their appointment. Write down what you talked about, what details you learned, so when they come back for their next appointment, they feel as though they are really being taken care of and they are appreciated in your business.
6. Continue your education and set your goals.
Whether it's by going back to classes or researching the latest trends, stay on top of things so you know exactly what people are going to want when they stop into your salon. Consider even running workshops out of your salon for others—it will also help your visibility in your community and get you noticed if you are providing additional education to those around you.
Not only should you stay up to date on the industry, but you should set your own goals. Be very specific in these goals, whether it is an income level or number of clients you want to achieve by the end of the year. These goals should be something measurable as well, but also attainable in your existing market.
7. Push yourself.
Even with all of these ways to make money as a hair stylist, it all comes down to you. You need to have the confidence to push forward, the knowledge of the business, and the drive to make it all happen. Without you, none of this will happen—so make sure you have it in you to work hard and push yourself towards success.
Related Questions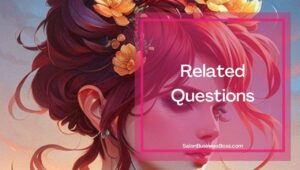 What tax bracket is a hair stylist in?
Your tax bracket is dependent on how much money you make. The national average for a hair stylist is about $30,000 a year, according to ZipRecruiter, with the lowest income reported at $14,000 and the highest around $52,000. If you are filing as a singly, that would put you within either the 12 percent bracket or the 22 percent bracket. Depending on your partner's income, it may be different if filing jointly.
Do hair stylists have to claim tips on their federal taxes?
Yes, hair stylists must claim tips on their federal taxes. It is possible they could be penalized if they do not. The Internal Revenue Service continues to fight to close this loophole in the tax system, so if you do not claim your tips on your taxes, you could be audited and penalized.
In what states do hair stylists make the most money?
You may be surprised by what states are best for hair stylists—according to Zippia, Michigan, Arizona, Idaho, Pennsylvania, and Utah are the best states to make a high salary in the United States.
​
Looking to start your own Salon? Get the documents you need to get organized and funded here.
Please note: This blog post is for educational purposes only and does not constitute legal advice. Please consult a legal expert to address your specific needs.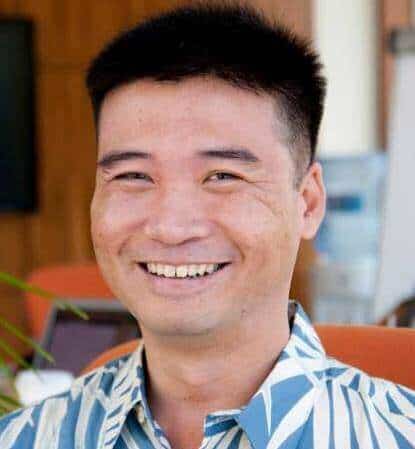 About the author. Entrepreneur and Salon Business Fan.
Hi! I am Shawn and I am a happy individual who happens to be an entrepreneur. I have owned several types of businesses in my life from a coffee shop to an import and export business to an online review business plus a few more and now I create online salon business resources for those interested in starting new ventures. It's demanding work but I love it. I do it for those passionate about their business and their goals. That's why when I meet a salon business owner, I see myself. I know how hard the struggle is to retain clients, find good employees and keep the business growing all while trying to stay competitive.
That's why I created Salon Business Boss: I want to help salon business owners like you build a thriving business that brings you endless joy and supports your ideal lifestyle.