As you consider starting and planing your salon business, one of your biggest questions is likely how much everything will cost. This is understandable, as starting a new salon business from scratch can be a significant investment.
To start up your salon, you will need to invest anywhere from $62,000 to over $500,000. Factors that will most directly impact the cost are the location of your salon, the services you provide, and how high-end you would like your salon to be.
Below are the three main stages in investments and expenses for your salon business.
Keeping Things Legal
Before you start setting up, you need to ensure that your salon business is legal, certified and protected. Oftentimes, this requires a few costs.
Business Registration
Oftentimes, business registration is not only required for smaller businesses but also helpful in offering protection and tax benefits. The cost to register your salon business depends on the location. On average, you will pay about $300 for business registration in the United States. If you would like more information on business registration, please check out this link.
Salon License
To legally provide salon services and prove your reliability to customers, you will need to also purchase some salon licenses. The Cosmetology license, which is required for virtually all salons, will be the biggest license purchase you need to make. In addition to its high initial expense, the Cosmetology license will need to be renewed about every two years depending on the state. After purchasing this license along with the other ones that you need for your salon, you will spend about $12,000. To ensure that you are purchasing the correct licenses, be sure to look into the laws for your state and find legal advice if needed.
Seller's Permit
If you decide to have a retail section for your salon business, you will need to have a seller's permit. Even if sales tax does not need to be collected for the specific items you sell, you should still register. Oftentimes, there are items involved in making the transaction that requires a sale's tax and is potentially overlooked.
Depending on the state, you may not need to pay for a seller's permit. However, states may charge anywhere from $5 to $100. Also, if your salon is located in Alaska, Delaware, Montana, New Hampshire, or Oregon, you will not need to register for a seller's permit since they do not require a sales tax. For more information on sales tax and seller's permits, please check out this website.
Insurance
To protect your salon business, you will need to invest in insurance. On average, this will cost $240 a month, but insurance may be anywhere from $50 a month to $1000 a month.
The Main Setup
Once you have all of the legal requirements out of the way, you are ready to set up your salon business. At this stage, you will need to start planning out and executing the specifics of your business vision.
Building
You may choose to either buy an already existing building (and possibly remodel) or make a new salon building from scratch. If you decide to buy an already-prepared building, you may pay a range from $40,000 to over $250,000. To remodel the building, you may need to pay anywhere from $500 to over $3,000.
However, you may find that there is not a building in the area that suits your needs, so you would prefer to build a new salon building. This may cost anywhere from $100,000 to over $500,000 or more.
Service Supplies
The main expense you will have regarding supplies is salon equipment. For a hair salon, this is about $27,000. Regardless of the type of salon you offer, one type of equipment you will need to provide is a set of styling stations where your stylists can work. Typically, they are $200-$1,000 each. If you decide to share stations to reduce the cost, you will likely need tool carts, which are $40 to $300 each.
Also, you will need specialty supplies (shampoo, dryers, scissors, nail polish, towels, etc.). For a hair or nail salon, the cost totals about $20,000.
Check out our list of must haves HERE.
Utilities and Cleaning Supplies
Although this category may initially be an overlooked aspect of expenses, utilities, and cleaning supplies are nonetheless important. On average, cleaning supplies cost $50 to $200 a month. The utility cost may range anywhere from $640 to $4000 per month. Fortunately, your business will likely be closer to the $640 end (at least initially) since the higher end is for salons that have extensive electric décor and supplies, such as televisions.
Computer System
Before you start your salon, you will need to have a computer system for purchases, your inventory, and an Internet network. You will need to pay anywhere from $1,110 to $4,600 in startup costs. From that point on, you will need to pay $550 to $2,300 annually.
Backup Money
Emergencies happen, which is why you should always have a financial backup. Also, customers may want change or cashback on occasion, especially for retail purchases. Because of this, Sage recommends that salon businesses always keep $500 in cash. Then, they should budget another $500 per month for unexpected expenses.
Customizing Your Business
As you start operating your business, you will start to adjust to accommodate and reach out to your target audience. Oftentimes, this will require additional costs as you invest in the correct workers, retail, and marketing.
Payroll
This aspect depends on the level of expertise required and the services offered in your salon. As Indeed has found, salaries before the commission may range anywhere from $9.31 per hour for people doing the "grunt work" to $25.60 per hour for experts such as makeup artists. Regardless, you must provide the minimum wage for your workers, which is $7.25. along with the percentage of commission if you decide to do so.
If you want to start up a rental salon, the system of payment will work slightly differently since the workers are independent contractors. Rather than you paying the contractors, they will pay you to rent the site. Also, you can charge a commission on their orders if you would like.
Depending on how you decide to set up your salon, this area may either be a major expense or a primary method for profit.
Retail Inventory
To increase sales and traffic to your store, you may want to consider offering a retail section alongside the services provided.
In short, the cost of retail inventory will fluctuate depending on customer demand. Because of this, the individual costs of inventory will vary from business to business.
The longer answer to the cost of retail inventory is the following: to start, only offer a few products that your customers are most likely to be interested in (such as a few of the items your stylists use in their services). One website recommends having 20% of the specialty supplies (which were previously to be about $20,000) in retail with 5-10% of them used in the actual services.
Marketing
Marketing is an essential aspect of any business to ensure that potential customers are aware of and able to find your services. Although this area may be low-cost or possibly free, you may prefer to invest more money into this area to ensure that you are reaching out to the correct audience. Also, you may want to pay for a high-quality website, which can range from $300 to $700.
For a marketing campaign to your target audience, you may pay anywhere from $20 for an email newsletter to $4,100 for an extensive campaign.
For logos and signs, you may pay anywhere from $300 to $1300 for a high-quality design. Of course, you can design the logo yourself using free software, and you may find decent logo designers offering their services for as low as $23. However, the results may not be as professional, and you may struggle to transfer this logo through several mediums (building signs, digital platforms, printed business cards, etc.).
Related Questions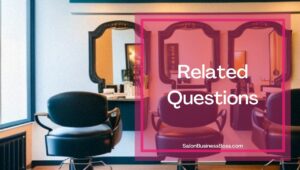 With all of these expenses, you may be wondering about how you should go about your business-making venture. Below are some common questions and general tips in response.
How should I finance my salon business?
Loans can be a big help when you're looking to start your business. However, these should be used only on occasion, as excessive debt is the last thing you need. For more ideas on using loans to start up your business, check out this website.
Do you have any other tips for a successful start?
The best way to find success is to establish an online presence. This helps you bring in a more customized audience and increase visibility. Also, you can use loyalty programs and discounts to encourage returning customers. Finally, you should work on a concept that makes your business stand out, whether through providing a highly specific service or taking a unique approach.​
Looking to start your own Salon? Get the documents you need to get organized and funded here.
Please note: This blog post is for educational purposes only and does not constitute legal advice. Please consult a legal expert to address your specific needs.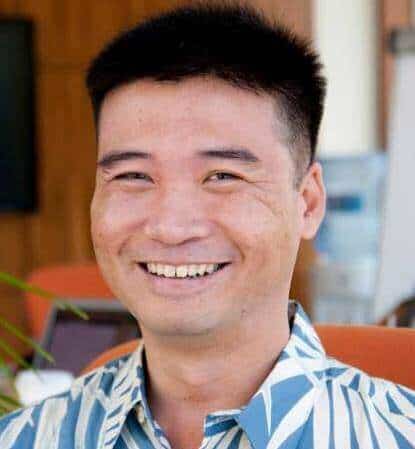 About the author. Entrepreneur and Salon Business Fan.
Hi! I am Shawn and I am a happy individual who happens to be an entrepreneur. I have owned several types of businesses in my life from a coffee shop to an import and export business to an online review business plus a few more and now I create online salon business resources for those interested in starting new ventures. It's demanding work but I love it. I do it for those passionate about their business and their goals. That's why when I meet a salon business owner, I see myself. I know how hard the struggle is to retain clients, find good employees and keep the business growing all while trying to stay competitive.
That's why I created Salon Business Boss: I want to help salon business owners like you build a thriving business that brings you endless joy and supports your ideal lifestyle.