A good goal to have in life is opening your own business. For many people, this is a very attainable goal that can change their life. If you're really into beauty, you may be considering opening a nail salon.
Here are the steps to start a nail salon from home:
Get licensed
Find clients for the experience
Learn about regulations
Find proper prices
Promote your home business
Once you do these steps, you will increase your chances to have an up-and-coming successful home business.
There is something so spectacular about being a small home-based business. It can help make you feel accomplished and successful. Eventually, you may want to grow and expand; being a legitimate business can help you with that goal.
How To Get Licensed
Firstly, you can't just start doing nails. You may have practiced with a few friends, but that is not the same as being a professional. If you have a love for nails, you need to enroll in a beauty program.
There are many nail tech programs you can look for, and each will help you pass the state exam. Only after you pass the state exam will you become a certified nail technician.
Find Clients To Gain Experience
Getting Clients
This may be the most intimidating part of the job. Every person you meet is a potential client, and you need to market yourself, mention you own a nail salon, and would love it if they dropped by. It's not easy, and you may feel uncomfortable without practice first. Get your friends and family to be your first few clients.
The best part about this is they can tell their friends and own families about you and help promote you on things like Instagram and TikTok. Eventually, this small step will help grow your business and get new clients.
Look For Regulations
With every business, there will be laws and regulations you will need to follow. If you own an at-home nail salon, there will be more regulations for you than other types of businesses. You will learn most of these regulations during your certificate program. However, you should always look up the laws yearly on your state website. Sometimes these are due to change.
What type of regulations you need to follow:
Hanging your license in a noticeable place with your picture on it.
Knowing about hazardous chemicals and which ones are not allowed.
Labor laws poster displayed if you have employees.
Having a first aid kit to show the health inspector.
Having proper storage for your salon.
These may change over the years, but these are the most essential things you should know and ensure you do. They may seem easy, but many home nail salons forget that these rules are for them as well as bigger salons. Remember, for each thing you do, you will need a license. If you do hair, you will need a license for hair; if you do skin, you will need a license for that as well. Every license you have must be hanging up.
Find Proper Prices
This will be one of the biggest challenges for you during your time as an at-home salon owner. You will want to look at what you are offering versus what your competitors are offering. In a bigger salon, there will be massage chairs and nice tubs for pedicures. If you are not offering any of these services, you will want to lower your prices.
You will want to look at how much you have to offer, understand how much you pay per month to keep your business running, factor in product cost, and how long it takes to perform a service. As you gain experience and business, do not be afraid to raise your prices.
Promote Your Business
Your friends and family will help out by spreading your name to others and can help you with free marketing on Instagram and TikTok. However, you should be proactive and take extra steps to promote your new business.
You can go to cosmetology events, promote yourself through your own Facebook, and maybe even start a blog to direct traffic. If you are still struggling, seek professional help. You may be able to find a way to create an ad for a small price.
Why Should You Start Your Nail Salon?
This is a profitable venture to get into, especially with the rise of social media. Once you start getting clients who love your work, it will be a booming business. You can easily grow and expand or add people in.
This is a great way to build a brand around something you love and make a living that gives you flexibility and freedom. You don't have to dread going to work because this is the job you've created for yourself.
Challenges of Owning Your Home Nail Salon
There are certain challenges you may face when opening your home nail salon. You will not have everything the bigger salons have and might have to upgrade the room in your home to meet all regulations. Here are some challenges you might face when running a home nail salon.
Sanitary Regulations- If you don't have proper storage, you may get into trouble. Many retail locations have special shelves and storage units built into their salon. This keeps them out of trouble, and it is something you may struggle with. You will have to build or acquire a special storage unit for chemicals.
Infrastructure- Many of the bigger salons choose places that can maintain a lot of people. This is something you will not have and may limit your income. You will have a much smaller space to work with, and that means fewer supplies on demand.
Safety Equipment- All salons are supposed to have safety equipment that is easily accessible. If you are at home, it could get messy. You need a designated room or space for your salon where you can easily reach emergency items. This might be harder to do in a small space.
Finding The Right Equipment- If you are in a smaller space, you may not have room for massage chairs or a large desk. You will need to find equipment that fits into the space you have. If something is not easy to move or get around it could impact regulations.
As you open your business you may find other hurdles that are necessary to overcome. Such as your clients know where you live or the mental aspect of having your work inside or right outside your door. It is so important that you do not give up on your dream, however, keep in mind that smaller salons can sometimes be more work than running a bigger salon.
Find Your Niche And Stick With It
One tip you should take to heart is finding your niche. Yes, you can provide fabulous manicures, but what do you want to be known for?
Here are a few examples of niches in the nail salon industry:
Bridal nails
Hotel visits for tourists
Eco-friendly and sustainable
Retirement homes
Travel technician
All of these can help you become known for something other than the basic nail salon. You can start by doing nails, but you should narrow down your niche and build your brand and image upon that once you get going.
Do You Need Insurance For Your Nail Salon
For any business, it is essential to have insurance. You want to be able to protect yourself and your business in case something happens. Look for a flexible policy that covers your workspace, your clients, and yourself. This may be a difficult challenge, but the best way to find a plan is to start calling places and finding out how much it would be to get an insurance plan.
Is It Necessary To Create A Business Plan
If you are starting from scratch, it might be a good idea to create a business plan. This is a way to help you set goals and understand the initial cost of starting an at-home nail salon. Even if you do not need bank loans, it is good to set up a business plan.
What should your business plan include:
Overview of why you are opening a salon
How much the initial cost will be
A marketing plan
Services and prices
Explain other ways you will make money
Describe the target market
Analyze your competition
Describe how you will grow
Simply put, this should be a document of how you plan to run your business and understand what your competitors are doing. Owning a business means you need to research, and every year you should be looking for new trends and competing with others to stay ahead.
Check out how to write a business plan HERE.
Find A Nice Product Line
One thing that will make you stand out has better products. Before even opening your doors, you should find a quality product line that you want to share with others. If you can buy wholesale, you can try to sell these products to your customers too!
Nothing beats a high-end line at a home salon. Your clients will love it and stay loyal to not only you but the brand you carry and represent.

This can be one of the most desirable businesses. If you set up your home-based business correctly, it can flourish. Nail salons are profitable and can be fun to open up.
You will meet tons of people and grow with the beauty industry. It is no easy task to open up a nail salon, but it can be worth the effort.
Related Questions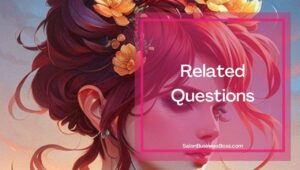 Is a nail salon profitable?
A nail salon can become a profitable business if the right steps are taken when opening. It can lead to significant income and a successful career.
Can you get certified to be a nail technician online?
Some programs allow you to take courses online, but you will still have to take the state exam in person. Often, it is easier to take cosmetology classes in person to practice on others in the class. This will help you gain the experience you need when working with people.
Do you need a college degree to own a nail salon?
Although you do not need a college degree taking a few business courses on top of your nail courses may help you in the future. This can help you run a successful business and allow you insight into things like marketing and planning.
Is it illegal to run a self-taught salon?
If you do not have a license for the services you are providing it is illegal and you can get fines, misdemeanor charges, or more depending on your state. It is imperative for the safety of your clients, and essential for you to get your license before practicing and running a business.
Looking to start your own Salon? Get the documents you need to get organized and funded here.
Please note: This blog post is for educational purposes only and does not constitute legal advice. Please consult a legal expert to address your specific needs.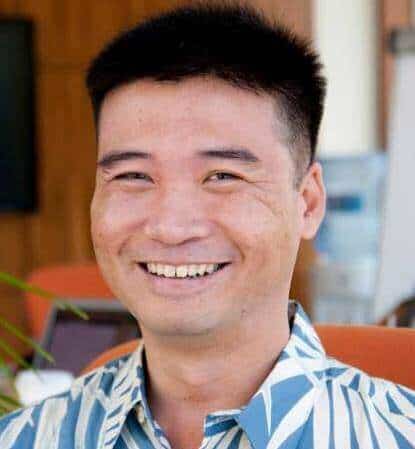 About the author. Entrepreneur and Salon Business Fan.
Hi! I am Shawn and I am a happy individual who happens to be an entrepreneur. I have owned several types of businesses in my life from a coffee shop to an import and export business to an online review business plus a few more and now I create online salon business resources for those interested in starting new ventures. It's demanding work but I love it. I do it for those passionate about their business and their goals. That's why when I meet a salon business owner, I see myself. I know how hard the struggle is to retain clients, find good employees and keep the business growing all while trying to stay competitive.
That's why I created Salon Business Boss: I want to help salon business owners like you build a thriving business that brings you endless joy and supports your ideal lifestyle.