So you are trying to decide if you want to open a nail or hair salon? Well, there is a price difference for sure between the two depending on the type of salon you would like to open. Let's talk about the good things and the bad things of each one.
The building cost to open a salon, in general, is usually starting at $40,000 up to $250,000 just for a prebuilt salon building. However, if you want to build one from the ground up, expect to spend between $100,000 to $500,000 for construction.
How Much Does It Cost to Start a Nail Salon?
This all depends on the type of nail salon you would like to run. Do you want to have your location? Custom-built if there are no pre-built salons for sale? Or even run a nail salon out of your own home? Let's discuss the overall prices for each salon.
Buying A Pre-Built Location-Based Nail Salon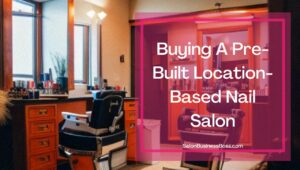 This option can range from $75,000 to $125,000 to just buy a salon that is already built.
Keep in mind the budget you have set for starting your salon. You don't want to not be able to afford employees' salaries or any equipment you will need. You also have to set aside money for taxes, products, any entertainment for your clients, and whatever else you can think of that you will need.
But the benefit of this option is there is already a building in place with all the utilities you will need. Depending on if you purchased a building that was previously a nail salon as well, you could already start your setup.
Building A Location-Based Nail Salon
If you want to build your salon suited to your needs and to make your salon unique, this option is best for you. Although this is the most costly option, it could be beneficial to you.
You could customize absolutely everything in your salon. You don't have to worry about taking down walls or getting rid of flooring in a pre-built salon when you can customize it the way you want it before it is even built. However, this can cost you a large sum of money.
You could be looking at up to $500,000 just to build your very own salon. If you want to make this investment, you should consider your options for the products and equipment you will need. Don't add expensive features if you cannot afford your products or pay your employees.
Renting A Suite For Your Nail Salon
This is another low-budget choice if you can't buy a salon. If you decide to rent a suite you don't have to worry about paying any building tax, you aren't in charge of paying the building's utilities, and so much more you would be charged for if you bought a salon.
Normally, it costs from $200 to $500 a week to rent a suite. However, that depends on the landlord and your location. If you happen to pay monthly rent then that would be so much easier to pay rather than weekly. But, the catch to this is the landlord can ask for a certain percentage of your earnings if you make a lot.
Consider this an option if you want to run your salon and gain a client base before you open your salon building.
Paying Employees For These Options
You want to make sure you have plenty of money to be able to pay your employees' salaries. Let's take a look at how much your employees' salaries are for the average yearly salary.
A Nail Technician makes roughly $22,000 to $43,000 a year.
A Salon Manager makes roughly $21,000 to $47,000 a year.
A Salon Receptionist makes roughly $17,000 to $29,000 a year.
If you think you can't afford that after you budget out for your salon building, maybe you should consider cutting back on some things you don't necessarily need. Or, you could go with this next option that can save you thousands of dollars in the end.
In-Home Nail Salon
You could be running your salon in your very own home. This can lead to you saving more money in the end than buying an actual salon. With no worrying about shelling out a large loan just to buy a building, you can just have clients meet you in the comfort of your own home.
You don't need to hire employees, you can work for yourself and not worry about paying anyone's salaries (other than your own!). Although, some clients may not be comfortable with going into your home for their appointments, yet again this could be more appealing to others if you provide great hospitality and service.
You can also offer to go to the clients' own homes for their appointment. This could be great for customers to just stay in their own homes and get their nails serviced while watching T.V. They wouldn't even have to travel, you would go to them. You could even possibly charge per mile you drive if you want, but that is up to you.
How Much Is Equipment For Each Option?
Well, on average you can look at spending up to $1,000 for a pedicure chair right out the gate. You would need up to $400 for a manicure station as well. For drying lamps and sanitizers, you are looking at up to $100 for each. Now, this may not be so bad if you are operating in your own home, then you wouldn't need as many chairs and stations.
However, if you decide you want to own your salon building, this can cost you a lot of money. Depending on the size of your salon and how many clients you want to see at once. If you want to invest a lot of money in your salon and you can also afford your other costs, then go for it.
How Much Are Taxes For A Nail Salon?
No matter your choice, you cannot avoid paying taxes. Your taxes will depend on a certain percentage of your income. Take a look at this website to learn more about filing your taxes. I honestly would put aside 20% of your income for taxes, or you can hire an accountant to take care of taxes for you.
How much does it cost to hire an accountant you might ask? Well, this can vary depending on who you hire. If you hire an accountant fresh out of college instead of an accountant who has filed taxes for over 10 years, you could save money. I highly suggest you consider hiring the professional to file because they do have more experience and can save you the most amount of money.
How Much Does It Cost To Start A Hair Salon?
This also depends on the type of salon you want to run. Let's also look at the costs to open a hair salon. There are more expenses to open a hair salon than a nail salon. Let's compare all of your options on how you can start a hair salon.
Buying A Pre-Built Location-Based Hair Salon
This is around the same price as a nail salon, however, you may need a bigger space for employees to have a decent booth size and to accommodate all your equipment. I would say you can expect to pay up to $500,000 for a hair salon building.
Again, you can save money by already having utility hookups in the building. You can just get your electricity turned on and any other utility you will need on as well!
Building A Location-Based Hair Salon
So this may cost more than a nail salon, I would say set aside a little over $500,000 for construction, decoration, and any installation of utilities. Since this is a large project and cost, you would need to budget out how much you can spend on construction and still have plenty left over for your equipment and products.
You will have to shell out money to hire electricians, plumbers, and any other utilities you would like to have installed by professionals. This is costly, but you can be guaranteed you have these utilities in your building and they run smoothly.
Renting A Suite For Your Hair Salon
This is by far probably the best option for a hair salon, in my opinion, you can rent out a salon suite for up to $500 a week, or depending on your landlord's rent per month. This way you don't shell out over $100,000 for a building, and you can still own your business and be your boss.
You also are not in charge of the whole building, so if something happens that is the landlord's problem, not yours. You are only responsible for your suite. In some cases, your suite can already be set up for a hair salon and all you would have to do is move in your equipment!
In-Home Hair Salon
Just as our nail salon above, you can operate your hair salon service in your own home. You just need to have the proper equipment in your space, and your business license. This could save you the most money if you just want to operate in your own home.
You also have to budget in product prices, so if you decide you want to just run your salon in your home you can set aside more money for products. There is no limit on what kind of products you can use, unlike the other choices.
Also, there is an option to travel to your clients to do their hair. This can be very profitable if there are no other salon owners who offer this service. I would personally do this option if I could, that is before I rent my suite if I am just starting.
Employees Salary
I have provided a list of your employees' salaries, you need to think carefully if you can afford to pay the average salary for them. If you can't, you may want to rethink your choice of either renting or buying a hair salon.
A Hairstylist usually makes up to $20,000 a year.
A Hair Salon Manager usually makes up to $25,000 a year.
A Hair Salon Receptionist usually makes up to $28,000 a year.
If you cannot afford your employees' salaries, you should consider either obtaining a larger loan to start or even find cheaper alternatives than the high-end expensive products you would want to sell and use.
Wondering how much an Owner makes? Check out our article HERE.
How Much Is Equipment For A Hair Salon?
This is not an inexpensive expense, this can cost you up to around $27,000 or more just for all your equipment. If you cannot afford brand new equipment, look into slightly used equipment but never buy heavily used equipment. You don't want anything to go wrong with your equipment especially if you are with a client.
You will also need to consider how much your products will cost you to use. I would set aside a little over $20,000 for products, you never know how much you will need. If you do not use all of the money set aside, you can budget it out to other expenses for your salon.
How Much Are Taxes For A Hair Salon?
This just like the nail salon taxes, depends on your area and a percentage of your business income. If you make a lot of money from your salon, you can expect to deduct a large number of your earnings just for taxes alone. I still would set aside 20% of my income just to be safe.
You can follow this link for more information on filing taxes for a hair salon. This also depends on if you are an independent contractor or if you are running your salon with employees. Read the link for a ton of helpful information!
Now You Know!
Now you know how much it costs to start a nail or hair salon! Always budget in each of the categories, I have shown you your budget for your salon, this is very important you have enough money to do all of what you want to do with running your salon efficiently.
Related Questions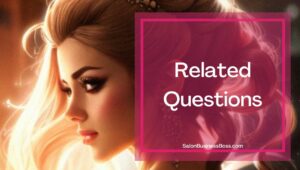 What if I want to co-own a salon?
If you want to share ownership of a salon, both you and your partner would need to divide up the costs between you two. Or, have a written agreement on who is responsible for what. You always want to have agreements written down in case something goes wrong with the partnership and you have proof they agreed to the split costs.
What if I want to rent a space in a salon?
You can always talk to salon owners if they have any booths available. If they have a booth for rent and are willing to rent to you, read over the contract carefully and know this helpful tip: They legally cannot treat you as an employee as you are not employed by them. All they are is a landlord and you have a right to work whenever and run your booth however you want to.
​
Looking to start your own Salon? Get the documents you need to get organized and funded here.
Please note: This blog post is for educational purposes only and does not constitute legal advice. Please consult a legal expert to address your specific needs.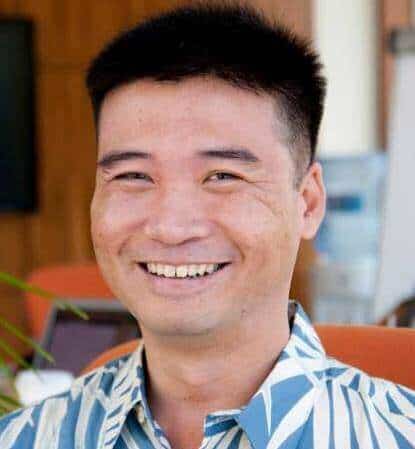 About the author. Entrepreneur and Salon Business Fan.
Hi! I am Shawn and I am a happy individual who happens to be an entrepreneur. I have owned several types of businesses in my life from a coffee shop to an import and export business to an online review business plus a few more and now I create online salon business resources for those interested in starting new ventures. It's demanding work but I love it. I do it for those passionate about their business and their goals. That's why when I meet a salon business owner, I see myself. I know how hard the struggle is to retain clients, find good employees and keep the business growing all while trying to stay competitive.
That's why I created Salon Business Boss: I want to help salon business owners like you build a thriving business that brings you endless joy and supports your ideal lifestyle.