Starting a business in the Philippines is an exciting venture with a lot of potentials. In this article, we will discuss how to start a salon in the Philippines.
To start a salon in the Philippines, you must:
Develop a business plan
Obtain all licenses required
Find a location near your target audience
Find funding for your salon
Determine what services you want to provide
Hire employees
Advertise and market your salon
Develop A Business Plan
First things first, you need to write a business plan before you even go scouting for a location to run your salon. You need to create how many milestones you want to achieve in an estimated timeframe, this will be where you want to roughly achieve any goals you have before and after you open your salon.
For example, let's say you want to finish obtaining your licenses by 5 months into your business plan. This is a great way for you to be determined to finish your goals, and also gives you enough time to acquire all the proper licenses.
You can always change these timeframes; this is not a document that can't be changed. You absolutely can modify your plan to accommodate your milestones. This plan is for you, no one else. If you need to add or delete some milestones you didn't need either, you can change and alter anything on the plan.
Your plan is just a guide on how you want to start your salon. This is not an official document you need to necessarily show anyone either, think of writing in a diary. This is used to track your thoughts and ideas.
Obtain All Licenses Required
You can't just own and operate a salon without the proper licenses and documentation. This means you have to be a licensed cosmetologist with experience in what your salon offers. I will provide a list of some of the licenses you need and why you need them.
Bureau Of Internal Revenue
You need this license because, without it, you literally cannot obtain any licenses or start your business. You need to have a tax identification number for your business to comply with the law, and so it can be taxed at the end of the fiscal year.
Barangay Clearance
You need this to prove your salon has been approved in the barangay you are located in. You need to provide a clearance from last year if you have it, the receipt for the clearance, comprehensive general liability policy, the receipt of the policy.
Please follow this link to see why you need this important form. There are so many reasons you need this that it will not fit on this article. Check it out and also learn what else comes with the barangay clearance.
Mayor's Permit (Business Permit)
Obviously, without this permit, you can't open or even run a business. You have to have this, this clarifies that your salon has the proper practices and has been inspected to operate. You can't get one of these and expect it to work everywhere, that is not the case whatsoever.
If you didn't know, each city has different ordinances than others. This meaning, one practice may be ok in one town, but to a different town, this can be a huge problem because they do not believe the same.
Department Of Trade And Industry Business Name Registration Certificate
This certificate is used for you to use your business name for any business-related operations you do. This also means the name of your business cannot be taken by others, this is your official name. To receive this certificate, you must be 18 years or older. This certificate is valid for 5 years, then you must get a new certificate.
There are other licenses you will need, so follow this link to see what else you will need for permits and licenses. There is also information about what other licenses you need if you have employees working for you.
Find A Location Near Your Target Audience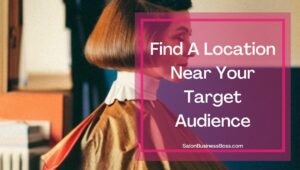 Do you want your salon to be kid-friendly? Do you want your salon to appeal to adults? You need to know who your target audience is for you to find a suitable salon location.
If you want to have your salon kid-friendly, it is best to put your salon in an area where there are a lot of children. For example, if you are opening a hair salon, you would want to be near a children's store or a mall where children frequent.
If you want to cater more towards adults, you may want to open your salon where there are a lot of people walking around. For example, I recommend any downtown area that mainly has businesses for adults to shop in and bars. This way, your salon is easy to find since people may have walked past it, or even discover it on their way to their destination.
Your target audience reflects where your salon will go. If you do not set up near the audience, then you will not gain many clients and your business will struggle. Also, something to keep in mind as well, you do not want to set up a salon near another salon.
If you set up near another salon, you will be competing for customers and since they have been there longer, you may have to lower your prices or offer services they do not have, but still appeal to your audience.
Find Funding For Your Salon
On average, it costs up to 3 million pesos to open a salon. Sometimes this amount is even more if you want to build your salon from the ground up. You are going to need a lot of pesos to cover all of your salon expenses.
Like I have said, you can pay a minimum of 3 million pesos to even open up. This is not including your products and equipment expenses. This is just for the building without utilities. You need to have a lot more funds to open a salon.
On top of that 3 million, you can expect to pay 563296.96 pesos or more for your equipment. This does not include products for you to use and to sell to your clients. That is another cost you have to consider as well.
You are going to need a few thousand pesos to be able to afford your products. The prices depend on who you are purchasing from, but I recommend it be quality products so you are not using the cheap stuff that can potentially harm your clients.
So let's say you need at least 3,563,296.96 pesos. Could you afford this? I don't think you can, so we can always go get a loan and then run our business. Or you can apply for special financing through the SSS Special Financing Program. Follow this link to learn more about SSS.
Determine What Services You Want To Provide
So do you want to have services for a hair salon? Do you want to have services for a spa? What does your competitor offer for their services?
If you are more leaning towards opening a hair salon, you are going to need to provide hair services. If there is no one else in the area doing it, you should take the opportunity to take it. It may benefit you in the end.
If you are leaning on opening a spa salon business, then you can offer a wide variety of services and still gain business. My advice still stands for taking and offering whatever services the other salon does not have in the area.
If you provide a lot of different services, you can have a wider range of audiences. You can have people who need their eyebrows waxed and don't want to pay a fortune for just some wax. Also with the services, you are going to need to price them fairly to yourself and your clients.
Hire Employees
You are going to need some help when you are running your salon, so you will need to hire some employees who are certified to work in a salon. You must provide these employees with proper pay, and you treat them well.
The average pay for a hairstylist is ₱159,985 a year, or up to ₱70 an hour. You also need to provide training for your employees so they know what practices are current and to get an idea of what hairstyles are trending to this day.
You also should provide your employees a manual for them to follow your salon's practices and for them to understand what you value most in your salon's success. Treat them right as well, they are helping you make your business run and without them, you wouldn't be able to run the salon.
Advertise And Market Your Salon
You need to get the word out there that you have opened a salon. The best ways to advertise your salon are on social media and to get some space in the local paper to let the people know you have opened your doors.
Utilizing social media not only has helped salons and even other businesses gain clients, but it has also helped them respond to any questions clients may have and provide even better customer service. Having an online reputation means a lot nowadays, if you make it known you are online and can provide more customer service through email and even Facebook messenger messages, you will have a more positive reputation within the community.
You can also market your salon's services on social media. Let's say for example Instagram. You can post pictures of your salon's work and can write engaging comments for your clients to critique the look. That way, you know if the vast majority like the look or not.
Also, you can put your business on Facebook and offer your prices and any news/updates to your salon for your customers to see. If you are keeping up to date with your social media platforms, you can gain more clients by finding you on social media or recommended to follow by a friend.
Check out our guide for marketing on Instagram HERE.
You Started A Salon In The Philippines
Now you know how to start a salon business in the Philippines. I hope you have success in opening your salon and remember, it is okay if your business plan does not match what happens in that timeframe.
Related Questions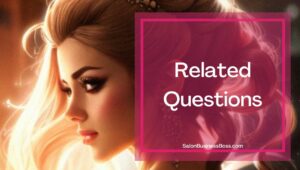 How do I fix the language barrier between me and some of my clients?
This is a great question, to communicate effectively, I suggest pulling up google translate and have them speak into the microphone. This will translate to both of you guy's language and be able to understand each other through text on the phone.
How hard is it to start a salon in the Philippines?
This is as equally difficult as it is in the United States, except you have to contact the Bureau of Internal Revenue, Barangay Clearance, Mayor's permit, and so many other forms. Also, this is a time-consuming expense that you would have to sit down and take time to do. Overall, though, it depends if you think your salon will be successful. Having a positive mindset will be important in starting your salon.
Looking to start your own Salon? Get the documents you need to get organized and funded here.
Please note: This blog post is for educational purposes only and does not constitute legal advice. Please consult a legal expert to address your specific needs.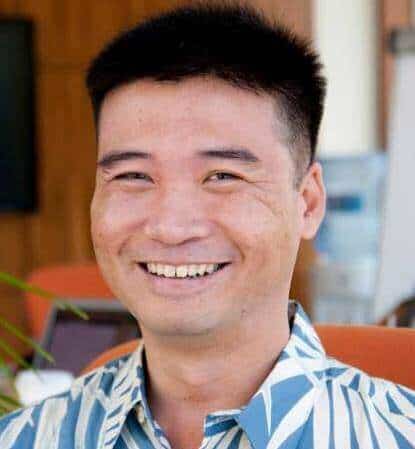 About the author. Entrepreneur and Salon Business Fan.
Hi! I am Shawn and I am a happy individual who happens to be an entrepreneur. I have owned several types of businesses in my life from a coffee shop to an import and export business to an online review business plus a few more and now I create online salon business resources for those interested in starting new ventures. It's demanding work but I love it. I do it for those passionate about their business and their goals. That's why when I meet a salon business owner, I see myself. I know how hard the struggle is to retain clients, find good employees and keep the business growing all while trying to stay competitive.
That's why I created Salon Business Boss: I want to help salon business owners like you build a thriving business that brings you endless joy and supports your ideal lifestyle.