So you've got the skills, passion, and drive to start your own salon business. Good for you! Those are the things that money can't buy. Now you want to gather the details and figure out just how much money you need to start a salon business. You've come to the right place. In this article, we'll explore the costs associated with starting a salon business. 
How much does it cost to start a salon business? To start a salon business you will need about $80,000 or more depending on your location. This cost includes the following:
Location
Salon Equipment
Initial Supplies
Insurance
Computer and Point of Sale System
Operating Cash
The items included above are what you'll need at a minimum to get going. As you progress in your business there will be additional costs that come up. The success of your business will depend on your ability to keep up with needs while creating great experiences for your customers. If you're ready to get started, let's begin by thinking about the cost of your location.  
Location
When deciding on the physical location where you will conduct business, it is important to think about all of your options. For example, you can either lease a space or decide to build your own. Choosing to lease space will be the cheapest option. You eliminate the costs associated with building and you will have the ability to start operating your business sooner. Some of the downsides to leasing space are the uncertainty of longevity and the possible lack of consistency with the price of rent. 
The typical cost of renting a retail space is about $3,000. If you choose to build your own space or buy a space outright, you will have more say so in the location. You will have consistency in the amount of money due each month for your mortgage, and you'll have the freedom to do whatever you want with your space. The downside to this option is the upfront cost and the delay in getting up and running. On the low end, the typical price of purchasing an existing building is about $40,000. To build your salon, you'd be looking at $100,000. 
Salon Equipment and Furniture
To run a salon you'll need a variety of equipment. This includes all of the tools you need for styling and for decorating your new space. In terms of tools, you might need hood dryers, styling stations, coloring stations, mirrors, and portable carts for stylists to use in their stations. The cost of these items will depend on the brand type. Depending on the type of salon you'll be opening, these costs can be a major expense. One thing to remember is that the equipment you buy will be used constantly. If you buy a product that doesn't meet your needs or makes your job harder, you are essentially affecting your livelihood. 
Now that you've decided what styling equipment you'll need, it's time to move on to decorating your space. Buying furniture for your salon is another expense that will connect directly with how you want to be seen by your clients and potential clients. The type of furniture you purchase must reflect the demographic of those you plan to serve. You'll want to focus on including furniture that is easily cleaned and maintained. You'll also want to make sure that the furniture is of good quality and won't need to be constantly replaced. Securing quality upfront will decrease future costs. An estimated price for equipment and furniture in a full salon is $27,000.  
Initial Supplies
Initial supplies are also extremely important tools for opening your salon. These are the other items that will come into direct contact with your clients. When making your selection, you should be thinking about how you want to be represented. Again, it comes back to your clientele. Below are typical items that a stylist would need to have access to:
Salon scissors set
Clippers set
Styling tools (blow dryer, diffuser, curling iron, flat iron)
Brushes and combs
Coloring products (hair dye, bleach, toner, etc)
Hair cleaning products (shampoo, conditioner)
Hairstyling products (hairspray, shine spray, hair oils, heat protectant, etc.)
Client cap and gown
Cleaning supplies for each station (broom, sanitation wipes)
Remember, your product selection should depend on the demographic of your customers. If you'd like to use products and tools that demonstrate a high-end look and feel, you'll have to invest in quality supplies. Investing in quality supplies will keep your clients coming back. Especially if the products allow you to create the perfect coif. Some salons also allow clients to purchase styling products directly from their stylists. If you aren't using products that your customers want to use at home, then you're missing out on additional revenue. Typically, you can start a salon with about $10,000 in initial supplies.
Check out our list of start up equipment to get started HERE!
Insurance
The types of insurance you will need can vary. The two basic types you need are business property and general liability. Business property insurance will protect your property and everything that it contains in case of a covered event. Covered events could include fire, burst water pipe, or even a fire. General liability insurance will protect you and your business in case a customer is injured on your property and you are found responsible. This insurance will cover any medical or liability expenses associated with sustained injuries. 
Another useful type of insurance includes equipment breakdown insurance. This type of insurance protects your equipment from breakdown, user error, or issues that are out of your control. If you spend a lot of money on purchasing quality equipment, this type of insurance may be valuable to you. Given the risk of starting a business, business income insurance may be a useful form of coverage. This type of insurance will protect you against any losses in case you are unable to work. 
Additional insurance you might consider are business auto, workers' compensation, errors & omissions, and employment practices liability. These forms of insurance mostly come into play when you hire salon staff. If you plan to have staff immediately, it would be a good idea to look into additional forms of insurance. Not counting the more specialized forms of coverage, you could expect to spend about $500 on insurance for your business. 
Computer and Point of Sale System
To keep your business running smoothly you'll have to invest in some technology. The right technology can assist you with booking appointments, payment processing, automated appointment reminders, and walk-in kiosk options. Here are some budget-friendly systems:
Square
Fresha
Vagaro
Salon Iris
Square:
If you are more interested in utilizing automated messaging tools and integrated payment processing with pre-payment and no-show options, Square Appointments is the system for you. 
Fresha:
Fresha offers low processing fees with no-show protection and automated appointment reminders with unlimited SMS messaging. Reducing no-shows will have a direct impact on your income. This is extremely important when you are just starting and making a name for yourself. 
Vagaro:
Vagaro includes integrated intake forms and waivers. It also includes a feature that allows you to design and sell memberships. If you'd like to have special pricing and premium features for some clients, this could be the system for you. 
Salon Iris:
Salon Iris includes a walk-in kiosk option. If you are not initially able to hire a salon receptionist, this might be the best setup for you. 
One thing to remember is that these systems require monthly subscriptions. The cost of using them will need to be added to your ongoing budget. Be sure to set aside at least $550. Remember, you can use your smartphone to process payments through these systems. So there's no need to purchase a computer initially. 
Cash on Hand
Cash on hand in your salon could include money in the register or your business safe. The purpose of this money is to allow you the liquidity to pay bills, vendors, and staff. It can cover some of the costs that occur before your business starts making money. Think of it as an all-purpose fund. Because it can have many functions, all businesses need to have it. To be on the safe side, it would be a good idea to keep at least $500 on hand for unexpected expenses. If you consider yourself cautious, you can set aside $2,000. 
Related Questions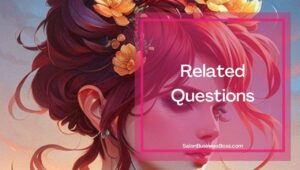 Do I need a business plan to get started?
A good business plan will help with making clear goals and understanding the market. If you'd like to secure partners or get funding from a bank, you'll need to have a business plan to demonstrate the viability of your business. 
How do I pick the best location for my salon?
Whether you are building or renting, you want to make sure that you've chosen the best possible location for your business. Some things to think about when selecting your location are: where your competition is, demographics of your clients, other nearby businesses, and foot traffic. 
Looking to start your own Salon? Get the documents you need to get organized and funded here.
Please note: This blog post is for educational purposes only and does not constitute legal advice. Please consult a legal expert to address your specific needs.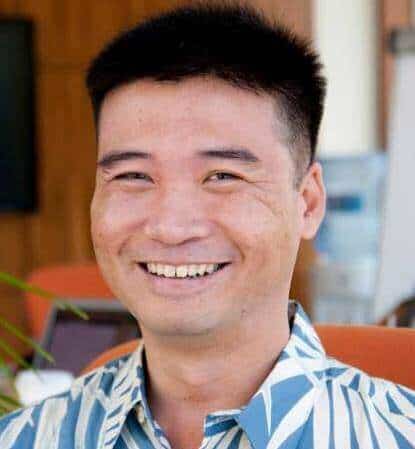 About the author. Entrepreneur and Salon Business Fan.
Hi! I am Shawn and I am a happy individual who happens to be an entrepreneur. I have owned several types of businesses in my life from a coffee shop to an import and export business to an online review business plus a few more and now I create online salon business resources for those interested in starting new ventures. It's demanding work but I love it. I do it for those passionate about their business and their goals. That's why when I meet a salon business owner, I see myself. I know how hard the struggle is to retain clients, find good employees and keep the business growing all while trying to stay competitive.
That's why I created Salon Business Boss: I want to help salon business owners like you build a thriving business that brings you endless joy and supports your ideal lifestyle.