If you are reading this article is because you are thinking of starting your salon, or you already have one and would like to become more successful.  Starting a successful salon may seem overwhelming, but with hard work, research, and an effective strategy, it can be done!   Now is a great time to get started!  According to the Bureau of Labor Statistics, the need for stylists and cosmetologists will grow by at least 8% through the year 2028.  Understanding what it takes to be a successful salon owner is the first step in making your salon ownership dreams a reality! 
To become a successful salon owner, it is important to know what you'll need, have enough capital to begin, and understand the rules of the area you are working in.  Creating a brand, having an online presence, and providing an excellent customer experience will also help you succeed as a salon owner. 
What You'll Need
You've probably heard the dreaded statistics on small business ownership.  After three years, it's been claimed, half of all small businesses fail.  This can be very scary though for potential salon owners!  The number one way to ensure your salon is successful is to know exactly what you will need to not only survive but thrive.  
The most common reason that small businesses fail is a lack of capital.  As much as you would like to be an overnight success, that is likely to not be the case.  It takes time to build up a solid client base and profits.  Ensuring you have what you need until you get to that point will help you stay in business, even when your starry-eyed competitors are going out of business.  Having enough capital is a key way to ensure that your salon is successful.  By having enough money to get through the initial opening, you can ensure that your business is around to start raking in the cash flow.  Being realistic and having enough money for at least the entire expense of the first few months of business will help you to be able to focus on salon growth and client satisfaction instead of how you will pay the rent for the month.  
• Location
The first thing that will determine how much money goes into your initial investment is the location of your hair salon. Your storefront is one of the largest investments you'll need.  Choosing the right location is key to your salon.  Ideally, your salon will reach the point where you are booked out a few weeks in advance, but before getting to that point, walk-in customers will probably make up a large portion of your salon bookings.  This will help
create client relationships and expand your client base.  To do this, having a location that gets a lot of traffic is key to your success.  
• Licenses & Insurance
Once you have established where your company will be located, you must research the business legalities.  You'll have to register your company, which can cost up to $500 to register as a Limited Liability Company. 
Permits and insurance policies are also necessary for a successful salon.  Not only will this keep you on the right side of the law, but it will also protect you in case something happens.  Most businesses start with General Liability coverage and Worker's Compensation.  This price varies considerably.  Typically, the average salon insurance cost is around $740 annually.  
• Equipment & Products
Having the right equipment and products is key to your salon.  If you are branding yourself as a higher-end salon, this can add up.  Knowing these costs and planning for them accurately will give you a head upon becoming a successful salon owner.  Having a budget for these things will ensure you don't dip into the monthly expenses you should ideally have saved up to get you through your initial opening. 
Salon Stations, Chairs, Mirrors
Stations are the most important place to start when both designing the aesthetic of your salon and determining your budget.  The station, chairs, and mirrors are a big part of your salon brand and can also be one of the most expensive upfront costs.  However, you can save money by buying gently used stations as long as it fits' your brand image and salon décor. 
Shampoo Bowls
Most salons need about one shampoo bowl for every three stylists.  The bowls and chairs should work together to fit your salon décor.  Bowls should also be comfortable.  Your salon isn't just a place for styling hair.  Customers come for the experience, so when they are being shampooed, they should be comfortable and relaxed.  The right chairs and bowls will help with that.  Again, these can be purchased gently used. 
Dryers
Hood dryers are a key piece of equipment in the salon.  These are great for color jobs as well as other styles that require setting.  Your clients will find you to be more professional and will enjoy their experience.  Dryers also help logistically.  A stylish can put someone under the hood to dry while starting on the next client, allowing your salon to work in more appointments throughout the day. 
Products

 
To be a successful owner, you must have good products that customers like.  You want them to leave the salon feeling like they have had an amazing experience.  Doing so converts them to regular clients, which is essential to success.  Having the right shampoos, conditioners, styling products, and heat tools is essential to success.  Additionally, salons can make additional revenue by selling these products.  
Check out our list of start up equipment HERE!
Marketing Investment and Creating your Brand
To be successful, you have to cultivate a salon brand and market your services. Marketing is essential and can help put your salon on the map.  
A professional logo, business cards, and brochures are key to getting the word out about your salon.  Give these to everyone you meet- you never know who might need a new salon, and because they met you personally, they are more likely to spread the word to family and friends who may also be looking for a salon.
If you want to reach a larger audience, it is essential to market to develop a strong online presence.  Creating a Facebook and Instagram profile is key to reaching people.  Choose the platform you are most comfortable with and start advertising your services.  Having top-notch images is important due to the visual nature of these platforms.  Creating local promotions will help expand your reach.  All of your pictures, posts, and advertisements should be on-brand to help develop brand awareness of your salon, which can lead to brand loyalty- the dream for most salon owners!  
Having a website and listing it on your social media platforms is also essential.  Think of your website as your number one salesperson- one who doesn't need sleep and who is available 24/7.  Having a professional-looking website gives potential clients information about your brand, and also highlights your salon as a professional and trustworthy service.  
Providing a great customer experience

 
Providing an amazing customer experience is one of the number one things you can do to be a successful salon owner.  Not only will providing a great experience result in repeat customers, but word of mouth is everything in the beauty industry.  According to a recent survey, 92 percent of people say that a personal recommendation is key for finding a new salon.  The second most preferred way to find a new salon is through online reviews.  
Stay positive

 
Starting a new business is not done overnight.  It takes hard work, dedication, and a positive attitude.  A growth mindset, while you continue to learn, can help build your business up and grow your client base.  
Build the best salon you can, and through consistency, knowing and having what you need, marketing, and providing amazing customer service, you will grow your client base! 
Related Questions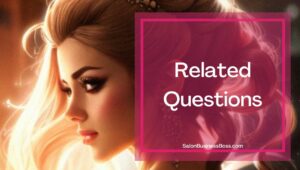 1. How much does it cost to open a salon?
The cost of opening a salon depends on several factors- location, equipment, products, insurance, and regulatory fees.  You may be building a salon or buying an existing one, which can dramatically change the price.  On average, opening a salon costs anywhere from $30,000-$250,000.  
2. What are the legal requirements to open a salon?
Legal requirements will depend on where you live.  You will likely see different legal requirements at the city or township level, state level, and federal level.  It is essential to register your business with the state and acquire insurance.  At a minimum, general liability and worker's compensation insurance are required to open a salon.  Following all health and sanitation regulations is especially important on the local level.  
Also, regardless of what state you live in, you will need a state cosmetology or beauticians license, a salon retail seller permit, a salon business operation license, certificate of occupancy, and federal employer identification number (EIN).  
3. How do I market my new salon?
Having a website and developing promotional materials is one of the best ways to reach potential clients.  Getting on social media and creating targeted local advertisements will help expand your reach and get new clients.  
Looking to start your own Salon? Get the documents you need to get organized and funded here.
Please note: This blog post is for educational purposes only and does not constitute legal advice. Please consult a legal expert to address your specific needs.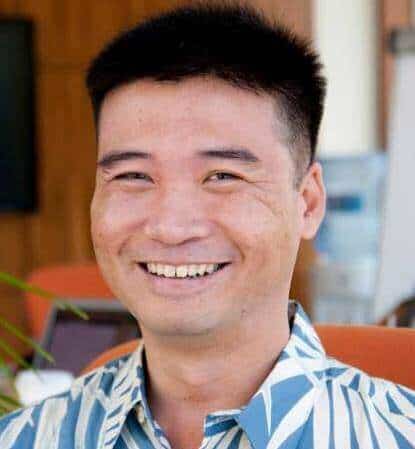 About the author. Entrepreneur and Salon Business Fan.
Hi! I am Shawn and I am a happy individual who happens to be an entrepreneur. I have owned several types of businesses in my life from a coffee shop to an import and export business to an online review business plus a few more and now I create online salon business resources for those interested in starting new ventures. It's demanding work but I love it. I do it for those passionate about their business and their goals. That's why when I meet a salon business owner, I see myself. I know how hard the struggle is to retain clients, find good employees and keep the business growing all while trying to stay competitive.
That's why I created Salon Business Boss: I want to help salon business owners like you build a thriving business that brings you endless joy and supports your ideal lifestyle.