Owning a salon can pose a set of challenges that involve business decisions, finances, regulatory compliance, and employees. Success is also partly dependent on maintaining an interest and passion for the industry. As with any other business, there are some key considerations that must be accounted for. This includes important decisions that impact the operation of the hair salon, such as available services, prices, and hours of operation.
The best hours of operation for a salon are between 9 am and 9 pm, seven days a week. In smaller, less populated communities, salons are typically open between 10 am and 6 pm. On Sundays, hours may also be reduced to between 12 pm and 5 pm.
Accessibility
In order to run a successful business of any kind, it is important to select opening hours that will yield the highest number of customers. Many people work 9 to 5 jobs, which impacts the hours that salons are most busy. Lunch hours and after work hours tend to be the busiest, which falls between 12 pm and 2 pm, and 5 pm and 7 pm. This is important for potential salon owners and staff, as it is not a typical 9 to 5 job. As a result, this means one will have to commit to working evenings and weekends.
Providing convenience to customers will likely result in increased business and more positive reviews. Staying open later may lead to higher profit is there is the appropriate demand. Salon owners must also consider decisions such as what types of availability will be offered. While some salons book only by appointment, others take walk-ins. There are also many that do both by appointment and walk-ins. This option provides clients with more choices, which may attract more people to the salon. 
Simple aspects that improve accessibility and make it easier for customers can have a significant positive impact. Remaining flexible in scheduling, welcoming walk-ins, and working to reduce wait times are great ways to help the salon grow. It may also incline customers to schedule appointments regularly and recommend the salon to friends, family, or colleagues. 
Finances
Finances are important to consider when deciding on business hours, as owners must weigh the net benefit of longer hours against additional operating costs. For example, deciding to stay open an extra hour may cost more than the revenue gained from having a couple of extra clients. Thus, gaining an understanding of peak hours and demand is very important, and will likely be the driving factor behind operating hours. A salon owner may find that, although they are located in a smaller community, demand is still high after 6 pm. As a result, an owner may decide to extend the hours of the salon.
Salon owners must learn to manage time in a way that maximizes profit, which will help the business grow. Additionally, it is important for owners to also know how to delegate effectively. Some in the salon industry may attempt to do it all themselves in an attempt to save some labor costs. However, this requires a significant time commitment, as some task themselves with accounting, serving clients, and managing staff. Because time may be spent more effectively on other tasks, salon owners may decide to hire someone to whom they can delegate some of the work. 
This relates to operating hours because salon owners that opt to do it all themselves may find that they must work long after closing to complete all the necessary work. While this does not impact the hours of operation and may save some labor costs, salon owners should be careful not to understaff. This puts an additional burden on salon management and staff. It may also be harmful to the business if it leads to overbooking or long wait times. 
Scheduling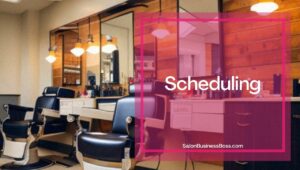 Because most people tend to visit salons around their work schedules, salon owners and employees should expect to work evenings and weekends. These will likely also be the busiest times for the salon. Salons may also experience higher than usual demand in the days leading up to big events or holidays. 
Some in the industry recommend dividing days into two shifts, one between 8:30 am and 2:30 pm, and another between 3 pm and 9 pm. Summit Salon Business Center suggests this scheduling system benefits both the salon owner and staff. This system involves a 32-hour workweek for staff, with four 6 hour shifts and one 8 hour shift. They claim that implementing this system allows workers to have time for their personal lives without impacting their careers. Thirty-two hours is also likely a large enough time commitment for the salon to still have the same number of employees, which may be beneficial financially.
The services offered by the salon also impact the hours of operation. If the salon offers hairdressing for weddings, the business may need to open quite a bit earlier on certain days. For example, if a wedding is scheduled for 10 am, the salon may need to open as early as 7 am to accommodate the clients. The same goes for any other special events or services offered by the salon. Thus, maintaining a degree of flexibility can be critical. Working diligently to accommodate to needs and requests of clients will go a long way.
Depending on the location of the salon, an owner may need to plan for a potential slow season. This may occur in the summer when children are home, and people become preoccupied with outdoor activities, perhaps making them too busy to go to a salon. However, there are ways to work around it and help drive business. 
Starting social media ad campaigns, offering discounts on products and services, productively spending time will be beneficial during slow seasons. Spending downtime between clients in a productive way is also a good practice during slow seasons. This may include training staff, developing a new business strategy, and taking inventory. Doing this ensures no time is wasted, even when there are fewer customers. Offering promotions during certain days of the week or during slower hours of the day can be very helpful during non-peak times.
Reducing staff may also be necessary in order to maintain a profit, as labor costs can run high and add up quite quickly. Posting to social media pages will increase visibility, which may result in more customers. Based on finances, salon owners may also need to adjust hours on a seasonal basis. If, for example, a salon is proving to consistently lose money after 7 pm during the summer months, summer hours may need to be changed accordingly. They can also be readjusted as the busier months approach. 
There are a couple of important things to consider when making the decision to have seasonal hours. Customers may assume that hours remain the same year-round and may not expect the salon to be closed during the hours they may regularly visit. To help solve this issue, salon owners and staff should be sure to advertise any change in hours. This applies not only to potential seasonal changes but also holiday hours as well. Owners should be sure to post to their salon's social media pages to help spread the word. Additionally, signs could be posted in the salon itself to help inform clients. While this may seem insignificant, it greatly helps with lessening confusion or potential inconveniences for customers.
Related Questions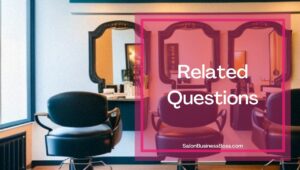 What are some factors that will impact which hours are best to open?
Operating hours are impacted by a number of factors, perhaps most notable of which are location, profit, and local competitors. Salons located in densely populated cities or bustling towns tend to be open about three or four more hours per day than those located in rural areas with less traffic. Remaining aware of the area the salon is located allows owners to estimate demand, which will aid in determining operating hours. Analyzing profit gained during certain hours is also an important factor. If a salon appears to be losing money after a specific time, one may need to adjust the hours accordingly. Lastly, examining the operating hours of other salons nearby may be a good indicator of the best hours to open.
How can one determine whether their current operating hours are most effective?
If one already owns a salon or is just starting their business, it is important to determine whether current operating hours maximize profit. This can be done by comparing net revenue to overhead and labor costs. These are very important to consider, as they account for most of the largest business expenses. These costs include utilities and hourly pay of staff. Local trends may help in deciding whether current hours are most effective, as other salons nearby have likely already refined their hours based on demand in the area. However, this does not necessarily mean that one should strictly adhere to other salons' hours. In fact, one may find it wise to have slightly different hours to draw more clients. Opening earlier or staying open later than competitors may be beneficial depending on the location.
Please note: This blog post is for educational purposes only and does not constitute legal advice. Please consult a legal expert to address your specific needs.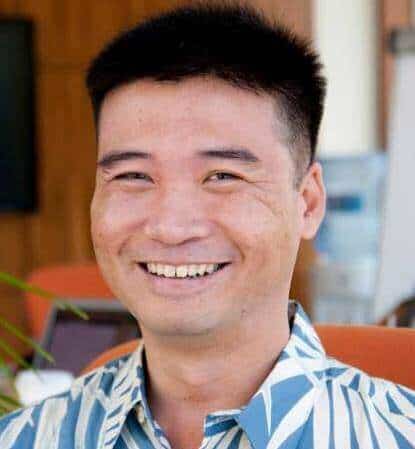 About the author. Entrepreneur and Salon Business Fan.
Hi! I am Shawn and I am a happy individual who happens to be an entrepreneur. I have owned several types of businesses in my life from a coffee shop to an import and export business to an online review business plus a few more and now I create online salon business resources for those interested in starting new ventures. It's demanding work but I love it. I do it for those passionate about their business and their goals. That's why when I meet a salon business owner, I see myself. I know how hard the struggle is to retain clients, find good employees and keep the business growing all while trying to stay competitive.
That's why I created Salon Business Boss: I want to help salon business owners like you build a thriving business that brings you endless joy and supports your ideal lifestyle.