Running a successful hair salon requires a lot of organizing, scheduling, and budgeting. And while these are not the most glamorous sides of the beauty business, good management is the backbone of a successful hair salon. Using salon management software can help optimize your business and guarantee higher profits. 
In recent years, the salon software market has grown, leaving us with hundreds of different programs to choose from. But, not all software is equal. 
When selecting the right management software for your hair salon, you need to consider the program's features, ratings, fees, and benefits. The best hair salon management software is:
1. Versum Salon

 

2. Salon Iris

 

3. Shortcuts Software
4. Super Salon
5. Zenoti
6. Salonist
7. Vagaro

 

8. Rosy
9. Simple Spa
Below we will go over each of these programs so you can make an educated decision as to which software will better suit your hair salon:
1. Versum Salon
One of the most affordable all-in-one salon software out there is, without a doubt, Versum Salon. This complete salon software solution includes excellent features such as appointment scheduling, screening questionnaires for first-time clients, online store, marketing automation, real-time statistics and reports, inventory control, and more at a very reasonable price. 
Versum Salon offers four different plans:
Solo $25/month (single user)
Basic $39/month (5-6 employees)
Medium $69/month (7-12 employees)
Pro $109/month (unlimited users)
All four plans include free implementation and free technical support. 
Website: https://www.versum.com/m/
2. Salon Iris
Salon Iris is one of the most feature-rich programs available in the industry, allowing you to manage everything in one place. Some of its most appealing features include online booking, appointment reminders, marketing campaigns' creator, credit card processing, inventory management, detailed performance reports, product sale statistics, client profiling, and more. 
Salon Iris was first launched in 1999. It has developed into a dependable and software designed with every type of salon in mind. In other words, it does not matter if you are running a small salon or a multi-national franchise; there is a plan that will suit your needs and wants. 
The program's prices vary depending on the plan you choose, ranging from $29/month to $109/month. 
Website: https://www.saloniris.com/
3. Shortcuts Software
Shortcuts Software is one of the leading software programs for beauty and hair salons. It provides software and management resources to some of the most famous and successful salons worldwide — offering solutions in 9 languages to more than 14,000 clients in 48 different countries.
Shortcuts were designed especially for the salon industry and are continually updating its features and products' offering. 
Today, some of its key features include:
booth rental managemen
client profiling
employee management/tracking
inventory management
multi-location
payroll management
point-of-sale
and more.

 
Furthermore, the program offers 24/7 customer and technical support and includes plans that range from $29/month to $219/month. 
Website: https://www.shortcuts.net/
4. Super Salon
Super Salon is available both in the cloud and as an on-premise system. It also includes a mobile application accessible from Android or iOS. This innovative program includes features that ensure uniformity and effectiveness, such as..
sales-to-payroll reporting
inventory management
employee time clock tracking
check-in kiosk
electronic receipts
appointment scheduling
and more.

 
Super Salon offers four different pricing packages, which vary depending on the number of features and tasks you want to include within your plan:
Start Package $125/month
Expand Package $165/month
Grow Package $185/month

 

Enterprise Package $215/month

 

Services Package $295/month

 
It is excellent software, although its prices are considerably higher than other programs in the industry. Plus, it is essential to keep in mind that the rates mentioned above do not include implementation costs or hardware costs. 
Website: https://supersalon.com/
5. Zenoti
Zenoti is an all-in-one and cloud-based spa, salon, and fitness management software. It is one of the best-selling software worldwide, with customers in over 50 different countries. 
Additionally, Zenoti offers various features ranging from online appointment bookings, multi-locations, and point-of-sale to CRM, employee management, built-in marketing programs, and more.  
It has been voted one of the most user-friendly software in the industry, and it offers customized solutions scalable to any business. 
Website: https://www.zenoti.com/
6. Salonist
Salonist is another best-selling salon management software that offers both computer and mobile browsing. The great thing about this software is that it provides specific resources based on your industry's sector (e.g., bridal salon, barbershops, spas, massage parlor, hair salon, tanning salon)
Its key features include:
inventory management
billing
appointment scheduling
payroll
customer management
marketing planning
An important note is that Salonist offers a free plan with essential features such as:
Unlimited Appointment Scheduling
Appointment Reports
Staff Work Scheduling & Tracking
Social and Website Booking Integration
Customer Feedback Dashboard
And more
The software also offers more advanced packages:
Starter $29/month
Business $69/month

 

Enterprise $129/month

 
Website: https://salonist.io/
7. Vagaro
Vagaro is a cloud-based salon, spa, and business management software that includes a wide range of features. Some of its most distinctive features include:
online booking
customer tracking
point of sale
salon & spa marketplace
various reports (e.g., payroll, inventory, employee performance, customer retention)
website builder
automated invoices
payroll management
inventory management
and more.

 
Vagaro is an innovative software with rich features that allow you to control every aspect of your salon. It is relatively new, and so not everyone in the industry knows about its existence. However, HIPAA verifies and offers affordable plans ranging from $25/month – $85/month. 
Website: https://sales.vagaro.com/
8. Rosy
Rosy salon is a cloud-based spa and salon management software geared towards small and mid-size businesses. It offers client scheduling, point-of-sale, inventory management, smart reporting, built-in marketing suite. 
Additionally, Rosy allows salon owners to contact manufacturers and distributors directly. 
The software comes with a mobile version available for Android and iOS and allows a 30-day free trial. 
More so, depending on the number of employees or service providers, the plan's prices vary between $55/month – $192/month. 
9. Simple Spa
The simple spa is a relatively new and re-designed software that aims to simplify specific salon tasks, and it is geared towards appointment scheduling. It is a relatively simple software than others in the industry, but it indeed gets the job done for a very reasonable price!
Simple Spa features included appointment booking, credit card processing, automated appointment reminders, and online product/services sales.
The simple spa offers different plans depending on the number of users with access to the platform. As a result, prices vary from $10/month to $80/month. 
Additionally, Simple Spa allows you to choose either a monthly or a yearly plan and includes a 30-day free trial.
Website: https://www.simplespa.com
Learn more about what we recommend for your new salon business start up HERE!
Benefits of Salon Management Software
Now that you know which are the best salon management software available let's move on to the benefits of actually implementing these types of systems to your business. 
1. Business Automation
The most obvious benefit of having salon management software is business automation. Automation programs eliminate human error, improve efficiency, save time, and increase performance. 
Therefore, combined with the right leadership and business plan, automation will result in higher profit margins. 
2. Cash Management
Another great advantage of salon management software is cash management. As it allows you to structure and track cash flow, itemize expenses, and draw instant balances. As a result, you will be able to eliminate gaps, utilize your capital more effectively, and reduce cash burn rates. 
3. Inventory Management
Management programs also make inventory management a hassle-free task allowing you to keep track of the products and equipment in your salon. Hence, another benefit is the ability to turn an otherwise monotonous and time-consuming task into something easy to do and follow. 
4. Business Mobility
Hair salon management software also comes with the added benefit of business mobility. As a salon owner, you might not have the time to sit around in the salon for the entire day. And so, most of these programs come with a mobile version that enables you to control your business's management remotely. 
Plus, it allows you to stay in touch with clients and staff while staying away from the business, increasing its competitiveness.
5. Employee Supervision
It is hard to track all employees daily. Hence, salon software facilitates employee supervision by allowing you to :
Capture attendance of your staff electronically
Measure each individual's wok progress in real-time
Track the sales and revenues generated by each employee
And more
More so, automated management programs will also help reduce spot wrongdoers and determine the best/worst performers. 
6. Centralized database
Finally, salon management software allows you to have a centralized database featuring all the relevant information about your business, from appointment and customer's information to inventory and marketing practices. 
Consequently, you will be able to make more educated decisions regarding your business, cut losses, and increase earnings. 
Related Questions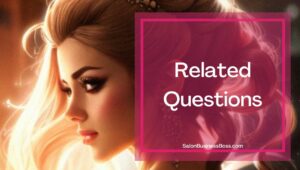 • How much does a salon point of sale system costs?
Salon point-of-sale solutions vary in price depending on:
The number of users that need access to the program
 The features required by the salon (e.g., hair, nails, skincare, makeup)
Nonetheless, according to recent statistics, a point-of-sale system for a salon or spa can go from $30 to $375 a month. 
• What is the right hair salon profit margin?
The average hair salon makes $19,100 in profit annually, translating into an 8.2% profit margin. However, depending on the business's location, management, and size, the profit margin can range from 2%-17%. 
The general business average is 7.7%. Thus, it is safe to say that hair salons can be highly profitable endeavors.
Looking to start your own Salon? Get the documents you need to get organized and funded here.
Please note: This blog post is for educational purposes only and does not constitute legal advice. Please consult a legal expert to address your specific needs.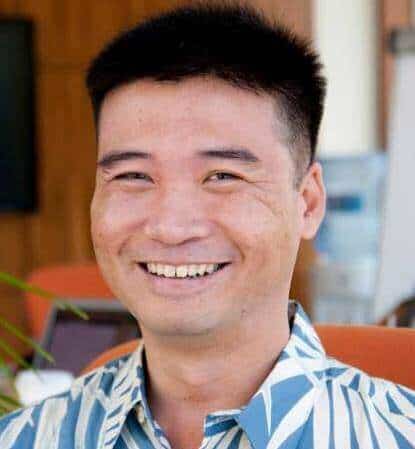 About the author. Entrepreneur and Salon Business Fan.
Hi! I am Shawn and I am a happy individual who happens to be an entrepreneur. I have owned several types of businesses in my life from a coffee shop to an import and export business to an online review business plus a few more and now I create online salon business resources for those interested in starting new ventures. It's demanding work but I love it. I do it for those passionate about their business and their goals. That's why when I meet a salon business owner, I see myself. I know how hard the struggle is to retain clients, find good employees and keep the business growing all while trying to stay competitive.
That's why I created Salon Business Boss: I want to help salon business owners like you build a thriving business that brings you endless joy and supports your ideal lifestyle.