Opening a hair salon is an exciting and lucrative career for many entrepreneurs who have a passion for cosmetology. However, because it is such an attractive business to own, there is plenty of competition trying to service the same customers you are. 
Competition isn't a bad thing; it is an excellent motivator to build the best salon you can to give your customers an unforgettable salon experience. You can do several things on a grassroots level to set your salon up for long-term success.
Our top 7 tips for hair salons are:
Create a solid business plan
Focus on value & excellent customer service
Develop a marketing plan
Invest in employees
Find a niche
Create a referral program
Always be learning and improving.
1.Create a solid business plan
Every great business starts with a great business plan. Your business plan outlines your mission, goals, and strategies you will use to create a successful hair salon. Walking through each section helps you critically think about the details of your hair salon before you open your doors, so you'll be ready for anything.
Besides being a planning tool, your business plan also helps you stay the course during difficult times. Every business will have ups & downs; it's essential to stick to your plan to don't overreact and make a crucial mistake. 
A typical business plan has these main categories:
Executive Summary

Brief business description
Problem & solution
Opportunity & competitive advantage
Business model

Company Description

Name

 

Services
Position in the market

 

Market Analysis

Market area
Competition
Niches

Organization & Management

Business structure
Owners
Key employees

Service or Product Line

Overall service
Niche products and services

 

Unique selling points

Marketing & Sales
Funding Request

What type of funding you are requesting (if any)
How much

Financial Projections

Start-up costs
Break-even analysis
Projections (1-year, 3-year, 5-year)
Funding repayment

Appendix

Any relevant documents and resources
While these are typical sections, you don't need to stick to these exactly. Some other sections you can include are:
Key partnerships
Important activities
Key resources
Value proposition
Customer relationships
Customer segments
Channels
2. Focus on value & excellent customer service
It can be overwhelming starting a hair salon and all the things you need to focus on. Things like:
Location
Price point
Services offered
Competition
Position in the marketplace
Marketing

 

Advertising
Legal & administrative tasks
While these are all necessary components of a successful salon, you can make many of your decisions easier by focussing on providing value.
Providing value to your customer means they are getting what they pay for, and then some. When you focus on value instead of price point, you are looking at the big picture, rather than wondering, "Will my customers pay this much for my services?"
The best way to increase value at your salon is to provide exceptional customer service. The wonderful thing about exceptional customer service is that it takes about the same amount of effort and time to provide horrible customer service. On top of this, exceptional service is one of the most important factors for retaining customers. 
You need to have customer service at the front of you and your employee's minds at all times. Some businesses let customer service decline because things get busy, things get hectic, and customer service takes a back seat to the stresses and demands of operating a business. 
No matter if you're having a bad day, dealing with a demanding customer, or stressed about paying rent next month, you need to put that aside and not let your customer's experience suffer. 
3. Develop a marketing plan
Having a healthy marketing plan helps you attract new customers and build a recognizable brand. Marketing is an art and a science, don't expect to hit the bullseye right off the bat, and don't think just because something worked before doesn't mean it's going to work indefinitely.
Marketing will always be a moving target, but there are some things you can do to help guide you towards effective marketing tactics.
Identifying your ideal customer
"When you market to everyone, you market to no one" – Diana Khoury.
Identifying your ideal customer helps you tailor your marketing message to the specific customers you want to attract. When you have this customer in mind, it will be much easier to develop your marketing message. 
When you are developing your ideal customer, the information you should include is:
Age
Income
Marital status
Family size
After you've got the basics, you can dive deeper and ask questions such as:
What are their pain points?
When looking for a new hair salon what is important?
What would they pay a premium price for?
SWOT Analysis
A great tool that can help in your marketing efforts is a SWOT analysis. SWOT stands for:
Strengths
Weaknesses
Opportunities

 

Threats
You can do this activity for your salon or your competition. This gives you the full picture of areas you can build on or areas that need work. Use this tool to find niches and areas of opportunity. 
Create Your Marketing Message
When you are creating your marketing message, you should keep your ideal customer in mind. Many businesses make the mistake of talking too much about how great their business is, instead of what their customer needs.
Your customer cares about how you can service them and solve their problems, not about how long you've been in business or how many awards you have. 
Another thing to keep in mind when tailoring your marketing message is to focus on the benefits your service provides for your customer instead of your service features. Similar to the previous issue, your customer is focused on how you can benefit them.
4. Invest in employees
Your employees are who your customers will be interacting with most of the time while at your salon. Investing in your employees ensures that every customer will have an exceptional salon experience, not just the ones you or your best employee's service.
Investing in employees means several things:
Have a rigorous hiring & training process
Invest time to communicate and build a bond with your employees
Provide continuous training to help them improve their skills
Offer above fair pay with incentives.

 

Treat your employees with kindness and respect.
Focussing on your employees' happiness and success will pay great dividends for your salon and help develop a friendly and cohesive work environment.
5. Find a niche
A niche is a small segment of the overall market with specific wants and needs.
Finding a niche helps you service-specific segments better than your competition. This is especially helpful if you are a new business and might not have as many resources as your competition. 
When you find a niche that you can serve better than the bulk of the competition, you gain a competitive advantage, translating into more customers. 
Learn more about making your salon stand out HERE!
6. Create a referral program
Having a great referral program can give you a source for high-quality, qualified, and ready-to-buy customers. Customers are always talking to their friends, family, and coworkers; tapping into a referral program is a beautiful way to expand and grow your customer base.
 Your referral program's goal is to incentivize the right customers into leaving you a review, testimonial, or referring a friend.
Offer incentives
All of your customers would boast about how great your salon is to their friends, family, and online in an ideal world. For most people, they need some extra encouragement to provide these referrals and reviews. 
Luckily, it doesn't cost much to entice your right customers to help you out. These incentives can be things such as discounts, free services, or gifts. Another bonus for getting customers to provide referrals is once they have, and they have received their incentive, they will be happy and much more loyal to your salon.
Ask the right customer at the right time.
When asking for a referral, make sure that you ask a customer right after having a fantastic experience at your salon. They will be excited about how wonderful they look and feel and will be happy to pass along your name to family and friends.
Make it easy for them.
The last piece of the referral puzzle is to make it easy for your customer to complete the task. If they need to make a phone call to their friends and take several steps to tell them about your salon, they are a lot less likely to complete it. 
You can make it easy by telling your customer all they have to do is have their friend mention their name or give them previously made referral cards with their name on it.
7. Always be learning and improving.
Once you have created a successful salon, it isn't time to get comfortable and complacent. It would be best if you always were aiming to improve yourself, your employees, and your salon. 
This can be things like continuing education, offering new services, or even just communicating with employees and customers what they think would help improve the salon. 
An excellent way to keep your hair salon from becoming stagnant is to have consistent goals. Goals give you a measuring stick to see if you are improving, declining, or staying still. You can have daily, weekly, monthly, and yearly goals.
Make sure you are setting realistic goals and aren't going overboard with them. They should challenge you and your employees but shouldn't be a back-breaker when you don't reach them. 
Related Questions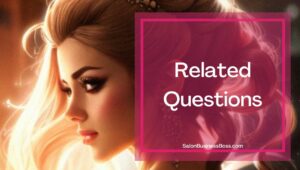 How do I find a name for my salon?
The naming process can be tricky because you want to fit so much information into a couple of words. Our tips for naming your salon are:
Keep it short & simple.
Have it reflect your unique salon's features
Make it personal

 

Make it descriptive
How much does it cost to start a salon?
Most salons cost at least $75,000 to start-up. Not only that but, this number can quickly go over $200,000, depending on your salon's size and quality.
Looking to start your own Salon? Get the documents you need to get organized and funded here.
Please note: This blog post is for educational purposes only and does not constitute legal advice. Please consult a legal expert to address your specific needs.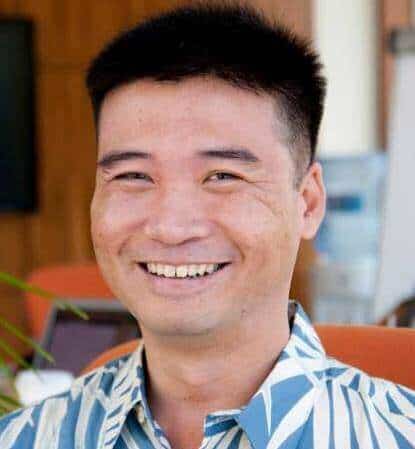 About the author. Entrepreneur and Salon Business Fan.
Hi! I am Shawn and I am a happy individual who happens to be an entrepreneur. I have owned several types of businesses in my life from a coffee shop to an import and export business to an online review business plus a few more and now I create online salon business resources for those interested in starting new ventures. It's demanding work but I love it. I do it for those passionate about their business and their goals. That's why when I meet a salon business owner, I see myself. I know how hard the struggle is to retain clients, find good employees and keep the business growing all while trying to stay competitive.
That's why I created Salon Business Boss: I want to help salon business owners like you build a thriving business that brings you endless joy and supports your ideal lifestyle.