Coming up with ideas for your future hair salon's name can be fun and challenging. You want a name that sets you apart from your competition, and that is also memorable. 
Generate an excellent name for your hair salon by:
Asking yourself some personal questions.

Having it relate to hair care services.

Checking to see if it's an available domain name.

Thinking about how it can turn into a logo. 

Finding a name you, your staff, and your clients love. 
If you come up with a memorable name, it will help clients remember your brand name and continually consider you for hair care services.
1. Ask Yourself Some Personal Questions
Your hair salon name should reflect you as the owner and your journey to becoming a hair salon business owner. Ask yourself some general personal questions.
While you know the answer to some of these general questions already in your mind, listing the answers to these questions on a notepad or typing it out using a Word Processor will inspire your salon name. 
What is your full birth name?

Do you have a nickname?

What is your hometown called?

Which hair care service is your favorite to perform for clients?

Did you have difficulty mastering any hair care service in beauty school?

How did you decide when you were younger that you wanted to be a hair salon owner?

What is your "why" for doing people's hair?

How do you feel when you do people's hair?

What's an essential story in your past that stuck with you and kept you going in your hairstyling journey?

Who was the person that inspired you to start styling hair?

Asking yourself these personal questions will make your hair salon name unique and personable to you. When you create a name that aligns with your life and career story, it will make more sense to clients as to why you named your salon in that way.
You can explain how your salon name lines up with your life and career story in the "About Us" section of your website. 
2. Relate the Name to Hair Care Services
Relating your business name to hair care services will help potential clients tell that your business is a hair salon. You do not want to have a name that may suggest a completely different business.
For example, if your last name is Baker, be careful how you name your business. If you name it "Miss Baker's Style," clients may have trouble telling if your business is a hair salon or a bakery because of "Miss Baker" in the name. Instead, try a name like "Miss Baker's Hair Styles," so clients specifically can tell that your business is a hair salon. 
Here are some words that you can include in your name to relate your hair salon to hair care services.
Hair (the most obvious one!)


Style

Hairstyle

Fade

Trim

Highlights

Color

Dye

Layers

Bob

Perm

Bangs

Crown

Head

Locks

Curls

Natural

Weave
Google "hairstyles," and you will get names of many different types that can be an inspiration for your hair salon name. If you are going to put a specific type of style in your name, be sure that it does not seem that you only do this one type of style. In this case, name your salon something like "Haley's Highlights and More" instead of just "Haley's Highlights."
If you sell hair care products and hair care services, try to specify this in your salon name in so few words. Here are some suggestions. 
Maybe your specialty is selling and putting in weaves and doing hair: "Wild Weaves and Cuts."

Sell general hair care products and do hair: "Crown's Beauty Supply & Parlor."

Service both men and women's hair: "Hers and His Hairstyles." 
3. Is It An Available Domain Name?
Do a Google search on a few of your intended hair salon names. See if any results come up with the exact salon name. If you do not see the name come up in the Google search, more than likely, you are safe to use it for your hair salon. However, do not stop after this step. 
Go to your local state or county Clerk in your state to register your hair salon name. He or she will tell you whether or not the name has been taken in your state or throughout the country. 
If your name is already taken, you may have to look at your other name possibilities before finalizing the name registration. In this case, talk it over with your staff members and some of your clients to see the next best name for your hair salon. 
Maybe try instituting a poll to see which name more people like out of 3-5 alternative options. Once you receive your results, it is up to you to finalize the name, even if it's a name that is not as liked as the others.
Follow up with your county's Clerk by giving them a call to run the next name suggestion through the system to see if it is taken or not. This will save you a trip to the office in case this next name is also taken. Once you receive approval that one of your names is not taken, visit the county or state office to complete, file, and finalize your name registration paperwork.  
4. How to Effectively Turn the Name into a Logo
How will you turn your hair salon name into an effective logo? Here are a few tips on how to go about this step. 
Close your eyes and envision what you feel when you think of your hair salon's name.

If the feeling is happy, make your logo yellow for satisfaction.

If the feeling is fiery, make your logo red for urgency.

Think of the hair care service that is mentioned in your name and depict it in your logo.

If it's highlighted, have a woman in your logo with highlights in her hair.

If it's haircuts, have scissors cutting a man or woman's hair.

Ponder how your hair salon name portrays itself to figure out the font. 

If your name is portrayed as c

lassy, try Deftone Stylus, or I Love Glitter on 1001 Fonts.

https://www.1001fonts.com/cursive-fonts.html

If it's trendy, try calligraphy lettering. 
If you are having trouble coming up with a logo yourself, you can employ a logo designer on Upwork or Fiverr to assist you with this step. You can even check out your local graphic designer shop if you prefer to work with someone closer to you, where you can meet up with him or her in person. 
5. Find a Name Everyone Loves
You want to find a name that everyone loves. It cannot be just a name that you love. Your staff wants a name representing the credible and professional hair care services that they provide for your business. Clients desire a name that resonates with their image when they come to you and your hairstylist for a new hairdo. 
When you are coming up with your hair salon names, take polls in stages. Start with ten name suggestions and poll your staff and clients. Include your pick in the poll, too.
Pick out the top 5 names that everyone likes and do another poll. View the results and select the top 3 that everyone likes. Conduct the final poll to see which of the top 3 is liked the most.
Again, it's your ultimate decision which of the top 3 names you will choose for your hair salon because you are the business owner.
Hosting polls helps your staff and clients have a say in the salon's name in which they work (staff) and frequent for hair care services (clients). 
Now that you have a name; Let's find you a motto! Click HERE to check it out.
Let's Get Trimming!
Selecting your hair salon name is only one of the early executive decisions you will have to make as a business owner. Keeping the process fun, fair, and interactive amongst everyone involved in your hair salon business will create viable results to satisfy your employees and enlighten your clients. 
Related Questions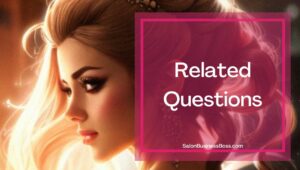 1. What if I am having trouble creating a hair salon name?
If you are still having trouble picking a name, the Business Name Generator for hair salon business names will get you even more inspired. When using the name generator, try not to use the exact wording of the names just if it was already taken. Please take a few names and try to mash them together somehow, along with your other inspiration sources.
https://businessnamegenerator.com/hair-business-name-generator-ideas/
2. When should I create my hair salon name?
You can create your hair salon name at any time in the opening process. Also, it would be best to finalize the name before applying to make your business a Sole Proprietorship, LLC, C Corporation, or S Corporation. You will need your last name to get all the paperwork done to make you an operable business.
Looking to start your own Salon? Get the documents you need to get organized and funded here.
Please note: This blog post is for educational purposes only and does not constitute legal advice. Please consult a legal expert to address your specific needs.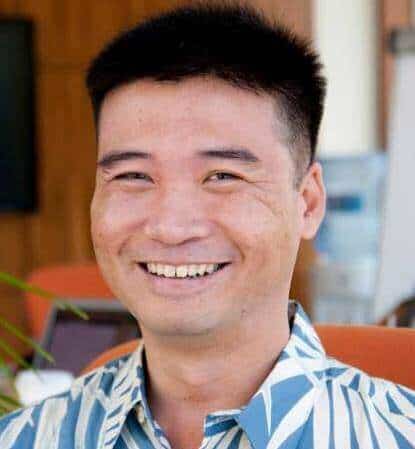 About the author. Entrepreneur and Salon Business Fan.
Hi! I am Shawn and I am a happy individual who happens to be an entrepreneur. I have owned several types of businesses in my life from a coffee shop to an import and export business to an online review business plus a few more and now I create online salon business resources for those interested in starting new ventures. It's demanding work but I love it. I do it for those passionate about their business and their goals. That's why when I meet a salon business owner, I see myself. I know how hard the struggle is to retain clients, find good employees and keep the business growing all while trying to stay competitive.
That's why I created Salon Business Boss: I want to help salon business owners like you build a thriving business that brings you endless joy and supports your ideal lifestyle.