Since hair salons already have a building, business license, some supplies, and potentially the needed staff available, adding a nail section can be a profitable addition and bring in a wider audience. Because of this, hair salon owners may wonder whether it is difficult to also provide nail services in their business, along with what the steps would be.
Adding a nail section to a hair salon is not difficult, but it does require a clear plan and strategic thinking to do properly. Also, adding a nail section may require some difficult decisions, such as how the needed space will be created, who will work in the nail section, and what audience it will appeal to. 
To form a well-designed nail service, the hair salon owner needs to follow seven steps.
Step 1: Make Space
Making space will play a large role in the amount of money paid for a salon upgrade. Because of this, salon owners should take a look at their store's floor plan to determine whether adding a nail salon area is a good idea.
If enough space is available, moving some of the hair salon booths closer together (or even taking a few away)—a free option—will do the trick. However, this may also cause issues with crowding or lengthy overbooked periods if the salon is in high demand. Also, certain salon booth setups may be difficult or even impossible to move around without a thorough renovation.
If there is not enough room in the salon to move items around, the owner may need to add a new portion to the building, which requires a major renovation and therefore a significant cost.
Step 2: Research Customer Demand
If the owner finds that the salon has enough space for a nail section (or if it is practical enough to renovate), they can now look at customer demand to see whether adding a nail salon will bring high profits—and if so, what specific services are the most in-demand.
The following are some ways salon owners can research customer demand:
Conduct online and written surveys of customers and other people in the area.
Have staff interact with current customers and bring up nail services in conversation.
Study the demographics of the salon's audience.
Once finished with research, consider unique, consistent demands from customers and then incorporate them into the nail service.
Some common facts can provide a good start to studying the demographics of a typical nail salon audience. For example, Nail Center US has found that most customers reserve their appointments. However, a significant number of them are also clients who return on a regular, frequent basis (for example, twice a week). Because these clients provide consistent work and are more likely to tell others about the service provided, nail salons should work to accommodate them. 
Another interesting fact noted by Statista is that most nail salon clients are ages 35 to 44. Because of this, a nail salon may decide to not focus strongly on following trends and rather work to provide high-quality service (unless the hair section's target audience is younger people). 
More nail tips HERE!
Step 3: Plan a Business Model
Once the nail salon owner has researched customer demand, they can plan their business model. For example, the business should have a clear emphasis on the target audience, mission (high quality, creativity, affordable prices, etc.), and the exact services that will be provided. 
Regarding the services provided, the owner should ask clear, detailed questions based on the customer demand that was found through the research. Will the nail salon offers simple manicures and pedicures, or can it also provide advanced services, such as nail art and massages? If the salon provides more advanced/detailed services, the staff should be trained to upsell those services while working with the clients. For example, they may recommend a certain nail polish color that suits the client well, or they may bring up how a massage can help the client.
Step 4: Purchase needed equipment/products
With the business model in mind, the hair salon owner can now source and purchase the correct items for their nail section.
Regardless of the specific services provided, the hair salon should have specialized nail chairs. On average, each one costs $1,500. Other items may include nail dryers (about $40 each), manicure/pedicure bowls (wide range, $20 to over $100), and manicure tables (about $300 each).
Some supplies a nail salon may need to include nail file kits, cuticle oil, and cuticle exfoliator. Also, it may need nail polish and prints if it decides to provide nail art and painting.
Many of the other supplies, such as towels, may already be provided through the hair salon section.
Depending on the exact service provided, the salon may need to purchase more items. However, these are typically the items needed for a basic manicure/pedicure and nail painting.
Step 5: Hire New Staff or Recruit Current Workers
Although many hair experts are also able to do nails because hair and nail technicians are in high demand, a hair salon may also need to hire new staff. Also, the salon will need to ensure that those technicians have an updated nail technician license. 
Fortunately, a hair salon usually only needs one to two nail technicians, especially since nail services will not be the main focus of the hair salon. According to Indeed, the salary of an average nail technician is 16.65 USD an hour—a fairly inexpensive pay rate.
If the salon decides to recruit some of its hair technicians for nail services as well, the same concept as making space for the building applies: An in-demand salon may struggle to keep up if some of its hair salon workers are trying to provide nail services.
Step 6: Design a Marketing Campaign
Once the hair salon has established a well-designed nail section with the supplies and staffing prepared, it is ready to market the service to its target audience. This not only brings in new clients but also helps returning ones learn that the hair salon is providing more services.
One way to perform effective advertising is through direct campaigning, whether it's an email to those subscribed to the salon's newsletter or advertisements placed online for either followers, subscribers, or simply people who click on the ad. Also, the salon can offer a nail discount to returning hair salon customers, creating awareness and incentives to try the service.
Finally, the nail salon can provide relevant items in retail to raise awareness among customers. This concept is explained in detail in the next section.
Step 7 (optional): Add to Retail
If the hair salon sells relevant products in its retail section, it should also provide some nail items once it offers a nail section. These items should be ones that the staff uses, so they can upsell the items while interacting with clients more easily. Along with advertising the nail services indirectly, creating a retail section provides the salon with extra profit. 
Some retail items the salon may sell include nail polish, nail files and scissors, and even decals.
In Conclusion
Because hair salons already have an easily accessible target audience and many supplies readily available, owners can typically add a nail section to their business without too much hassle. However, to ensure that the new addition is profitable, hair salons should work systematically to develop and advertise the service properly.
Before taking the next steps, salon business owners may have a few questions:
Are there times when adding a nail section is not a good fit?
If a hair salon's target audience lacks an interest in nail services, it should avoid adding this section. Fortunately, the latter situation is rare.
More commonly, a hair salon may not have the budget to renovate, hire new staff, or invest in supplies. If this is the case, the business may work to save towards a nail section over time (after hearing customer feedback of whether it is in demand).
How specifically should my staff upsell to clients?
First of all, the hair salon's staff should not simply have a list of products they randomly upsell to the client. Instead, they should listen to the client's needs and use upselling as a way to further help the customer. Also, they should mention the product they are using on the customer (especially if offered in the retail section), along with other products they find effective.
When considering whether I should open a nail salon, how should I design my surveys?
The surveys should be easy to follow and straightforward with the most important questions asked first. Some questions to ask include the following:
Do you ever have your nails done professionally or would like to do so in the future?
If so, what do you want to be provided in this service?
Would you be interested if *Company Name Here* began providing nail services?
Regardless of the individual questions asked, the survey should include both open-ended and closed-ended questions.
Looking to start your own Salon? Get the documents you need to get organized and funded here.
Please note: This blog post is for educational purposes only and does not constitute legal advice. Please consult a legal expert to address your specific needs.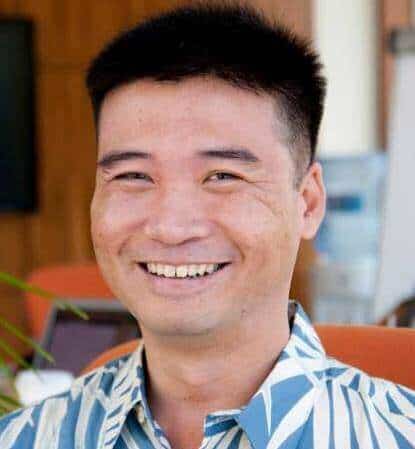 About the author. Entrepreneur and Salon Business Fan.
Hi! I am Shawn and I am a happy individual who happens to be an entrepreneur. I have owned several types of businesses in my life from a coffee shop to an import and export business to an online review business plus a few more and now I create online salon business resources for those interested in starting new ventures. It's demanding work but I love it. I do it for those passionate about their business and their goals. That's why when I meet a salon business owner, I see myself. I know how hard the struggle is to retain clients, find good employees and keep the business growing all while trying to stay competitive.
That's why I created Salon Business Boss: I want to help salon business owners like you build a thriving business that brings you endless joy and supports your ideal lifestyle.