Let's face it: your passion is doing hair! Styling, curling, straightening and creating a masterpiece sure to please all your clients to become satisfied with their physical image. You have found your calling and want to make it your own business.
However, there are 15 mistakes you should avoid when opening up your start-up salon.
Failing to hire licensed stylists.
Stylists are not properly trained.
Not properly cleaning styling equipment.
Purchasing cheap equipment.
Not building your brand image.
Not writing a thorough business plan.
Not keeping detailed account ledgers.
Forgoing on applying for business insurance.
Engaging in unethical business practices.
Not recognizing your funding sources.
Forgetting to have a salon theme.
Failing to use social media to market your business.
Going into business without a mentor.
Failing to select a high-traffic location.
Not focusing on demographics.
Recognize and prevent these mistakes from happening as you go about opening your salon so that your business can run smoothly and clients are the utmost satisfied.
1. Failing to Hire Licensed Stylists
Failing to hire licensed stylists will come back to haunt you as you go further into the salon business. Depending on the state in which you are operating, you as the business owner as well as the unlicensed hairstylist could face fines and/or criminal charges. Whether the hairstylist has not ever gotten his or her license or just has not renewed an existing license, you must verify that all your hired stylists have a valid license.
Stylists should have their cosmetology license as per your state of operation's requirements. There is usually a written test and a physical test where the stylist must do a client's hair to his or her specifications or according to the instructions of an instructor.
2. Stylists are Not Properly Trained
Sure, your stylists can be licensed, but have they undergone the proper training at their cosmetology school?
Just because a stylist is licensed does not mean that he or she has mastered all the necessary arts of styling hair. Make sure that any of the stylists that you onboard have mastered all the basic hairstyles that clients could request.
Perhaps one of your stylists lacks practice in braiding and is not satisfying clients that come in for that hairstyle. In this case, you should train this individual who is lacking in braiding skills or have another one of your stylists train the person for you.
3. Not Properly Cleaning Styling Equipment
If you do not take care to clean your styling tools and equipment properly, it could be detrimental to your clients. For example, if you do not correctly sanitize brushes and combs in between uses amongst different clients, some could contract head lice or MRSA from a prior customer.
Make sure to soak your combs in liquid sanitizer for at least 10 minutes in between uses with different clients. Refrain from soaking any combs overnight, or it will break down the materials in the comb whereas it could lose its effectiveness when used on future clients' hair.
View this blog post from Sam Villa for further guidance on how to properly clean your professional hair styling tools.
How-to Clean And Sanitize Your Professional Styling Tools (samvilla.com)
4. Purchasing Cheap Equipment
Refrain from purchasing the cheapest equipment just to get by in opening your salon. Be sure to attribute a good chunk of funding into purchasing the highest quality salon tools and equipment, so that you are satisfying your clients with upscale service.
For hair care products, purchase the highest quality brands such as:
Pureology.
Aquage.
Celeb Luxury.
Amika.
Pravana.
Olaplex.
Find out more information about these hair care products by visiting this LKC Studios article.
The 6 Best Professional Hair Product Brands – LKC Studios – Have A Good Hair Day (laurakcollins.com)
For hair styling tools and equipment, consider top professional brands such as:
Body Toolz
Bio Ionic
Andis
Brandon
Belson
Babyliss Pro
And more!
Look at this brand list from Image Beauty which is a salon supply company in New Jersey for more information on their top professional brands.
Discount Beauty Supply Brands – Image Beauty
5. Not Building Your Brand Image
It's one thing just to run any old salon. But it takes time and dedication to build your brand image. Do this by:
Creating a professional brand logo.
Placing the same logo and color theme on all your banners, flyers, and social media advertisements.
Dedicating to a niche in the local salon market.
Displaying your mission and vision on your website, social media, and even inside of your salon.
Find ways to set yourself apart from the local competition that will make your clients want to come to your salon to get their hair done more than another local salon.
Brand image must constantly be developed and refined, so that new customers recognize exactly what your old customers see about your business, too.
6. Not Writing a Thorough Business Plan
Any proper small business needs a thorough business plan. If you do not specifically spell out where your funding will come from, who will be on your team, what exact brands of products you sell, and the hairstyling services you will provide amongst other factors, you will not reap the benefits of:
Banks giving you a business loan.
The SBA allowing you to receive a grant and/or business loan.
Having a defined roadmap to properly run your business.
Visit SBA.gov for guidance on how to brainstorm, write, and edit your salon business plan.
7. Not Keeping Detailed Account Ledgers
Accounting is everything in small businesses. Whether you hire an accountant or learn accounting basics yourself, your salon business must keep proper checks and balances for when it comes to tax time.
Debits would be any expenses such as rent or supplies purchases that are expenses to your business. Credits would be profits and sales coming in from clients. Keep written account ledgers as well as virtual ones as a cross-reference to be sure the books are all balanced.
8. Forgoing on Applying for Business Insurance
All hair salons should have business liability insurance. This will help to cover any accidents that may happen in your salon. What if a client slips and falls on a puddle of water that spilled? Imagine if a client got a hair condition from your services and wants to now sue your salon. Having liability insurance would cover these unexpected occurrences for you.
9. Engaging in Unethical Business Practices
You and your stylists should not engage in unethical business practices. Doing so will hinder your salon from succeeding and could result in legal charges.
If a stylist is giving away freestyling to all her clients while you are physically away from the business, that's not bringing in money for your salon. This is true for stylists that give large discounts to their favorite clients or close friends and family. Letting a client use a coupon here and there is okay, but continuous deep discounts will only cause your salon to lose money rather than make a profit.
10. Not Recognizing Your Funding Resources
While there are many ways to fund your business, you should know the exact amounts that you are anticipating or attempting to receive from each source. If you do not recognize your funding sources, this will not bode well for your business plan because investors will think that you are not serious about starting your salon if you are not even sure about where you will be receiving your funds.
Say for example that you need $10,000 to start your salon. You have already gotten a business grant for $3,000. That means that you need to figure out where the other $7,000 in start-up costs will be coming from to start your salon.
You can set a goal for $2,000 of it to come from a crowdfunding source such as GoFundMe. That leaves $5,000 left. This remainder could be funded by business loans from the SBA or the bank, investments from family and friends, or from fundraisers that will benefit your salon's opening day.
11. Forgetting to Have a Salon Theme
Clients like to see a theme in your salon. You can't just mish-mash a bunch of furniture colors and random "fancy" pictures on the wall and call it a salon.
Select a color scheme of at least 2 colors, but no more than 3 colors. Find the image that you want your salon to be the center of beauty. Try pictures of flowers on the wall with lavender, pink, and yellow scheme. Go rogue, yet classy with a black, gold, and burgundy theme and hairstyle models on the wall depicting that color scheme. The choice is yours with the theme!
12. Failing to Use Social Media to Market Your Business
Social media is everything in the 21st century when it comes to marketing your small business. Sign up for at least a Facebook and Instagram to get your salon business started. Post your salon promotions, client hairstyles (with permission of course), and more to attract returning and future new clients to your salon.
13. Going Into Business Without a Mentor
Whether your mentor is into the salon business or just an entrepreneur in another field, be sure to have a mentor. If you start your salon without a mentor, you will lack valuable skills and tricks of the trade for running your own business. You may feel that you do not need help and that you have everything handled yourself, but everything is more organized and efficient with a mentor to guide you along the way.
14. Failing to Select a High Traffic Location
You cannot pick a location just anywhere throughout your desired place of operation and expect to be successful. Not selecting a high-traffic area will mean that fewer people see your storefront and would want to check you out. While you may have social media on your side, people like to see your physical storefront when passing by on their errands as well. Be sure that you are located in a high traffic area in the main hub of your city or town.
Check out our insight into why some salons fail HERE.
15. Not Focusing on Demographics
Not focusing on the demographics for your salon means that you will not narrow down a target market based on the clients that visit your business the most. Think about the main age group of the people in your area. What is the race and ethnicity of your target market? What hairstyles do they ask to have done the most? All of these demographics and fine details will help you to develop your target market.
Conclusion
Don't make the same mistakes that other salons have done so that your small business can excel and have lasting success for years to come.
Related Questions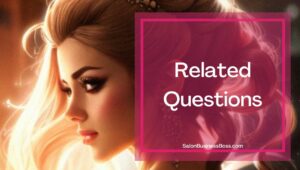 What are demographics?
Demographics involve analyzing population statistics such as age, race, and ethnicity to help narrow down the target market in your small business.
What is the SBA?
The SBA stands for the Small Business Administration. This organization helps small businesses to write their business plans, get funded, and stay in business after opening day.
​
Looking to start your own Salon? Get the documents you need to get organized and funded here.
Please note: This blog post is for educational purposes only and does not constitute legal advice. Please consult a legal expert to address your specific needs.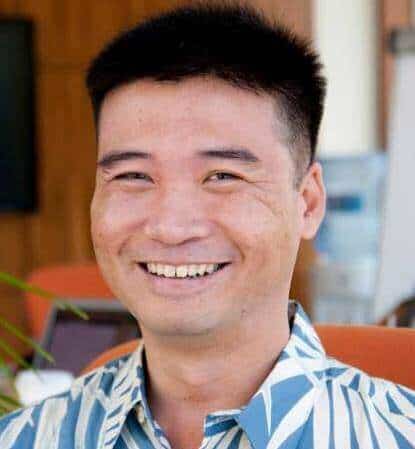 About the author. Entrepreneur and Salon Business Fan.
Hi! I am Shawn and I am a happy individual who happens to be an entrepreneur. I have owned several types of businesses in my life from a coffee shop to an import and export business to an online review business plus a few more and now I create online salon business resources for those interested in starting new ventures. It's demanding work but I love it. I do it for those passionate about their business and their goals. That's why when I meet a salon business owner, I see myself. I know how hard the struggle is to retain clients, find good employees and keep the business growing all while trying to stay competitive.
That's why I created Salon Business Boss: I want to help salon business owners like you build a thriving business that brings you endless joy and supports your ideal lifestyle.