\You may not have thought of these tips when you research how your salon/spa can be successful, but don't worry! I can share with you 10 secrets that will help your business become successful!
Here is a list of 10 secrets that will help your salon and/or day spa be a success.
Appearance is everything
Show your clients you value them
Treat your employees like family
Provide the best experiences for clients
Have competitive pricing
Go digital with scheduling and marketing
Sell useful products
Help out your employees
Wear your products and showcase your services
Keep your competition close
Appearance Is Everything
You don't want clients to walk in your business and see dirt and clutter everywhere do you? To keep clients coming back to your business, you will need to keep things squeaky clean. Who would want to go to a salon or day spa and have their hair done in a dirty environment?
I would consider hiring a janitor or two if your business is a decent size or have your employees clean up after every client. Sure, this may be some work to do on your employee's end, but your salon/day spa appearance to your customers is crucial.
I suggest having some nice furniture, some designs on the walls or flooring, providing spacious locker rooms if you own a day spa, basically anything that you think will attract customers. You can never go wrong with carefully placed tiles and decorations!
Your online appearance is important as well, you would want to provide excellent service so your clients past and present can tell others how great your business is. You would want to have a low amount of negative reviews if possible, though it is not possible to please everybody.
Show Your Clients You Value Them
You don't want to have your clients think your business isn't listening to their input, desires, and complaints. If you show your clients you value their feedback and fix the problem the best you can, they can feel like they are a priority and how you made them happy by listening to them.
If you don't show your clients you appreciate them, and your employees do the same as well, you may as well not own a business because the reviews will be nasty. You want to run a successful spa and salon, not a failing one.
While you won't change your salon or offer every single service your customers suggest, at least taking into consideration their input can make a difference. Maybe even consider having special events for the services they are asking for.
Treat Your Employees Like Family
If you have a good relationship with your employees, this can make them happy to come to work. You don't want to mistreat your employees, they are an important structure to your business's success.
While you may not always see eye to eye, in general making them happy and being an understanding and kind boss is always a good start. Think of them as your work family, because you all support each other and need each other to run your business.
You don't always have to give them promotions or raises, but if they are going out of the way for your customers and are working hard, give them a promotion or raise. If not, a small gift or praise is a great way to show them you see they are working hard and how much you appreciate it.
Provide The Best Experiences For Clients
You don't want to just offer your services and that's all your customers get. You want to make their day better and show them you care, this means going above and beyond sometimes. If you see them having a bad day, talking to them can make a huge difference to them.
If your client is having a big event (or a small event), go out of your way to make sure they look perfect and/or feel perfect. Let them soak in the mud bath a bit longer, take extra time to pay attention to hair and makeup, and overall listen to them if they have any worries.
Have Competitive Pricing
If your competitors have higher prices for their services compared to yours, it may be a good idea to lower yours a bit or throw in additional services/products for your customers. You want to show your customers you can provide the same service, but a better deal than the other businesses.
Yes, you want to compare prices to others, but what you don't want to do is make it where you are losing money by dropping prices or giving away products. Maybe offer a discount to loyal customers occasionally, that way they are kept happy and encourage them to come back.
Go Digital With Scheduling And Marketing
Everyone is on their phones scrolling through Instagram and Facebook, so why not advertise your business where your clients will for sure see it. With technology advancing at a rapid rate, you need to stay up to date on recent trends.
If there is a trend going on at the time, why not run an event or offer the service to give your clients the look/experience for a limited time? This can honestly help you with business and even have clients possibly come back to your business.
You don't want to sit at the phone all day, neither does your receptionist when they are already busy with clients coming in. So, find a system to make scheduling digitalized and have your clients do the work with scheduling their appointments.
Sell Useful Products
You don't want to just have generic supplies you would find in other salons and spas, you want to have some products that are unique to your business. If you have the skills to hand-make some products like bath bombs or even face masks, get the proper licenses to produce and be approved to sell to the public.
You do not have to hand-make anything if you don't have the skills to, instead why don't you offer products you won't see in generic salons or spas. Products like high-quality shampoo and conditioner, quality makeup, and offer bath soaks if your spa has these services in general.
If your competition offers higher quality products than you, make bundles sell to your customers. That way, you get more business and customers get a better deal on multiple products in one transaction.
Help Out Your Employees
If you're flooded with customers, don't leave your employees to struggle. If you see where you can help out, go help your employees. This means being hands-on with clients, covering breaks, cleaning up when no one else is available, etc.
If you are involved when your employees are being overwhelmed, they will hopefully see you won't just watch them struggle and you are an amazing boss. One small act of kindness can make a huge impact on someone.
Not only just helping them with their workload, but if your employee is falling on hard times, it would be very kind of you to help them by giving them more hours. Or if you are generous, let them have their paycheck in advance so they can pay bills.
Check out how to find the best employees HERE.
Wear Your Products And Showcase Your Services
The very best way to show off your products is for you to wear them yourself. It looks so much better if you are seen on the front page of your website or any other advertising media you use, instead of someone like your clients. You are the owner after all if you wouldn't wear your products that say something.
For example, if you run a day spa that offers makeup and hairstyling services, it looks so much better for you to be getting these services done by your employees and show them around. Posting on social media your look also lets others see you look amazing, and even you wear what you are selling.
If you own a hair salon, if customers see you also get your hair done there as well sends a positive message you would get your hair done by your employees as well. It just looks so much better for your business for you to advertise what you offer.
Keep Your Competition Close
You know the saying "keep your friends close, but your enemies closer", that applies to any business. You want to know what services your competition is providing so you can either get ideas of what you could offer your customers, or you can provide services they do not have.
I strongly suggest you compare your prices to theirs, that way you can see if you can go a bit lower than them, but still have enough for you to live and run your business. If you can, then offering your services for less will attract people.
If you can't, see if you can provide deals and specials for products you sell, or discounted services from time to time for customers to come in. You want to observe how your competitors treat their clients and base your business on that.
Did You Like My Secrets?
Now you know ten secrets I had that will help your hair salon and/or day spa become a success! If you need to do any more research, there are more articles on this blog that I think you will find extremely useful. I sincerely hope you find my tips helpful, and wish you the best of luck in running your business!
Related Questions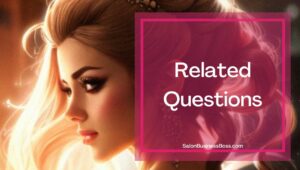 How much does it cost to start a day spa?
This depends on if you want to build your spa from the ground up or not. If you are building one, you can expect to pay over $100,000 to build just the building. Not including equipment or anything. If you are buying a pre-built building, you can look at a lesser cost than that, but depends on the building you are wanting to buy.
How much would I make if I own a day spa on average?
On average, day spa owners make up to $78,000 a year. This number can also range from $35,000 up to $120,000, It all depends on how successful your spa is. Don't expect to make $78,000 a year for a while, it is ok to start small.
Looking to start your own Salon? Get the documents you need to get organized and funded here.
Please note: This blog post is for educational purposes only and does not constitute legal advice. Please consult a legal expert to address your specific needs.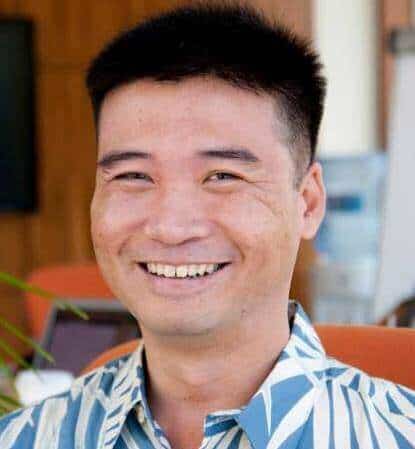 About the author. Entrepreneur and Salon Business Fan.
Hi! I am Shawn and I am a happy individual who happens to be an entrepreneur. I have owned several types of businesses in my life from a coffee shop to an import and export business to an online review business plus a few more and now I create online salon business resources for those interested in starting new ventures. It's demanding work but I love it. I do it for those passionate about their business and their goals. That's why when I meet a salon business owner, I see myself. I know how hard the struggle is to retain clients, find good employees and keep the business growing all while trying to stay competitive.
That's why I created Salon Business Boss: I want to help salon business owners like you build a thriving business that brings you endless joy and supports your ideal lifestyle.