Choosing which services to offer at your salon is an important decision, as it will likely impact which products, staff, and training will be needed. It may also require some additional consideration regarding pricing and advertising. Offering keratin treatments may increase business, as many people experience frizzy hair. They can take a while to complete and can be quite pricey, but there are those who enjoy the results.  
Keratin treatments smoothen and shine frizzy hair. It is a chemical treatment, and the results can last up to six months. Adding it to your salon requires some specialized products, including anti-residue shampoos, formaldehyde-free treatment keratin products, fine-tooth combs, and more. 
The Process
Keratin is a protein found in hair and nails. However, it is not what tames frizziness. The chemical used in the treatment is responsible for the result. Although controversial, many treatments use formaldehyde. Newer treatment products use very little of this chemical or utilize an alternative instead. These chemicals lock the chains of proteins found in the hair into a straight line.
Choosing the right product is important to the process, as lower quality products may yield poor results. Recommended products are Keratin Shot by Salerm Cosmetics and Keratin Complex by Peter Coppola. Unlike many other products on the market, these two have little to no formaldehyde. After selecting a product, the hair should be vigorously washed three times with a shampoo recommended by the treatment brand's manufacturer. 
Next, the stylist can apply the treatment after towel drying the client's hair. The hair should be separated into four sections, and the product should be applied from top to bottom. The application will differ depending on the brand, as some are applied using a spray bottle, while others require a brush and bowl. A fine-tooth comb should then be run through the client's hair, which should be repeated until all excess product is removed. 
Typically, processing time ranges from 10 to 20 minutes, with some requiring a cap and others heat. The stylist should then use a blow dryer to blow-dry the product into the hair. Lastly, the hair is separated into four sections again, and a 450-degree ceramic flat iron is used to iron hair until there is no remaining product vapor. This will likely take seven to eight runs down each section of the hair. The flat ironing technique is an important part of the process and is considered to be more important than the application of the product itself. If this is done properly, it will seal the treatment and its straightening character. Improper use, however, may lead to an overheated iron, which results in broken and scorched hair.
The Results
Keratin treatments leave frizzy hair straight, as a result of the chemicals, and the treatment fills in porous hair sections with a protein. However, this washes out after a few months. Although keratin treatments can be done at home, it is not likely that one will achieve salon results. 
Salons and their clients should remain aware of the ingredients that go into the products required for the treatment. The treatment typically includes formaldehyde, which is a dangerous chemical and carcinogen. However, if one only receives the treatment a few times per year, the risk is said to be very minimal. Additionally, there are alternative products containing low levels of formaldehyde, as well as formaldehyde-free alternatives. The staff of the salon should be sure that the treatment is done in a well-ventilated area.
Keratin treatment results can last up to six months. However, there are some steps that customers can take to extend those results. Using sulfate-free smoothing and moisturizing shampoos allows the treatment to last longer than traditional shampoo. Following the treatment, those who received the treatment are advised not to do much to their hair, including clipping and washing it. 
In addition to straightening one's hair, there are some other benefits of keratin treatments. Because this treatment results in straightened hair for an extended period of time, blow drying time can be cut by 40 to 60 percent if one usually straightens their hair daily. It also allows one to try other hairstyles that otherwise would not be possible with frizzy hair. 
Adding It To Your Salon
There are some important considerations that are involved with adding a keratin treatment to your salon. There is a longer time commitment than most other services offered at salons. Salons typically charge more for keratin treatments than most other types of services.
On average, keratin treatments take around 90 minutes, but can take up to two hours, depending on the client's hair type and length. For the client, full completion of the treatment takes an additional three to four days.  
Regarding pricing, salons typically charge between $250 and $450 dollars for a keratin treatment. Although this seems pricey, results last for months, and it can save quite a bit of straightening time for the client each day. 
Salons and clients should be mindful that results are not guaranteed. Most of the time, treatments straighten most hair types without the need for much maintenance. However, some still experience waviness and slight frizziness following the treatment. This will require slightly more work to maintain, as one may need to spend a few minutes ironing their hair in the morning to straighten fully. Results vary because of a number of factors, including the application technique, the treatment strength, the flat-iron temperature, and the hair type of the client. 
Keratin treatments are also safe and used on all hair types and colors. It is recommended, however, that those with blonde hair speak with their stylist to choose the best treatment option. This is because the tonality of the hair has the potential to shift with treatments involving glycolic acid. 
Contrary to what some say, keratin treatments are not necessarily bad for the hair if done and maintained properly. In fact, it can be beneficial to those with chemical damage to their hair, since it strengthens hair. It is important to note, however, that those with split ends should first get their hair trimmed, as the treatment will likely not work as well. 
When adding any service to your salon, owners should put thought and consideration into the decision. This is because it will impact the operation of the business in some ways, having effects on scheduling, staffing, and training. Thus, owners should assess the implications and conduct a brief cost-benefit analysis to determine whether it is a wise decision. In some areas, for example, demand for the treatment may be higher than others. If one finds that clients are not searching for the treatment at their salon, it may not be worth the time and financial investment to add the service. However, if it is in high demand and clients are going to competing salons to receive the treatment, it may prove to be a good decision to offer it. 
Keeping up with and getting an edge on the local competition is very important for the survival and growth of any business, which is also true with salons. If no local salons offer keratin treatments, offering it at your salon will make the business more unique and competitive. In general, training is relatively easy for stylists, and will likely only require showing some techniques to staff. Investment is mostly in time, but offering the treatment also requires some financial investment as well. This is to purchase the necessary products to produce quality results for clients. It may also impact scheduling since the treatment can take up to a few hours, although it can be as short as 90 minutes. This slight unpredictability, as well as the other factors, should be considered by the salon owner. In general, however, it proves to be beneficial to offer keratin treatments.
Related Questions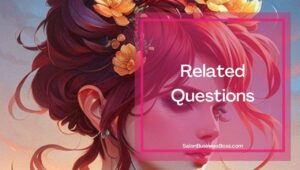 What are some post-treatment instructions for clients?
Stylists should inform clients about the treatment, which includes what must be done afterward to maintain the results. Hair should not be washed for three days following the treatment, and dents can be created in the hair if any clips or hair ties are used during this time. No hair products, including hair sprays and dry shampoos, should be used for three days. Particular after-care shampoos that are sulfate-free is advised to maintain and prolong treatment results.
Are there alternative treatments similar to a keratin treatment?
Yes, chemical relaxers are common alternatives that lead to more permanent results. Different chemicals are used in this treatment than in keratin treatments. These chemicals, rather than straightening the protein structure, restructure and break bonds in frizzy hair. Thus, the hair becomes weaker and, consequently, straighter. Some choose to receive a Brazilian blowout, which leaves the natural texture of the hair and removes frizz and leaves a shine. This treatment involves a liquid keratin formula that protects the hair against damage. It yields much milder results than a keratin treatment and can be done specifically for particular hair types. Brazilian blowout takes around an hour to an hour and a half, which is shorter than most keratin treatments. Additionally, there are no restrictions after the treatment, unlike with keratin treatments. 
Looking to start your own Salon? Get the documents you need to get organized and funded here.
Please note: This blog post is for educational purposes only and does not constitute legal advice. Please consult a legal expert to address your specific needs.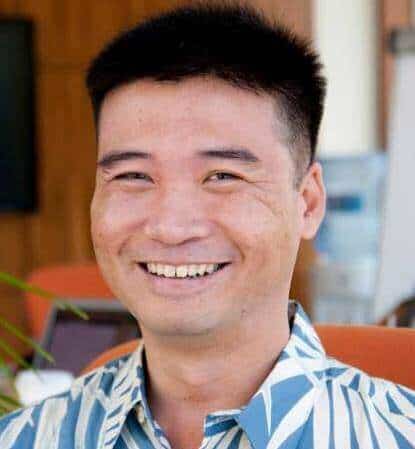 About the author. Entrepreneur and Salon Business Fan.
Hi! I am Shawn and I am a happy individual who happens to be an entrepreneur. I have owned several types of businesses in my life from a coffee shop to an import and export business to an online review business plus a few more and now I create online salon business resources for those interested in starting new ventures. It's demanding work but I love it. I do it for those passionate about their business and their goals. That's why when I meet a salon business owner, I see myself. I know how hard the struggle is to retain clients, find good employees and keep the business growing all while trying to stay competitive.
That's why I created Salon Business Boss: I want to help salon business owners like you build a thriving business that brings you endless joy and supports your ideal lifestyle.