You're opening your hair salon and you're thinking about the products and services that will be most lucrative to offer your clients. While you know that a retail beauty supply section is a must at your salon (we will cover that in a separate blog post), let's talk about the hairdressing services that will help your salon business profit.
What services do hairdressers offer to make the most money? These top 7 lucrative hairdressing services include:
Wash, cut, and blow-dry.
Basic hairstyling.
Hair extensions.
Hair coloring.
Relaxers.
Perms.
Special event hairstyles.
Learn the basics of each service and how you can bring the most money into your business by providing it to your clients.
 1 – Wash, Cut, and Blow-Dry
Let's face it: hair just keeps growing. Parents will want to have their children's hair cut if it gets too long or too bushy to be able to handle daily. Haircuts help hair to be more maintainable.
For adults, some women may tire of their long hair. Some gentlemen don't like that their hair gets too long or too curly, so haircuts benefit them to get back to feeling normal.
In general, haircuts are like a clean slate for someone's overall look. He or she can start from square one in how their hair used to be before it got so long.
This is the most basic service that hairdressers can offer, and stylists should master the basic haircut before moving on to providing other services. The most popular form of haircuts is a wash, cut, and blow-dry. Wet hair is easier to cut evenly than dry hair, so that's why haircuts usually start with a wash first.
According to Angie's List, a haircut can range from $10 to $100. The haircut will be more expensive if you do the wash and blowdry along with the haircut. An average wash, cut, and blow-dry could be about $35 to $40 depending on the length of the client's hair. You can tap on an extra fee for cutting a longer length of the client's hair.
Check out the five most important qualities a hairdresser must have HERE!
2 – Basic Hairstyling
Maybe a client needs a tiny trim to shape up his or her hair, but providing hair styling is the next
step to train your stylists to do to provide popular hairdressing services. Whether it's a bob cut, layered cut, or a style with bangs for women or a fade, undercuts, or parts for men, stylists must train on all of the basic cuts for each gender so that they're ready for any request.
Here's a list of 80 modern haircuts in an article from The Right Hairstyles that will make women 50 and overlook younger. Women below 50 can rock these hairstyles as well!
80 Best Modern Hairstyles and Haircuts for Women Over 50 (therighthairstyles.com)
Learn about the 30 most popular men's hairstyles of 2021 on The Trend Spotter, so that you can properly train your stylists to do these cuts as well.
30 Most Popular Men's Haircuts in 2021 – The Trend Spotter
Yes, you have the basic hairstyles that everyone loves. However, be sure to always listen to what your client wants. He or she may desire a popular modern haircut, but with a touch to it that will make it their very own look.
3 – Hair Extensions
Whether a client requests clip-in hair extensions or sew-in hair extensions, many women prefer long hair, but they do not have the patience to take the time to grow out their hair.
For African American women, usually, their hair does not grow out as long or as fast as other groups, and that's why weaves are popular hair extensions on the market for this demographic.
Sew-in extensions are best installed by your stylists as a salon business. For each piece of hair that you sew into the client's hair, you can charge your desired fee. An average weave installation could cost anywhere between $100 to $600 to have done at your local salon. View this Cosmopolitan article for more information.
For clip-in hair extensions, you could sell your favorite brands of these in your beauty supply section. However, if clients are not comfortable installing them themselves for fear of messing up the look, you can charge a small fee for installing clip-on extensions into their hair.
4 – Hair Coloring
People dye their hair for many reasons whether because of personal preference or a special event. Maybe it's Halloween and some clients want their hair partially or fully dyed to fit a costume they are wearing. The theme of an upcoming wedding could be a specific color and a client may want just a small part of her hair dyed to fit that theme.
Boxed hair dye is not as effective as the professional hair dye used in beauty salons, and that's why many individuals request hair coloring services. To be sure that you are dedicating to the variety of requests asked for hair coloring, be sure that have a variety of colors and corresponding shades and hues available so that your clients can find the specific color that works for their purpose.
5 – Relaxers
Relaxers help clients with naturally curly hair to chemically "relax" the hair so that it's easier to straighten and style as desired. Usually, a strong ingredient of alkali is included in the product to create the straightening effect on naturally curly hair.
While you can sell relaxers in your beauty supply section for clients to purchase and do it themselves at home, some individuals do not like the time and patience involved in applying a relaxer to their hair
You can charge a fee in applying a relaxer to a client's hair and then have the hair straightened and styled as directed by the client. Any extra hair cutting or styling will incur a larger bill for the client, so that it supports your salon business. 
6 – Perms
Perms are temporarily permanent hairstyles that are usually achieved by chemical or thermal means of application. Be sure that your stylists do not put the flat iron over 300 degrees Fahrenheit, or they will risk burning the client's hair. To make sure this does not happen, have flat irons available that only go up to a max of 250 to 280 degrees Fahrenheit. 
The chemicals used to do a perm is a balance of alkaline or acidic ingredients to help maintain this specific hairstyle for a few months. A more alkaline perm is for rougher textured hair while an acidic perm is for softer hair. 
Perms are usually requested by people that want to come to the salon every few months, or if a special event is happening such as a wedding, prom, or formal dinner. 
7 – Hairstyling for Special Events
Speaking of hairstyles for special events, salons should capitalize on this niche because there are always once in a lifetime events going on in your community daily. A couple is getting married, students are graduating from high school or college, or there's even a formal awards banquet dinner happening at an organization. 
Whatever the case may be, listen to what the clients desire when they come to you for a special event hairstyling request. The most popular requests are curling and teasing of the hair incorporated into the style, so that the hair maintains its shape while dancing or mingling with guests. 

While these listed are the top 7 hairdressing services, offer any other niche services that your clients love. Set yourself apart from other local salons in order to build your brand image. Good luck on your entrepreneurial journey and remember to listen to your clients, so they get the most out of their experience at your salon. 
Related Questions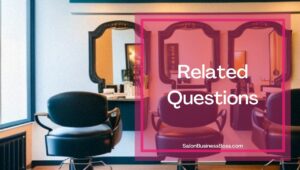 What should I charge for my services?
If you are not sure what to charge for your hairdressing services, do some research on each service and the average price that salons charge their clients to have that specific service done. Just as discussed above on the costs of haircuts and sew-in hair extensions, just do your research to find out the average price and go a little higher or a little lower to remain competitive with other local salons. 
Another tactic that you can do is visit other local salons and get your hair done at them. Take a glance at their pricing menu and make a mental note of their prices, so that you can get an idea of what to charge for your salon's services.
What if one of the services I am offering is not as popular as others?
Make sure that you still offer the less popular services in case of the off chance that a client comes in requesting to have it done. Perhaps if you are seeing a huge downturn in one of your services not being requested, run a promotion for it and tell your clients about it on your website, social media accounts, and with banners on the windows of your salon.
What top 3 services make the most money for your salon?
The services that make the most money for your salon include:
Haircuts.
Hairstyling.
Hair coloring.
Looking to start your own Salon? Get the documents you need to get organized and funded here.
Please note: This blog post is for educational purposes only and does not constitute legal advice. Please consult a legal expert to address your specific needs.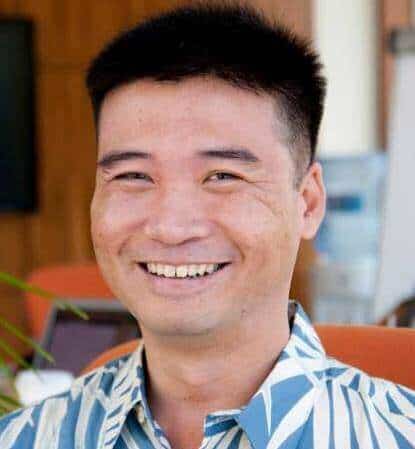 About the author. Entrepreneur and Salon Business Fan.
Hi! I am Shawn and I am a happy individual who happens to be an entrepreneur. I have owned several types of businesses in my life from a coffee shop to an import and export business to an online review business plus a few more and now I create online salon business resources for those interested in starting new ventures. It's demanding work but I love it. I do it for those passionate about their business and their goals. That's why when I meet a salon business owner, I see myself. I know how hard the struggle is to retain clients, find good employees and keep the business growing all while trying to stay competitive.
That's why I created Salon Business Boss: I want to help salon business owners like you build a thriving business that brings you endless joy and supports your ideal lifestyle.