The beauty industry pumps a value of $532 billion per year throughout the market. The average cost of starting a hairdressing business usually sits between a range of $62,000 to $500,000. If you are someone trying to keep to the lower end of this range, you may be thinking about a mobile hairdressing business.
Mobile hairdressing businesses require a lot less overhead and upfront cost. There are no obligations to a lease or other conditions regarding a physical location. If you have been asking yourself, what does it take to get a mobile hairdressing business started? How much does it cost? And what are the things to get it going? Then this article is for you.
Here are 4 Simple Steps to Starting Your Own Mobile Hairdressing Business:
1. Register the mobile business
2. Insure your mobile hairdressing business
3. The type of mobile hairdressing business you want. Equipment and inventory
4. Engage your clients
The goal of this article is to clear up a bit of the uncertainty that may be fogging some of your vision today about where to begin. In this article, four simple steps are to start your own mobile hairdressing business highlighted to get you moving in the right direction.
Step 1 – Register the Mobile Business
Before diving into the registration process, it is essential to note here if you have not done so already, earn your cosmetology license. Licensing for cosmetology is not much different from other licenses as each state calls for a different set of requirements for fulfillment. Licensing will always come with a written and practical exam where you will be asked to demonstrate your competency by cutting styling, and coloring hair.
After earning your licensure, it is time to start your business by registering the company. First, you will want to do a quick business name search to see what names are available. You might have a name already in mind, but if it is taken, then having an alternative name will be required.
Once you have identified a name, it is time to find a registering agent. There are several ways in which you can do this. There are companies like ZenBusiness that can help you entirely remotely, or you might decide to go with a local registering agent. Find what option works best for you.
Step 2 – Insure Your Mobile Hairdressing Business
Finding insurance for your mobile hairdressing business has honestly never been easier. You can even find insurance companies who have tailored packages to meet the needs of a Mobile Hairdressing business like Simply Business.
Of course, if you want to find insurance through other companies you will need to inquire about these three types of business insurance, general liability, professional liability, and workers compensation. Each policy can be called upon for a different set of scenarios. You may also need to identify what insurance types are legally required by your state.
Here is a shortlist of each insurance type and what they will typically cover:
Coverage may vary depending on the insurance company policy.
General Liability Insurance usually covers:
1. Third-party property damage
2. Bodily injury
3. Medical expenses
4. Personal and advertising injury
Professional Liability Insurance usually covers:
1. Negligence or alleged negligence
2. Legal defense costs
3. Omissions or alleged omissions
4. Claims and damages
Workers Compensation Insurance usually covers:
1. Medical payments
2. Lost wages
3. Rehabilitation expenses
4. Death benefits
When in doubt consult with your insurance company to figure out the best type of insurance for your business. The more you can provide to your insurance company about what you are planning, the better options they can provide to meet the needs and cover your business in case of any unexpected accidents or emergencies.
Step 3 – Type of Mobile Hairdressing Business You want – Equipment & Inventory
First, when thinking about buying equipment, it is essential to identify which mobile hairdressing business you are in. There are two types, each calling for various equipment.
1. Fully mobile salon operating out of a vehicle (e.g., trailer and van).
2. Visiting the home of a client by the call.
The first works well when investing in rent for a brick-and-mortar store may be too much. This option allows for staging your clients without making a deal with a landlord. You will need to purchase a trailer or van for this option and then investing in standard equipment.
The second works best when you need flexibility and do not want to attach yourself to a store. This option does not allow for staging clients like the vehicle, but the upside is clients will not have to leave their own home's comfort. It is important that when driving from client to client, a careful record of driving expenses is kept for tax purposes.
In any case, you will need to purchase and maintain the inventory of supplies. The list of supplies for a basic mobile hairdressing business according to AllTopStartups are:
1. Scissors
2. Professional quality hairdryers
3. Combs
4. Straighteners
5. Curling irons
6. Bleach resistant salon towels
And, if you are dying, bleaching, and styling permanent waves, find a good supplier for the chemicals needed to do this. Do not forget capes, shampoo, conditioner, bowls, brushes, and clippers.
Check out the equipment we recommend HERE!
Remember, as you use these products, re-stock and find wholesalers to buy them from to keep track of your inventory. Maintaining inventory allows you to see how you are running your business through the products you use. It can give you insight into finding cheaper options while still maintaining quality. The more you understand your numbers, the better you will get at running the operations which will sustain your mobile hairdressing business.
Step 4 – Engage Your Clients
License [check], business registration [check], vehicle [check], equipment [check], insurance [check]. Now what? Engage clients. Your job will be to let customers know you are on the streets taking calls and dressing hair. The easy win to this step is by telling your friends and family first. They are already fans of you and will want to support your venture by either providing their business to you or by driving others they know to your business.
One of the most powerful marketing tools is word-of-mouth because it displays a level of trust in a brand when two people converse about it that is more memorable than a passing advertisement. Usually, when people chat about something relevant to their minds and by word-of-mouth, it means it was a valuable experience. The experience was enough to share with someone else even though they had no stake or claim in sharing it other than the emotional value. This word of mouth lends to your business's credibility. It gives the other person receiving the information a positive association with your company before ever actually engaging you. Once you engage them at a later date, your first impression will be that much easier.
Besides word-of-mouth, the primary marketing material for engaging clients is your business card. Printing business cards are cheap and can be placed strategically around the area you want to service.
In the age of digital media, you may also want to take your business to social media. There are other tools on the internet for bringing attention to your services like Groupon, which can be used to drive traffic to your business with discounts as you build a client book.

Starting your own mobile hairdressing business is not a common road well-traveled. However, it can give you the flexibility of being free from a brick-and-mortar store while still being able to service the clients you want. It affords you the ability to practice your craft before committing to something bigger like a lease embedded with conditions. I hope that these four simple steps provide a strong direction for you to get started on your dreams of being a proud owner of a mobile hairdressing business.
Remember, you will begin your journey with licensure if you do not already have a cosmetology license. Then you will find a name for the business (think of a name that relates to you and your audience). Register the name through a registering agent. Set up insurance for the business. Buy the equipment and plan how you will inventory it on a routine basis. Keep track of driving expenses and product costs for tax purposes, and get out there on the road!
Related Questions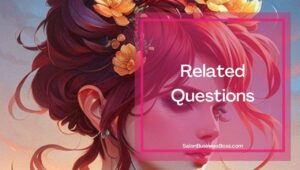 What does the cost of outfitting a van for mobile hairdressing cost?
Buying real estate could cost upward to $100,000, especially in larger cities according to Quick Books. But, the price of a van or truck that can fit washing stations, mirrors, chairs, and other equipment can be found around $20,000.
What are some expenses to be aware of for tax purposes?
Some expenses to be aware of for writing off on your taxes are tools and supplies, vehicle mileage and travel expenses, continued education, licensing, insurance, and office expenses (this may be a room in your house for administrative purposes when not in the van or truck).
Looking to start your own Salon? Get the documents you need to get organized and funded here.
Please note: This blog post is for educational purposes only and does not constitute legal advice. Please consult a legal expert to address your specific needs.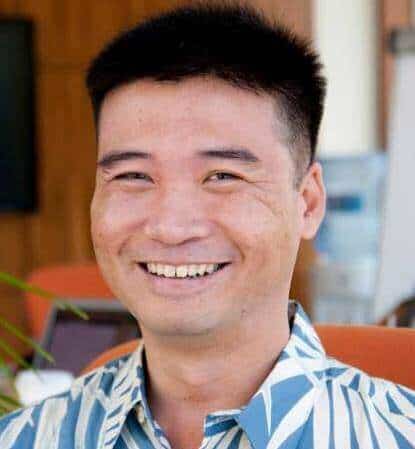 About the author. Entrepreneur and Salon Business Fan.
Hi! I am Shawn and I am a happy individual who happens to be an entrepreneur. I have owned several types of businesses in my life from a coffee shop to an import and export business to an online review business plus a few more and now I create online salon business resources for those interested in starting new ventures. It's demanding work but I love it. I do it for those passionate about their business and their goals. That's why when I meet a salon business owner, I see myself. I know how hard the struggle is to retain clients, find good employees and keep the business growing all while trying to stay competitive.
That's why I created Salon Business Boss: I want to help salon business owners like you build a thriving business that brings you endless joy and supports your ideal lifestyle.