If you plan to own a hair salon, you may know it is going to be a lot of work and a lot of fun. You work up to building your clientele, and eventually, you need to add a new hairdresser to your shop. This can be a daunting task, and you will need to know what makes a good hairdresser.
What are the five most important qualities of a hairdresser? Look for these five qualities in your next interview. 
Good listening skills
Adaptability

 

An eye for design
Honest recommendations
A good technique
When a suitable candidate has all of these skills, they will make an excellent team member. These skills will ensure your clients stay happy and loyal to your salon. 
One of the best ways to find these qualities is to get feedback from your customers. What do they love about you and your salon and learn about what they would like to see more of? Once you get this feedback, you can start your search for the newest team member. Adding in someone to your salon will have its advantages. 
The Top Five Qualities Of Your New Hairdresser
To truly understand if the hairdresser you are interviewing has these qualities, you will want to ask the right questions and pay attention to their answers. On top of listening to them, it will require a certain observation level and pay attention to their body language. This will allow you to understand if they're listening and excited about this position. On top of that, look for these five qualities. 
Listening Skills
This is one of the most crucial skills your hairdresser should have. At the very least, they have to be excellent listeners. Why? They are responsible for listening to the client's thoughts and wants about their new style and becoming a reality. If they misunderstand or do not listen appropriately, they will scare your clients away. Not listening is a sure way to lose valuable and loyal customers. 
Adaptability

 
Trends change over time, and your new hairstylist should keep up with those trends and be able to roll with them. This may not be their preferred style, but they should adapt to all fashion and hairstyling changes. This means they need to keep up with new techniques and continue their education even after graduation. New people may be added to your salon and things may change. You will want a hairdresser who is willing to change and grow with the company. 
An Eye For Design
Part of being an amazing hairstyle is seeing something new and predicting the latest trend. They will want to learn how to copy that trend before it starts. This will help your salon compete with the others and draw in a trendy crowd. You will want to look for a hairdresser who has an eye for design and can execute it well. 
Honest Recommendations
Not every haircut looks good on certain faces. As a hairdresser, you have to understand what will look good and what will not. You must find someone who can report the feedback kindly but also honestly. Then they need to make recommendations that will help achieve the look the client wants without disappointing them. There is a fine line, and sometimes, when you talk about physical features and hair, it can be harmful if not approached carefully. Find someone who is tactful and a good communicator. 
A Good Technique
Every school will teach a different technique, and sometimes they will change over time. It is your job to find a hairdresser who has a similar technique to what your clients are used to. You can ask them how they best approach situations and evaluate if they would be a good fit for your salon. Remember that a good technique will also develop over time and if you get an open person who is willing to train it will open your options. 
The best way to figure out what you are looking for is to analyze yourself and your practices. Are you looking to add in services? Can this potential hire do those services? It is also perfectly acceptable to add in more qualifications that suit your business needs. 
Check out ways to make your salon stand out HERE.
Why Are These Qualities Important?
You might be wondering why these qualities are so important. That's a great question! Those aren't the only qualities you should look for as an owner or manager; they help identify what makes a phenomenal hairdresser. They are the basic skills that will help customer retention, and that is why these qualities are so essential to look for. 
How To Make The Job Seem Attractive To A Potential Hire
Being open and transparent is one of the best ways to attract new employees. The next step is to have fair booth rental rates if you will be doing to boost the company's income. If you plan to hire someone and not charge for a booth, make sure to attract them with fair compensation.
Another way to ensure you have an attractive offer is by already building up clients and offering them a few. Help them get fully booked, encourage them, and allow them to get extra training when needed. You can offer all of this, and it will help you have a lower turnover rate by keeping employees longer. 
Why You Should Hire An Extra Hairdresser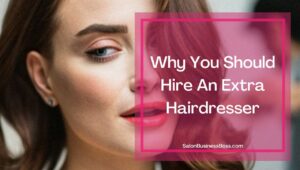 You may be feeling hesitant about this next step of hiring someone else. That is a perfectly normal response. As a hair salon owner and the only one working, it can cut into your social life, your family time, and you can suffer in profits. When you add one or two more stylists, you get some advantages over being a solo worker. 
Profits Are Higher
When you have girls who can work more days, it means you can take on more people. Yes, you will have to pay the employees, but you will also make more money in a day. If you are not planning on paying them and plan on renting your booths, this is also extra income. 
Busier Salon
The busier your salon is, the more profit you are making. This will also help spread the word about your salon. The more people that walk in, the better the service is, the more word of mouth marketing you get. This will attract customers and new potential employees. 
Time For Yourself
As an owner, you need to take time for yourself and your family. You are allowed to take a break without suffering business failure. Adding in employees can help you achieve that. They can take on clients and will enable you to have a less stressful schedule. 
Extra Services
If your customers are constantly asking for something new, like waxing, threading, or facials, it may be a good idea to add someone skilled in those areas. This allows your customers to feel happy and profits to grow. You can ask during the interview process if the candidates possess any of these desired skills. This can be a great way to keep customers and even grow your customer base. 
When Is It Time To Add An Employee?
If you notice you are booked over 5 days a week with back-to-back customers, it is time to add someone in. The minute you start feeling stressed and like you have no time to manage the essential business functions, you will want to start looking to add someone. There may be a small adjustment period for your clients, but that is why it is crucial to hire someone who will be at ease with your regulars. 
Final Thoughts
If you plan on adding someone to your business, the interview process should be the most critical part. If you get bad vibes or something feels off, never excuse that feeling. This is your business and your life. You deserve to have someone who will fit in with the existing atmosphere. On top of these five qualities, you can create your list of characteristics you would like to see in someone. It is okay to be picky when you hire someone; you don't want any false connections. 
Related Questions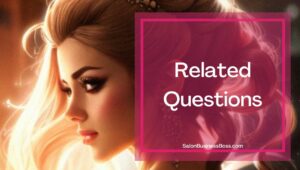 How can a hairdresser stand out from the rest?
A hairdresser can stand out from the rest by being well put together, having professional social media, and having more than the skills you require. As you interview potential employees, you will understand what makes someone stand out to you. 
Should hairdressers have a degree?
Every hairdresser should be professionally trained and have a form of certificate. This will prove they have done a course, have the proper techniques, and execute the desired look on each client. 
What makes a high-end salon?
The service that is provided by staff will help your salon become known as high-end. That is why it is crucial to interview the right people for the job. Once you get the right staff, you will focus on making the environment chic and welcoming. 
​
Looking to start your own Salon? Get the documents you need to get organized and funded here.
Please note: This blog post is for educational purposes only and does not constitute legal advice. Please consult a legal expert to address your specific needs.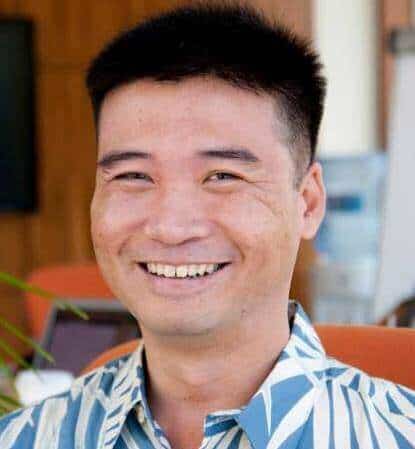 About the author. Entrepreneur and Salon Business Fan.
Hi! I am Shawn and I am a happy individual who happens to be an entrepreneur. I have owned several types of businesses in my life from a coffee shop to an import and export business to an online review business plus a few more and now I create online salon business resources for those interested in starting new ventures. It's demanding work but I love it. I do it for those passionate about their business and their goals. That's why when I meet a salon business owner, I see myself. I know how hard the struggle is to retain clients, find good employees and keep the business growing all while trying to stay competitive.
That's why I created Salon Business Boss: I want to help salon business owners like you build a thriving business that brings you endless joy and supports your ideal lifestyle.