As you may already know, running a business is no easy task. Even when you think you have all the ingredients needed to launch (and run) a successful company, many things can go wrong. According to Fundera, 20% of small businesses fail in their first year, while 50% fail before reaching their 6th year in business. Salon and day spas are no different than any other companies when it comes to the beauty and cosmetics industry, and failure rates are even higher. 
Based on recent statistics, 80% of salon businesses fail within the first 18 months of opening. And even though each case is different, some common denominators arise. As a result, we can presume that the top 3 reasons why beauty salons fail include:
Failure to understand the market

Inadequate planning

Hiring the wrong people
Below we will thoroughly examine each of these factors for better understanding.
Failure to understand the market
Understanding the market, and consequently, your target audience is a vital part of running a successful business. Recent data shows that 42% of small-to-medium enterprises (SMEs) fail because there is no market need for their services/products. Considering that there are over 300,000 salons in the United States,⁠ it becomes increasingly important to understand your audience, as your salon's success depends highly on customer satisfaction. 
Take the time to conduct local research and figure out what your audience wants. For instance, if you are located in an affluent neighborhood, your audience will surely expect premium services and excellent customer experience. Meanwhile, if your salon is located mostly around offices and other retail businesses, customers may be looking for fast and affordable services. Thus, based on this premise, when evaluating market needs, you should always consider two main things: 
Service/Product Offering
To succeed in a highly saturated market, you need to be able to understand and anticipate what your audience needs/wants. So, having a relevant service offering and carrying the most sought of products will ensure a steady flow of customers. Additionally, the variety and quality of your service offerings are what will break through the clutter and set you apart from competitors. 
Nonetheless, keep in mind that services need to evolve. Meaning that, as a salon owner, you should continually evaluate your offerings. By doing so, you are capable of eliminating or replacing unwanted services — cutting down on expenses and making sure your salon stays relevant. 
Pricing
Pricing has a lot more to do with the success of your salon than the actual turnover. In other words, your salon might be making $50,000 a month, but if it costs you $40,000 to operate, it cannot be considered a successful business. Setting prices based on what your competitors are charging or based on 'what you think is fair' is wrong. These types of practices affect your profit margin and can ultimately bankrupt your business. Therefore, thoroughly analyze your expenses and consider reasonable profit margins before setting your prices. 
If you do not know how to calculate your prices, I suggest you start by considering your expenses. These include direct costs (e.g., supplies, wages) and indirect costs (e.g., rent, insurance, utilities). Once you have a clear picture of all your expenses, you can proceed to add a profit margin. On average, an acceptable profit margin for beauty salons is 10%, while a 15%-20% margin is ideal. 
Inadequate planning
It comes as no surprise that 29% of SMEs fail because they simply run out of cash, while 17% failed because they lacked a business plan. As a result, it is safe to say that planning is essential. Even more so when you are running a salon. Why? Simple. It has been said before, running a salon is not cheap! Plus, it requires constant management and an efficient business model. 
Generally, people go into the salon business, thinking they can make money right from the start. In reality, it takes between $50,000 – $65,000 to get a beauty salon up and running and about 6-8 months to start making profits. Additionally, most suppliers require immediate payment (especially if you are new to the industry). Plus, rent, utilities, and wages can take a toll on your income if it is not what you expected. Consequently, you would need to be incredibly organized to be able to survive the first few months without closing. 
But no dot let this prevent you from following your dream of owning a salon. Hire a specialist to help you draft a comprehensive business plan based on your aspirations. Have contingency money in case things go south and invest in only things you consider a priority. 
Also, you must build a support network. According to the Small Business Administration (SBA), more often than not, businesses go bankrupt because owners believe they can do everything by themselves. Thus, keep these things in mind, and you will have an advantage over your competitors. 
Hiring the wrong people
Like with any other company hiring the right staff can make or break your business — especially in the service industry. More so, 23% of startups failed because they did not have the right team. Consequently, the beauticians and specialists you decide to hire should have a series of personality traits. Some of the most sought off professional characteristics include vast experience in the field, excellent interpersonal skills, good time-management abilities, and more. But, it is not always easy to find qualified personnel. 
Working with 'talent' is difficult, as there are many things that can affect the way you run your salon. In most cases, employees are the reason behind bad customer experiences, and this can ultimately ruin your reputation. For instance, if you hire a stylist that is great at his/her job, but is always missing appointments, clients will eventually stop coming to the salon. They also might spread the word about a bad experience, which will bring negative reviews of your business. Thus, as a salon owner, you have to be very careful when selecting your team. 
Also, you must always ask for references when recruiting new staff members as impressions and resumes can be deceiving. Recommendations will help you determine if a person has the right qualities to work by your side. Also, it will allow you to have additional insight from an outsider's perspective. Keep in mind that deciding who not to hire is even more important than finding the right candidates. 
Wrapping It Up
The key takeaways from this article are that failure to understand the market, inadequate planning, and to hire the wrong people are the top three reasons why beauty salons fail. However, many other reasons can impact the success of your business. Hence, the best way to avoid having to close up shop before reaching your second or third year in business is by:
Understanding how the industry works

Planning accordingly (e.g., proper management, comprehensive business plan, efficient business model)

Surrounding yourself by a capable team that is, as committed as you, to the success of your salon
Also, do not forget that a business takes time. Do not expect to become instantly rich or famous overnight. So, be patient and follow your plan! After all, according to recent studies, small businesses comprise 99.9% of all U.S. companies, making them responsible for most of the country's economic growth. 
Finally, consider that more small businesses are opening than closing; and that there is a reason why salons keep popping up wherever you go. Beauty salons are highly profitable! Plus, the beauty and cosmetics industry is the fastest growing industry in the world. ⁠Therefore, do not rescind the idea of becoming a salon owner. Simply remember these tips as well as these statistics when you are feeling down on your business.
Related Questions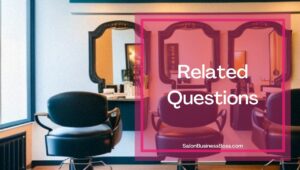 In case you have questions or additional doubts, below two of the most frequently asked question regarding a salon's success and failure rates:
Does marketing play a vital role in a salon's success?
In today's saturated market, a good marketing strategy is vital to the success of any type of company, as it is directly related to profitability and sales. In other words, marketing allows you to generate more sales by reaching your target audience effectively and efficiently. 
Besides, marketing is crucial for brand awareness, especially for salons. Keep in mind it includes not only ads but also public relations practices, promotions, loyalty programs, and more. 
Consequently, the answer is yes! Marketing does play a vital role is a salon's success. 
How do I cut down on my salon business's expenses?
Running a salon business comes with fixed costs (e.g., rent, utilities, insurance policies) and variable costs (e.g., products, marketing) that you will need to consider and control. 
If you want to cut down on your salon's expenses, you should always try to keep your fixed costs low. Furthermore, as a salon owner, you should continually evaluate your variable expenses. Simple changes such as eliminating products that aren't selling, updating your service offering, or re-negotiating prices with suppliers can go a long way. 
Looking to start your own Salon? Get the documents you need to get organized and funded here.
Please note: This blog post is for educational purposes only and does not constitute legal advice. Please consult a legal expert to address your specific needs.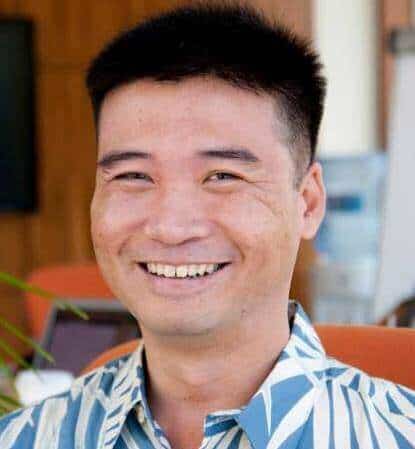 About the author. Entrepreneur and Salon Business Fan.
Hi! I am Shawn and I am a happy individual who happens to be an entrepreneur. I have owned several types of businesses in my life from a coffee shop to an import and export business to an online review business plus a few more and now I create online salon business resources for those interested in starting new ventures. It's demanding work but I love it. I do it for those passionate about their business and their goals. That's why when I meet a salon business owner, I see myself. I know how hard the struggle is to retain clients, find good employees and keep the business growing all while trying to stay competitive.
That's why I created Salon Business Boss: I want to help salon business owners like you build a thriving business that brings you endless joy and supports your ideal lifestyle.