If you are reading this article is because you are thinking of starting your salon in Florida,
Tips for starting a hair salon in Florida are having enough capital to begin, understanding the rules of the area you are working in, creating a brand, having an online presence, and providing an excellent customer experience.
What You'll Need
You've probably heard the dreaded statistics on small business owners that on average after three years, it's been claimed that half of all small businesses fail. This can be very scary though for potential salon owners! The number one way to ensure your salon is successful is to know exactly what you will need to not only survive but thrive.
The most common reason that small businesses fail is a lack of capital. As much as you would like to be an overnight success, that is likely to not be the case. It takes time to build up a solid client base and profits. Making sure that you have the reserves to continue even when times are not the best. Having enough capital is a key way to ensure that your salon is successful. By having enough money to get through the initial opening, you can ensure that your business is around to start raking in the cash flow. Being realistic and having enough money for at least the entire expense of the first few months of business will help you to be able to focus on salon growth and client satisfaction instead of how you will pay the rent for the month.
• Location
The first thing that will determine how much initial investment will be is the location of your company. Your storefront is one of the largest investments you'll need. Choosing the right location is key to your salon. Ideally, your salon will reach the point where you are booked out a few weeks in advance, but before getting to that point, walk-in customers will probably make up a large portion of your salon bookings. This will help create client relationships and expand your client base. To do this, having a location that gets a lot of traffic is key to your success.
• Licenses & Insurance
The salon industry is, for the most part, heavily regulated. Appearance care services to individual customers include beauty salons, barbershops, cosmetology salons, hair, nail, and skincare salons, massage salons, tanning salons, and tattoo establishments. Regardless of the kind of salon you have, it is very important to make sure that all licenses are up to date and correct. A new salon application must be submitted for a change of name, ownership, or location. Any of these changes will void the prior license. Failure to do so can result in huge fines and even closure of your business. Though the process might seem complicated, it can be broken down into several easy steps.
Permits and insurance policies are also necessary for a successful salon. Not only will this keep you on the right side of the law, but it will also protect you in case something happens. Most businesses start with General Liability coverage and Worker's Compensation. This price varies considerably. Typically, the average salon insurance cost is around $740 annually.
• Equipment & Products
Having the right equipment and products is key to your salon. If you are branding yourself as a higher-end salon, this can add up. Knowing these costs and planning for them accurately will give you a head upon becoming a successful salon owner. Having a budget for these things will ensure you don't dip into the monthly expenses you should ideally have saved up to get you through your initial opening.
Salon Stations, Chairs, Mirrors

Stations are the most important place to start when both designing the aesthetic of your salon and determining your budget. The station, chairs, and mirrors are a big part of your salon brand and can also be one of the most expensive up-front costs. However, you can save money by buying gently used stations as long as it fits your brand image and salon décor.
Most salons need about one shampoo bowl for every three stylists. The bowls and chairs should work together to fit your salon décor. Bowls should also be comfortable. Your salon isn't just a place for styling hair. Customers come for the experience, so when they are being shampooed, they should be comfortable and relaxed. The right chairs and bowls will help with that. Again, these can be purchased gently used.
Hood dryers are a key piece of equipment in the salon. These are great for color jobs as well as other styles that require setting. Your clients will find you to be more professional and will enjoy their experience. Dryers also help logistically. A stylish can put someone under the hood to dry while starting on the next client, allowing your salon to work in more appointments throughout the day.
To be a successful owner, you must have good products that customers like. You want them to leave the salon feeling like they have had an amazing experience. Doing so converts them to regular clients, which is essential to success. Having the right shampoos, conditioners, styling products, and heat tools is essential to success. Additionally, salons can make additional revenue by selling these products.
Find Clientele through Local Marketing Efforts
You've done the legwork. You have your equipment, from the dryers to the conditioners you'll use. Your salon is aesthetically pleasing. You're convinced you to have THE best salon in Florida, and that very well may be the case. This means nothing if no one knows about your salon, and that is where marketing comes in.
To be successful, you have to cultivate a salon brand and market your services. This is imperative in 2021 when most customers go online to find a hair salon. Most customers will research a brand online before even setting foot in the salon. Making your salon easy to find is essential for potential clients.
Having a website and a blog is one of the easiest ways to market. Creating search engine optimized blog posts and content can ensure that you rank on Google. This is incredibly important, especially since most potential local clients will be googling "salons in X city.' Focusing marketing efforts on local clientele will prove most fruitful.
One of the best ways to market local businesses is to use Google Local. Making sure that your listing is properly managed, includes relevant phone numbers, and addresses are important. It is important to upload the best-looking pictures of your salon and the work your salon does on Google so that it comes up on your business listing. After getting a few clients, ask them to post reviews. Take the time to reply to the reviews as well, showing you care about your customers and appreciate them.
Learn more marketing tips HERE!
Provide an exceptional salon experience
From the moment that your customer walks in the door, he or she should feel like a special guest. Salon customers typically aren't there just for a haircut or to get their nails done. They are there for an experience and to be pampered. An amazing customer experience ensures that your clients stay happy and keep coming back. Developing ongoing regular customers can help grow your salon without spending additional money on advertising. Additionally, these customers are more likely to recommend your salon to friends and family and to post online reviews. This is especially important; according to recent research, 93% of customers read reviews before making a purchase. Providing an exceptional experience can increase your business- without having to spend time and money on additional marketing efforts.
Final Thoughts
If you do all of the things in this article, you'll be well on your way to running a successful salon in Florida. It may seem like a lot of work, but anything worth having is worth working for. You can gain loyal customers through being on the right side of the law, having a comfortable environment, and providing an exceptional experience.
Related Questions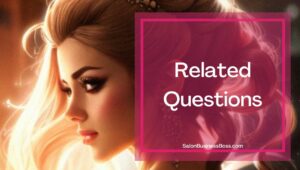 1. How much does it cost to open a salon in 2021?
The cost of opening a salon depends on several factors- location, equipment, products, insurance, and regulatory fees. You may be building a salon or buying an existing one, which can dramatically change the price. On average, opening a salon costs anywhere from $30,000-$250,000.
2. What are the legal requirements to open a salon?
Legal requirements will depend on where you live. You will likely see different legal requirements at the city or township level, state level, and federal level. It is essential to register your business with the state and acquire insurance. At a minimum, general liability and worker's compensation insurance are required to open a salon. Following all health and sanitation regulations is especially important on the local level.
Also, regardless of what state you live in, you will need a state cosmetology or beauticians license, a salon retail seller permit, a salon business operation license, certificate of occupancy, and federal employer identification number (EIN).
3. How do I market my salon locally?
One of the best ways to market local businesses is to use Google Local. Making sure that your listing is properly managed, includes relevant phone numbers, and addresses are important. Uploading pictures, asking people to post reviews, and being responsive are just some ways to rank on Google locally.
Looking to start your own Salon? Get the documents you need to get organized and funded here.
Please note: This blog post is for educational purposes only and does not constitute legal advice. Please consult a legal expert to address your specific needs.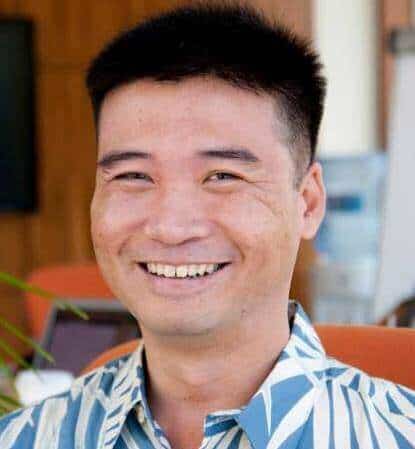 About the author. Entrepreneur and Salon Business Fan.
Hi! I am Shawn and I am a happy individual who happens to be an entrepreneur. I have owned several types of businesses in my life from a coffee shop to an import and export business to an online review business plus a few more and now I create online salon business resources for those interested in starting new ventures. It's demanding work but I love it. I do it for those passionate about their business and their goals. That's why when I meet a salon business owner, I see myself. I know how hard the struggle is to retain clients, find good employees and keep the business growing all while trying to stay competitive.
That's why I created Salon Business Boss: I want to help salon business owners like you build a thriving business that brings you endless joy and supports your ideal lifestyle.