So you want to start a salon in the "Sunshine State"? That's great. Starting any business is an exciting endeavor. You probably already have ideas about what you want your salon to look like. You might have a name, a logo, and even a marketing plan. While all of these things are necessary for your business, it is also important to make sure you are following the legal guidelines for your state. In Florida, there are a variety of agencies you'll need to contact to make sure your business can operate legally in the state.
To start your salon business in Florida you'll need to do the following:
Get your Florida state cosmetology license
Apply for a license from the Department of Business and Professional Regulation
Register your business with the Department of the State
Apply for your Employer Identification Number
Register your business with the Department of Revenue
Explore assistance from the Department of Economic Opportunity
Below I'll offer more detail on each step necessary for getting your salon business started. One thing to keep in mind is that all cases are different. If you have any circumstance that you feel isn't covered here, reach out to the appropriate agency in the state of Florida. Also, make sure you are keeping organized as these agencies require a lot of documentation. To stay in compliance with the state rules, you'll want to make sure you have every piece of information necessary. Now let's get started.
Get Your Florida Cosmetology License
One of the most important things you'll need to do before opening your salon is making sure that you have the necessary education and license to perform services. The state of Florida doesn't allow you to simply hold a license from another state as proof of your ability to perform services in the state. Instead, you'll need to apply for a Florida cosmetology license to operate your salon. There are two ways to secure your cosmetology license in Florida. They include license by endorsement and license by examination.
If you currently hold a cosmetology license in another state then you would be a candidate for receiving your license via endorsement. There are two things to keep in mind if you utilize this route. The first is that you must compare the education requirements between Florida and the state where you obtained your license.
If the requirements of the state where you received your license meet or exceed those of Florida then you can proceed. However, your license from the state outside of Florida must be currently active. In Florida, the minimum education hours for a cosmetologist are 1200. If you obtained your license in another country, you are not able to receive your license in Florida via endorsement. Exceptions to this rule include any U.S. territories such as Puerto Rico, Guam, U.S.Virgin Islands, and Samoa.
Receiving your license via examination is an option if you don't currently hold a license in the state of Florida or if you received your education outside of the United States.
After completing the required education hours, you'll need to apply for licensure. Once approved, you'll then be allowed to sign up for an exam via the board's examination vendor. Finally, you'll complete the exam. If you are from out of state you'll also need to complete the Florida Cosmetology Board Approved 4 Hour HIV/AIDS course online.
One thing to keep in mind is that Florida doesn't require a practical exam. This might be upsetting if you were planning on showing off your technical skills to secure your license. Instead of a written and technical skills section, the Florida examination includes a written theory and written clinical section.
Apply for a License from the Department of Business and Professional Regulation
After ensuring that you have your cosmetology license, you'll need to apply for your cosmetology salon license. This license is necessary to operate your brick-and-mortar salon. However, mobile salons will likely use the same licensing format. To apply, you'll need to do the following:
After the license has been issued, your salon will be inspected. You must pass the inspection to operate your salon. Your salon license must be issued and available for posting before the business can be opened. Anytime you change the name, location, or ownership a new application must be submitted. All of this can be completed online through the myfloridalicense.com website.
Register Your Business with the Department of the State
After you can demonstrate that you possess the necessary skills and your salon license, you will need to proceed by registering your business with the Department of the State. The registration process can be completed digitally on the Sun Biz website. On the site, you'll need to designate your business by a variety of different types. The different types of businesses include:
Limited Liability Company
Profit Corporation
Non-Profit Corporation
Limited Partnership
Your salon business will likely be filed as a Limited Liability Company. A Limited Liability Company is a structure that offers limited personal liability for an individual. It is different from a corporation in that it doesn't require regular stakeholder meetings. There are other specifics that corporations are responsible for that an LLC wouldn't require.
If you choose to register your salon business as an LLC then you will then need to supply Articles of Organization to the state of Florida. This documentation can be submitted online or via mail, however, the online version appears to be the faster option. Be sure to contact an attorney concerning your specific business. Upon registering your business with the Department of the State, you'll need to continue with other legal registrations that may occur at the county level.
Apply for Your Employer Identification Number
Following the registration of your business at the state level, you'll need to do some work at the federal level. A big step at the federal level is applying for your employer identification number. An employer identification number or EIN is required if you need to report employment taxes or give tax statements to employees. You may apply for your EIN online. The person applying must have a valid Taxpayer Identification Number (SSN, ITIN, EIN). Complete the application for your business here: https://www.irs.gov/businesses/small-businesses-self-employed/apply-for-an-employer-identification-number-ein-online?utm_source=openmyfloridabusiness&utm_medium=referral&utm_campaign=2021-03
This step is not necessary if your salon business will not have employees other than yourself. However, you may want to apply anyway just in case you decide to hire employees later.
Your Business with the Department of Revenue
Registering your business with the Florida Department of Revenue is a necessary step for getting your salon business opened in the state. The Florida Department of Revenue works with Florida businesses on general tax administration. General tax administration for businesses covers collecting, reporting, and remitting taxes and fees administered by the department.
The registration with the Florida Department of Review is necessary to pay your state taxes. According to Openmyfloridabusiness.gov, payment of taxes and fees depends on the structure of the business, the activities of the business, and whether the business hires employees. If the business hires employees then they will also be required to report any newly hired, rehired, or temporary employees to the Florida Department of Revenue. This should be completed within 20 days.
Explore Assistance from the Department of Economic Opportunity
In the state of Florida, there are a variety of resources to help you with your business. One of those resources is the Department of Economic Opportunity. This agency works with public and private sector resources to attract, retain, and grow businesses in Florida. The agency provides statistical information about employment and business planning.
There are also assistance programs that you could benefit from as a business owner in Florida. As a small business, you could benefit from the Small Business Loan Program, Black Business Loan Program, Microfinance Guarantee Program, among other resources. These resources would be extremely helpful as you are starting your business. You can have access to a variety of information that you might not naturally have access to. When you are starting, any additional support could be transformational to your business.
Check out our article on receiving a business loan HERE!
Related Questions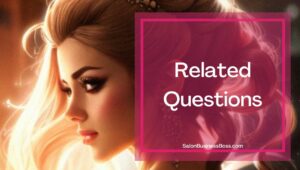 How long will it take for me to get my salon business started in Florida?
The amount of time it takes to get your salon business started in Florida depends on a variety of factors. If you already have completed the necessary education and have obtained your cosmetology license, the process could be fairly quick. It will depend on how quickly you can submit information to the federal and state governing bodies.
Can all of the steps for starting my salon be completed virtually?
Most of the necessary steps for starting your salon can be completed virtually. They mostly involve compiling all the necessary documentation and submitting it through the state of Florida's online system.
Looking to start your own Salon? Get the documents you need to get organized and funded here.
Please note: This blog post is for educational purposes only and does not constitute legal advice. Please consult a legal expert to address your specific needs.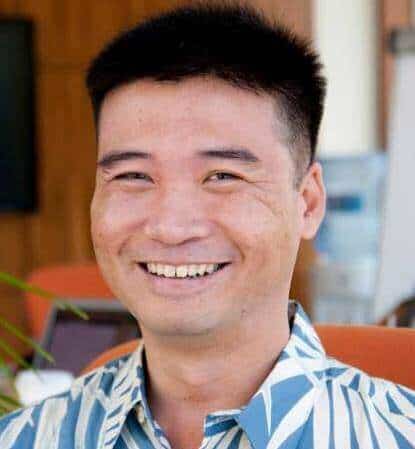 About the author. Entrepreneur and Salon Business Fan.
Hi! I am Shawn and I am a happy individual who happens to be an entrepreneur. I have owned several types of businesses in my life from a coffee shop to an import and export business to an online review business plus a few more and now I create online salon business resources for those interested in starting new ventures. It's demanding work but I love it. I do it for those passionate about their business and their goals. That's why when I meet a salon business owner, I see myself. I know how hard the struggle is to retain clients, find good employees and keep the business growing all while trying to stay competitive.
That's why I created Salon Business Boss: I want to help salon business owners like you build a thriving business that brings you endless joy and supports your ideal lifestyle.