Opening a hair salon can be a thrilling experience for a small business minded hairstylist. An important part of opening up a hair salon is purchasing equipment that will be used to style clients' hair. Of course, hairdryers are very vital to styling clients' hair at a salon. 
So we picked out the top 5 hair dryers that you could purchase from Amazon to use at your hair salon. The top 5 list includes:
Infinitpro by Conair 1875 Watt Salon

Performance AC Motor Styling Tool/Hair

BaBylissPRO Porcelain Ceramic 2800 Dryer 

Hot Tools Professional Tourmaline 2000 Lightweight Hair Dryer

Conair Pro Style Bonnet Hair Dryer, White
While there are many hair dryers to choose from on Amazon for your hair salon, this list was generated based on name brands, high ratings, compatibility, special product features, and Amazon Perks.
Before we get into the top 5 list, keep in mind the following as you shop for hairdryers for your salon.
Is the hairdryer a notable and high-quality brand that will last a long time for your hair salon?

How much does each device cost? 

How many devices will you need for your salon?

Can you take advantage of the suggested Amazon bundles to get hairdryers and other needed supplies for your salon? (Look at Amazon bundles suggestions under each hair dryer's Amazon Perks section) 

How will you store the hairdryers at each stylist's work station for optimal organization and professional presentation at the hair salon? 

Does the hair dryer's color match the theme and color scheme of your hair salon? 

What are the reviews like on the hair dryers that you are considering? Are there more positive than negative reviews or vice versa? 

What special additions come with the hairdryer such as nozzle attachments, no-slip handles, tangle-free cord, and etcetera? 
Rating: 4.2 out of 5 stars
Number of ratings: 2,235 
Amazon Perks:
Purchase a 3-year protection plan for $2.99 per unit you order 

Free shipping on orders that cost $25 or more

Free returns if the product is not to your liking
Features: 
Ionic technology

1,875-watt hairdryer

Three heat settings for styling

Two-speed rocker switches to change the speed of the hair dryer's airflow 

Check for prices by clicking on the link of the name of this hairdryer. 
Rating: 4.5 out of 5 stars
Number of ratings: 571
Amazon Perks:
Amazon's Choice product.

Save 5% at checkout with a digital coupon.

Receive free shipping on the product. 

Purchase all of the following in a bundle price or buy the hairdryer only 

Professional Ionic Salon Hair Dryer 

Blow Dry Round Hair Brush 

HSI Professional Glider flat iron 

Check for prices by clicking on the name of this hair dryer above. 
Features: 
Two nozzle attachments for customized styling

Lightweight design for use by a salon stylist to service clients' hair.

2200W motor to power hairdryer to optimum and quality airflow.

The handle is non-slip, so no accidents while styling. 

Removable filter that helps hair to not be sucked into the device while in use. 

Three heat settings: cold, warm, and hot.

It can choose high or low as a speed setting.

Cool shot button included.

Can get a 100% refund if not satisfied with the product up to 60 days after purchase. 
Rating: 4.3 out of 5 stars
Number of ratings: 1,527
Amazon Perks:
Free shipping

Apply for an Amazon Visa credit card and get the hairdryer for $29.99 after approval. ($50 savings)

Receive free Amazon product support for purchasing this particular hairdryer. Great for newbie business owners who are not very technical and may need assistance if something goes wrong with one of the devices. 

Buy this hairdryer and a Nano Titanium Universal Finger Diffuser from the same brand as a bundle

Check for prices by clicking the name of the hairdryer above
Features:
2000 watt operating motor

Six heat and speed settings to set style

Ionic technology lessens drying time

Suggested for frizzy hair

Includes a concentrator attachment

Cold shot button included
Rating: 3.9 out of 5 stars
Number of ratings: 254
Amazon Perks:
Get free shipping when ordering this hair dryer. 

Purchase the Hot Tools hair dryer, curling iron, and nano ceramic curling iron as a bundle. 

If signing up for Amazon Rewards VISA card for the first time, receive $50 off your purchase. 
Features: 
Comes in white or red (check for prices by clicking on the name of the hairdryer above) 

Direct ion technology perfectly formulated in the hairdryer to provide well-rounded hair flow to lessen hair frizz

Lightweight enough to be used for styling people's hair at a salon.

Cool shot will help set the client's preferred style into place

Cord is 8 ft long and will not tangle while a salon stylist is at work

Comes with three hair dryer attachments

Concentrator

Finger diffuser

Pik attachment
Rating: 3.8 out of 5 stars
Number of ratings: 797
Amazon Perks:
Can purchase a 3-year protection plan for the hairdryer

Free shipping and free returns for this product

Can purchase as a bundle 

Conair Pro Style Bonnet Hair Dryer 

Diane Double Prong Clips 80 ct 

Conair Magnetic Rollers 75 ct

Check for prices by clicking on the name of the hairdryer above
Features: 
Two heat and speed settings to set style.

1875 watt operating motor

Super large hood gives room for a clients' possible head full of big hair rolls

The height of the bonnet hair dryer is adjustable. 

Carry handle to transport throughout the salon as needed. 

Folds in a compact way to be stored when not in use in hair salon.

Can be used at home too. Maybe have clients rent the device off of you for a fee to increase your revenue.

This arrangement works best for an in-home hair salon.
How to create your hair salon business marketing strategy.
Tips for an In-Home Hair Salon
Speaking of an in-home hair salon, it's possible to make it happen! If you do not have enough capital to get a brick and mortar hair salon just yet, consider an in-home small business option to get you started and still do what you love as a cosmetologist. 
Here are some tips for operating an in-home hair salon. 
Have 3-4 work areas set up in the salon part of your home. 

Hire 1-2 part-time hairstylists to start out depending on the volume of your client base. 

Write off all your salon expenses on your taxes. 

Keep all your receipts of your expenses for the salon.

Keep an Excel spreadsheet of the client name, hair service done, and the amount paid to you. 

Have a receipt booklet to write out receipts for hair services. You keep a copy, and your client keeps the other copy. 

Sign up for Square to accept credit card payments.

Put your hair services as a little extra to cover that specific Square fee if the client decides to use a credit card. 

Start a loyalty program to encourage more clientele to come to your in-home hair salon. 
Conclusion 
No matter if you decide to operate an in-home hair salon or a brick and mortar hair salon, you are going to need hairdryers regardless! Take your hairdryer shopping seriously. After your clients' hair is washed and possibly cut, the hairdryer will be the first step to styling their hair. 
While it may be tempting to get the least expensive hair dryer to cut expenses for your hair salon, this is not always the best rate. Look for a hairdryer with a mid-range price, at least to be higher quality for your clients. You do not want to purchase the least expensive hairdryer and risk your clients' hair not coming out correctly due to the possible low quality of the hair dryer's performance. 
Go with your best judgment when purchasing a hairdryer for your hair salon. This top 5 list should provide only suggestions to help you get started on your hairdryer comparison shopping. You may or may not consider one of the hairdryers on this list, but just remember that you will make your best choice as you become more informed on the professional hair dryers market. 
Related Questions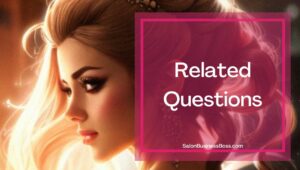 What are the best hair dryers of 2019?
According to Shopper Advocate, the best hair dryers of 2019 are:
SRI Salon Dry Pro Blow Dryer

Dyson Supersonic Hair Dryer

Harry Josh Pro Dryer 2000
What are the best hair dryers for frizzy hair of 2019?
According to the Best Reviews Guide, the top 10 best hair dryers for frizzy hair of 2019 are:
Kipozi 1875 Watt Hair Dryer

Remington D3190A Damage Control Ceramic Hair Dryer

Xlinder 1875 Watt Professional Salon Infrared Hair Dryer

Revlon One-Step Limited Edition Hair Dryer and Volumizer

Segbeauty Hair Dryer Diffuser Attachment

Revlon 1875W Hair Dryer with Clips

Jieusdirect 1875W Professional Tourmaline Dryer

Trezoro Professional Ionic 2200W Hair Dryer

Snahike Universal Hair Diffuser Attachment

Kaleep 1875W Professional Infrared Hair Dryer
What are some tips for choosing the best hairdryer?
Tips for choosing the best hair dryer include:
Using a titanium hair dryer if the client has a lot of hair to style.

Purchasing an ionic or tourmaline hair dryer to help tame naturally frizzy hair. 

If you have fine or dry hair, purchase a ceramic or porcelain hairdryer. 

It should be 1500 watts or more for optimal styling performance at a faster rate.

Cool shot buttons help to lessen frizz when styling hair.
Looking to start your own Salon? Get the documents you need to get organized and funded here.
Please note: This blog post is for educational purposes only and does not constitute legal advice. Please consult a legal expert to address your specific needs.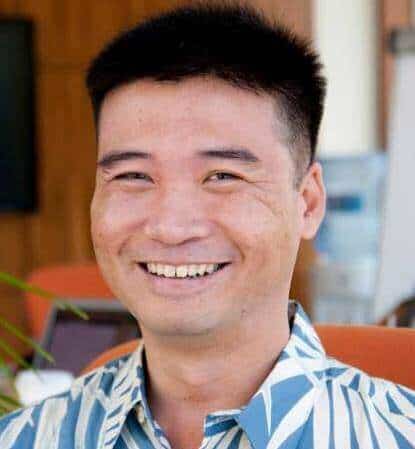 Shawn Chun is an entrepreneur who has owned several types of businesses from a coffee shop to an import and export business to an online review business plus a few more and now creates online resources for those interested in starting a salon business. It is demanding work he loves to do it. Shawn says "I do it for those passionate about their business and their goals. I know how hard the struggle is to obtain and retain clients, finding good employees all while trying to stay competitive."
Our mission is to empower you as a strong leader of your client base. We'll teach you online marketing strategies, smart branding moves, and more that will make your salon business memorable and worth talking about.