You finally decided to take the plunge and open your hair salon but realized you do not know where to start. Do not worry! We have all been there. It is quite normal to feel overwhelmed, stressed, and anxious — but trust me, in the end, it will be worth it. 
So, today I will share valuable tips, dos, and don'ts to consider when opening a hair salon. The goal is for you to gain useful insights and startup that will make for a smooth(er) journey, such as:
The Advantages of Owning a Salon
Key Factors to Consider When Opening a Salon
How to Find Good Salon Employees
Mistakes to Avoid

 

Advantages of Owning a Salon
The beauty and cosmetics industry is one of the sectors with the best startup statistics. Therefore, if you are contemplating opening a hair salon, you are already on the right track. 
More so, owning a salon comes with a series of benefits, including:
• Working in a Profitable Industry
I am sure you already did your research and know that the beauty and cosmetics industry is a multibillion business. In 2019 alone, it accounted for more than $445M in the U.S. — and according to recent data, it is one of the fastest-growing markets in the world. So, one of the most obvious benefits of owning a salon is its economic potential. 
Salon owners can have a net income of approximately $41,000 a year. Furthermore, depending on your services' scope, business' size, and clientele, your salon can make between $60,000- $120,0000 a year or more.
• Options for Growth
As I mentioned before, the beauty sector is a fast-growing market, given that this industry is continually evolving and advancing. Therefore, you will always have room to grow and expand. The secret is establishing a solid client base, creating a recognizable brand, and keeping up with new trends.
Plus, salons can encompass a wide range of services ranging from nails and hair to waxing, facials, and even massages. So, depending on your client's needs and wants, you can always offer them more than just hair-related services. 
• Career Advancement Possibilities
Career advancement is one of the biggest drivers and advantages of owning a salon. Estheticians, who have spent years working in the industry, usually have all the qualities and knowledge needed to make it independently. Hence, opening their hair salon would be a natural transition.  
Nonetheless, if this is not your case (and you have never worked in a salon before), know that owning a business will make way for personal fulfillment. Entrepreneurs are usually strong, resilient, and assertive people. Thus, opening a salon also becomes a medium to build a reputation, name, and image amongst your community or peers. 
For more advantages and disadvantages, check out this article HERE!
• Decision-Making Power
Another very significant benefit of owning your salon is that you will be in charge of everything related to the business. As a result, you will be the one in control of the decision-making process. 
As a hair salon owner, you can and will take over the following responsibilities:
Managing the work schedule 
Hiring the people, you want to work with 
Deciding on what services you offer and determining how much you will charge for each one
Remodeling/decorating according to your preferences. 
Deciding what products, you buy
Establishing the business model
Developing the marketing and PR strategy 
And more. 
Key Factors to Consider When Opening a Salon
There are a lot of things to keep in mind when opening a salon, but just like with any other type of business, there are factors that play crucial roles, and that could make or break your salon. Below a list of the most important things to consider:
• The Business Plan
It is pointless to try to set up a salon without thoroughly mapping and planning your moves. Therefore, you will need a plan to cover at least the first year of your business. This plan should be thorough and will act as the road map to your goals by listing objectives, tactics, budget, marketing efforts, and more. 
• Services, pricing, and products
A salon cannot exist without the right mix of services, pricing, and products. Hence, consider your buyer persona or your "ideal customer." Think about his/her needs and wants and try to develop a service offering that will appeal to them. Then, work on the products that will best cater to tor their needs. Lastly, create a pricing model that is both reasonable and productive. 
• Marketing
In today's saturated market, a good marketing strategy is vital to any type of company's success, as it is directly related to profitability and sales. Thus, make sure you set apart a reasonable chunk of your budget for marketing and public relations practices. 
• Competitors
You must have a good grasp of who your competitors are and what they do. A hair salon owner needs to be aware of the market his/her salon is operating in. 
In other words, make sure you know the services, products, promotions, offers, treatments, and techniques your competitors offer. By doing so, you will be one step ahead of the competition and can craft your salon's unique selling proposition. 
How to Find Good Salon Employees
In the beauty and cosmetics industry, having competent and committed employees is vital for your business to succeed. When it comes to salons, your staff becomes your brand's face and soul as they are the ones directly interacting with your clients. 
So, how do you make sure you hire the right people? Simple. Start by determining what it is you are looking for in a candidate. In my experience, making a list of qualities and skills you are looking for is a great place to start!
Hence, write down education, license, experience, and skills requirements. Once you have that out of the way, make a separate list for crucial personality traits or "must-haves" (e.g., excellent interpersonal skills, an eye for detail, punctual, responsible)
Now that you have a clear picture of who your ideal employee is, develop a colorful amicable ad that is attractive and informative. Do not forget to highlight the advantages of working for your salon or leave out your business' policies and pre-requisites for the position. Keep it short! You can elaborate on the details once you have vetted the right candidates. 
Lastly, decide where you will be advertising your vacancies. I always recommend posting it first on your website or social media profiles. By doing so, you will target people who are already familiar with your brand and your salon. 
If you are looking for more exposure or are just starting, consider advertising on specialized websites such as Glassdoor, Monster, and Indeed.
If you follow all these steps, you can rest assured you will attract only the right candidates! Consequently, your recruitment process will be easier and more efficient. 
Mistakes to Avoid
When opening a hair salon, or any other business, you will always make mistakes. Making mistakes is part of being an entrepreneur. Nonetheless, there are specific rookie errors you can avoid and must avoid, such as:
1. Not having a defined Corporate Identity
The hair salon offering is huge, and so the competition is fierce! This is why you should always invest in your salon's corporate identity. Having a professionally designed logo, a beautifully decorated space, and a professional-looking website is a must if you want to break through the clutter and attract customers. 
2. Ignoring Social Media
Today, social media is everywhere. Everyone and their neighbor have a social media profile, whether on Twitter, Facebook, or Instagram. Thus, your business shouldn't be the exception! 
Social media can be a powerful tool. It can help you stay on top of what people are saying about your salon. It can be used for market research. It can help you get your message across. And it can be a great marketing medium. Thus, make sure your salon has an online presence. 
3. Waiting for a vacancy to start recruiting
It might seem odd, but do not wait until you have a job opening to start looking for a replacement. As I explained before, your staff is your most valuable asset. Thus, by the time you have a vacancy, you are already losing money because there is one less team member. 
Hence, the remaining staff would need to cover those hours or clients until you find a replacement, and that usually brings more problems than the ones it solves. Plus, if he/she was the only specialist catering to a particular service, you would have to cancel that service altogether until you find the right candidate to replace them. 
4. Not paying attention to customer service
When starting a hair salon, one of the most fatal mistakes business owners make is not paying enough attention to customer service. You might indeed feel that there are other things to worry about, such as budget, marketing, and staff. But, if your clients are not happy, your business will fail. It is that simple! 
Hence, your goal should always be to provide customers with a pleasant and unforgettable experience so that they keep coming back to your salon. 
5. Trying to do everything on your own
Although sometimes it is tempting, you should never try to do everything on your own! You might think you are capable. But it is always better to seek professional help — especially when taking care of the salon's bureaucratic aspects such as taxes, accounting, insurance policies, licenses, and more. 
Related Questions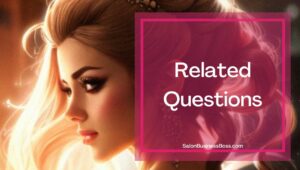 1. How long will it take to develop a clientele for my hair salon?
There is no definitive answer. It all depends on your marketing and public relations practices. Nonetheless, studies have shown that crafting a list of loyal clients takes between 12-18 months. But, most salon owners say it takes more or less three years to find and captivate your desired audience.
Looking to start your own Salon? Get the documents you need to get organized and funded here.
Please note: This blog post is for educational purposes only and does not constitute legal advice. Please consult a legal expert to address your specific needs.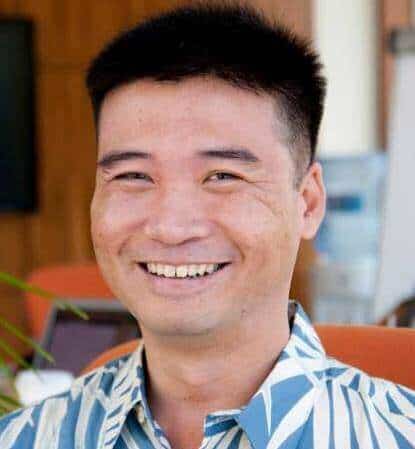 About the author. Entrepreneur and Salon Business Fan.
Hi! I am Shawn and I am a happy individual who happens to be an entrepreneur. I have owned several types of businesses in my life from a coffee shop to an import and export business to an online review business plus a few more and now I create online salon business resources for those interested in starting new ventures. It's demanding work but I love it. I do it for those passionate about their business and their goals. That's why when I meet a salon business owner, I see myself. I know how hard the struggle is to retain clients, find good employees and keep the business growing all while trying to stay competitive.
That's why I created Salon Business Boss: I want to help salon business owners like you build a thriving business that brings you endless joy and supports your ideal lifestyle.