Are you looking to buy or sell a salon? Are you wondering how much your salon is worth? You want to be sure you know the correct estimated worth of a business before agreeing to any deals so that you don't get short-changed. Most salon owners wait till it's time to sell before thinking of ways to improve the value of their business. You don't want to wait until it's too late to get a good selling price before you valuate your salon.
The value of a salon is usually calculated using either of the two methods. You can either pay a few thousand dollars to a valuation firm to do it for you or take the do-it-yourself route. Here are ways to get a pretty good estimate on your own:
Two to four times the net income- before tax- plus inventory value.

25-30 percent of the total revenue, plus the inventory value.
Factors that Affect the Value of a Salon
Before you hurry off to do your calculations, you should know that several factors drive how much a salon is worth. Considering these factors, together with the formulas above, will give you a proper valuation of the salon.
Flow of profit
It's not uncommon to find that a salon sells products alongside the beauty services that it offers. This is one major way salons can get revenue in their businesses. These products make up the inventory of the salon. They could be organic or traditional hair products, hair accessories, nail products, etc. Some salons also add other services like manicure, pedicure, and waxing to improve their bottom line.
Multiple streams of revenue may make a salon look good on the surface. However, note that we're not talking about "flow of revenue" but "flow of profit" i.e. net profit. Before you conclude on how good the salon looks, remember that not all the streams of revenue may be profitable. It is better to have a few streams that are profitable than many streams that bring in revenue but no significant profit. A salon that fits this description may also be more difficult to manage.
To get an accurate conclusion of how profitable a salon is, take a look at its balance sheet. The profit and loss accounts may not factor in, for example, the owner's salary because they may not consider it as an expense. The balance sheet shows how healthy a salon is. Another thing to consider, however, is the fact that some salon owners create expenses to reduce net profit in the books so that they can lower how much they pay as tax. Your financial records are the most important indicators of your salon's strength.  The only time your financial records do not tell the truth to the buyer is when it has been tweaked over time. If you are a salon owner looking to sell your business in the future, you don't want to do this to avoid damaging the market value of your business.
A steady flow of profit, and not necessarily revenue commands a high selling price for a salon.
Taxes
These days, it has become a trend among salon owners to rent out booths or stations in their shops to stylists. These stylists in turn pay them a rental fee. In cases like this, the state considers the stylists to be employees instead of contractors. If you're buying such a salon, you want to consider the possibility of the IRS requiring you to pay FICO tax at any time.
Existing staff
The skill of the stylists that work in a salon is a big factor in attracting customers and keeping the business profitable. The downside, however, is that they also have a high turnover rate. This means that employing and marketing a new set of stylists will attract extra costs. 
Also, if the stylists that intend to leave the salon after the sale are the ones that attract more customers, it is expected that the salon may be less profitable after the sale. This will affect the market value of the salon.
A buyer desires that the business remains as profitable, or becomes more profitable than it was under the management of the previous owner. In a situation where the owner is the best stylist at the salon and attracts more revenue than the stylists, they might as well be waving a big red flag at the buyer. Therefore, an ideal situation for a buyer would be one in which the customers come to see the stylists and not the owner. This way, even after ownership changes, it will still be business as usual.
Facility
The physical condition of the salon gives a buyer the first impression of its value. If the upkeep of the facility has been neglected for a while, it will affect the valuation negatively. If your landlord is not doing his part in maintaining the facility, you may have to take responsibility for it. Things like new paint on the walls, tiles on the floor, and a generally clean salon make a difference in impressing the buyer. What the buyer imagines that they'll spend to make the salon look presentable is usually more than it costs. This is why they are quick to drive the selling price down.
Your buyer will typically want at least a 5-year lease on the salon at the time of sale. Also, most leases are not transferable. If you have only a couple of years left on the lease, you may want to meet with your landlord to discuss and agree on new terms.
The location of the facility also affects valuation. If it's located in an area with enough traffic to attract customers from, its market value will increase. This is even more likely if the salon has operated in that location for up to 3 years and has had a steady flow of profit in that time.
Competition
It is quite easy to break into the beauty industry because it doesn't have as many restraints as other small businesses do. Competition should not affect a salon's valuation negatively as long as it has successfully distinguished itself from its competitors. Having the best stylists in the area, and multiple sources of profit are ways to easily stand out from the competition.
Brand awareness is another way to deal with competition. With all the marketing channels that exist today, a strong market presence in the industry is also a strong point during valuation.
Now that we have considered the factors that affect evaluating a salon, we can proceed to calculate the estimated value of the salon.
Steps to Valuating a Salon
Calculate the fair market value of the inventory
This is a total sum of the fair market value of the inventory the salon has at the time of sale. Remember, that these products have shelf lives. It is also common for beauty items to go out of fashion. To account for this, factor in a discount of 20-30 percent.
Determine the right multiple for the income before tax
You need to determine whether you'll be using a multiple between 2 to 4, less, or more. The better the profitability of the business, the higher the multiple will be.
Weigh the business against the factors discussed above
Questions like: How profitable is the salon? Is it located in the target area? How much will renovations cost? Will I need to employ a new set of stylists? How much presence does the salon have in the market? What are the tax implications of buying the salon? are commonly asked and answered during a valuation process.
The final stage is to slot corresponding values into both formulas and do your calculations. There, you now know how much the salon is worth.
I hope you enjoyed learning how to evaluate a salon. It is important to be aware of the market value of your salon, even if it's just for your peace of mind. A good valuation process gives you an overview of how your salon is doing according to industry standards. You'll also be able to focus on increasing your value and not just your revenue. If you eventually decide to sell your business you can be sure you'll get premium value for it.
Not sure how much to pay yourself? Check out our article here to help you!
Related Questions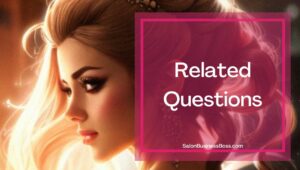 How often should I evaluate my salon?
If you only want to keep abreast of your salon's market value, you can do a valuation every year. However, if you plan to sell it, you may need the services of a valuation firm to accurately estimate the value of your firm. Another good time to do a valuation is after a major change in the economic climate.
How much is a salon worth?
Buying an existing salon will cost anywhere from $40,000 to $250,000. The price is determined by the size of the salon, its location, the condition of the facility, the value of the equipment, and the products that come with it.
Looking to start your own Salon? Get the documents you need to get organized and funded here.
Please note: This blog post is for educational purposes only and does not constitute legal advice. Please consult a legal expert to address your specific needs.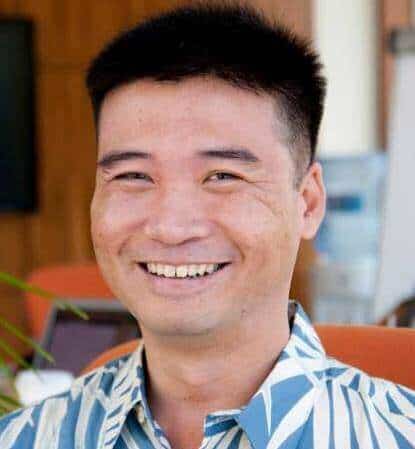 About the author. Entrepreneur and Salon Business Fan.
Hi! I am Shawn and I am a happy individual who happens to be an entrepreneur. I have owned several types of businesses in my life from a coffee shop to an import and export business to an online review business plus a few more and now I create online salon business resources for those interested in starting new ventures. It's demanding work but I love it. I do it for those passionate about their business and their goals. That's why when I meet a salon business owner, I see myself. I know how hard the struggle is to retain clients, find good employees and keep the business growing all while trying to stay competitive.
That's why I created Salon Business Boss: I want to help salon business owners like you build a thriving business that brings you endless joy and supports your ideal lifestyle.