The beauty and cosmetics industry is a multibillion business. According to recent research conducted by Reuters, it is valued at approximately $532 billion worldwide. As a result, it is considered by many as the perfect entrepreneurial opportunity or what people commonly refer to as a 'gold mine.'
But is owning a salon really profitable? The answer is yes! The average salon makes $19,000 a year ⁠—and depending on a series of elements (e.g., the scope of services, size of the business, clientele), a salon can earn up to $60,000 a year or more. 
Thus, if you are considering opening a salon, continue reading. In this article, we will take a closer look at the industry and explain the concepts of salon revenue and profit.
Crunching the Numbers
The salon industry is an extensive sector. Thus, for the purpose of this article, we will define a salon as: "any establishment that primarily offers hair care services." In other words, places that specialize in hair cutting, hair coloring, and hairstyling, although these companies may also provide different types of services, including nails, waxing, and skincare treatments. 
Based on this definition, there are over 300,000 salons in the country —all of which accounted for over $445 million in 2018. And according to recent studies, it is also one of the fastest-growing industries in the U.S. with an annual growth of 2.4%. Hence, it is safe to say that salons are catering to a high-demand market. 
However, it is essential to note that these statistics are very subjective and will highly depend on how the business is managed. For instance, the median salon profit margin is 8.2%, 0.5% higher than the general business average, which is 7.7%. Meaning, that if the average salon is generating $19,000 in profits with 8.2% of profit margin, sales are actually over $231,707 a year. 
But, for a well-established brand that has been in the industry for a couple of years, sales can sum up to be $100,000 – $300,000, and profit margins can range between 2% to 17%. 
How Much Does a Salon Owner Make?
This brings us to our next point. Now that we understand that salons are profitable, you may want to know exactly how much a salon owner makes. After all, with great power comes great responsibility, and this type of business needs to take into consideration a wide range of expenses. 
According to the National Bureau of Labor Statistics, salon owners can make an average of $41,000 a year. Thus, if we keep in mind that the median wage for workers in the United States is $47,060 per year, it is actually quite lucrative. Besides, this is based on a 40-hour workweek. When in reality, salon owners usually have more flexible hours and may not even work every day of the week. 
But, even if that is the case, an income range of $41,000 and $132,000 is considered to be middle class. And, overall, people in the salon industry make more money than the average office employee. 
Making Your Salon More Profitable 
Okay, so if you believe that $41,000 a year is not worth your while, there are plenty of ways in which you can make your salon more profitable. As a result, your income can increase exponentially. A few examples are:
Including product resale to your business model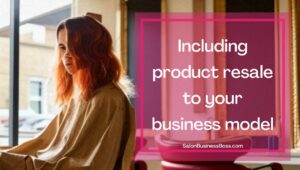 One of the fastest and most efficient ways of increasing profits is by cross-selling products and services. To do so, you can develop a line of beauty products ranging from conditioners and shampoos to lotions and makeup. Or enter negotiations with established brands to re-sell their products in your salon. 
More often than not, product sales have profit margins that are 2-3 times higher than beauty or hair treatments. Also, recent data shows that salons are also 30% more prone to retain a customer if she/he makes a retail purchase.
Expand your service offering
If you believe that you are capable of adding new services to your salon's menu, this is another excellent way to increase profits. So, if you specialize in hairstyling, consider hiring waxing or nail specialist as a means to expand your business into different areas. 
Keep in mind that clients will spend more if you give them a reason to visit your establishment more often. 
Develop a loyalty program
This may seem like a poor way to make more money, but in the salon industry, customer loyalty is critical! Mainly because the competition is fierce, and thus it can be hard to keep up with bigger and more established brands or franchises. But also, because the salon business highly depends on consumer spending. 
Thus, giving clients rewards and benefits is a way of incentivizing them to keep visiting your business. Whether it's a "Buy 5, Get Your 6th Haircut Free" card or offering 20$ off any service for rewards for referrals, think of ways in which you can reward loyalty. Furthermore, when clients are happy with a service, they are 60% more likely to recommend you to others.
Have an online presence 
Having an online presence can skyrocket your sales! According to recent data, 88% of consumers in the U.S. research online before making a purchase (whether that purchase is a product or a service.) Besides, 64% of small businesses have a website, meaning that if your salon is nowhere to be found online, chances are clients will go to a competitor. 
Nonetheless, having an online presence can be both a blessing and a curse depending on how you use it. Thus, if you feel like you cannot afford a professional-looking website, it is best if you start off with social media. After all, it has virtually no cost and can be managed by you (or one of your staff members.)
If you decide to go with social media, start off by creating a profile on the platform, you feel the most comfortable using. Also, you must always portray your brand in a good light by using appropriate language and posting only relevant content. 
Reduce expenses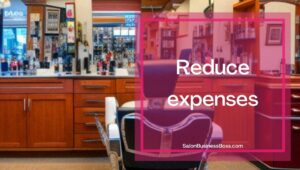 Running a salon business comes with fixed and variable costs that you will need to consider and control. As you know, fixed costs include things like rent, insurance, wages, and utilities, which represent a monthly expense. Variable costs, on the other hand, are more related to sales and hence, may vary depending on the month or time of year — these include products, supplies, marketing, and more. 
Overall, you should always try to keep your fixed costs low. More so, salons owners need to continually look into their business model to find out ways in which you could cut down on expenses. Simple changes such as eliminating products that aren't selling or re-negotiating prices with suppliers can go a long way. 
Why Are Some Salons More Profitable Than Others?
We have already established that having a salon is a very lucrative business. However, while most salons are considered profitable, there are a few factors that contribute to some establishment, making more money than others. Below we will go over the main reasons why some brands sell more or have better profit margins:
Client Retention
Let's begin by saying that what differentiates a successful business from an 'okay' company is primarily its ability to retain a loyal clientele. Like we have said before throughout this article, you must always strive to build strong, lasting relationships with your clients. 
Thus, think about ways in which you can set your salon apart from the competition and ensure repeat business. The best way to do so is by making sure your customers are receiving what they are paying for. In other words, make sure your services' quality goes hand-in-hand with your price range. 
Additionally, pay close attention to how your staff treats and relates to your clients. Hiring capable, friendly staff is also a great way to improve client retention. After all, your salon's personnel become the face of your brand — and more often than not, they develop strong relationships with clients that, in return, will follow them wherever they go. 
Brand Recognition
Although this primarily applies to franchises, brand recognition has a lot to do with a salon's profitability. Salons that take the time to build up their brand and invest in solid marketing campaigns usually have higher profit margins. 
Successful salons need to not only retain the customers they have but also continually seek to attract new customers. Hence, having a clear marketing strategy is very important! Aside from the obvious marketing actions, such as having seasonal sales or weekly promotions, you should also invest time (and money) in more complex initiatives. 
For instance, think about crafting a series of Google Ads or advertising in a local newspaper. Also, consider having a spokesperson or hiring an 'influencer' to motivate new people into coming in. These types of actions will help position your company and increase brand awareness.
Lastly, think of how you are going to market your salon—having well-thought-of communication strategies allow you to deliver your vision and brand's mission effectively. Whether it is highlighting the use of natural products or state-of-the-art equipment, effective marketing campaigns will have a significant impact on your sales. 
Services Offered Match Client Needs
Another reason some salons are incredibly more profitable than others is that their services cater to the specific needs of their target audience or location. For example, if a salon is situated in a wealthy community, clients may expect a superior level of service or top-of-the-line products that they will not find anywhere else. Meanwhile, salons located in neighborhoods surrounded by offices can attract clients who value efficiency and may not pay attention to what products are being used.  
Hence, if you wish your salon to be successful, you should always conduct market research to get to know your audience. As a result, you will be able to cater your services to their specific needs and make the necessary changes to your business model, pricing structure, or service offerings. 
As you can see, there are many ways in which you can increase a salon's already profitable business. It all depends on how much time, effort, and money you are willing to invest to guarantee your salon's success. Also, keep in mind that marketing, staff, and the way you managed your company will profoundly impact your profits. So, never underestimate the power of a good marketing strategy, hiring skilled staff, or cutting down on unnecessary expenses!
Moreover, if you continue to have doubts, we recommend you do your homework by asking industry experts or other salon owners. As a result, you will have a more comprehensive view as to whether or not you should invest in this type of business. 
Related Questions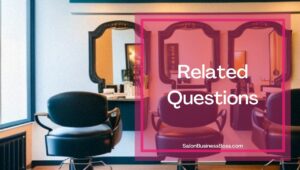 What are the advantages of owning a salon business?
Aside from the obvious benefits that include catering to a high-demand market and being a very profitable industry. Owning a salon comes with a plethora of other benefits and advantages such as:
You have plenty of options for growth at a professional and personal level. 

You can manage your work schedule as you see fit, hence having more flexible hours and on-demand vacation time. 

You can choose the people you work with, hiring only qualified personnel to represent your brand.

You do not require to have any formal education.
How much does it cost to open a beauty salon?
Opening a salon is very costly when compared to the initial investment needed for other businesses. Overall, the median cost for opening a beauty salon is $62,000; but, it can vary from $2,000-$500,000 depending on a series of elements (e.g., your business model, the scope of services, size, location)
Franchises, on the other hand, are more expensive. Depending on how well-known the brand is, how many branches it has, and the terms and conditions, the initial fee can range from $30,000 – $60,000. As a result, buying a salon franchise can add up to a total of $182,000 to $244,000. 
Looking to start your own Salon? Get the documents you need to get organized and funded here.
Please note: This blog post is for educational purposes only and does not constitute legal advice. Please consult a legal expert to address your specific needs.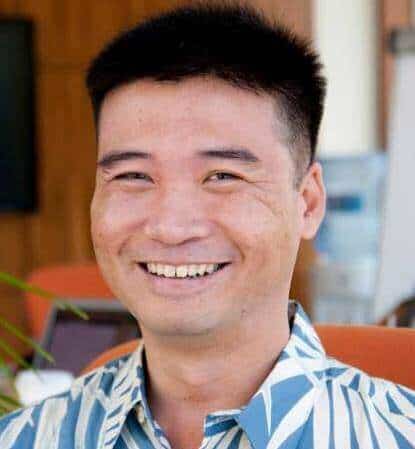 About the author. Entrepreneur and Salon Business Fan.
Hi! I am Shawn and I am a happy individual who happens to be an entrepreneur. I have owned several types of businesses in my life from a coffee shop to an import and export business to an online review business plus a few more and now I create online salon business resources for those interested in starting new ventures. It's demanding work but I love it. I do it for those passionate about their business and their goals. That's why when I meet a salon business owner, I see myself. I know how hard the struggle is to retain clients, find good employees and keep the business growing all while trying to stay competitive.
That's why I created Salon Business Boss: I want to help salon business owners like you build a thriving business that brings you endless joy and supports your ideal lifestyle.