As a salon owner or manager, are you constantly thinking, "how can I get new faces through that door?" Does your work life feel like a constant loop of rinse and restyle (kind of like Groundhog Day)? Are you tired of running the same promotions day in and day out to no avail?
Hair salon specials and ideas to attract more clients:
Year-round Specials
Happy Hour
Birthday Bash
Friends of Friends
Nurses/Teacher/First-Responder/Professional Discounts
Military Appreciation
BOGO/Buy 2 Get 1 Free
Back-To-School Specials
Blow-out Bombs
Community Give-Back
Pre-booking Discounts
Free Scalp Massage
Buy Two Products and Receive a Discount on Future Services
Color Promotions
Product (NOT SERVICE) Loyalty Cards
Selfie, Hashtag, Tag & Comment
Loyal Royals
Spring Promos
Mother's Day Specials
Spring Fling
Valentine's Day
Feelin' Eggs-Tra Lucky
Prom
Summer Specials
Summer Lovin
Throwin' Shade
Father's Day Specials
Fall Promos
Fallin' into Fall
Don't Be a Fright
Winter Specials
Black Friday/Cyber Monday
Small Business Saturday
Warm Up Your Style
Gift Certificate Specials
Twelve Days of Christmas
Christmas Gift Packs
Salon Stocking Stuffers
New Year, New You
Are you searching for salon specials and other ideas to help you develop your salon? This article has been written with you in mind. So, grab your sharpest shears, warm up your wax pots, dust off your favorite makeup brushes, and let's get down to business!
Why should I run specials or promotions in my salon?
If done correctly, salon specials will definitely give your business a boost and bring a host of benefits your way, including:
A higher number of clients and appointments
Increased client dedication (more money spent)
Grab the attention of new customers
Pulling lapsed clients back into your salon
Offering new services, products, and treatments to your customers
They're fun!!
How can I run successful specials and promotions in my salon?
One of the most important things you want to ensure a new salon special or promotion does is deliver profit! Your promotions and specials should always play a role in the broader marketing strategy to boost customer capture, salon recognition, and customer retention. Here's a short checklist to follow when running your special promotions:
Why are you doing the promotion or special in the first place?
Is it going to generate profit as well as revenue?
Set your goal! Is it profit, up-sales, product sales, number of new clients, and so on?
Determine a solid budget for marketing and advertising.
Don't discount your services–add value!
Always include an end date for the special, and be sure to make it clear that you, the salon owner, can stop the promotion or special at any time.
Choose specials and promotions that clients want to purchase.
Work closely with your suppliers to take part in their national promotions.
Make sure you're promoting on social media as well as on your website.
Develop specials that can be easily shared on social media or by word of mouth (FREE ADVERTISING!).
If using a database for customer emails, split your email database into divisions and only send promotions to one division at a time.
Be sure to include in your promotion information that specials cannot be combined with other offers.
Offering new client discounts can result in losing loyalty from existing customers.
Be sure your special is legally compliant (this is kind of important!).
Be able to track your promotion.
After the special or promotion concludes, be sure to review all your sales and data concerning your pre-set targets.
When should I use my salon's specials ideas?
There's a multitude of reasons for running a special or promotion in your salon. A few times when your salon could genuinely benefit from specials are when:
You need to fill time slots that are typically not booked.
You are opening a new salon.
The salon has been remodeled.
Ownership of your salon has changed.
A new member has joined your team.
New products and services are available at your salon.
So, we've covered the basics of why, how, and when for specials and promotions. Let's get to the real reason why you're here: the what!!
Check out these incredible loyalty card ideas for your salon!
Ideas for salon specials and promotions
Year-round promotions
Happy Hour: Run promotions during your "slow" hours (kind of like the local bar does for drinks!)
Birthday Bash: Offer a free gift or add-on service for clients on their "special" day
Friends of Friends: Give special discounts to loyal clients who refer friends or family to your salon.
Nurses/Teacher/First Responder Discounts: Choose a profession to offer a discounted service/product to
Military Appreciation: Offer specials or promotions to those actively serving, or have served, in the United States military
BOGO/Buy 2 Get 1 Free: Offer a free or discounted product or service with the purchase of one or more of equal or greater value (purchase a cut and color, receive a unique styling for free)
Back-To-School Specials
Blow-out Bombs: Pre-sell a set number of blow-outs for a (slightly) discounted price. This doesn't just have to be blow-outs; you could efficiently utilize another service in this same pre-paid manner.
Community Give-Back: Partner with a local charity and donate a portion of your monthly/weekly/daily revenue. This is a great way to give back AND get a bit of free publicity.
Pre-booking Discounts: Offer clients a discount when they book services in advance
Free Scalp Massage
Buy Two Products and Receive a Discount on Future Services
Color Promotions: This one is especially great when coupled with techniques and tones that are hitting the market
Product (NOT SERVICE) Loyalty Cards: Offer a discount on products after the purchase of a set number
Selfie, Hashtag, Tag & Comment: Have clients showcase their new 'do by posting a selfie, tagging your salon, and using your hashtag to receive a discount on future services or products
Loyal Royals: Reward your loyal clients by offering a unique service or product that only THEY will receive.
Spring Promos
Spring is a notoriously slow time for salons, but you can change that with a few Spring-themed specials!
Mother's Day Specials: Offer mother/daughter makeovers, mom-only-manicures, or other specialty services catering to moms on their special day
Spring Fling: Discount a secondary service, like blow-outs or simple brow wax, to get your clients to "bounce" into spring
Valentine's Day: Promote to your heart's content (pun intended) with specials that can be pre-purchased, pre-booked, and pre-paid as a GIFT!
Feelin' Eggs-Tra Lucky: Have clients pick from pre-filled plastic eggs that contain a variety of winnings: from free product samples to discounts on secondary services
Prom: Offer bundled services, like manicure+makeup+hair, to leave your patrons feeling like a QUEEN!
Summer Specials
Summer Lovin': Offer a special discount on a summertime service, like a bikini wax or pedicure, to get clients ready for the beach
Throwin' Shade: Offer special discounts on hair color when combined with another service, like a cut or style
Father's Day Specials: Treat Dad's to a particular service, like a beard trim or steam facial, when coupled with a standard cut
Fall Promos
Fallin' into Fall: Offer a special on fall-themed manicures and pedicures or a pumpkin facial (which is aaaallll the rage, from what I hear!)
Don't Be a Fright: Halloween discounts for secondary services, like facials or makeup.
Winter Specials
Winter can be a hectic season for your salon. With that in mind, these promotions can take your revenue from the bottom of the stocking to the top of the tree!
Black Friday/Cyber Monday: You don't have to be a retail outlet to take advantage of the craziness that occurs on Black Friday/Cyber Monday! Offer your clients a pre-booking discount or a percentage off on retail items in your salon.
Small Business Saturday: Offer pre-booking discounts for services booked on this date
Warm Up Your Style: Base specials around hair color or styling services
Gift Certificate Specials: The spend X, receive Y promotions (for yourself or a friend) seem to work well around the holidays.
Twelve Days of Christmas: Revamp the lyrics to the tried-and-true Christmas classic to fit your salon. Make these specials available for each of the twelve days leading up to Christmas. This can be services, products, or even gift ideas! Be CREATIVE!!
Christmas Gift Packs
Salon Stocking Stuffers
New Year, New You: Offer services and product bundles to help clients enter into the new year feeling fabulous!
To cap it all off
Promotions and specials can be a great benefit to your salon, an excellent opportunity for you to create a bit of brand awareness, keep loyal clients happy, and bring new business right to your front door.
Use your salon's specials to add value and quality to the services that your team offers, not just simply bring bodies to the floor.
Related Question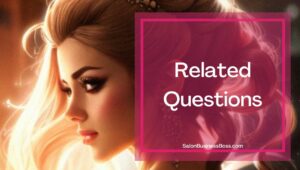 Are there any possible downfalls to offering promotions and specials in my salon?
Unfortunately, the answer is yes. If done improperly (no set goal, loose guidelines, and un-marked parameters), you could possibly:
Damage the long-term profitability of your salon
Hurt your brand
Create a discount culture that encourages price-driven coupon-grabbers
Lose customer confidence and loyalty
Looking to start your own Salon? Get the documents you need to get organized and funded here.
Please note: This blog post is for educational purposes only and does not constitute legal advice. Please consult a legal expert to address your specific needs.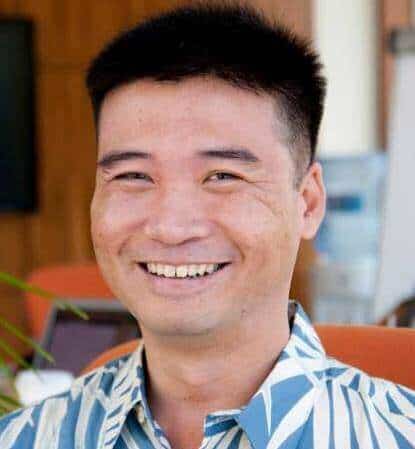 About the author. Entrepreneur and Salon Business Fan.
Hi! I am Shawn and I am a happy individual who happens to be an entrepreneur. I have owned several types of businesses in my life from a coffee shop to an import and export business to an online review business plus a few more and now I create online salon business resources for those interested in starting new ventures. It's demanding work but I love it. I do it for those passionate about their business and their goals. That's why when I meet a salon business owner, I see myself. I know how hard the struggle is to retain clients, find good employees and keep the business growing all while trying to stay competitive.
That's why I created Salon Business Boss: I want to help salon business owners like you build a thriving business that brings you endless joy and supports your ideal lifestyle.