Are you contemplating whether to add a few new salon chairs to your salon or you're about to start your new salon business, and you need help getting the right chairs? Then you are in the right place. A salon chair is one of the important items you will need in your new salon. This is where your clients will sit while working on their hair, so you must take your time to select the right one. 
In this post, I will guide and provide you with useful tips that will help you get the perfect salon chair. I will also share with you the important factors that need to be considered when making your decision. The factors to consider before purchasing a salon chair are, client comfort, stylish comfort, budget, quality, material, maintenance, and aesthetic. 
You need a chair that will conveniently accommodate your clients, and at the same time, make your work easier. With so many options available in the market, getting the right chair might pose a great challenge. Many people overlook the importance of having a good chair in their salon, and this is a big mistake. While a comfortable chair might not do much to convince the customer, a bad chair will never go unnoticed, and this in most cases can cause a lasting impression. I'm sure you don't want to lose customers due to a bad chair.
7 tips to follow in choosing a good salon chair
The tips I'm about to share are proven, and it is in your best interest to follow them. They will guide you in picking the right salon chair.
Client comfort
The goal of any serious business owner is the client's comfort, and this is one of the ways you can retain them. While making any business decision, you must always keep this in mind. So while picking a salon chair, make sure you're considering the satisfaction of your client, because you want them to have the best experience in your salon. Since the client may be sitting for hours depending on the service you are rendering, you must go for a chair made from good materials. A good salon chair is one that has full lumbar support with high-density foam cushions. It must also be wide enough to accommodate all sizes of clientele. Creating a wonderful experience for your client is one way to make them feel appreciated, and there's no better way to turn them into your loyal customers. 
The comfort of the stylist
The work of the stylist is a physically demanding one, and their comfort will determine how well they can work. Therefore, the long term comfort of your stylists should come next on your priority list. Hence, you should go for a salon chair with a hydraulic base that is adjustable to fit the stylist's height. Asides from that, the hydraulic must also have a lock feature that will make the chair stay firm, it must also come with full mobility. Furthermore, I will advise that you consider a reclining chair that will give your stylists ultimate control without sacrificing the comfort of your clients. 
Quality
The quality of construction is very important in the build of any equipment, and salon chairs are not left out. You want a sturdy and durable chair that can last you for longer, which is why you need a chair of good quality. Based on your budget, there is a wide range of options to choose from. I recommend that you go to the more popular brands because they are more reliable. Although quality salon chairs are expensive, they are a long-term investment that will save you money in the future. 
Budget
The price of salon chairs varies from high to low, so it's vital to have and commit to a reasonable budget. If your overall budget is small, spending a little more on your styling chairs is wise, as they are some of your most-used equipment. Furthermore, it will be a good indication of the standard of your quality to your clientele. There is a wide range of high-quality salon chairs in the market with prices varying from high to mid-range, and one of these should fit into your budget. 
Material
The material and the quality of material used in building your salon chair is very important, but unfortunately, many people overlook this and focus on just acquiring expensive chairs. The material will determine how you can clean and maintain your chairs, and you want something easy to maintain. Therefore, I advise that you stay away from fabrics and stick with vinyl materials instead. Vinyl is easier to maintain, and it lasts longer than most other materials. For the metal parts of your hair styling seats, chrome is a sturdy material that offers a trendy appearance, and the powder coating masks cracks and general wear and tear. Also, be mindful of your base options and the best base for your salon chair. Regular round, flat square, flat round, Italian, and star are some of the available options, but they all have their pros and cons. So you should have weight distribution, durability, maintenance, and repair in mind when making your choice.
Maintenance and cleaning
For your salon chairs to keep looking new, you must be cleaning them from time to time. This is why you need to go for chairs made with easy to clean materials. Fabrics and leather fade fast and are hard to clean and keep up with. Meanwhile, you can conveniently clean, high-quality vinyl. While the chair might be your main priority, don't forget to clean your chrome base to keep your station looking sleek and elegant. Also, a salon chair built with an open back or side provides the opportunity to easily remove hair from the chair.
Aesthetic
As you will discover in your search for the best salon chair, there are many designs to choose from. The easiest way to choose is to opt for chairs that suit the look of your salon, considering style and color palette is the best way to go in this regard. Take time to understand the style of your salon and give it a more customized look by going for the right chair. 
Types of salon furniture
There are different types of salon furniture, and each one has a purpose to serve. I will show you some of the most common types of salon chairs now. 
Barber chair
A barber chair is more masculine, and just like the name suggests, it is used in a barber's shop. It comes with features such as a recliner which makes the chair adjustable for shaving purposes. You can have a look at Dir's Vanquish Heavy Duty Hydraulic Barber Chair as it is a good example of the barber chair that you can have in your salon.
Dryer chairs
A dryer chair is one that has a dryer attached to it for services such as hair setting, perms, and color treatment. I recommend that you have a look at the BR Beauty Kate Dryer chair. 
Styling chairs
Styling chairs are much more different from the earlier mentioned salon chairs. They come in different types, designs, and shapes. Besides, they are also the commonest types of salon chairs. They are used mostly when giving a customer a haircut and they usually come with hydraulics. Therefore, the stylist can change the chair's height accordingly. Veronica hydraulic hair salon chair is a perfect example of styling chairs that you can have in your salon. 
Shampoo chairs
Shampoo chairs are generally simple in design. They also come with recliners so that the client can conveniently adjust their heads to the shampoo bowl. LCL Beauty Deluxe Oak Reclining Shampoo Chair is one of the best available in the market.
Reception chairs
These are simple design chairs with the sole purpose of accommodating customers in the queue. It is usually comfortable with not much attention to design. There are many options available in the market. Besides, you can go for either the single sets or joined ones. 
Check out our guide to different types of salon chairs HERE.
How to Clean Vinyl chair
Different techniques can be used to clean a vinyl chair, but I will be showing the easiest method. 
Create a solution of soap and water: you do not need strong chemical substances for doing routine cleaning, soap and water is enough to clean your vinyl salon chair. The exact quantity of soap and water that is needed depends largely on the number of chairs that you are cleaning. You don't need too much soap to do the cleaning, all is needed is just the right amount, and you're good to go.   
Get a soft bristle brush to do the scrubbing: to get the best result; you need to scrub all the sides of the vinyl chair. However, you don't want to damage your chair in the process, and this is why you need a soft bristle brush for the scrubbing. Moreover, you need a reasonable amount of pressure, considering how strong vinyl chairs are.
 Rinse the clean chair water: all you need to do at this stage is to dip a clean towel in water and use it to wipe away all the soap. You should wipe the towel repeatedly to get the best result.
Dry the vinyl chair: After you're done rinsing, get another dry towel to remove all the water left on the chair. You can achieve this by slowly patting the chair. Note that you must not leave a vinyl chair to air dry. Otherwise, it will get damaged quickly. 
Related questions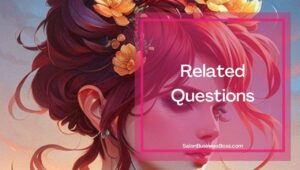 How often should I deep clean my salon chairs?
Proper maintenance will make you enjoy your salon chair for longer. So I recommend that you clean your salon chairs within every 1-2 weeks of use. This way, your chairs will look clean and new at all times.
How should I clean my salon chair?
There are some ways to clean your chairs, but I only recommended the easiest in this article using soap and water. Depending on what your chair is made out of, vinyl, leather, or some other material a little research will need to be done for you to learn other ways to clean your chair. 
​
Looking to start your own Salon? Get the documents you need to get organized and funded here.
Please note: This blog post is for educational purposes only and does not constitute legal advice. Please consult a legal expert to address your specific needs.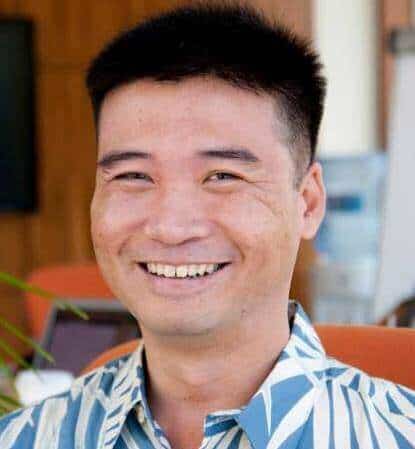 About the author. Entrepreneur and Salon Business Fan.
Hi! I am Shawn and I am a happy individual who happens to be an entrepreneur. I have owned several types of businesses in my life from a coffee shop to an import and export business to an online review business plus a few more and now I create online salon business resources for those interested in starting new ventures. It's demanding work but I love it. I do it for those passionate about their business and their goals. That's why when I meet a salon business owner, I see myself. I know how hard the struggle is to retain clients, find good employees and keep the business growing all while trying to stay competitive.
That's why I created Salon Business Boss: I want to help salon business owners like you build a thriving business that brings you endless joy and supports your ideal lifestyle.