Offering specialty services at your salon can be a wonderful way to create a niche market for you. Depending upon the area in which you are located, you can add unique services to your current full-service salon, or you can create a new salon that focuses just on the marketing position that you select.
Unique salon service ideas to expand your business include an organic salon, a mobile salon, and catering to a mature clientele. Each of these services offers the potential for a new business model for you to investigate and the possibility of providing better services to your clients.
Before you do make dramatic changes to your salon's vision or mission, be sure to obtain data on your market. Even if you think an idea is great, you need to be sure that you will have enough customers to be successful. Continue reading for information on three innovative approaches to add to or change the focus of your hair salon.
Organic Hair Salons
Most women use some type of hair product daily. Many color their hair with dyes. More are starting to question – what are we putting on our skin, hair, and in the environment? Organic hair salons or adding organic hair products to your salon's current stock is one means to connect to a new and emerging market.
To be a certified organic hair salon, there are steps required by the United States Department of Agriculture (USDA). Depending upon your location, going to this length to attract new clients may not be worth your investment of time and money. You also need to consider that organic salons are usually more expensive than a full-service salon.
A first step into this new market niche could be training you and your staff on the chemicals used in hair products that your salon utilizes. Become more aware of any potential health hazards that they may cause. Investigate ways to mitigate any concerns. From this step, you and your staff can share this knowledge and improvements made to the salon. A blog or other social media would be a great platform.
Next, explore a line of natural products that you can add for sale. Also, educating yourself and your staff on using organic products would offer another service for your salon to add. You can advertise that you have trained stylists who can offer organic styling options.
Mobile Hair Salons
A mobile salon can be an addition to your full-service physical location or a stand-alone business. With people's busy schedules, they may not always have time for a trip to the hair salon. You coming to the customer can be a benefit for many. There are two versions of the mobile salon to consider.
This is the least expensive of the two models to explore. In the home visiting mobile salon, the stylist drives to the customer's home. The stylist brings their equipment with them. Be sure to outfit your stylist with an easy to use carrying cart. Stylists will need to roll their supplies in and out of the customer's home. Since stylists need quite a few supplies to offer different services, easy transporting of their equipment is essential.
You do need to consider the travel time between each customer when deciding your fee structure. Additionally, think through layouts of customers' homes, which will vary greatly. How will stylists roll their equipment in and out of homes without injury? Think about questions you need to ask potential customers about their homes before sending out a stylist.
In a fully mobile shop, you are literally setting up a stylist's workstation in a van. You need a chair, mirror, sink, and access to water and electricity. While this can be a profitable business of its own or extension of your physical salon, it requires a significant monetary investment. Before spending your hard-earned money, perform a thorough market research and analysis. Consider the amount of time that will be spent traveling when calculating your estimated profits.
Learn how you can start a mobile hair salon!
The Mature Market or Baby Boomers
As we age, we have unique needs, abilities, and assets. Targeting this growing market as part of your branding requires an understanding of those in the age group. Your marketing methods, and types of services will differ from your approach to those in their twenties. Starting with a survey of potential customers to develop a business plan.
When we age, our hair changes; for most people, hair becomes gray or grayish, coarser or thinner, and loses its luster. Our complexion and skin tone are different when we are sixty than at twenty. Taking courses in the best ways to complement aging skin tones, hair textures, and hair colors will let you and your stylists meet the needs of your new clients.
Aging also changes the hours of the day people are available to come to your salon. Many of your clients will be retired, but they will be involved in other activities. In your survey, ask what hours of the day that they would prefer to come in for hair and beauty treatments. You may find that altering your hours to earlier in the morning is a way to provide an accommodation that will please your clients. You can offer 'early bird' hours that are more convenient for baby boomers.
Another aspect of service to consider is the ease of access to your salon and hair stylists' workstations. Some of your target market may be using walkers, in wheelchairs, or just have a bit of difficulty maneuvering around. Consider the location and height of your stylists' chairs and those at the sinks for hair washing. If you do select early bird type hours, reducing the number of other customers might make mobility easier in your salon for those who need some space and time.
Within this age category, you will find a wide scope of interest and ability with technology. Do not assume your clients are not tech savvy. Conversely, you cannot presume that all your potential clients are on social media. You will need a mix of marketing approaches to reach your customers.
When you are trying to build your client base, direct mail is one approach to consider. Another is flyers at senior centers and other locations that your future customers shop and attend events. Once they have come to your salon, then you can obtain means to communicate with your customers through their online presence.
Related Questions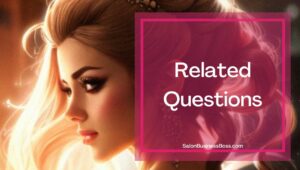 What is a keratin treatment?
Keratin treatments are a chemical application used to control frizzy hair. The treatment applies a coating to the strands of your hair. Therefore, moisture cannot as readily affect your hair and cause frizziness that happens on humid and damp days.
Is there a difference between a keratin treatment and a Brazilian blowout?
There are similarities and differences between keratin treatments and Brazilian blowouts. Both treatments smooth unruly hair. Keratin treatments tend to eliminate more of the frizz in one's hair. After a Brazilian blowout more of the natural texture remains in your hair than after a keratin treatment.
Are Brazilian blowouts dangerous?
Many Brazilian blowout treatments contain formaldehyde, which can be a dangerous chemical. When heat is applied to hair with the smooth treatment on it, the formaldehyde is released into the air. If the salon is not properly ventilated, then the formaldehyde can be inhaled. Repeated exposure can cause health issues.
Looking to start your own Salon? Get the documents you need to get organized and funded here.
Please note: This blog post is for educational purposes only and does not constitute legal advice. Please consult a legal expert to address your specific needs.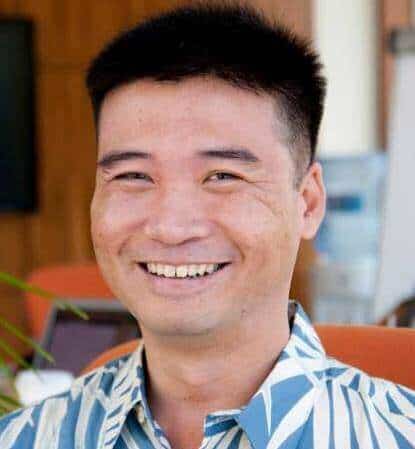 About the author. Entrepreneur and Salon Business Fan.
Hi! I am Shawn and I am a happy individual who happens to be an entrepreneur. I have owned several types of businesses in my life from a coffee shop to an import and export business to an online review business plus a few more and now I create online salon business resources for those interested in starting new ventures. It's demanding work but I love it. I do it for those passionate about their business and their goals. That's why when I meet a salon business owner, I see myself. I know how hard the struggle is to retain clients, find good employees and keep the business growing all while trying to stay competitive.
That's why I created Salon Business Boss: I want to help salon business owners like you build a thriving business that brings you endless joy and supports your ideal lifestyle.