Professional goals are important for any occupation. If you just do the same thing every day without a clear direction, you are more likely to suffer from burnout or make bad decisions because you don't have a goal guiding you. As a hairstylist, you need a goal as much as anyone else. After we go over the big goal, owning your salon, I'm going to go over a few other things: Namely the importance of setting short and long-term goals.
Here are 6 professional goals for a hair stylist:
The Big Goal you set for yourself such as being the best stylist in your area to owning your own salon or hair product line.
Knowing the Importance of Short-Term Goals and implementing them
Make it a goal to Learning New Things Regularly
Setting Money Aside for Your Bigger Goal
Getting A Set Amount of New Clients
Meeting a Set Amount of New People and Going to a Set Amount of Community Events
The Big Goal
One of the dreams of most hairstylists is to own their salon. Others want to own a mobile stylist business and meet their clients in their homes. Or maybe they want to become a stylist that caters to the upper crust and gains enough influence and prestige to start a brand of hair and cosmetic products. Whatever the case, getting there is not a big leap. It takes meeting different goals on the regular basis.
The Importance of Short-Term Goals
If you've ever made a New Year's Resolution that was wildly unrealistic, like losing a large amount of weight, sticking to an unrealistic exercise routine, or simply getting a boyfriend or girlfriend and failed to achieve that goal, you've experienced the pain of setting a big long-term goal without itemizing the small steps needed to achieve it. While this is normal for most people, as a business owner, you cannot afford to have this habit bleed over into your professional life. After all, poor decisions in your business not only affect you, they affect your family and your employees.
To avoid these poor decisions and keep yourself focused on your big goal, you should set some smaller goals. There are several reasons to focus on these smaller goals. Having your sights on the small day-to-day or week-to-week goals allows you to build on your success. However, sometimes things happen. Maybe business is slow for a week. Maybe life just happens. Keeping focused on the short-term goal will help you recover from these setbacks more easily.
Learn New Things Regularly
One of the biggest short-term goals to set is to always learn something new on the regular basis. Just as doctors and lawyers need to learn new things as their industry develops, a cosmetologist must also keep their minds sharp and open. Trends in hair and nail fashion change all the time, sometimes at random. Being able to adapt to these changes in trends is key. You must know a lot of them too because every customer's hair and needs are different. You must keep up with the trends for all age groups too since you'll need a diverse client pool if you want to reach that big goal too.
Of course, the things you learn shouldn't be solely related to cutting hair. Since you're dealing with a wide variety of clients, learning a new language might be helpful. If you live in an area with a high Spanish-speaking population, for example, it might be helpful to learn basic conversational Spanish. There are several apps you can get that will help you that are cheap or even free. Even if your grasp of the language isn't perfect, your customers will appreciate that you try.
You should also learn more business skills. If you want to run your own business someday, it's better to learn these things early rather than have to learn them as you're running a business.
Learn tips for training your hair salon employees!
Set Money Aside for Your Bigger Goal
One of the things you should do every month is to set money aside to start the next step in your career as a stylist. Most experts recommend having six months of living expenses to go along with what you will need to get your business off the ground.
This will help you another way: By having a regular budget planned with regular deposits, you may have an easier time getting a business loan from your bank than someone who only deposits sporadically.
You can set and adjust your deposit goal as you like to fit your life circumstances. Some weeks, particularly during busy times like prom season and the holidays, you might be able to deposit more. During less busy seasons, you might have to lower your deposit goal. Sometimes you'll be able to exceed your deposit goal. Other times, you might fall short. The important thing is to keep trying.
Gain a Set Amount of New Clients
After getting your cosmetology certificate and getting a booth at a salon, your first priority is getting new clients. While you might get some people from your close circle of friends and family, you'll need to expand your clientele and quickly. Using your salon's social media resources and reputation will help. However, you should work on developing your resources. You have to build your following independent of the salon you're renting space in. That way, when you do make your big move, you will have a substantial and sustainable following going with you.
How many clients you get during your goal period depends on a lot of things. While social media is part of it, you still need to do a lot of things the old-fashioned way. I find that people still get a lot of information by word of mouth. And you always have the chance to get business from walk-in clients. Turning these random walk-in clients into repeat customers is vital. Furthermore, the more customers you get, the more word-of-mouth and good reviews you get.
Meet a Set Amount of New People and Go to a Set Amount of Community Events
Building a clientele takes more than cutting hair. As an aspiring small business owner, you should already know that running a business takes a degree of community involvement. What I mean is that you need to network. Get to know the people of your community. Not only will you learn the trends that the locals are following and potentially gain new customers, but you can also potentially gain new connections in the business world too. You may meet a potential investor or someone who can point customers your way.
There are different places in your community you can make connections. If you're religious, you may find people in your church. Other places may include community groups like PTA groups or small business groups. Many small business groups hold networking events. Bear in mind that you don't have to promote your business at every event. Sometimes making friends is enough.
Related Questions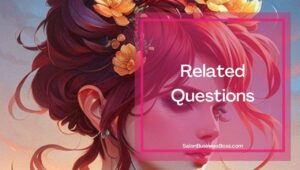 1. What if I keep failing to reach my short-term goals?
Don't get discouraged. Christopher Titus, one of my favorite comedians, has a saying:  "I don't fail. I succeed at finding out what doesn't work." If you fail, analyze that failure to see where you went wrong and do better next time.
2. Do you have any data on how many new customers I should get in a given time frame?
No. Most of the goals are generalized. Any specific numbers will depend on factors like the local cost of living, what type of business you're starting, where you intend to start it, and factors in your personal life. Thus, I can;t tell you the numbers you should shoot for.
Looking to start your own Salon? Get the documents you need to get organized and funded here.
Please note: This blog post is for educational purposes only and does not constitute legal advice. Please consult a legal expert to address your specific needs.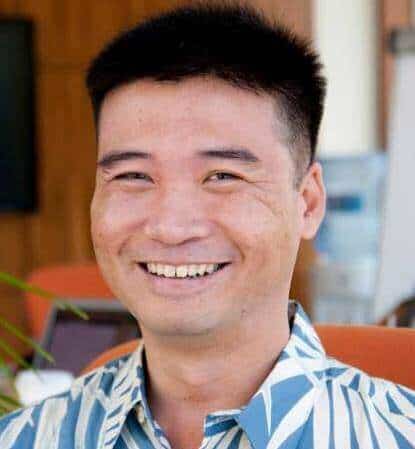 About the author. Entrepreneur and Salon Business Fan.
Hi! I am Shawn and I am a happy individual who happens to be an entrepreneur. I have owned several types of businesses in my life from a coffee shop to an import and export business to an online review business plus a few more and now I create online salon business resources for those interested in starting new ventures. It's demanding work but I love it. I do it for those passionate about their business and their goals. That's why when I meet a salon business owner, I see myself. I know how hard the struggle is to retain clients, find good employees and keep the business growing all while trying to stay competitive.
That's why I created Salon Business Boss: I want to help salon business owners like you build a thriving business that brings you endless joy and supports your ideal lifestyle.