Whether you're just opening your salon or you need an update, there are so many themes to pick from when designing your salon décor. Do you go with a statement, or lean into the barbershops of old? It all comes down to your own personal choice and style when making those decisions.
7 Best Salon Theme Ideas
Minimalist
Modern
Antique
Retro
Feminine
Masculine
Outdoorsy
No matter your style, you have options. Whether you're trying to bring in more feminine clientele or if you like that historical, antique feel, read on to find out more about how you can design your salon, what furniture you should use (or not use) and what paint colors can evoke a sense of calm within your customer experience.
Paint Colors for Your Salon
No matter the style of your salon, you will have to decide on paint. Because people respond in certain ways to certain colors, you should avoid using bright, loud, angry colors such as reds and oranges. Evoking an emotion of relaxation and enjoyment is key when you are designing your salon and leaning into a color scheme of calming colors can do that.
Some of the best colors to use in your salon include purples, blues, aquas, greens, pinks, tans, and off-whites. All these colors should be on the lighter sides to not bring in too much evocative emotion. Consider mixing some of these colors together to make your own color palette, but make sure you stick with that palette—getting too haphazard with your color scheme can make your salon seem unorganized and poorly decorated.
That being said, if you're interested in providing an experience that promotes a certain type of emotion, you may want to use brighter or darker colors. An antique styled barbershop may use an old style of dark wallpaper, while a minimalist themed salon, like the one pictured, below, uses a black accent wall. Consider your customers first and know your demographic—lean into what you think they may enjoy and use that to your advantage.
1. Minimalist
While a much more popular trend in larger cities, the minimalist movement is sweeping the nation as we try to let go of some of the things we don't need. You can embrace that idea within your hair salon, promoting a very clean and uncluttered environment. This also goes for your stylists—the less they have cluttering their stations, the better. Clutter can easily overwhelm customers, so limiting what they need or organizing what they do need helps promote this style. Use paint colors that promote this minimalist design like neutrals or creating an accent wall.
2. Modern
Your minimalist style may be very modern, but don't get it mixed up—these two styles are a bit different. You don't have to pick and choose your décor just to maintain that minimalist style with the modern theme—complementary colors, hard lines, and chic, up to date furniture helps achieve this look. Don't be afraid to throw in some abstract art or statement pieces with this style.
3. Antique
There is something quaint and homey about going into an older styled barbershop, and you can capitalize on that aesthetic by bringing the best parts of it into your hair salon. Using wood, antique furniture, and statement art pieces, you can make your salon feel like you've stepped back in time—just make sure you don't lean so far into it that it become kitschy. Keep your modern equipment, just give it an older flair.
4. Retro
While you might think that antique and retro are the same style, think again. Your antique style is much more like your original barbershop, sporting wood and old sinks. Your retro style, on the other hand, evokes thoughts of the fifties, when women would get their hair done weekly and get the latest gossip from their hairdresser. Lean into pinks, retro furniture, and art that evokes the time period of the 1950s; look for rounded furniture in bright colors to really offset this theme. Don't be afraid to make it a little feminine, like the next theme suggests—and don't be afraid to add art and typography that evokes thoughts and memories of that time period.
5. Feminine
Let's face it—the majority of your customers to your hair salon, unless you are strictly for a certain gender, are going to be women or people with a feminine look. You can lean into that design with your salon by incorporating fun, flirty prints or feminine colors like pink or sage green. Provide amenities like champagne or magazines geared towards the feminine eye, and you'll be well on your way to maintaining a feminine, gentle themed salon.
6. Masculine
While you're considering a more feminine design for your salon, the opposite is also true. If you find yourself doing more masculine cuts on your customers, consider leaning into that style. Many men still like that more antique style, but you can bring more iconic and statement pieces into your decor like signs, art, and edgy furniture. If you're interested in this style and don't want to isolate your more feminine customers, use it more sporadically or paint the walls with gentler colors, like blues or greens.
7. Outdoorsy
Bring the outdoors indoors with this salon theme. While you can maintain a modern or minimalist style when it comes to paint or furniture, you can also add intrigue to your salon by bringing in greenery like flowers and plants. While this can bring a freshness into your salon, be warned—if you have regulars with allergies, they may be affected by this sort of décor, and you don't want to lose them by leaning into it. Consider fake plants if you want to bring the outside in.
Whether you're going for an antique look or prefer the minimalist style, you have many different options when it comes to designing your salon décor. Don't be afraid to mix and match your styles as well—just like the people who frequent your salon, everyone is different and everyone has a different style. Bring that into your décor, and you'll create a unique experience everyone can enjoy. By mixing and matching your style with a style your clients will love, you can only add to your salon's experience—and popularity.
Related Questions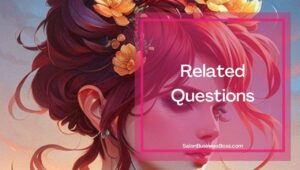 Can a booth renter at a salon decorate their own space?
Decorating your own space at as a booth renter will be dependent on both the owner of the salon and your contract. You may be sharing that space with someone else on different hours, or the salon owner might have strict rules regarding the décor of their salon—if you're interested in decorating your own space, first check in your contract if it is permitted and then talk to your salon owner to see if it is allowed.
How do I make my small salon look bigger?
When decorating your salon, if your space is small, consider using brighter colors to brighten up the room. Your décor should be minimal but effective—don't take up more space than you need. Use mirrors to reflect the opposite walls of your salon, making it seem bigger.
​
Looking to start your own Salon? Get the documents you need to get organized and funded here.
Please note: This blog post is for educational purposes only and does not constitute legal advice. Please consult a legal expert to address your specific needs.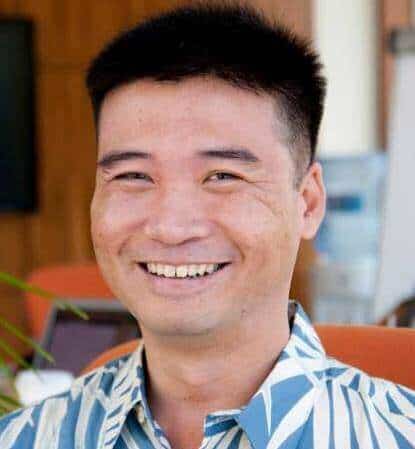 About the author. Entrepreneur and Salon Business Fan.
Hi! I am Shawn and I am a happy individual who happens to be an entrepreneur. I have owned several types of businesses in my life from a coffee shop to an import and export business to an online review business plus a few more and now I create online salon business resources for those interested in starting new ventures. It's demanding work but I love it. I do it for those passionate about their business and their goals. That's why when I meet a salon business owner, I see myself. I know how hard the struggle is to retain clients, find good employees and keep the business growing all while trying to stay competitive.
That's why I created Salon Business Boss: I want to help salon business owners like you build a thriving business that brings you endless joy and supports your ideal lifestyle.