Opening a salon can be an exciting venture, offering the opportunity to showcase your creativity and passion for the beauty and wellness industry. However, before you can start welcoming clients and turning their visions into reality, there are several legal and regulatory requirements to consider. One of the most critical aspects is obtaining the right licenses and permits.
The licenses you need to open a salon are critical to ensure legal compliance and maintain a safe environment for clients. These include a business license, salon-specific license, cosmetology, esthetician, and nail technician licenses. Additionally, health and safety permits, an Employer Identification Number (EIN), and proper zoning must be secured. By obtaining these licenses, your salon can thrive while upholding industry standards and client trust.
1. Business License:
Establishing a salon requires navigating through a series of legal steps, and obtaining a general business license is the initial and essential one. This license is a fundamental requirement for starting any business and is issued by the city or county authorities. Its purpose is to ensure that your salon operates legally within the jurisdiction and complies with local tax laws and regulations.
To obtain a business license, you will need to submit pertinent information about your salon, such as its name, location, type of services offered, and other relevant details. This information allows the licensing department to categorize your business correctly and ensure that you adhere to specific industry regulations.
By securing a business license, you not only demonstrate your commitment to operating a legitimate enterprise but also gain access to resources and support offered by local government bodies. Additionally, the license protects both your business and customers by establishing clear guidelines for conducting operations.
2. Salon-Specific License:
While a general business license is essential, running a salon demands more specialized regulations. Many states and localities require salon-specific licenses to ensure that your establishment meets specific health, safety, and professional standards.
The salon-specific license is crucial in maintaining a safe and hygienic environment for your clients and staff. It covers aspects like proper sanitation practices, safe handling of beauty products, and adherence to industry protocols. The requirements for this license may vary based on the range of services your salon offers, such as hairdressing, nail care, or esthetician services.
To obtain the salon-specific license, you will likely need to submit additional documentation, such as certificates or proof of training for your salon staff. This ensures that your team possesses the necessary expertise to provide high-quality and safe services.
By obtaining the salon-specific license, you reassure your clients that their well-being is a priority and demonstrate professionalism, ultimately bolstering your salon's reputation in the competitive beauty and wellness industry.
3. Cosmetology License: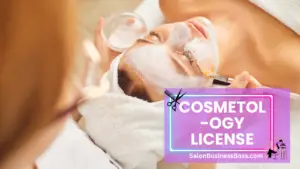 A cosmetology license is a prerequisite for both salon owners and professionals offering a range of cosmetology services, from hairstyling and hair coloring to chemical treatments. This license is vital as it ensures that individuals working in the cosmetology field possess the necessary skills and knowledge to provide high-quality services to their clients.
To acquire a cosmetology license, aspiring professionals must complete a comprehensive state-approved cosmetology program. These programs typically cover various aspects of cosmetology, such as hair cutting and styling techniques, hair coloring, chemical processes, sanitation practices, and client communication. The rigorous training ensures that candidates are well-prepared for their roles in the salon environment.
Upon successful completion of the cosmetology program, candidates are required to pass a licensing exam. The exam assesses their proficiency in performing various cosmetology services, their understanding of safety protocols, and their ability to comply with industry regulations. Once licensed, cosmetologists are equipped to deliver exceptional services to their clients while upholding industry standards.
Read more about: Can You Open a Salon Without a Cosmetology License?
4. Esthetician or Aesthetician License:
For salons that offer skincare services like facials, waxing, and other beauty treatments, an esthetician or aesthetician license is indispensable. This license ensures that professionals providing skincare services have received proper training and are qualified to deliver safe and effective treatments to clients.
Similar to a cosmetology license, obtaining an esthetician license requires completion of a state-approved esthetician program. These programs focus on skincare techniques, facial treatments, hair removal methods, product knowledge, and hygiene practices. By mastering these skills, estheticians can address various skin concerns and tailor treatments to meet their clients' needs.
Following the completion of the esthetician program, individuals must pass a licensing exam to demonstrate their expertise in the field. The exam evaluates their understanding of skincare concepts, safety measures, and their ability to apply different skincare treatments.
The esthetician license is essential to instill confidence in clients that they are receiving services from qualified professionals who prioritize safety and adhere to industry best practices. With an esthetician license, professionals can showcase their expertise and deliver top-notch skincare services in the salon setting.
5. Nail Technician License:
If your salon offers nail care services, such as manicures and pedicures, obtaining a nail technician license is a critical requirement. Nail technicians must undergo specialized training to ensure they can deliver safe and high-quality nail care to clients.
To obtain a nail technician license, aspiring professionals must complete a state-approved nail technology program. These programs cover various aspects of nail care, including nail shaping, filing, polishing, artificial nail application, and nail art techniques. Additionally, they focus on sanitation and safety protocols to prevent the spread of infections and ensure a clean working environment.
Upon successful completion of the nail technology program, candidates are often required to pass a licensing exam. This exam assesses their practical skills and theoretical knowledge related to nail care procedures, client communication, and safety measures.
By obtaining a nail technician license, professionals demonstrate their expertise and dedication to maintaining industry standards. Clients can trust that their nail care services will be delivered with skill and attention to hygiene, making the salon a go-to destination for stunning and safe manicures and pedicures.
6. Health and Safety Permits:
In the beauty and wellness industry, maintaining a safe and hygienic environment is of utmost importance. To ensure that salons uphold health and safety standards, many jurisdictions require health and safety permits.
Health and safety permits are typically issued by the local health department. Salon owners must apply for these permits, and the application process may involve providing documentation about the salon's sanitation practices, safety protocols, and compliance with health regulations.
Health and safety permits often lead to periodic inspections of the salon premises. During these inspections, health department officials ensure that the salon meets the required standards for cleanliness, sanitation, and proper storage and handling of beauty products. Regular inspections help prevent the spread of infections and protect the health of both clients and salon employees.
By obtaining and adhering to health and safety permits, salon owners demonstrate their commitment to providing a safe and hygienic environment for clients. It instills confidence in clients and helps build a positive reputation for the salon as a place that prioritizes customer well-being.
7. Employer Identification Number (EIN):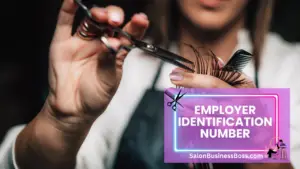 The Employer Identification Number (EIN) is a unique identifier assigned by the IRS to businesses with employees. Even if you are the sole proprietor of your salon and have no immediate plans to hire staff, obtaining an EIN is a crucial step for tax-related matters.
The EIN serves as your salon's tax identification number and is used for various financial and administrative purposes. With an EIN, you can open a business bank account, apply for business loans or credit, and establish credit relationships with suppliers. It also allows you to file taxes and manage tax-related responsibilities more efficiently.
Having an EIN helps separate your personal and business finances, providing better clarity and organization for accounting purposes. This separation simplifies tracking salon-specific income and expenses, streamlining your financial record-keeping.
Applying for an EIN is a relatively straightforward process, and it can be done online through the IRS website or by filing Form SS-4. Obtaining an EIN early in the salon's establishment ensures that you have all necessary tax-related requirements in place and sets a strong foundation for your salon's financial operations.
Read more about: Initiating a Hair Extension Company: What You Need to Know
8. Zoning and Use Permits:
Before finalizing the location for your salon, it is essential to check local zoning regulations to ensure that the area is zoned for commercial use. Zoning regulations dictate which types of businesses are permitted to operate in specific areas, aiming to maintain a balanced and organized urban development.
Contact your local zoning department to verify that the chosen location aligns with the required zoning for commercial businesses, including salons. If the zoning is appropriate, you can proceed with the establishment of your salon at the chosen site.
In some cases, the zoning may not be directly suitable for a salon, and you may need to apply for a use permit or a variance. A use permit allows you to operate a business in an area not typically zoned for that specific purpose. The process for obtaining a use permit varies based on local regulations and may involve public hearings or meetings to determine if the proposed use aligns with community interests.
Ensuring that your salon complies with zoning regulations and obtaining any necessary permits in advance can prevent potential legal and operational issues. It sets the stage for a smooth and lawful operation, positioning your salon for success in its chosen location.
Conclusion
Opening a salon requires careful consideration of legal and regulatory requirements to ensure your business operates legally and safely. Obtaining the appropriate licenses, permits, and certifications is crucial for meeting industry standards and protecting both your clients and your reputation. Take the time to research and understand the specific licensing requirements in your area, and consult with local authorities or legal professionals if you have any questions or concerns. By meeting these licensing obligations, you'll be well on your way to establishing a successful and compliant salon business.
Frequently Asked Questions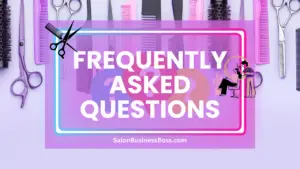 1. Can I open a salon anywhere, or are there zoning restrictions?
You must check zoning regulations before establishing a salon. Ensure that the chosen location is zoned for commercial use; otherwise, you may need a use permit or consider a different location.
2. Do I need a specific license for each service offered?
Yes, licenses may vary based on the services your salon provides. Different licenses could be required for hairstyling, skincare, and nail care services.
3. What happens if I don't obtain the necessary licenses?
Operating without the required licenses can lead to fines, penalties, and potential closure of your salon. It's crucial to comply with regulations to avoid legal issues.
To learn more on how to start you own salon checkout my startup documents here.
Please note that the contents of this blog are for informational and entertainment purposes only and should not be construed as legal advice. Any action taken based on the information provided in this blog is solely at your own risk. Additionally, all images used in this blog are generated under the CC0 license of Creative Commons, which means they are free to use for any purpose without attribution.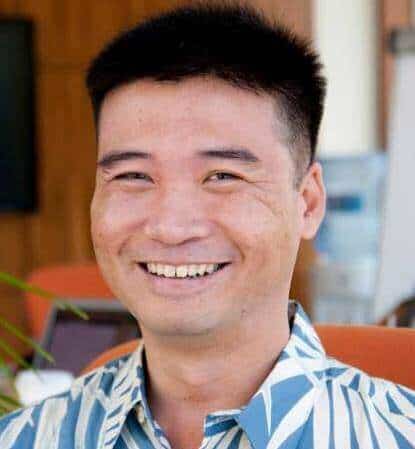 About the author. Entrepreneur and Salon Business Fan.
Hi! I am Shawn and I am a happy individual who happens to be an entrepreneur. I have owned several types of businesses in my life from a coffee shop to an import and export business to an online review business plus a few more and now I create online salon business resources for those interested in starting new ventures. It's demanding work but I love it. I do it for those passionate about their business and their goals. That's why when I meet a salon business owner, I see myself. I know how hard the struggle is to retain clients, find good employees and keep the business growing all while trying to stay competitive.
That's why I created Salon Business Boss: I want to help salon business owners like you build a thriving business that brings you endless joy and supports your ideal lifestyle.