Starting a beauty salon is an exciting venture, but it requires careful planning and budgeting. One of the crucial aspects of setting up a salon is estimating the costs involved. From initial investments to ongoing expenses, understanding the breakdown of expenses can help aspiring salon owners make informed decisions.
Beauty salon cost estimated to total about $27,000, covering location lease, renovations, equipment, licenses, marketing, staff salaries, and ongoing expenses. Proper budgeting ensures a fruitful salon venture.
1. Location and Lease Costs
Finding the right location is the first crucial step in setting up a successful beauty salon. The significance of location cannot be overstated, as it directly impacts the salon's visibility, accessibility, and potential clientele. However, it is also one of the major expenses that demand careful consideration.
The cost of leasing commercial space for a beauty salon can vary significantly, primarily influenced by the area and the size of the salon. Prime locations in busy shopping centers or urban areas, with high foot traffic, often command premium rents due to their potential for attracting more customers. On the other hand, leasing in suburban areas or less busy neighborhoods might be more affordable.
On average, for a small to medium-sized beauty salon, aspiring salon owners should be prepared to allocate a budget ranging from $1,000 to $5,000 per month for lease costs. This wide range accounts for the diversity of rental prices in different regions.
Choosing the right location involves striking a balance between cost and potential customer traffic. While a prime location may seem ideal, it might not be financially viable for a new salon. Conversely, a more affordable location may have less visibility, impacting the salon's initial growth.
Thorough market research and understanding the target customer base can help in making an informed decision. Evaluating lease terms, negotiating with property owners, and forecasting potential revenues are vital steps to ensure the selected location aligns with the salon's long-term success. Careful consideration of the leasing cost and location will set the foundation for a thriving beauty salon.
Read more about: How to Open a Hair Salon: From Vision to Grand Opening
2. Renovations and Interior Setup
After securing a suitable location for your beauty salon, the next critical step is transforming it into an inviting and functional space for your clients. Renovating the salon's interior involves several essential tasks, including flooring, plumbing, electrical work, painting, and installing fixtures and furniture. Each element contributes to creating a pleasant ambiance that aligns with your salon's brand and theme.
The cost of renovations can vary significantly, depending on various factors such as the initial condition of the space, the level of customization desired, and the quality of materials and finishes you choose. If the space requires extensive repairs or upgrades to meet regulatory standards, the renovation costs may be higher.
On average, setting up the interior of a beauty salon can range from $5,000 to $15,000. This wide range accommodates differences in size and scope of the project. A smaller salon with minimal customization might fall on the lower end of the spectrum, while a larger, more elaborate salon with premium finishes could cost more.
To manage renovation expenses effectively, start by developing a detailed plan and budget. Obtain quotes from multiple contractors or service providers to compare prices and find the best options for your needs. Focus on key areas that can significantly impact customer experience, such as reception and waiting areas, treatment rooms, and wash stations.
Investing in quality fixtures and comfortable furniture can make a lasting impression on your clients, leading to positive reviews and word-of-mouth recommendations. Prioritize functionality, aesthetics, and compliance with safety and accessibility standards to create a welcoming space that keeps customers coming back. Careful planning and smart choices in interior setup will contribute to the overall success and appeal of your beauty salon.
3. Equipment and Supplies
Equipping your beauty salon with the right tools and supplies is a crucial aspect of ensuring smooth operations and delivering top-notch services to your clients. The array of equipment needed is vast and covers various beauty treatments, making it a significant part of your budget.
Hair cutting and styling tools are at the core of any salon's offerings. This includes high-quality hairdryers, curling irons, flat irons, and an assortment of scissors and brushes tailored to different hair types and styles. Investing in professional-grade tools ensures efficiency and helps achieve exceptional results for your clients.
Apart from hair care products like shampoos, conditioners, and styling products, you'll need to stock nail stations with manicure and pedicure equipment. This includes nail files, buffers, clippers, cuticle tools, and a range of nail polish colors. Additionally, skincare products, such as cleansers, toners, and moisturizers, and makeup supplies like foundations, eyeliners, and lipsticks, are essential for providing comprehensive beauty services.
The cost of equipping your beauty salon can vary based on the range and quality of products and equipment you choose. On average, budgeting between $3,000 to $8,000 or more for this category is reasonable, depending on the size and scale of your salon. Premium or specialized equipment may increase the overall expense, but it can enhance the customer experience and set your salon apart from competitors.
Carefully assess your salon's services and target clientele to prioritize the equipment and products that align with your brand and offerings. Additionally, consider establishing relationships with reputable suppliers to negotiate favorable pricing and ensure a steady supply of products. With a well-equipped salon, you'll be better positioned to provide exceptional beauty services and cultivate a loyal client base over time.
4. Licenses and Permits
To operate a beauty salon legally and compliantly, acquiring the required licenses and permits from local and state authorities is essential. These licenses ensure that your salon meets the necessary standards and regulations to provide beauty services to the public safely and professionally.
The specific licenses and permits you need may vary depending on your location and the range of services your salon offers. Common licenses include cosmetology permits, which are necessary for providing hair, nail, and skincare services. Health and safety permits are critical to ensuring your salon adheres to hygiene standards and maintains a safe environment for both clients and staff. Additionally, you will need a general business license to legally operate any commercial enterprise.
The cost of obtaining these licenses and permits can vary significantly based on local regulations and administrative fees. On average, budgeting between $500 to $2,000 for these costs is reasonable. It's important to research the specific requirements for your area, as some locations may have additional permits or specific qualifications needed for salon professionals.
Working with a local business advisor or reaching out to the appropriate government departments can provide clarity on the necessary licenses and the associated fees. Plan and budget for these expenses in advance to avoid any delays or compliance issues that could affect the opening and operation of your beauty salon.
Securing the required licenses and permits showcases your commitment to professionalism and customer safety, earning the trust of your clientele and establishing a solid foundation for your salon's success.
5. Marketing and Branding
Marketing and branding play a pivotal role in the success of a beauty salon. In a competitive industry, creating a unique identity and attracting a steady stream of clients are essential for sustained growth. Developing a strong brand presence involves investing in various marketing strategies and materials. This includes designing a captivating logo that reflects the salon's personality and values. A professional website showcasing services, testimonials, and contact information is vital for online visibility.
Leveraging social media platforms such as Instagram, Facebook, and Twitter allows salons to engage with potential clients, showcase their work, and build a loyal following. Allocating resources for paid promotions can help reach a wider audience. Investing in eye-catching marketing materials like flyers, business cards, and brochures assists in promoting the salon locally and offline.
Setting aside a budget of $1,000 to $3,000 for marketing and branding efforts is a prudent investment. While costs may vary depending on the extent of online and offline advertising, committing to well-executed marketing initiatives can lead to increased brand awareness, a larger client base, and higher revenue for the salon.
Read more about: How to Run a Successful Hair Salon: Salon Management and Efficiency
6. Staff Salaries and Training
A skilled and dedicated team is the backbone of a successful beauty salon. Hiring talented stylists, nail technicians, estheticians, and other staff members with exceptional customer service skills is crucial for providing top-notch services. The costs associated with staff salaries, benefits, and training depend on the salon's size and the level of expertise required.
During the initial months of operation, allocating between $5,000 to $10,000 for staff expenses is a prudent approach. This amount accounts for salaries and benefits for newly hired staff, as well as the cost of training and onboarding. Ensuring that the team receives continuous training and professional development opportunities keeps them updated with the latest trends and techniques.
Investing in employee satisfaction and well-being fosters a positive work environment, reducing turnover and improving service quality. Well-compensated and trained staff contribute to client satisfaction, positive reviews, and customer retention.
The success of a beauty salon relies on the expertise and dedication of its staff. Allocating a reasonable budget for staff salaries and training is an investment in building a talented team that will drive the salon's growth and reputation within the industry.
7. Utilities and Ongoing Expenses
Operating a beauty salon comes with a range of ongoing expenses that are essential for maintaining day-to-day operations and ensuring a smooth and inviting environment for clients and staff alike. One of the most common ongoing expenses is utility bills, which encompass electricity, water, and gas consumption. These utilities power the salon's lighting, heating, air conditioning, and necessary equipment, and their costs can vary depending on the salon's size and energy efficiency measures.
Insurance is another crucial expense for a beauty salon. General liability insurance protects against potential accidents or property damage that could occur on the premises, providing peace of mind for both salon owners and clients. Additionally, insurance coverage for salon equipment and inventory helps safeguard against unexpected losses.
Maintaining a clean and hygienic salon environment is essential for customer satisfaction and regulatory compliance. Many salons opt for professional cleaning services to ensure that their space remains spotless and appealing.
Regular maintenance is necessary to keep salon equipment and facilities in optimal condition. This includes servicing hair dryers, salon chairs, and other tools to prolong their lifespan and avoid costly replacements.
Considering these ongoing expenses, allocating between $1,000 to $2,000 per month for the maintenance and smooth functioning of the salon is advisable. The actual cost may fluctuate based on factors such as the salon's size, location, and usage patterns.
Properly budgeting for ongoing expenses is crucial to maintain a financially stable salon and avoid unexpected financial strain. Being aware of these costs and factoring them into the salon's monthly budget will help ensure a successful and sustainable beauty salon business.
Conclusion
Starting a beauty salon involves various expenses that need careful consideration and budgeting. The estimated cost breakdown for a beauty salon, totaling about $27,000, includes lease costs, renovations, equipment and supplies, licenses and permits, marketing and branding, staff salaries and training, and ongoing expenses. By understanding these costs and planning accordingly, aspiring salon owners can set up a successful business and provide exceptional services to their clients. Remember that these are approximate figures, and actual costs may vary based on factors such as location, size, and specific business decisions. Proper financial planning and continuous monitoring of expenses will pave the way for a thriving beauty salon.
Frequently Asked Questions
1. Can I reduce startup costs by buying used salon equipment?
Yes, purchasing used equipment can help lower costs, but ensure they are in good condition and meet safety standards.
2. Are there any government grants or financial assistance available for salon startups?
Some regions may offer grants or financial support for small businesses, including beauty salons. Research local programs and eligibility criteria.
3. Can I negotiate lease costs with the property owner?
Yes, negotiating with the property owner might be possible, especially if you have a strong business plan and can commit to a longer lease.
To learn more on how to start you own salon checkout my startup documents here.
Please note that the contents of this blog are for informational and entertainment purposes only and should not be construed as legal advice. Any action taken based on the information provided in this blog is solely at your own risk. Additionally, all images used in this blog are generated under the CC0 license of Creative Commons, which means they are free to use for any purpose without attribution.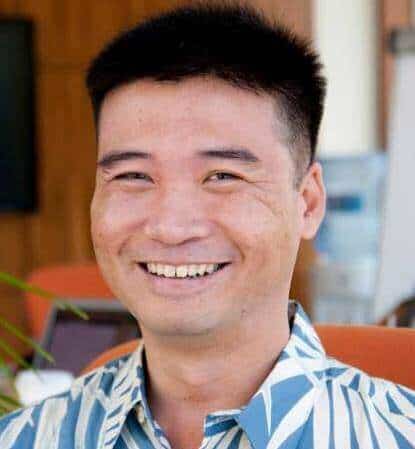 About the author. Entrepreneur and Salon Business Fan.
Hi! I am Shawn and I am a happy individual who happens to be an entrepreneur. I have owned several types of businesses in my life from a coffee shop to an import and export business to an online review business plus a few more and now I create online salon business resources for those interested in starting new ventures. It's demanding work but I love it. I do it for those passionate about their business and their goals. That's why when I meet a salon business owner, I see myself. I know how hard the struggle is to retain clients, find good employees and keep the business growing all while trying to stay competitive.
That's why I created Salon Business Boss: I want to help salon business owners like you build a thriving business that brings you endless joy and supports your ideal lifestyle.