Opening your own hair salon can be a rewarding and exciting venture. As the demand for hair and beauty services continues to grow, entrepreneurs have a unique opportunity to carve a niche in this thriving industry. However, establishing a successful hair salon requires careful planning, meticulous execution, and a clear understanding of the market dynamics.
To open your own hair salon, craft a compelling company summary outlining your vision, mission, and core values. Offer diverse services, choose top-quality products, and implement a strategic marketing plan. Assemble a competent management team committed to delivering exceptional experiences for clients. Success lies in personalized services and building lasting customer relationships.
Company Summary and Funding Needs
Before embarking on your hair salon journey, it is crucial to develop a compelling company summary that outlines your vision, mission, and core values. The company summary serves as the foundation of your business, guiding your decisions and strategies moving forward.
Vision
Our salon's long-term vision is to establish a renowned brand that redefines the haircare industry. We are dedicated to delivering exceptional customer experiences, leaving every client feeling empowered and confident. Our commitment extends beyond just offering top-notch hairstyling; we aim to create an oasis of beauty and relaxation where each individual's unique needs are met with care and expertise. Our vision is to set new standards in haircare services, embracing innovation and staying ahead of trends. By fostering a culture of creativity and continuous improvement, we seek to inspire our team and clients alike, becoming the go-to destination for transformative and personalized haircare experiences.
Mission
Our hair salon's mission is to elevate the art of hairstyling and make it accessible to all. We are devoted to providing personalized and trend-setting hairstyles that reflect the individuality of our clients. We aim to cater to specific haircare needs in our community, embracing diversity and inclusivity in our approach. Our mission extends to empowering our clients with the knowledge and tools to maintain and enhance their hairstyles between salon visits. We strive to be a trendsetter, offering cutting-edge techniques and services. Our salon endeavors to foster a warm and inviting atmosphere, where clients feel valued, appreciated, and inspired to express their true selves through the artistry of hair.
Core Values
At our salon, our core values serve as the compass guiding every aspect of our business. Professionalism is at the heart of all our interactions, ensuring excellence in service and client relations. We believe in nurturing creativity, encouraging our team to explore new ideas and push the boundaries of hairstyling. Inclusivity lies at the foundation of our salon culture, embracing diversity in both our clientele and team members. We are committed to sustainable practices, striving to reduce our environmental footprint and promote eco-friendly alternatives. Integrity and transparency govern our decisions, fostering trust and reliability with our clients. With these values as our guiding principles, we forge enduring relationships and create an environment where beauty, inspiration, and wellbeing thrive.
Funding Needs
To turn our vision into reality, we have carefully assessed our funding needs for launching our hair salon. A detailed budget has been meticulously crafted, covering all essential expenses. This includes securing the perfect premises in a high-traffic area, designing a welcoming and stylish interior, and acquiring state-of-the-art equipment and products. Staff recruitment and training are crucial investments in ensuring a skilled and passionate team. Initial inventory will feature top-quality haircare products to cater to diverse needs. A robust marketing strategy aims to attract clients and establish a strong presence in the market. To fulfill these financial requirements, we may seek funding from personal savings, traditional loans, or investors who share our vision for creating a salon that sets new standards in the beauty industry.
Read more about: How to Open a Grooming Salon: Making Your Mark in Pet Care
Salon Products and Services
To set your hair salon apart from competitors and attract a diverse clientele, you need to offer a comprehensive range of products and services. Consider the following aspects while deciding on your salon offerings:
Hair Services
Our hair salon prides itself on offering a comprehensive range of expert hair services to cater to diverse client preferences. Our skilled and trained hairstylists deliver top-notch services, starting with precision haircuts that accentuate each individual's unique features. Whether it's a classic blowout, elegant up do, or edgy hair styling, we strive to bring our clients' visions to life. Our coloring services cover everything from natural highlights to bold fashion shades, with meticulous attention to detail. We offer hair treatments that nourish, repair, and rejuvenate the hair, restoring its health and shine. For those seeking voluminous or lengthened locks, our extensions service provides seamless and natural-looking results. Additionally, our chemical processes ensure stunning transformations with perms, relaxers, and keratin treatments, all executed with the utmost care and expertise.
Product Selection
At our salon, we prioritize the selection of high-quality hair products and brands that align with our salon's values and commitment to excellence. We understand that each client's hair is unique, and therefore, our product range caters to various hair types and needs. Our shelves are stocked with premium shampoos and conditioners that nourish and strengthen hair from root to tip. We offer a wide array of styling products that help achieve a variety of looks while maintaining hair health. Specialty treatments address specific concerns such as hydration, repair, and color preservation. Our product selection focuses on using sustainable and cruelty-free options whenever possible, aligning with our commitment to environmental responsibility and ethical beauty practices.
Additional Services
To elevate the overall customer experience, we go beyond hair services and offer a range of additional indulgent treatments. Our salon serves as a one-stop beauty destination, with luxurious manicures and pedicures that leave hands and feet feeling pampered and polished. Clients can unwind and rejuvenate with our relaxing facials that cleanse and revitalize the skin. For special occasions or everyday glamour, our professional makeup application brings out each client's natural beauty and enhances their confidence. These additional services complement our haircare expertise, creating a complete and indulgent beauty experience under one roof.
Customization
Personalization lies at the core of our salon philosophy, and we prioritize understanding each client's unique haircare needs. Our experienced hairstylists take the time to listen, assess, and tailor services to meet individual preferences and goals. From haircuts that complement face shapes to color choices that suit skin tones, our personalized approach ensures every client leaves with a hairstyle that reflects their personality and enhances their natural beauty. We also suggest suitable products from our thoughtfully curated range, considering hair type, texture, and concerns. This attention to customization fosters lasting relationships with our clients, who trust us to consistently deliver results that exceed their expectations.
Salon Marketing Plan and Analysis
An effective marketing plan is essential for attracting customers and establishing a strong presence in the competitive hair salon industry. Here's how to develop a comprehensive marketing strategy:
Target Audience
Identifying our target audience is essential for tailoring our salon's offerings to meet their specific needs. Through thorough market research, we gather valuable insights on demographics, such as age, gender, and income levels, to understand our potential clients better. We also analyze the location and local preferences to ensure our services resonate with the community. By understanding our target audience's haircare needs and desires, we can provide personalized experiences and exceed their expectations. Whether it's catering to the latest hair trends or offering specialized treatments for various hair types, our salon aims to connect with our audience on a deeper level and build lasting relationships based on trust and satisfaction.
Branding
Creating a compelling brand identity is at the core of our salon's success. We embark on a creative journey to design an attractive logo that represents our salon's personality and values. Our logo serves as a visual symbol of trust and quality, instilling confidence in our potential clients. Selecting a distinct color scheme reinforces our brand's aesthetics and evokes emotions that align with our salon's ambiance. Crafting a consistent brand message that communicates our dedication to personalized service and trendsetting haircare sets us apart from the competition. We aim to create a memorable brand that resonates with our target audience and leaves a lasting impression, compelling them to choose our salon for their beauty needs.
Online Presence
In the digital age, establishing a strong online presence is pivotal for reaching our target audience effectively. We invest in developing a user-friendly and visually appealing website that showcases our salon's services, team, and customer testimonials. Utilizing social media platforms allows us to engage with potential customers actively. We share hairstyling tips, trends, and behind-the-scenes glimpses to foster a sense of connection and expertise. Our online portfolio showcases our hairstyling prowess, building credibility and attracting prospective clients. We interact with our audience, responding promptly to inquiries, and creating a positive online reputation. A robust online presence ensures that our salon remains relevant, accessible, and memorable to both existing and potential clients.
Read more about: Hair Salon Advertising Ideas: Innovative Techniques for Online Engagement
Promotions and Discounts
Attracting new clients and rewarding loyalty is key to our salon's growth. We offer enticing introductory offers to entice first-time visitors, encouraging them to experience our exceptional services. Our loyalty programs acknowledge and appreciate our repeat clients, providing exclusive perks that reinforce their trust in us. Seasonal promotions allow us to stay dynamic and relevant, offering themed services that align with the latest trends and festivities. Partnering with local businesses for cross-promotions extends our reach within the community, benefiting both our salon and our collaborative partners. Through well-planned promotions and discounts, we aim to create a buzz around our salon, attracting new clients, and building long-lasting relationships.
Customer Reviews
Customer reviews are a cornerstone of our salon's reputation and success. We actively encourage satisfied clients to leave positive reviews on platforms like Google My Business and Yelp. These genuine testimonials provide valuable social proof of our expertise, customer service, and dedication to quality. Positive reviews build trust and credibility, influencing potential clients to choose our salon with confidence. We prioritize transparency and respond to all reviews, addressing any concerns promptly and displaying our commitment to customer satisfaction. By showcasing the positive experiences of our clients, we cultivate a community of loyal customers who appreciate our salon's personalized approach and exceptional services.
Salon Management Team
The success of your hair salon hinges on the competence and dedication of your management team. Assemble a team that complements your skills and shares your vision for the salon's growth.
Salon Manager
A competent salon manager plays a vital role in ensuring the smooth functioning of our salon. We seek an experienced professional who can oversee day-to-day operations, from appointment scheduling and inventory management to coordinating staff schedules and handling customer relations. Their leadership skills will empower our team, promoting a harmonious work environment that fosters creativity and exceptional service delivery. The salon manager will be responsible for training and guiding staff, ensuring they uphold our salon's values and customer-centric approach. With a keen eye for detail and a problem-solving attitude, they will ensure a seamless customer experience, leaving our clients delighted and eager to return.
Hairstylists and Technicians
Our salon prides itself on employing a team of skilled and certified hairstylists and technicians who are true artists in their craft. Passionate about haircare and styling, they bring creativity and innovation to every client's request. With years of experience and continuous training, our stylists stay updated with the latest trends and techniques, ensuring they can meet diverse client demands. Committed to delivering exceptional results, they listen attentively to each client's vision and use their expertise to bring it to life. Our technicians handle specialized services, such as coloring, treatments, and extensions, with precision and care. With an unwavering dedication to excellence, our hairstylists and technicians are the backbone of our salon's success.
Front Desk Staff
Our front desk staff serves as the welcoming face of our salon, setting the tone for each client's experience. We prioritize selecting individuals who are not only friendly and approachable but also organized and efficient. Their excellent communication skills help them manage appointments effectively and keep clients informed. They play a crucial role in coordinating the salon's schedule, ensuring clients' needs are met promptly. In addition to handling phone calls and inquiries, they maintain a warm and inviting atmosphere, making clients feel valued and at ease. With their exceptional customer service, our front desk staff leaves a lasting positive impression, encouraging clients to return and recommend our salon to others.
Read more about: Hair Salon Business Staff (Roles and Responsibilities)
Training and Development
Investing in the training and development of our team is a priority for our salon's growth and success. We recognize the importance of continuous learning in an ever-evolving haircare industry. Through workshops, seminars, and online courses, we keep our team updated with the latest haircare trends, styling techniques, and customer service skills. By staying at the forefront of industry innovations, our team can offer cutting-edge services and remain competitive. We foster a culture of growth and encourage our team to explore their creativity and refine their expertise. With ongoing training and development programs, we equip our staff with the knowledge and confidence to provide exceptional service, ensuring our salon remains a preferred destination for top-quality hairstyling.
Conclusion
Opening your own hair salon is an exciting and fulfilling endeavor that requires meticulous planning and a customer-centric approach. By developing a strong company summary, carefully selecting your salon's products and services, implementing a strategic marketing plan, and building a competent management team, you can create a thriving salon that caters to the needs of your clients and contributes to the ever-evolving beauty industry. Remember that success in the hair salon business comes not only from technical expertise but also from building lasting relationships and delivering exceptional experiences to your valued customers.
Frequently Asked Questions
1. How can I keep up with the latest hair trends and techniques?
Encourage ongoing training for your hairstylists, attend industry events, and stay updated through online resources.
2. What pricing strategy should I adopt for my services?
Research local market rates, consider your costs, and set competitive prices that reflect the quality of your services.
3. How important is customer feedback in improving my salon?
Customer feedback is invaluable for understanding their needs, identifying areas for improvement, and enhancing your services.
To learn more on how to start you own salon checkout my startup documents here.
Please note that the contents of this blog are for informational and entertainment purposes only and should not be construed as legal advice. Any action taken based on the information provided in this blog is solely at your own risk. Additionally, all images used in this blog are generated under the CC0 license of Creative Commons, which means they are free to use for any purpose without attribution.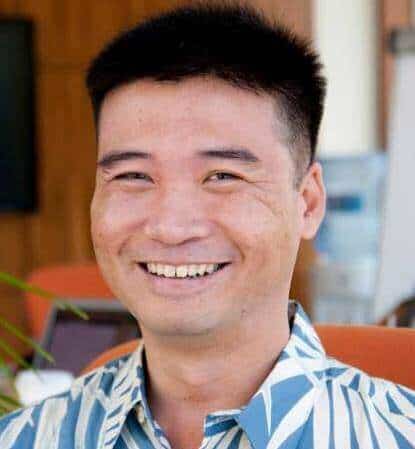 About the author. Entrepreneur and Salon Business Fan.
Hi! I am Shawn and I am a happy individual who happens to be an entrepreneur. I have owned several types of businesses in my life from a coffee shop to an import and export business to an online review business plus a few more and now I create online salon business resources for those interested in starting new ventures. It's demanding work but I love it. I do it for those passionate about their business and their goals. That's why when I meet a salon business owner, I see myself. I know how hard the struggle is to retain clients, find good employees and keep the business growing all while trying to stay competitive.
That's why I created Salon Business Boss: I want to help salon business owners like you build a thriving business that brings you endless joy and supports your ideal lifestyle.