Opening your own hair salon can be a rewarding and fulfilling venture for those passionate about hair styling and beauty. A classy hair salon not only offers exceptional services but also creates a welcoming ambiance that leaves clients wanting to come back for more.
To open up your own hair salon, start by brainstorming classy salon names that reflect your brand's personality. Choose a diverse range of treatments, secure funding, find the perfect location, and design a welcoming space. Invest in high-quality equipment and recruit a skilled team. Market your salon effectively to establish a strong brand presence and create a go-to destination for premium hair styling experiences.
1. Classy Hair Salon Names
Choosing the perfect name for your classy hair salon is a vital part of establishing your brand identity and making a strong first impression on potential clients. The right salon name should reflect the essence of your business, capturing its style, personality, and target audience. Start by brainstorming words and phrases that evoke the luxurious, sophisticated, or chic vibe you want your salon to exude. Consider incorporating elements such as elegance, glamour, or beauty into the name.
Creativity plays a significant role in crafting a memorable salon name. Look for unique combinations of words, witty puns, or evocative imagery that resonate with your brand concept. However, keep in mind that while creativity is crucial, the name should still be easy to remember, pronounce, and spell. Simplicity can enhance brand recall and make it easier for clients to spread the word about your salon.
Before finalizing a name, conduct thorough research to ensure it is not already in use by another business in your area. Check domain name availability to secure a matching website for your salon. Consistency across your salon's name, website, and social media handles is essential for effective branding.
2. Selecting Your Treatments
Defining the range of treatments your salon will offer is a fundamental aspect of shaping your brand and attracting the right clientele. Strive to strike a balance between classic, timeless services and trendy, contemporary treatments. Offer staples such as haircuts, blowouts, and styling, catering to a broad customer base seeking essential hair care services.
To stand out in a competitive market, consider incorporating specialized treatments that address specific needs and interests. Hair extensions can add versatility and length to clients' hair, while hair treatments can repair and nourish damaged strands. Scalp massages offer relaxation and pampering, creating a unique experience for customers.
Providing bridal styling services can attract wedding parties and boost your salon's reputation for creating picture-perfect looks for special occasions. Research your local market to identify any gaps in services or potential niches that align with your salon's strengths.
By offering a diverse range of treatments, your salon can appeal to a broader customer base, positioning itself as a one-stop destination for all hair care needs. A well-curated menu of services, coupled with exceptional customer service, will create a loyal clientele base and contribute to your salon's success in the beauty industry.
3. Exploring Funding Options
Launching a hair salon is an exciting venture, but it requires careful financial planning and consideration of various funding options. Begin by estimating the total budget required for setting up your salon, factoring in costs such as leasing a space, purchasing equipment and furniture, hiring staff, and covering initial marketing expenses.
One funding option is to use your personal savings or contributions from partners or family members. This allows you to maintain complete control over your salon without having to pay interest or give away equity.
Another option is to apply for a bank loan, which can provide the necessary capital upfront. Prepare a comprehensive business plan that outlines your salon's concept, target market, and financial projections to present to potential lenders. Interest rates, repayment terms, and collateral requirements may vary, so carefully assess the loan terms before proceeding.
Business grants, if available, can be a fantastic opportunity for financial support. Research local and government organizations that offer grants to startups in the beauty industry and check if your salon qualifies for any of them.
Seeking investors is another route to explore. Present your business plan and vision to potential investors who may be interested in becoming partners and sharing the financial burden in exchange for equity or a percentage of future profits.
4. Choosing the Perfect Premises
The location of your hair salon can significantly impact its success, making the process of selecting the perfect premises crucial. Look for areas with high foot traffic and visibility, as these provide exposure and attract potential clients passing by. Consider areas near shopping centers, busy streets, or commercial districts, as they tend to generate more footfall.
Demographics play a pivotal role in selecting the right location. Assess the neighborhood's population to determine if it aligns with your target clientele. If your salon caters to a luxury market, consider areas with higher disposable income levels.
Accessibility is essential for clients, so ensure that the location has convenient parking options and is easily reachable by public transportation. An accessible location makes it more convenient for clients to visit and encourages repeat business.
Leasing a space can be a cost-effective option compared to purchasing property, as it reduces the initial capital investment. Negotiate favorable lease terms and be mindful of the length of the lease to allow flexibility for future growth or relocation.
Finally, research local zoning and business regulations to ensure the chosen location is suitable for operating a salon. Once you find the perfect premises, envision how you can create a welcoming and stylish salon interior that complements the neighborhood's ambiance and attracts clients seeking a premium hair care experience.
Read more about: How to Open Up Your Own Salon: Becoming a Beauty Boss
5. Designing Your Salon Space
Creating a well-designed and inviting salon space is crucial for providing clients with a memorable and enjoyable experience. Begin by establishing a cohesive brand identity and choose a color scheme that reflects your salon's style and personality. Whether it's a modern monochromatic theme or a warm and inviting palette, consistency in design will leave a lasting impression on clients.
Invest in high-quality and comfortable furniture that complements your chosen aesthetic. Stylish hairdressing chairs and luxurious waiting area seating can elevate the overall ambiance. Ensure there is ample space to accommodate workstations for each stylist, a welcoming reception area, and designated storage for tools and products.
An eco-friendly salon design can also appeal to environmentally conscious customers. Consider incorporating energy-efficient lighting, recycled materials, and eco-conscious products. You can also opt for low-VOC paint and sustainable flooring options to minimize the salon's environmental impact.
Create designated spaces for relaxation and pampering, such as a cozy corner for scalp massages or a dedicated area for customers to enjoy refreshments during their visit. Pay attention to small details like decorative elements, artwork, and soothing music to enhance the overall atmosphere.
Keep the layout open and well-organized, ensuring ease of movement for both staff and clients. A well-designed salon space not only enhances the client experience but also boosts staff morale and productivity, creating a welcoming environment that clients will want to return to time and again.
6. Acquiring Equipment and Furniture
Equipping your salon with the right tools and furniture is vital to deliver high-quality services and maintain professional standards. Invest in top-of-the-line hairdressing chairs that provide comfort and support for stylists during long appointments. Durable and adjustable shampoo units with ergonomic design ensure a pleasant experience for clients during hair washing.
Styling stations are the heart of your salon, so invest in quality units with ample storage for tools and products. High-performance hairdryers and styling tools are essential for achieving exceptional results. Collaborate with reputable suppliers who offer quality products at reasonable prices.
Hygiene is paramount in a salon setting, so invest in proper sanitation and sterilization equipment. Autoclaves, UV sterilizers, and disposable tools are essential to maintain a clean and safe environment for both clients and staff.
When it comes to hair products, opt for professional-grade brands that align with your salon's philosophy. Premium products not only deliver better results but also enhance your salon's reputation as a high-end establishment.
As you acquire equipment and furniture, consider the layout and design of your salon space to ensure everything fits seamlessly and creates a cohesive and visually appealing environment. Properly maintained and updated equipment not only guarantees efficiency and effectiveness but also portrays your commitment to providing top-notch services to your valued clients.
7. Staff Recruitment and Training
Your salon's success hinges on the talent and dedication of your staff. When recruiting, prioritize hiring experienced and skilled hairstylists, colorists, and support staff who not only possess technical expertise but also align with your salon's vision and values. Look for individuals who are passionate about their craft and demonstrate exceptional customer service skills.
Investing in ongoing training and professional development is essential to keep your team updated with the latest trends, techniques, and industry innovations. Enroll your staff in workshops, seminars, and courses to enhance their skills and stay ahead in the ever-evolving beauty industry. Regular training not only improves the quality of services but also boosts staff confidence and morale.
Foster a positive work environment that encourages creativity, collaboration, and open communication. Recognize and reward your team's efforts to keep them motivated and engaged. Encourage feedback from both clients and staff to continuously improve salon operations and customer satisfaction.
A well-trained and motivated team will not only deliver exceptional results but also contribute to positive client experiences, leading to client loyalty and word-of-mouth referrals. Happy and satisfied employees create a welcoming atmosphere that clients will appreciate and return to time and again.
8. Marketing and Branding
Effective marketing and branding are essential to establish your salon's presence in the competitive beauty industry. Develop a strong brand identity that reflects your salon's values, mission, and unique selling propositions. Create a compelling logo and choose brand colors that resonate with your target audience.
Consistency is key across all marketing materials and platforms. Whether it's your salon's website, social media profiles, business cards, or promotional materials, maintaining a cohesive brand presence reinforces brand recall and professionalism.
Leverage the power of social media to showcase your salon's work, engage with potential clients, and build a loyal online community. Share high-quality images and videos of your stylists' work, client transformations, and behind-the-scenes content. Engage with followers by responding to comments and inquiries promptly.
A professional website is a valuable asset to showcase your services, team, and contact information. Ensure that your website is mobile-friendly and optimized for search engines to increase online visibility.
Incorporate local advertising strategies, such as flyers, brochures, and print ads, to target your immediate community. Partner with nearby businesses or participate in local events to expand your network and reach potential clients.
Offer promotions, loyalty programs, and referral incentives to entice new clients and reward loyal customers. Word-of-mouth remains a powerful marketing tool, and satisfied clients are more likely to recommend your salon to their friends and family.
By investing in strategic marketing and branding efforts, your salon can establish a strong foothold in the market, attract a loyal customer base, and thrive in the competitive beauty industry.
Read more about: How to Build Client Loyalty and Keep Your Salon Chair Busy
Conclusion
Opening your own classy hair salon is an exciting journey that requires careful planning, creativity, and dedication. From selecting the perfect name and treatments to securing funding and finding the ideal location, each step contributes to creating a salon that stands out in the competitive beauty industry. By investing in a skilled team, quality equipment, and a strong brand presence, you can establish a salon that becomes the go-to destination for clients seeking a premium and unforgettable hair styling experience. Remember, staying current with industry trends and continuously improving your services will help your salon thrive and grow for years to come.
Frequently Asked Questions
1. How should I design the salon's interior?
Create a classy and welcoming ambiance with a color scheme that complements your brand identity. Invest in comfortable furniture and optimize space usage.
2. How can I attract and retain skilled staff?
Offer competitive salaries, opportunities for growth, and a positive work environment. Providing ongoing training keeps staff updated with industry trends.
3. How long does it take to set up a salon?
The timeline can vary, but it typically takes several months to complete tasks such as finding the location, acquiring permits, and setting up the interior.
To learn more on how to start you own salon checkout my startup documents here.
Please note that the contents of this blog are for informational and entertainment purposes only and should not be construed as legal advice. Any action taken based on the information provided in this blog is solely at your own risk. Additionally, all images used in this blog are generated under the CC0 license of Creative Commons, which means they are free to use for any purpose without attribution.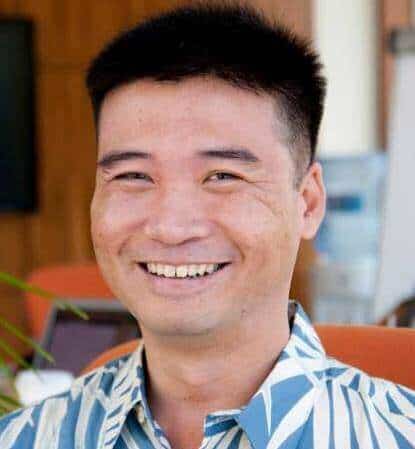 About the author. Entrepreneur and Salon Business Fan.
Hi! I am Shawn and I am a happy individual who happens to be an entrepreneur. I have owned several types of businesses in my life from a coffee shop to an import and export business to an online review business plus a few more and now I create online salon business resources for those interested in starting new ventures. It's demanding work but I love it. I do it for those passionate about their business and their goals. That's why when I meet a salon business owner, I see myself. I know how hard the struggle is to retain clients, find good employees and keep the business growing all while trying to stay competitive.
That's why I created Salon Business Boss: I want to help salon business owners like you build a thriving business that brings you endless joy and supports your ideal lifestyle.