Do you know how to get your business license? Do you know where to start or who to talk to? Look no further, you've come to the right place! 
Here is how to obtain a Salon business license in Georgia.
To obtain a business license for a salon, you must meet the minimum of 1,500 hours of training and have the proper cosmetology license. Then, you must fill out an online application on the Georgia State Board of Cosmetology and Barbers website. If the application is not listed, you need to obtain a paper copy. After the application has been approved, you will get a business license addressed to your salon's location. 
How Do I Submit The Application?
First, you must go to the online licensure applications website and scroll to see if the license you are looking for is listed. If the license is listed, you can submit an online application with no need to fill out a paper copy. If the license is not listed, you may need to call their number at 404.656.2881 or send them an email following this link. 
However, there is an option to print out the form at home if you own a printer, in this case, you can follow this link to print out an application. The next step is to mail the application back to this address: 214 State Capitol Atlanta, Georgia 30334. 
When you apply online, you can periodically check in on the status of your application. If you submit your application through mail, you may be able to check the status through this site. 
You can always call to check in on the status of your application, someone will be more than happy to assist you.
Now that is taken care of, let's plan your next move. You will want to obtain any other licenses you will need for your business. Let's look at how much it costs for a business license 
How Much Does It Cost For A Business License?
It only costs $50 to purchase a business license, which isn't much at all. However, that does not mean that is the only cost for a business license. To run a salon, there are other fees you will need to pay before you operate your salon. 
Unless you are very well off, you will more than likely need financing or a loan to open your salon. This cost alone can start at a minimum of $2,000 or more than $500,000+ depending on how you want your salon. 
Make sure you can afford the interest rate on your loan, it may be best to operate at a booth or rent a studio until you have an income and a client base.
You will also need to factor in the cost of your products and equipment you will use for your salon. Don't just go in and think it is only $50 to get a business license, when it costs so much more than that, so be prepared to shell out a decent amount of money. 
Now, after you have your licenses and your funds to start your business, we can see how long you need to wait until you see your license. Also, where the license will be mailed.
How Long Does It Take To Receive The License?
On average, it takes roughly 15-20 business days to receive the license in Georgia. While this is a month you cannot open your salon, you should find another way to generate an income. I strongly suggest renting a booth for the short term or work within your own home temporarily. 
You need to have a location and a building to receive your license. This cannot be mailed to your home or any other location. You will need to have a physical address for your salon to receive the license.
 This is only in case you want to operate somewhere else other than your home. In that case, you can use your home address if you wish to operate your salon in your home.
 There is not much information on where the license needs to be mailed, so the best option is to contact the Professional Licensing Boards Division and speak to a staff member. You can reach them at  (404) 424-9966, or use this site for more information.
Onto how to attract clients while waiting on your license. This is going to be very important if you have a client base before you receive your license. 
How To Attract Clients While Waiting On The License
The absolute best way to attract clients is social media. Almost everyone is on the internet and has a social media account, even you! So why not utilize your social media accounts, and advertise your business on your pages? 
If you want to still gain an income while waiting on the license, you can have clients interested in your work. That way, when your license does come in the mail you have some clients visiting your salon. Great ways to promote your services are to showcase them to yourself, family, and friends. 
If you want to utilize social media to an extent, I recommend using Pinterest. This platform can show others your work and can attract clients. I mean honestly, isn't your board filled with hairstyles and makeup styles? I know mine is!
I would start with showing friends what you can do, also to post on your account so people who know you can see what services you can provide.
 When you gain more of a following, you can choose to keep your profile as your business profile as well. Or, if you don't like that option there is always creating a second account. 
You can create a separate account for your salon, if you want to be trending in your local area I suggest using hashtags that are common in your location. Also, don't be afraid to advertise yourself in local groups on Facebook, they will help you, in the long run, to get the word out you have a salon.
 Let's move on to what other licenses would be helpful for your business.
Check out our tips for a successful salon HERE!
Other Licenses That Are Helpful To Have
A list of licenses that are helpful to have when you operate a salon are:
Nail Technician

 

Esthetician

 

Hair Designer
Master Cosmetologist
The nail technician license is helpful if you want to do nail art on clients and nail services, this is a requirement for your employees if they want to work on client's nails as well. Being a nail tech includes manicures, pedicures, nail repair, and a lot of other tasks as well. Take a look here for more information on what else a nail tech does. 
Let's be clear about this, an esthetician is not the same as a cosmetologist. Estheticians learn more about skin treatments, makeup applications, and also can provide custom skincare for clients. This website here can dive deeper into what estheticians do and how they could help your salon.
Hair designers are hairdressers who are certified to color hair along with other duties of a hairdresser. They have a bit more qualifications than regular hairdressers, so this is a license that is good to have in case you want to provide other hair services at your salon.
Master cosmetologists offer all of the services I have listed above, they have more advanced knowledge than the regular cosmetologist. Also, they have a better understanding of the services above at a master's degree. This is my honest opinion is the best license to have for yourself or even a few employees.
You can decide if you want to pursue any of these licenses, but in the end, it is probably best to at least have one employee specializing in each one of the license fields. Now last but not least, let's talk about what happens after you receive your license. 
Now That You Have Your License
So what we all have been waiting for finally arrived your business license. You have waited weeks for this to come in the mail and now it is finally here. If everything else is in order, you can start your business up right away.
If not, finish what else you need to do to open up. Hire some employees to help out and hire an interior designer to save you time and stress. You deserve to open up your salon if you have your license, so get to it!
Now you know how to get your business license in the state of Georgia. Good luck with starting your salon and make sure you have the right licenses to operate!
Related questions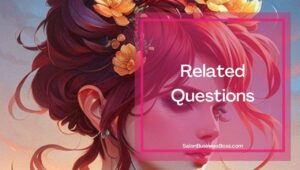 How do I renew my business license?
You can renew your business license by going online to the Georgia State Board Of Cosmetology And Barbers website and follow the prompts. This is fairly easy to renew a license and takes less time than applying for one. You will need to log into your account to check in on your renewal.
Would I need a license if I operate in my own home?
If you want to have clients for your in-home salon, yes you need a business license and the proper permits. Unless it's family and friends, and if you make under a certain amount of money, that is always a requirement for anyone wanting to provide a service. Always look into the rules and regulations of your area and ask questions if you do not know for sure.
Looking to start your own Salon? Get the documents you need to get organized and funded here.
Please note: This blog post is for educational purposes only and does not constitute legal advice. Please consult a legal expert to address your specific needs.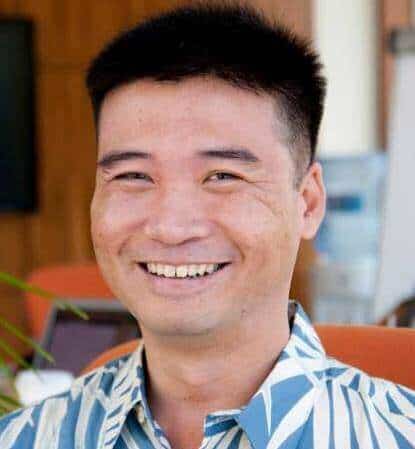 About the author. Entrepreneur and Salon Business Fan.
Hi! I am Shawn and I am a happy individual who happens to be an entrepreneur. I have owned several types of businesses in my life from a coffee shop to an import and export business to an online review business plus a few more and now I create online salon business resources for those interested in starting new ventures. It's demanding work but I love it. I do it for those passionate about their business and their goals. That's why when I meet a salon business owner, I see myself. I know how hard the struggle is to retain clients, find good employees and keep the business growing all while trying to stay competitive.
That's why I created Salon Business Boss: I want to help salon business owners like you build a thriving business that brings you endless joy and supports your ideal lifestyle.