Business owners, like you, are always looking for ways to build their businesses and increase sales. Hair salon owners are no exception. One of the ways owners of hair salons can boost sales and overall business is by adding nails into their salons. 
You can add nails to a hair salon business in a step-by-step process that will help you do it in an organized manner.
Step 1–Consider Your Service Possibilities
Step 2–Research the Laws and Regulations
Step 3–Consider the Space Available
Step 4–Hiring Process
Step 5–Soft Launch with Existing Customers
Step 6–Trial and Error Period
Offering an additional service that goes hand in hand with what you're already providing is a good idea for helping you to build your business and increase sales. There are many occasions when customers will want to get, both, their hair and nails did. What better way is there to take advantage of that than to provide both services in the same building? So, let's talk about the steps in a little more detail to give you a better understanding of what you'll need to do.
Step 1 
| Consider Your Service Possibilities |
You may already know what it is you want to start offering. Even if that's true, in your case, you should spend some time talking to your existing clientele to find out how much interest there is in having nails offered at your salon and what types of services most people would want you to provide. 
Nail services range from simple manicures and pedicures performed using traditional nail polish, to spa services that include leg massaging and different skin treatments, and specialty nails with designs, overlays, and extensions. You'll want to find out what your customers want before deciding what to offer.
On this same note, you'll also want to find out what other nail salons are offering in your area. If there is something that's not being offered, that could be a great opportunity for you to be able to set your new nail service apart from the competition. This could work to attract customers over from other salons. 
Step 2 
| Research the Laws and Regulations |
You should already be familiar with some of the laws that govern salons because you are already in the beauty industry. There are federal laws in place, as well as state laws that you'll have to abide by. 
Some of what you'll find are regulations that will specify the type of ventilation system you'll have to have. Air quality in nail salons has been a hot topic for quite some time for governments. The risk of exposure to harmful chemicals increases in a nail salon. The space you're going to use for your nail salon will have to be well ventilated. You may also have to have certain types of furniture or equipment within your salon. For instance, there are nail tables with built-in exhaust systems that you may be expected to install. 
Just make sure you are familiar with all of the rules governing the nail profession so that you don't end up with any legal ramifications.
Step 3
| Consider the Space Available |
You're going to have to take a look at the space you have to put the nail tables and chairs in. Are you going to be using existing space within your hair salon, or are you acquiring another space within the same structure where you're doing business? 
If you're going to be repurposing a space within your existing salon, remember there's going to be a ventilation requirement, which will have to be added to the budget for getting the space ready. Something else to consider when you're putting the nail services within the space you already have for doing hair in is the smell of the fumes reaching your customers who are in for a hair appointment. Nail polish and other products used by nail techs can have some pretty noxious fumes. If it's possible, you'll want to keep the nail service area in another part of the salon so as not to disturb your other customers.
Speaking of your existing customers, it's not a good idea to downsize the number of chairs you have for doing hair so you can fit in the nail service. That may rub your clients the wrong way. They could become worried that it will be hard for them to get appointments or that you're trying to move the business in a different direction. Unless you feel you're losing money because of too many chairs, try to maintain the same capacity for your hair salon.
Wondering what the best way is to run a hair and nail salon? Check out our article HERE!
Step 4 
| Hiring Process |
It may be that you have experience and the licenses for doing nails yourself, or that you have other stylists working in your salon that are licensed in the nails area, as well. What's most important here is to decide how many nail technicians you're going to hire. 
If you have stylists who want to do nails also, it needs to be decided how available they will be for their hair clients once they start doing nails. The upside to doing this is these stylists have already built a rapport with the customers who see them regularly for hair services. It would be an easy sell to get them over to the nail table with the stylist they already know.
The downside to this is not all customers are going to want additional nail services. In that case, these clients can end up feeling like it's going to be too difficult to get an appointment with their preferred stylist. You'll want to find a way to assure existing clientele that they will still be able to book appointments with ease.
You can decide on how many people to hire based on the research you did in step 1. Look at how much interest there was just from the people who already come in. You can also try to gauge what other kind of traffic you might have by looking at the competition and how much business they do. 
Step 5 
| Soft Launch with Existing Customers |
One of the best things you can do before your official opening for your nail services is to have a soft launch first. You can try out that side of the business on customers you already have from the hair salon. 
Try to avoid using the words discount or sale price when you are talking to customers about the soft launch. Instead, use a word or phrase like bonus or loyalty benefit to offer them a simple nail service for a lower price or even for free. Sometimes, discounts, sales, and coupons can give the perception that something isn't as valuable or high quality. You don't want to devalue the service, but you can try to show your appreciation for the value of your customers with strategic offers for the soft launch.
Step 6 
| Trial and Error Period |
This step is already starting in step 5. Your soft launch will help you get some feedback from your existing customers about what they like and don't like regarding the nail services. You can extend the trial and error period into the time after your hard launch, though, to get more feedback from new clients who may have a different perspective since they don't already know your business at all.
No business owner has all of the answers when they first open. If you find there's something that isn't working, change it. It doesn't make sense to stick with something just because that's how you started. Go with what works and ditch the things that don't generate the results you were looking for. 

The thought of adding nails to your hair salon business may be a little bit daunting. That's understandable, but it can be a very lucrative thing to do that will help you be even more successful with your salon. Go through these steps of finding out what customers want, finding out what the laws are, deciding on the space you have, figuring out who to hire, starting with a soft launch, and changing things that don't seem to work for the business, and you could grow your hair salon business into exactly what you want it to be.
Related Questions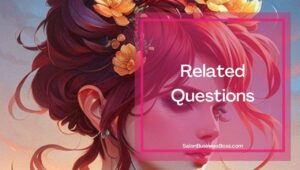 How do I get more customers to my nail salon?
Any successful business has to encourage people who have never been in to come in and encourage those who have been in to come back. You can do this in several ways. Here are some good ideas for attracting more customers:
Recognize customer loyalty

 

Offer loyalty incentives
Make loyalty programs simple and accessible
Elicit reviews
Increase online presence
Offer limited-time promotions
Offer referral rewards
Do nail salon owners make good money?
You can make good money with a successful nail salon. Generally, the range of a nail salon owner's salary is between $40,000 and $75,000. That's not to say that adding nail services to a hair salon business will net that amount, but it gives a glimpse of what is possible.
Looking to start your own Salon? Get the documents you need to get organized and funded here.
Please note: This blog post is for educational purposes only and does not constitute legal advice. Please consult a legal expert to address your specific needs.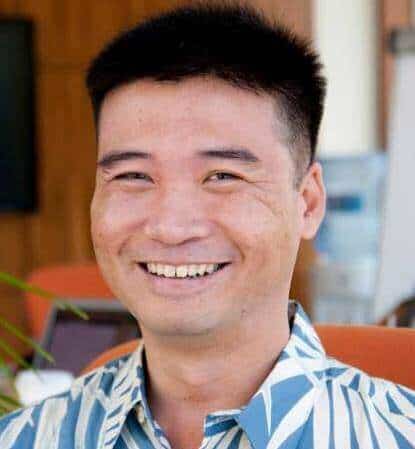 About the author. Entrepreneur and Salon Business Fan.
Hi! I am Shawn and I am a happy individual who happens to be an entrepreneur. I have owned several types of businesses in my life from a coffee shop to an import and export business to an online review business plus a few more and now I create online salon business resources for those interested in starting new ventures. It's demanding work but I love it. I do it for those passionate about their business and their goals. That's why when I meet a salon business owner, I see myself. I know how hard the struggle is to retain clients, find good employees and keep the business growing all while trying to stay competitive.
That's why I created Salon Business Boss: I want to help salon business owners like you build a thriving business that brings you endless joy and supports your ideal lifestyle.